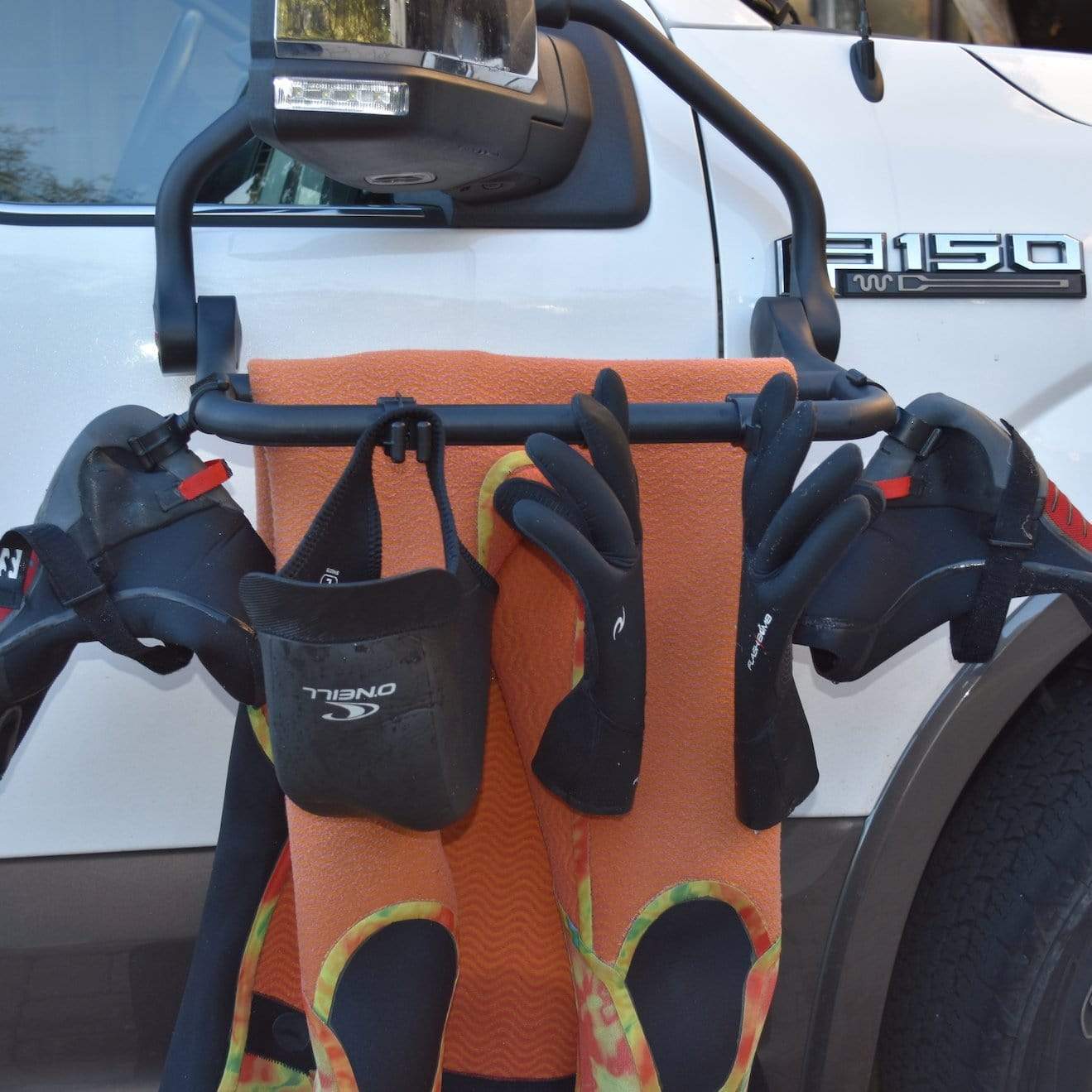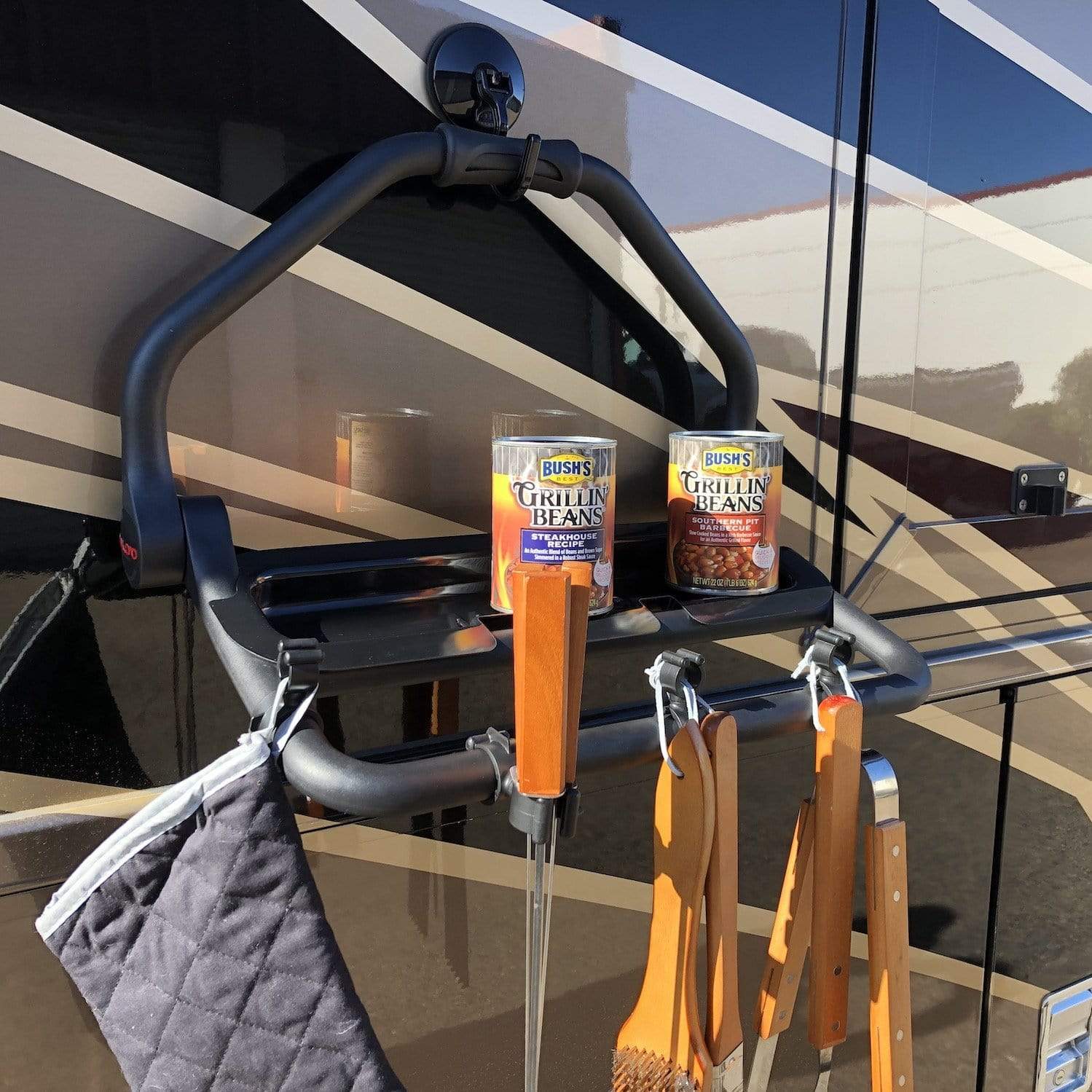 DESCRIPTION
The Malo'o Rack Clips are an innovative accessory that lets you expand the functionality of your Malo'o DryRack. Whether you want to dry your gear or attach other items, these clips have got you covered. The patent-pending design makes installation a breeze, simply slide the large end onto the Malo'o DryRack and use the other opening to hold your gloves, booties, vests, and more.

The Malo'o Rack Clips are a versatile solution that keeps your car, boat, or RV organized. Beyond drying your gear, these clips offer endless possibilities. Use them to create a BBQ buddy, shower buddy, or snowboard rack. The specially designed clips can hold booties, gloves, hats, clothes, rods, life jackets, and almost anything else you can think of. With the Malo'o Rack Clips, you can maximize the utility of your Malo'o DryRack.
- One package includes two small clips and two large clips.
- Made of Polypropylene
- Fits racks with 7/8" to 1" diameter
- The two-sided clips are set perpendicular to each other so you can snap one side onto the rack and the other side will keep your gear vertical.
- Durable and waterproof, you can leave the clips attached to the rack when not in use.
- There are 4 clips, and all have big openings to clamp onto the bars. On the clip, the other sides are 2 small openings and 2 large openings for different-sized items
- Push the large opening of the clip over the bar to attach
- Clips can be put anywhere on drying bars
- To remove a clip, rotate it downwards and pull it toward the ground
- Clips can hold gloves, booties, hats, life jackets, and more
Fishing Gear
The Malo'o WetHoodie™ prevents frozen arms and soaked sleeves! Its just one of the many tools we have to enhance your fishing experience.