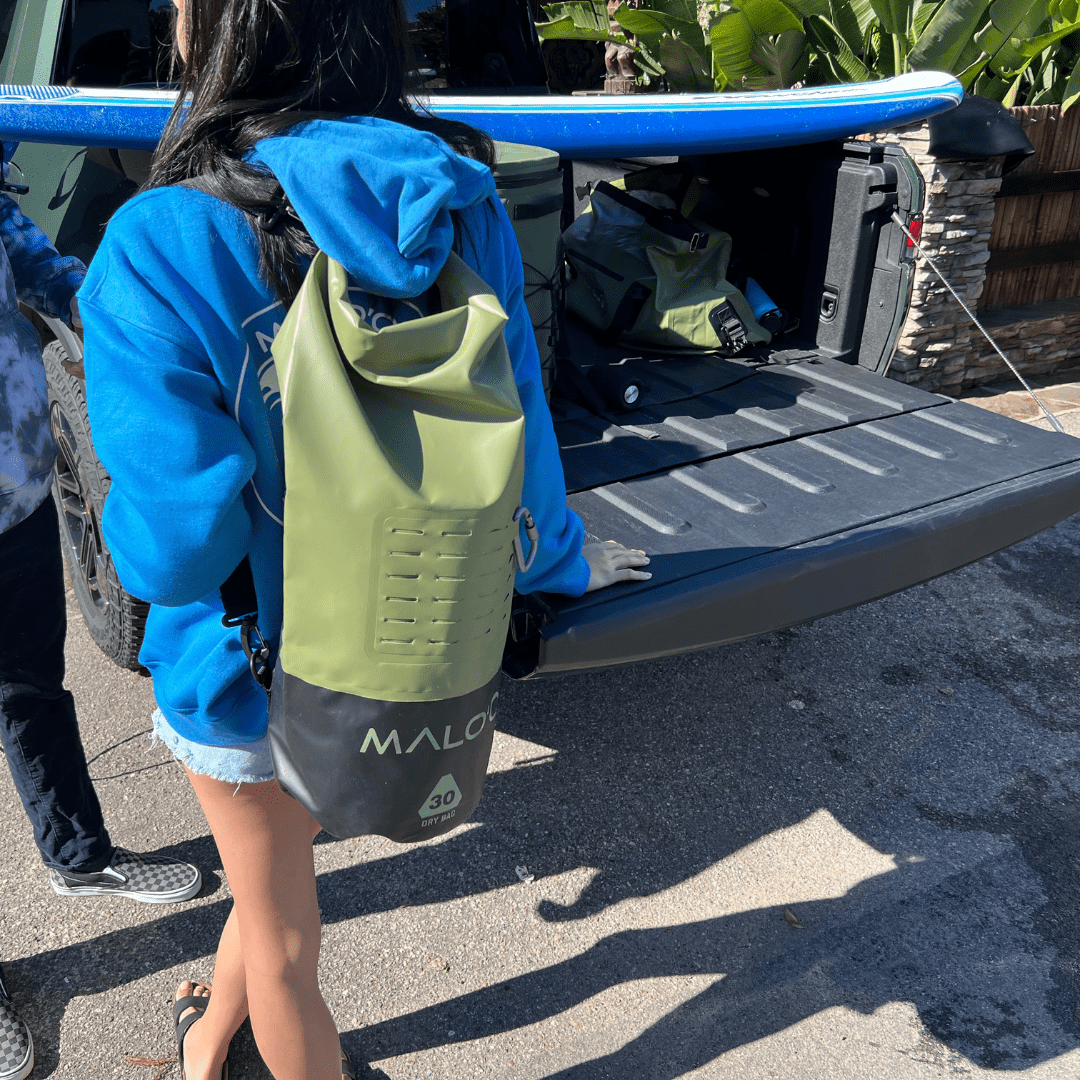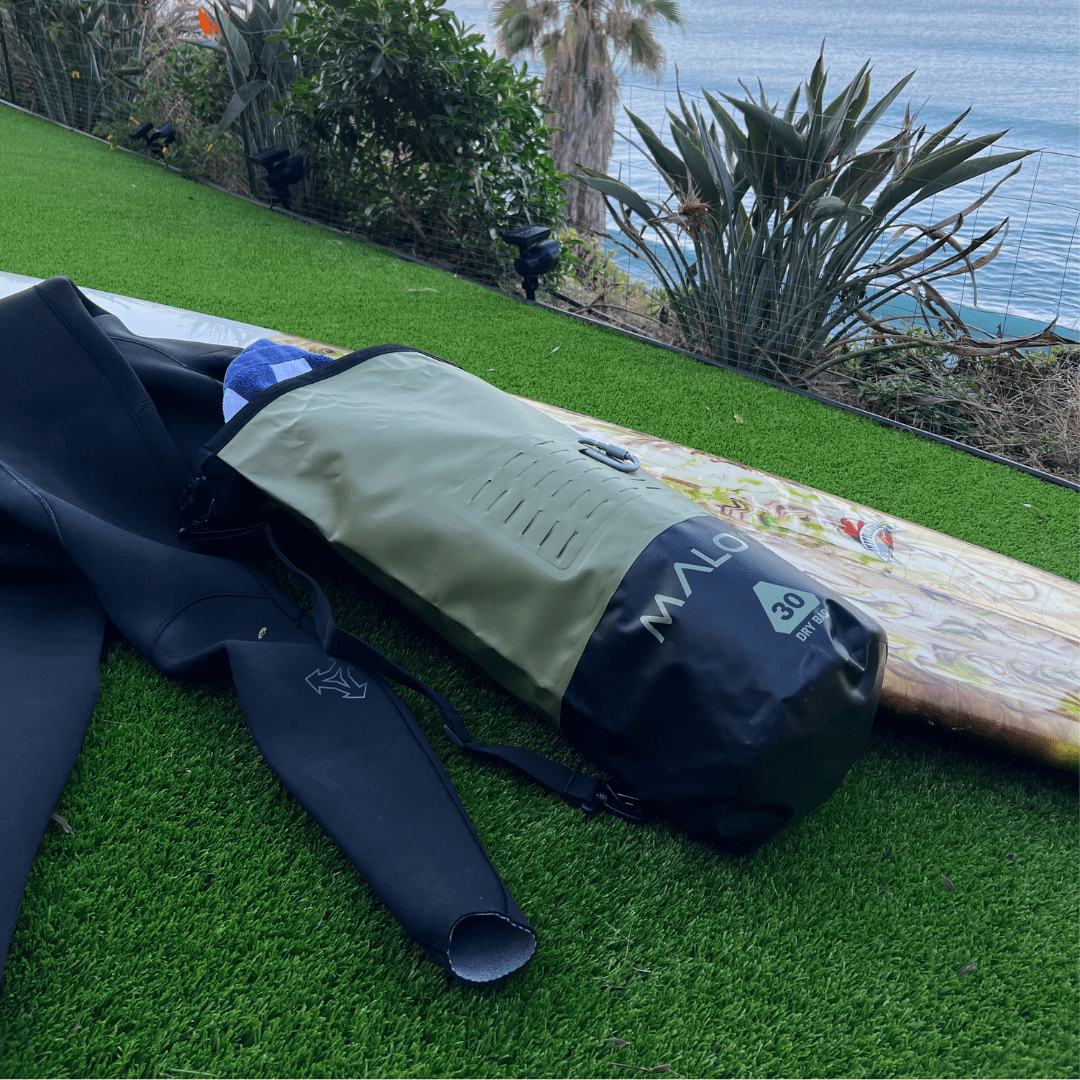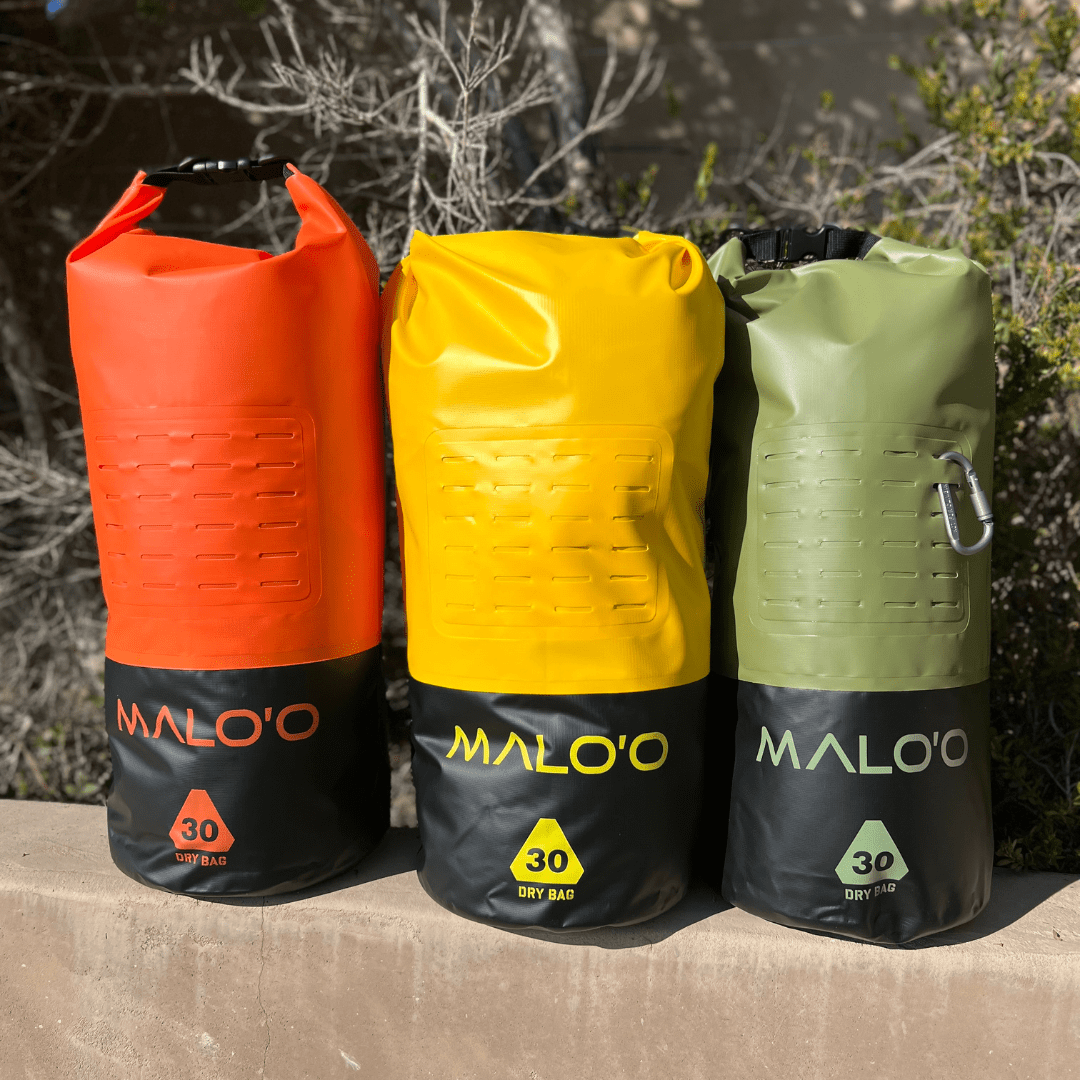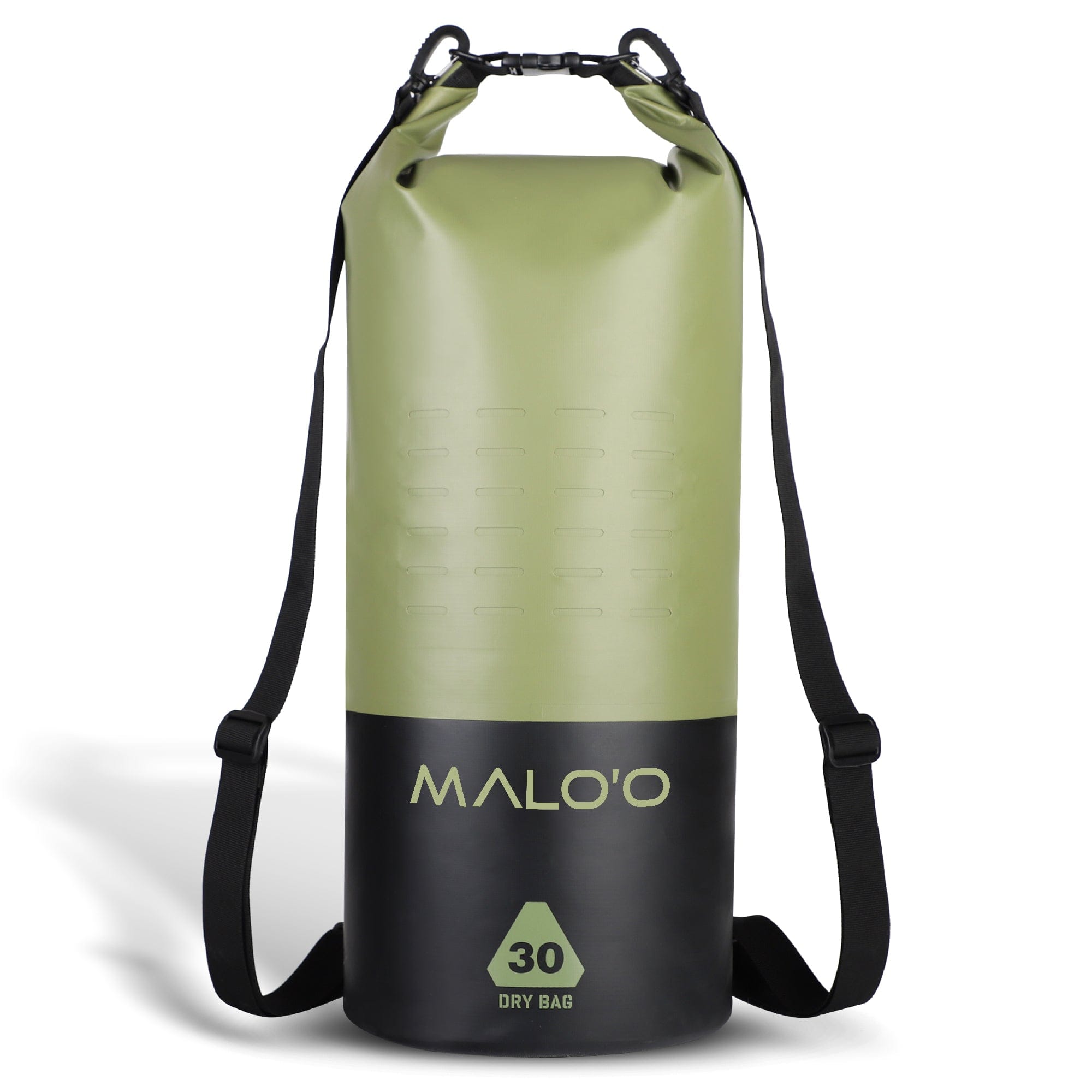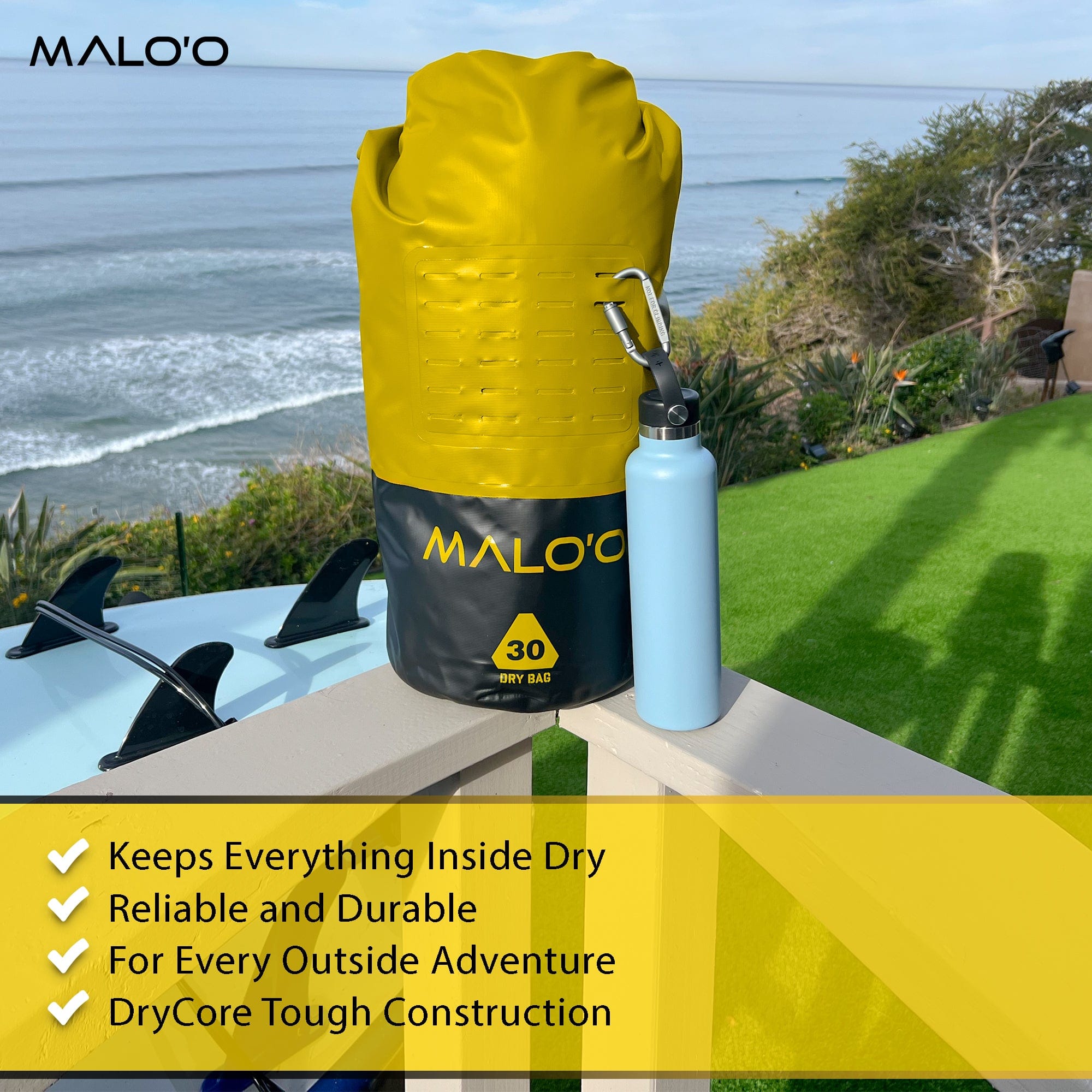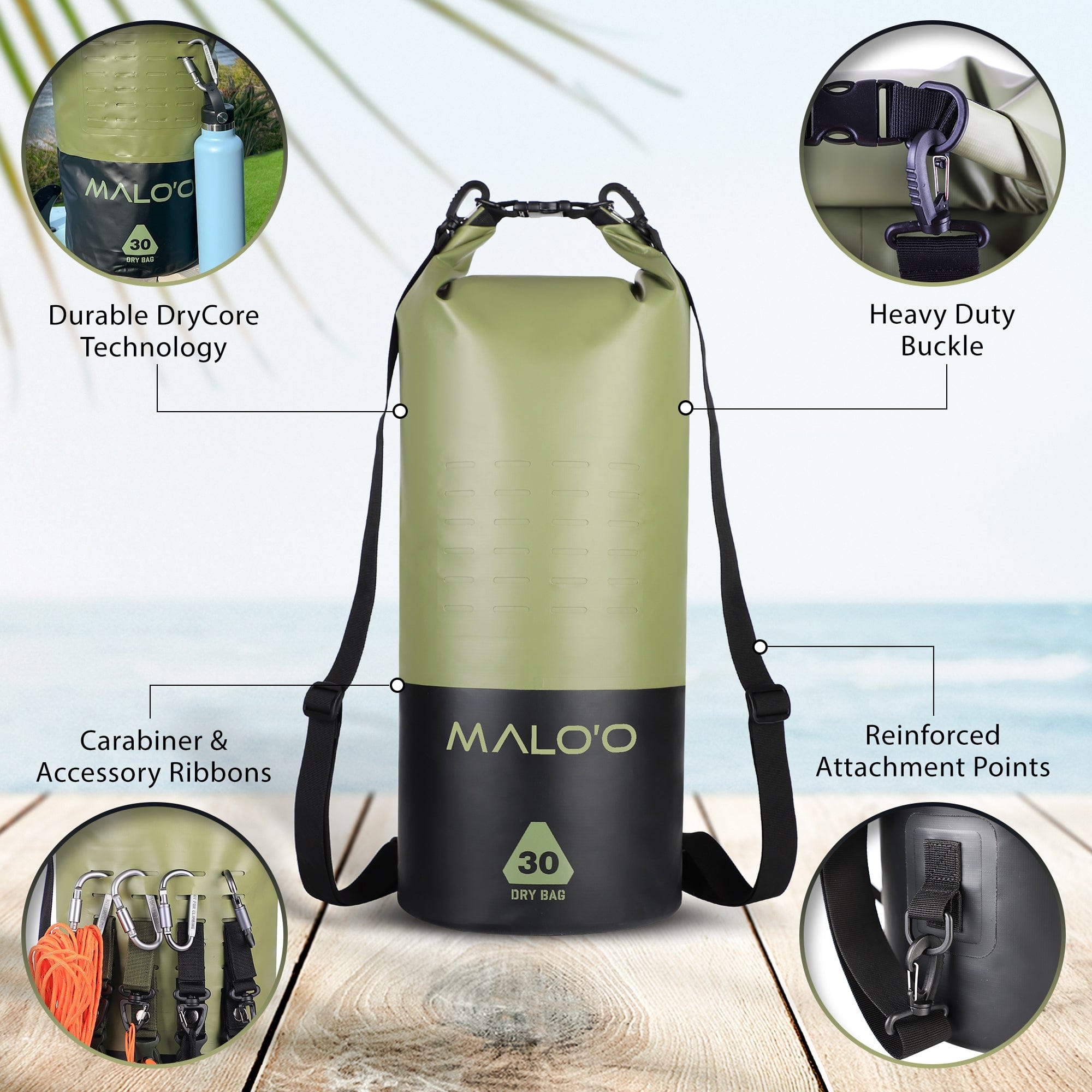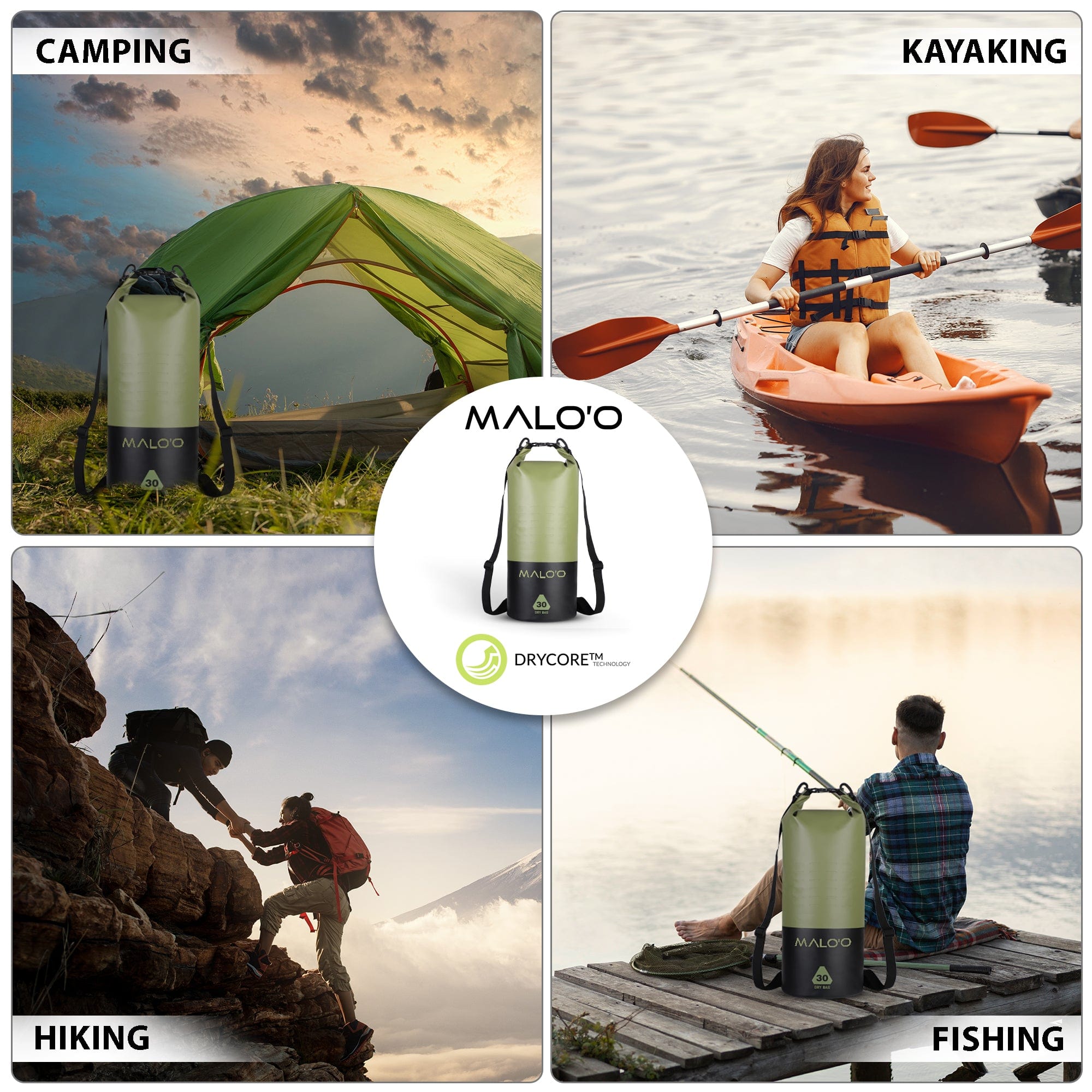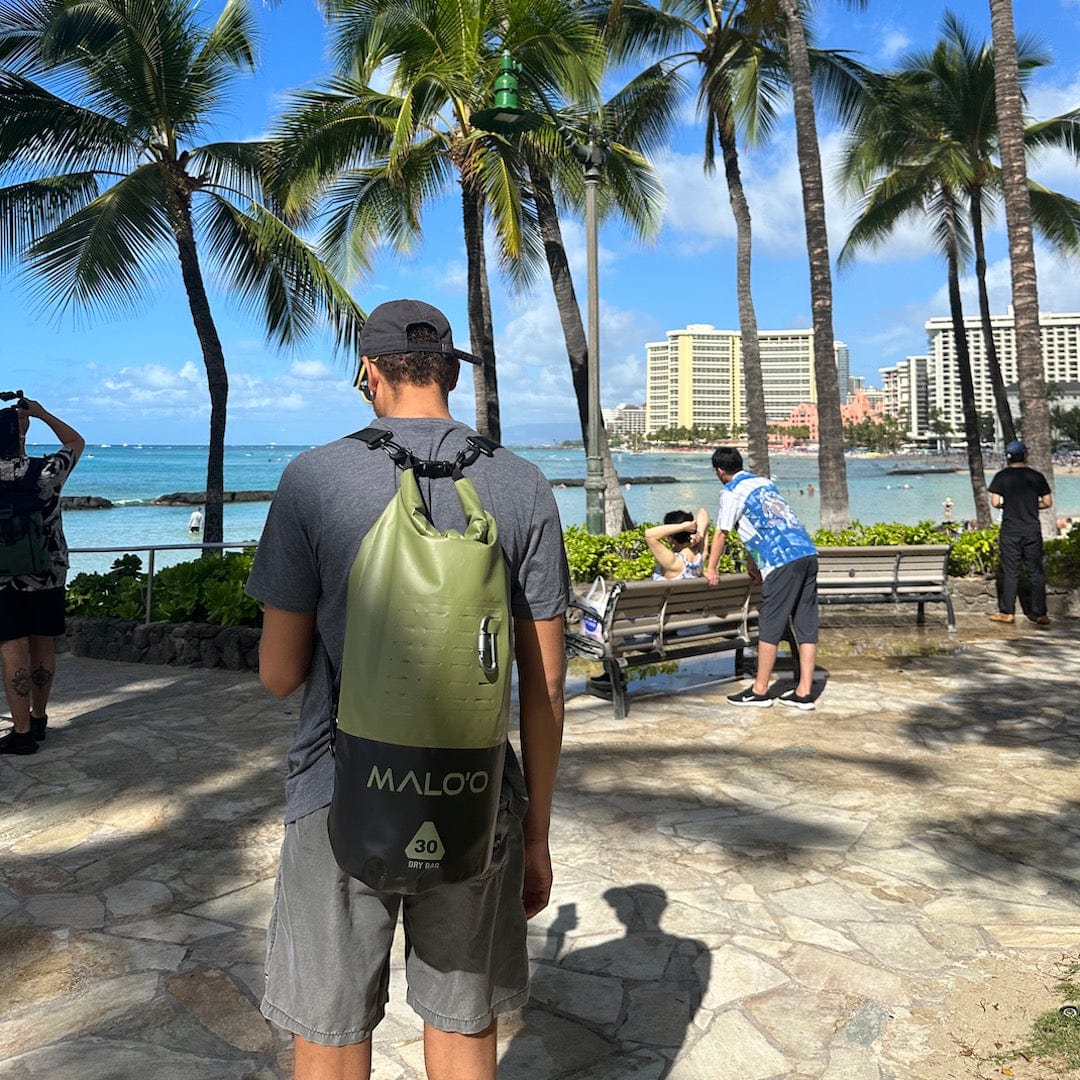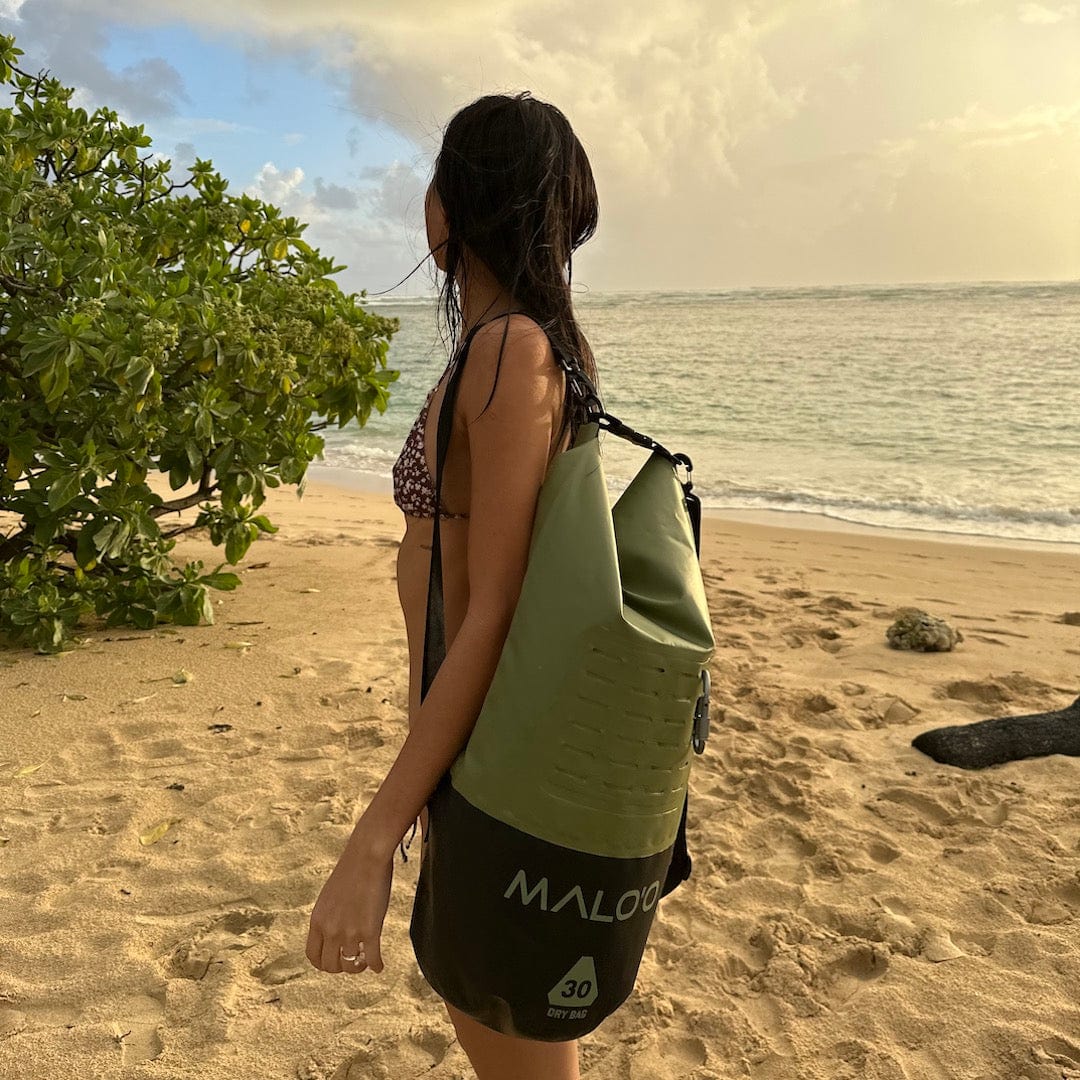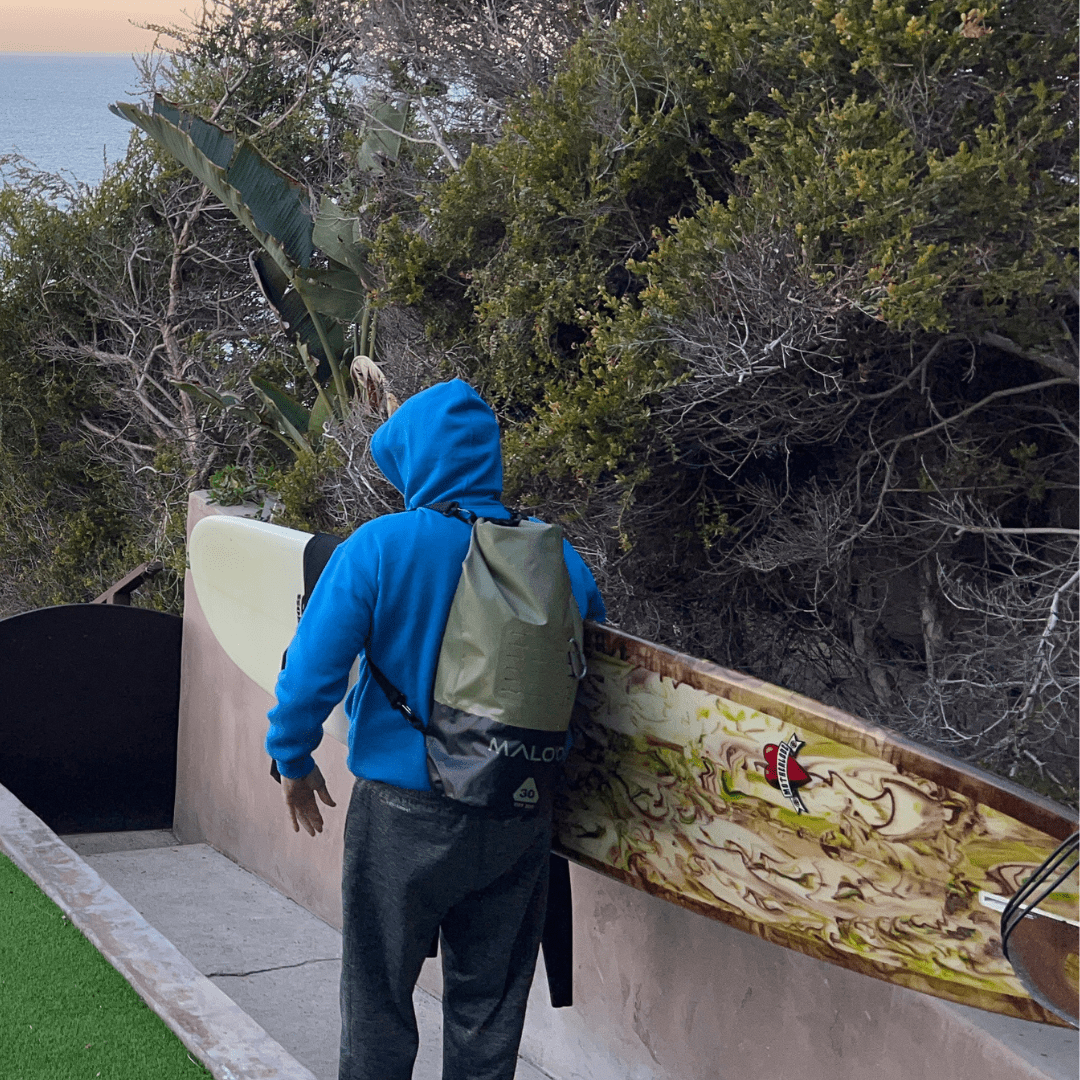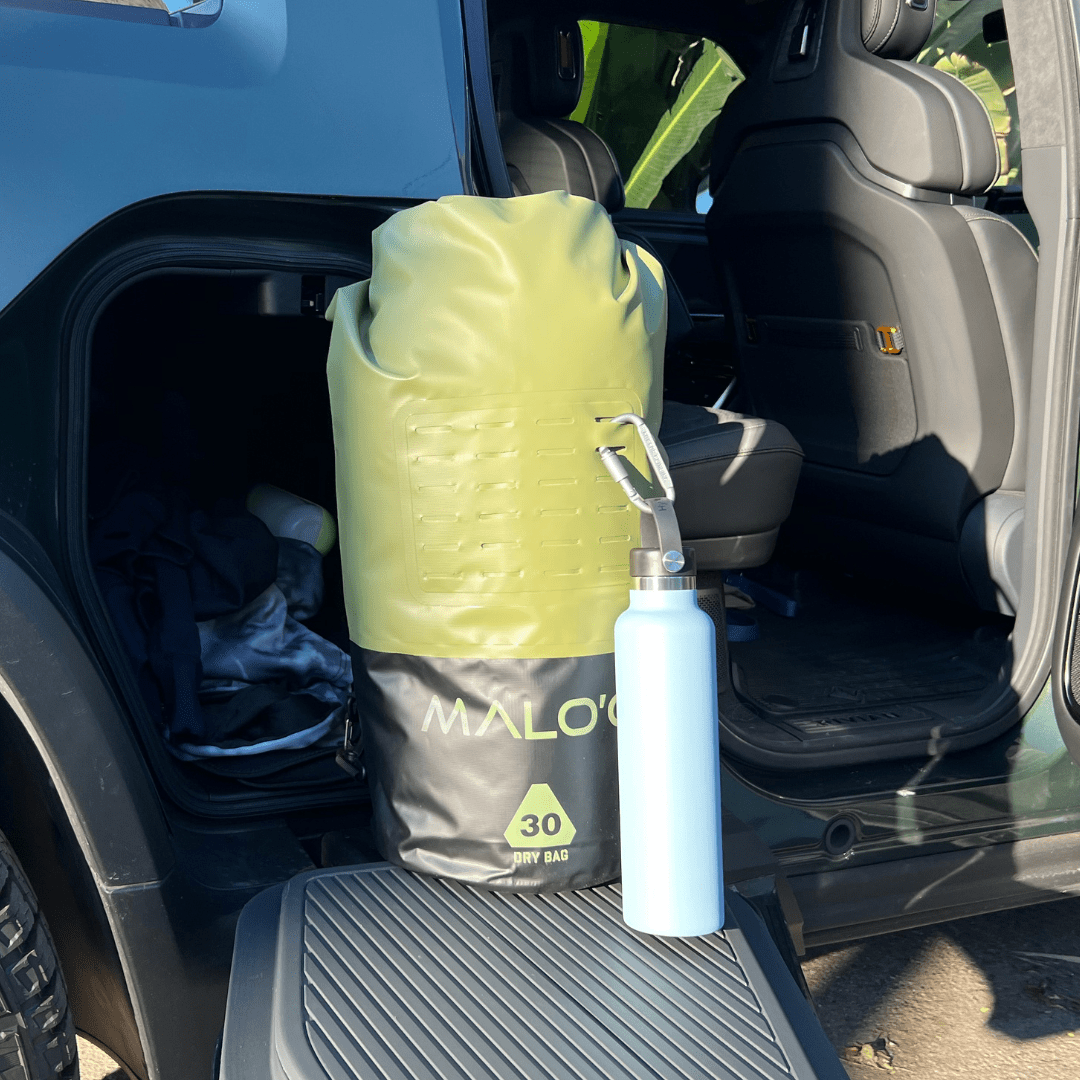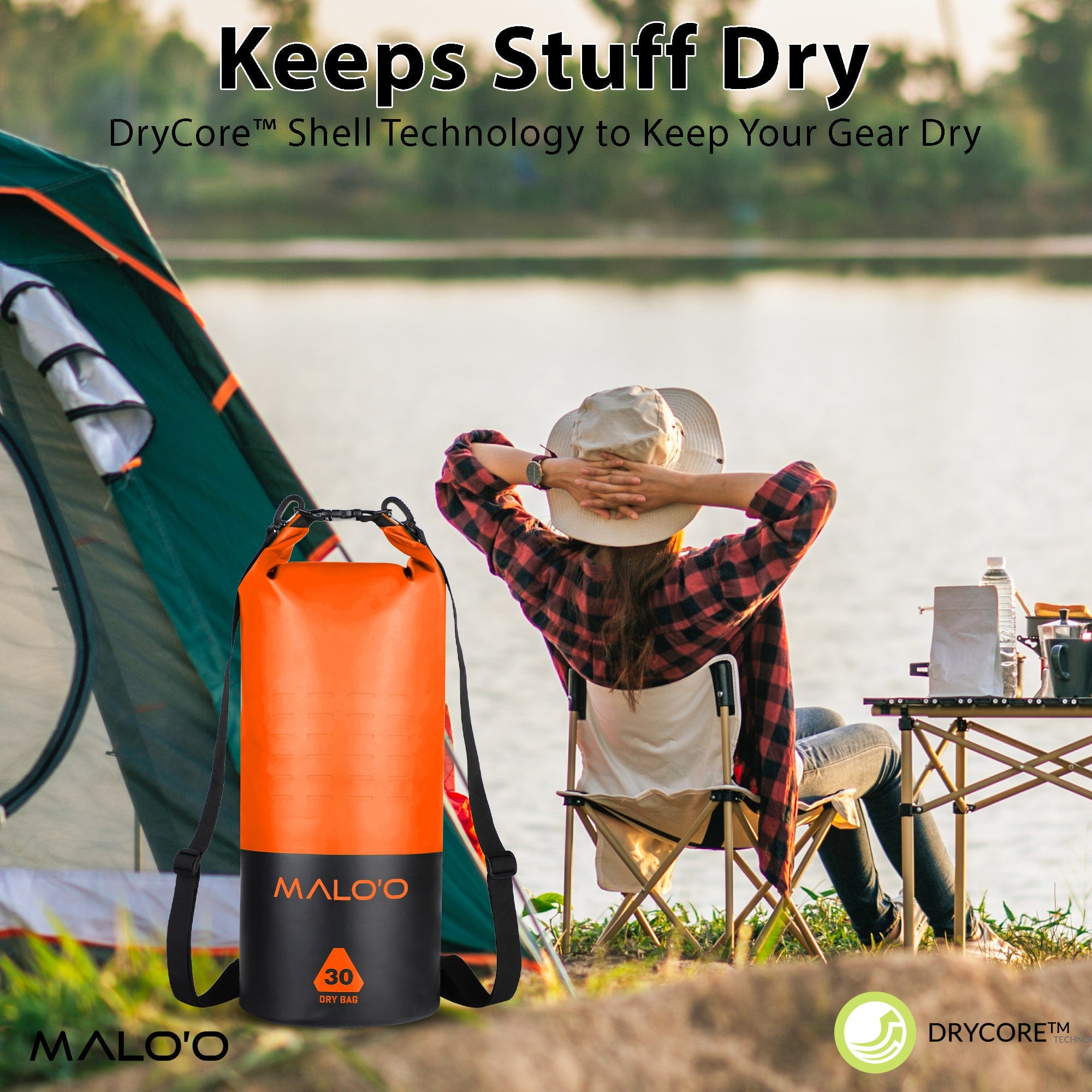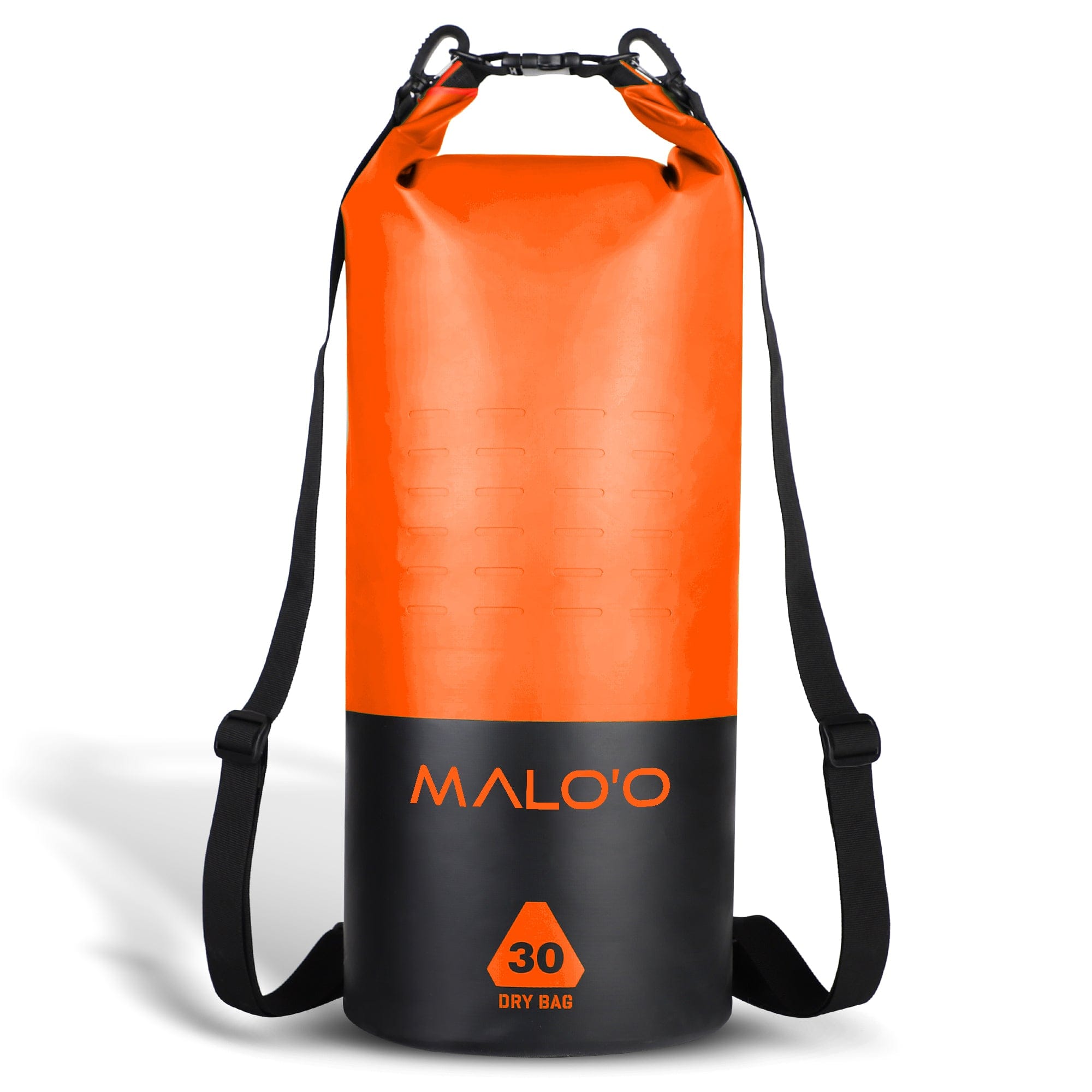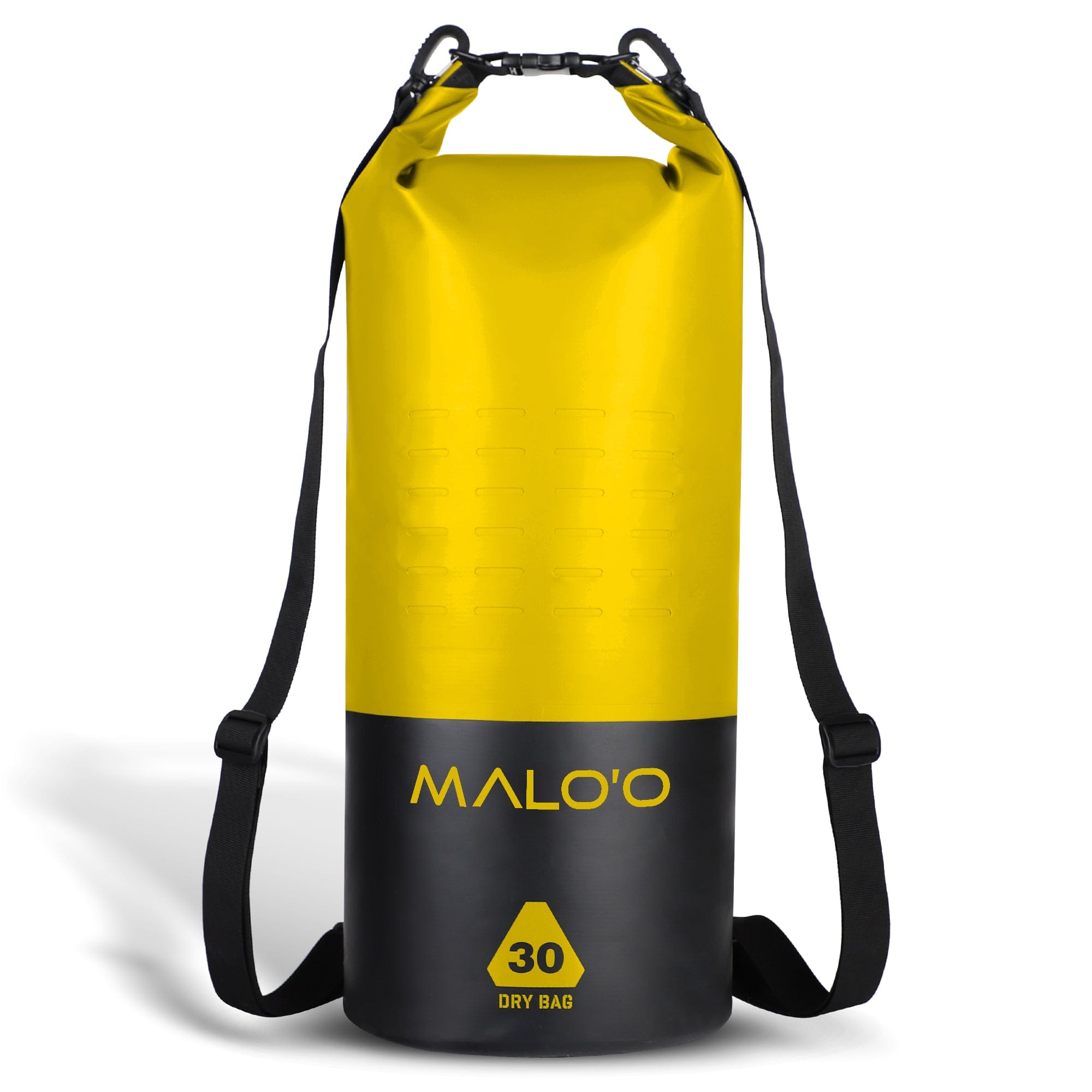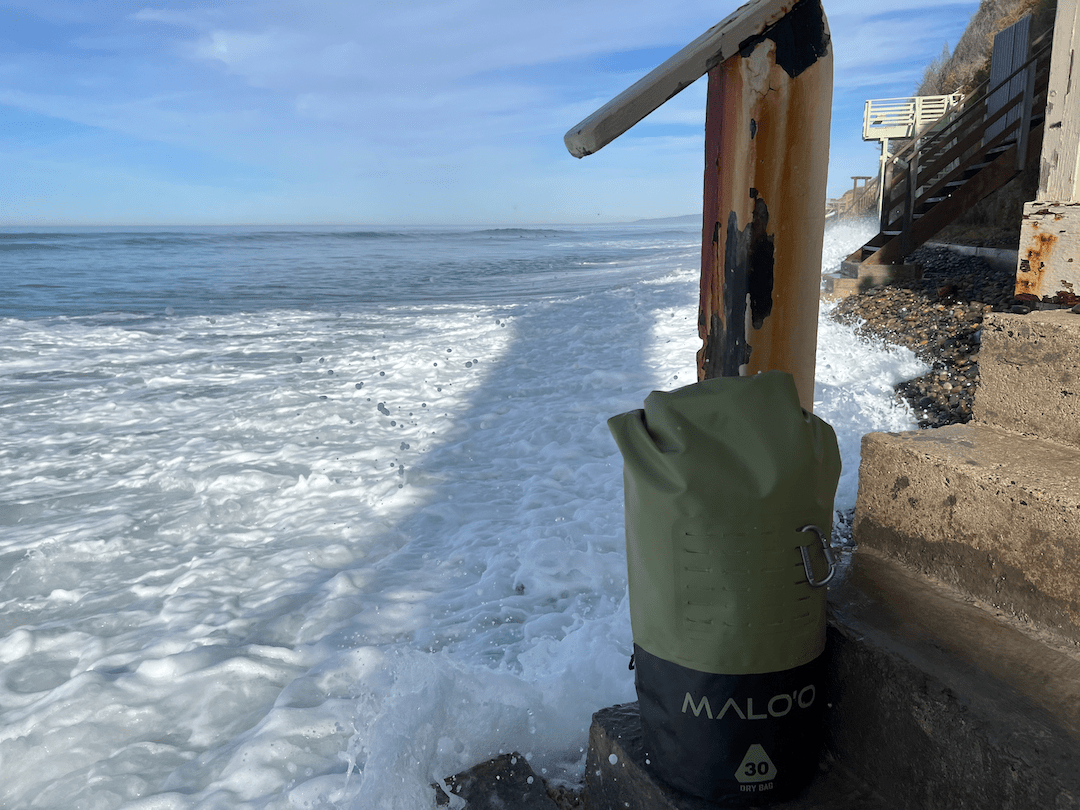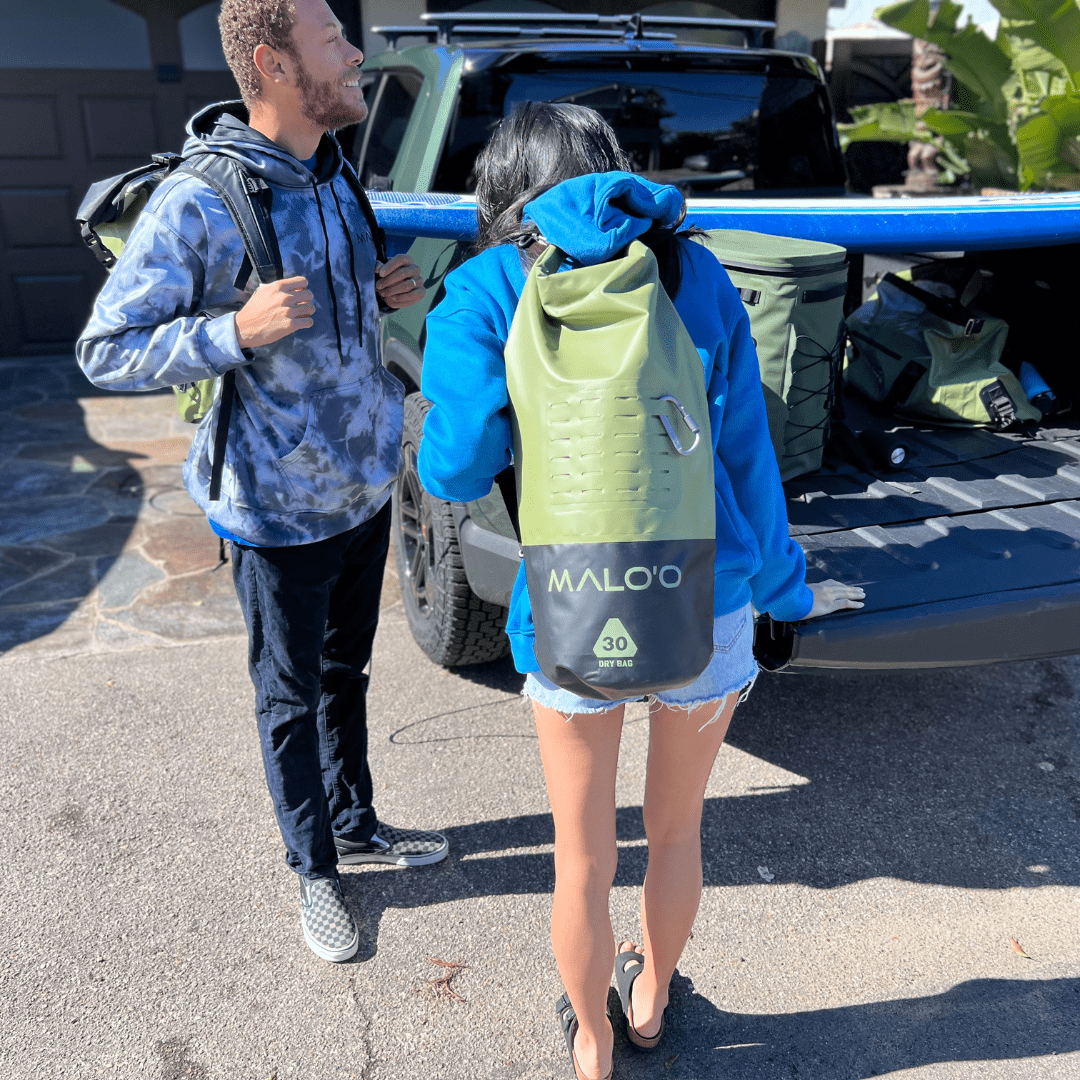 DryPack 30 Liter Waterproof Bag
DESCRIPTION
Keep Your Gear Dry and Go Anywhere


The Malo'o 30L Dry Bag Backpack is perfect for outdoor adventures. Whether you're hiking, kayaking, fishing, camping, or just heading to the beach, you need a way to keep your gear dry. The Malo'o Waterproof Backpack is a lightweight, durable, and fashionable dry bag that keeps your belongings dry.

With internal and external pockets, you can easily store and access all of your items. Plus, there is a Molle Grid on the front of the backpack for attaching additional accessories like flasks, ropes, flashlights, utility knives, whistles, bug spray, and compasses.

Constructed with commercial-grade 500D PVC, Malo'o waterproof dry bags are tough and can withstand extreme conditions. The backpack has thermo-welded seams to ensure it's waterproof. The backpack is easy to carry with adjustable shoulder straps and has an IPX6 Waterproof rating. It measures 27" x 10" and weighs only 1 pound when empty. Kayak fishing enthusiasts love this Dry Bag Backpack.
- 30 Liter / 8 Gallon Capacity
- 27" tall x 10" round
- Roll-Top design
- DryCore™ Technology Construction - dual layer exterior
- Molle Ribbon for attachments
- 2 Adjustable backpack straps
- 1 Carabiner
- Heavy-Duty buckle
- Roll-Top bags float and are not submersible
See Instructions in the images on his page
Great Bag
I had the 30L backpack for several years until I forgot it in Costa Rica. I went for the larger model, this time and love the extra space and the bungee!
Dry & Tight
Just what I was looking for on my tip to Bryce and Zion. It worked well and kept everything dry. Love the yellow!