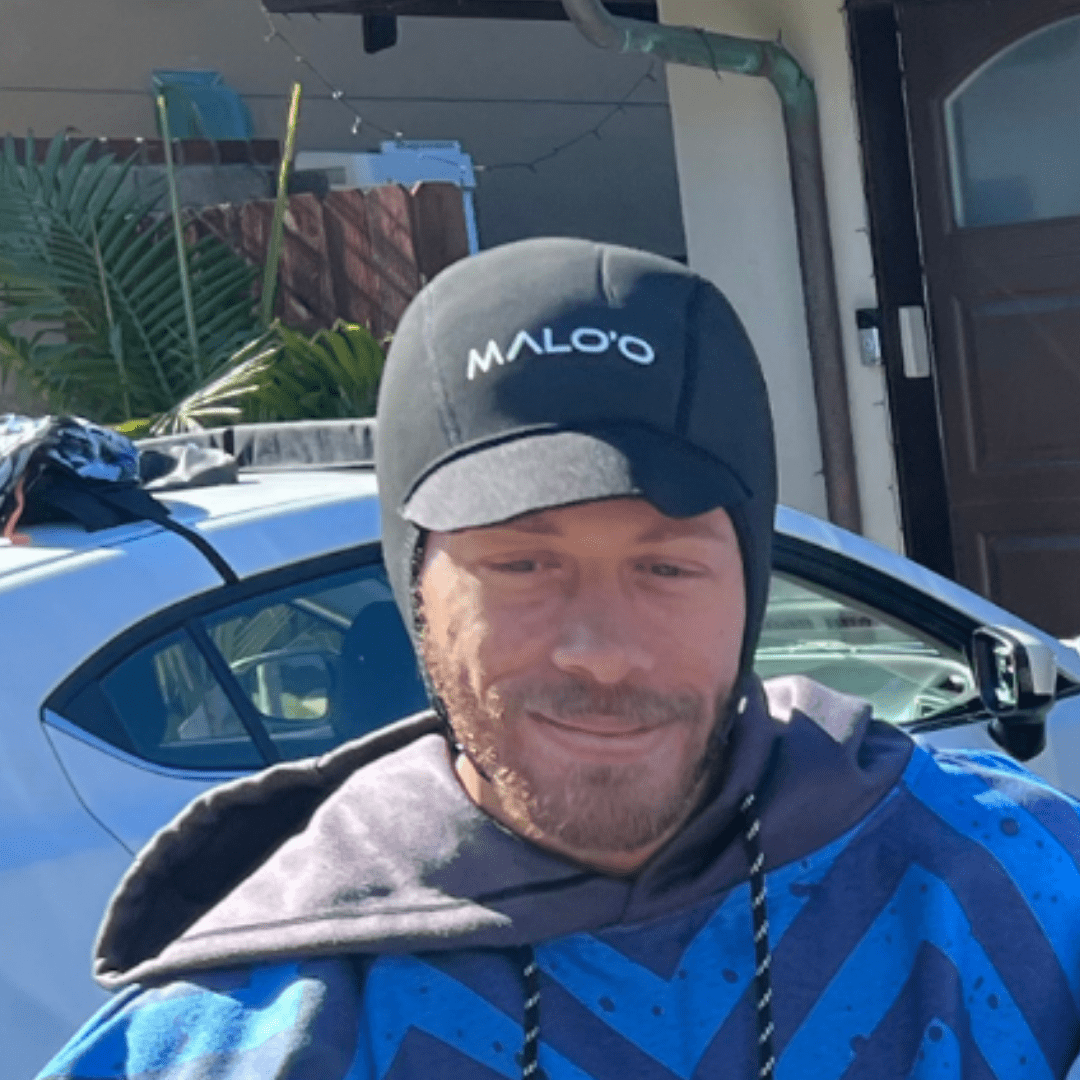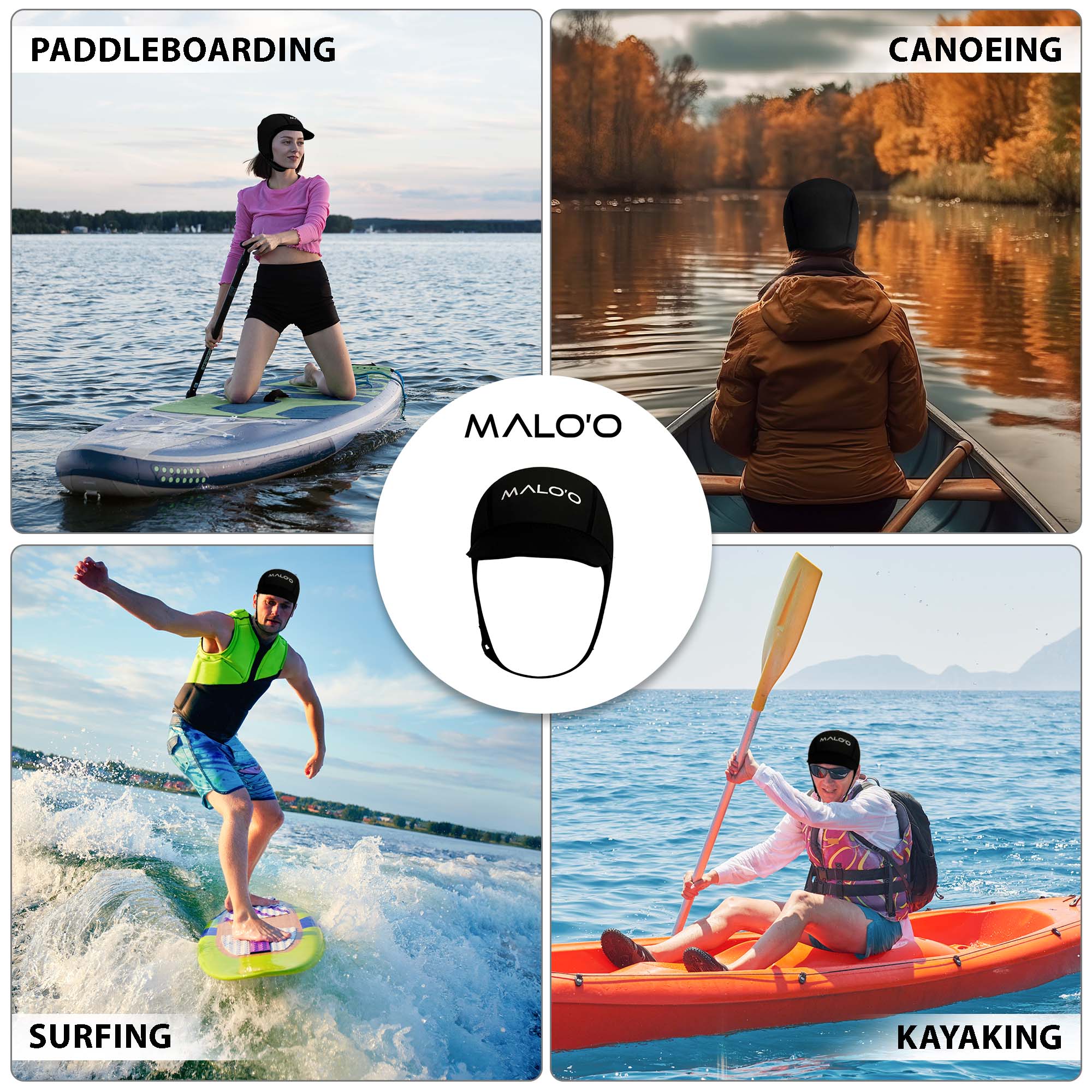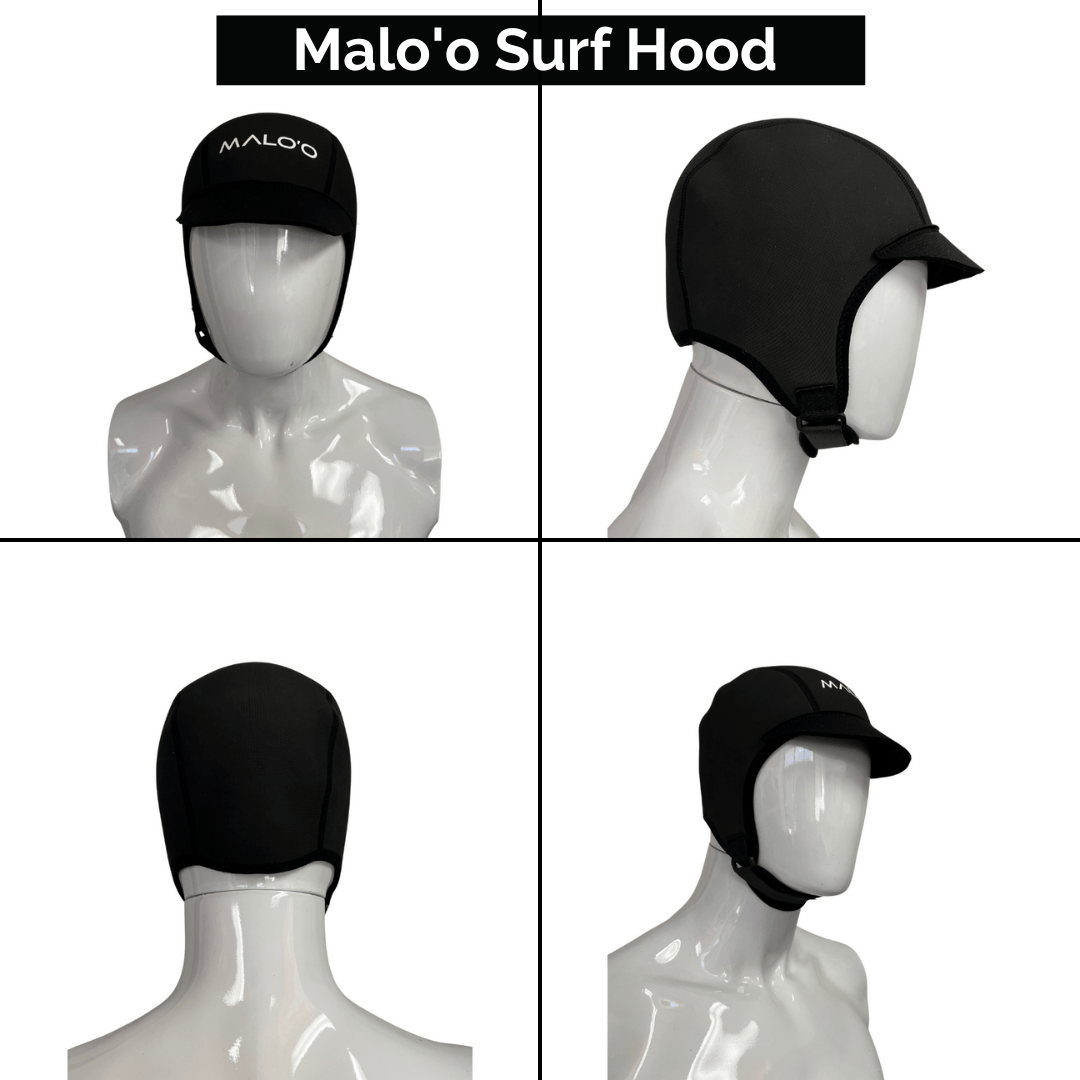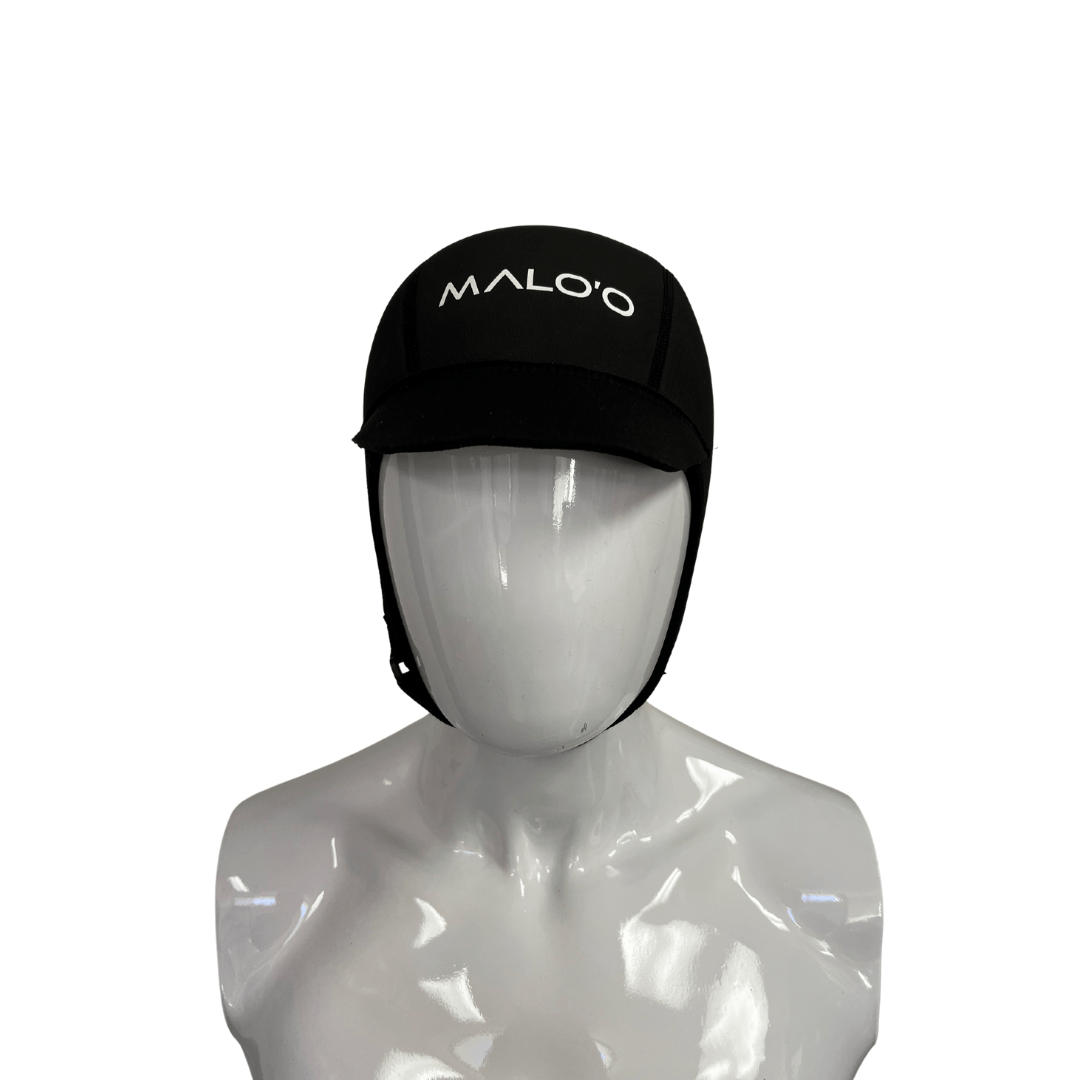 DESCRIPTION
The Malo'o Surf Hood is a great accessory for your water adventures. It keeps you warm in cold weather, shields you from the sun and discomfort in bad weather, and protects your ears from the wind. We've tried many hoods, but we found that the one-size-fits-all hoods don't fit everyone. Besides sizing, we also wanted to make a hood that is more comfortable with a better brim. When we couldn't find one, we developed the Malo'o Surf Hood.

The hood's outer shell is made of 2mm eco-friendly neoprene, with a soft thermal fabric lining and a chin strap that covers your ears at multiple positions. It provides a warm and comfortable fit as soon as you put it on. We spent a considerable amount of time experimenting with the brim design. We wanted it to be flexible enough for duck-diving and turtle-rolling and strong enough to keep water from dripping into our eyes and even provide some sun protection. We created a 4mm neoprene brim that is flexible and comes back into shape after popping back up.

The Malo'o Surf Hood is available in four sizes and comes in classic black. It allows you to spend more time in the water, protects you from ear infections, prevents brain freeze, and keeps your overall body temperature regulated.
- S, M, L, XL Size, See size chart
- 3 panel 2mm neoprene shell
- 4mm neoprene flexible brim
- Thermal Fabric lining - 92% polyester, 8% spandex
- Adjustable chin strap for a comfortable fit
- Glued & stitched seams

- Place the hood on your head
- Run the velcro strap through the plastic loop
- Pull tight and press the velcro together
- Adjust the size if necessary

Care: Rinse after use with cold water and air dry. clean with wetsuit soap.
Fishing Gear
The Malo'o WetHoodie™ prevents frozen arms and soaked sleeves! Its just one of the many tools we have to enhance your fishing experience.