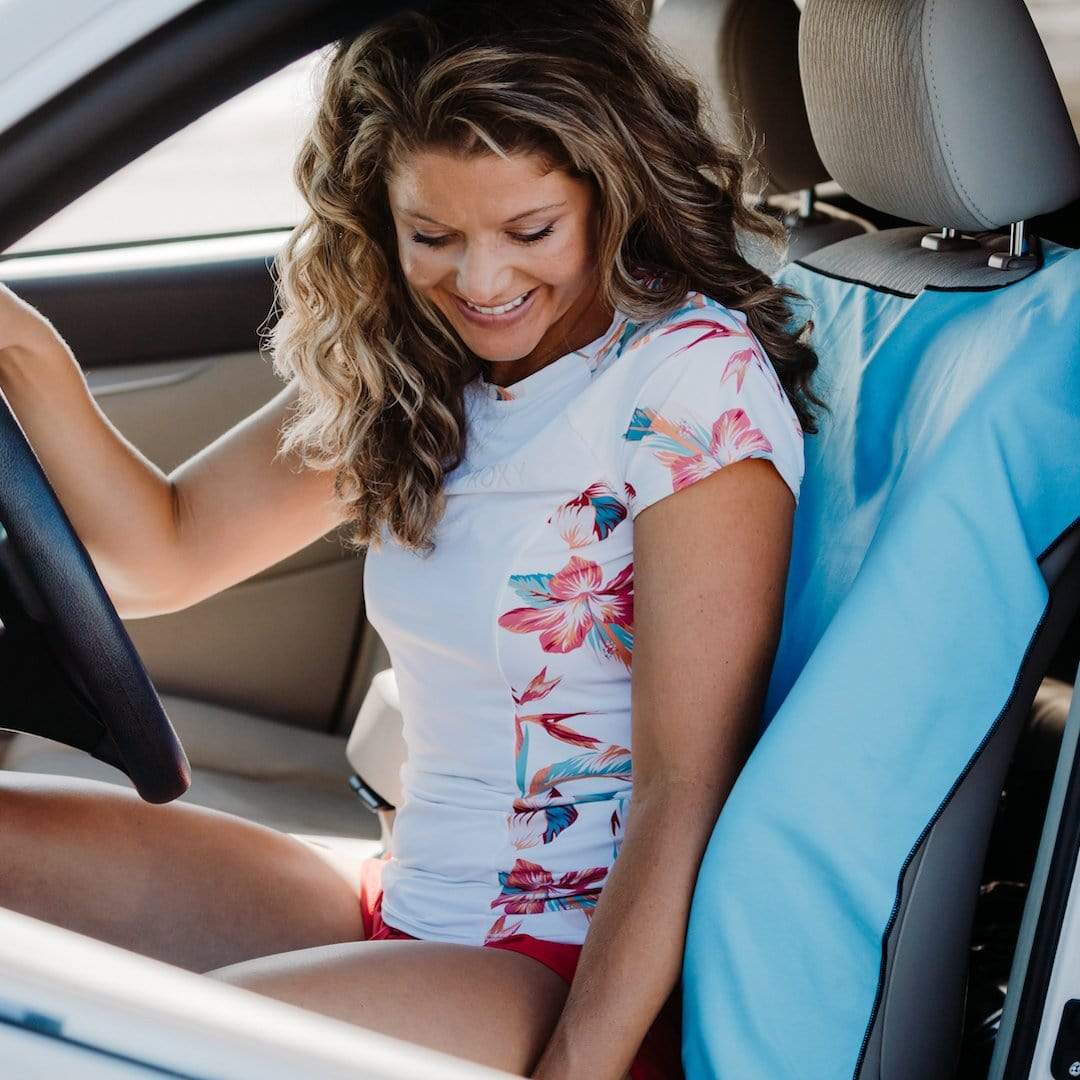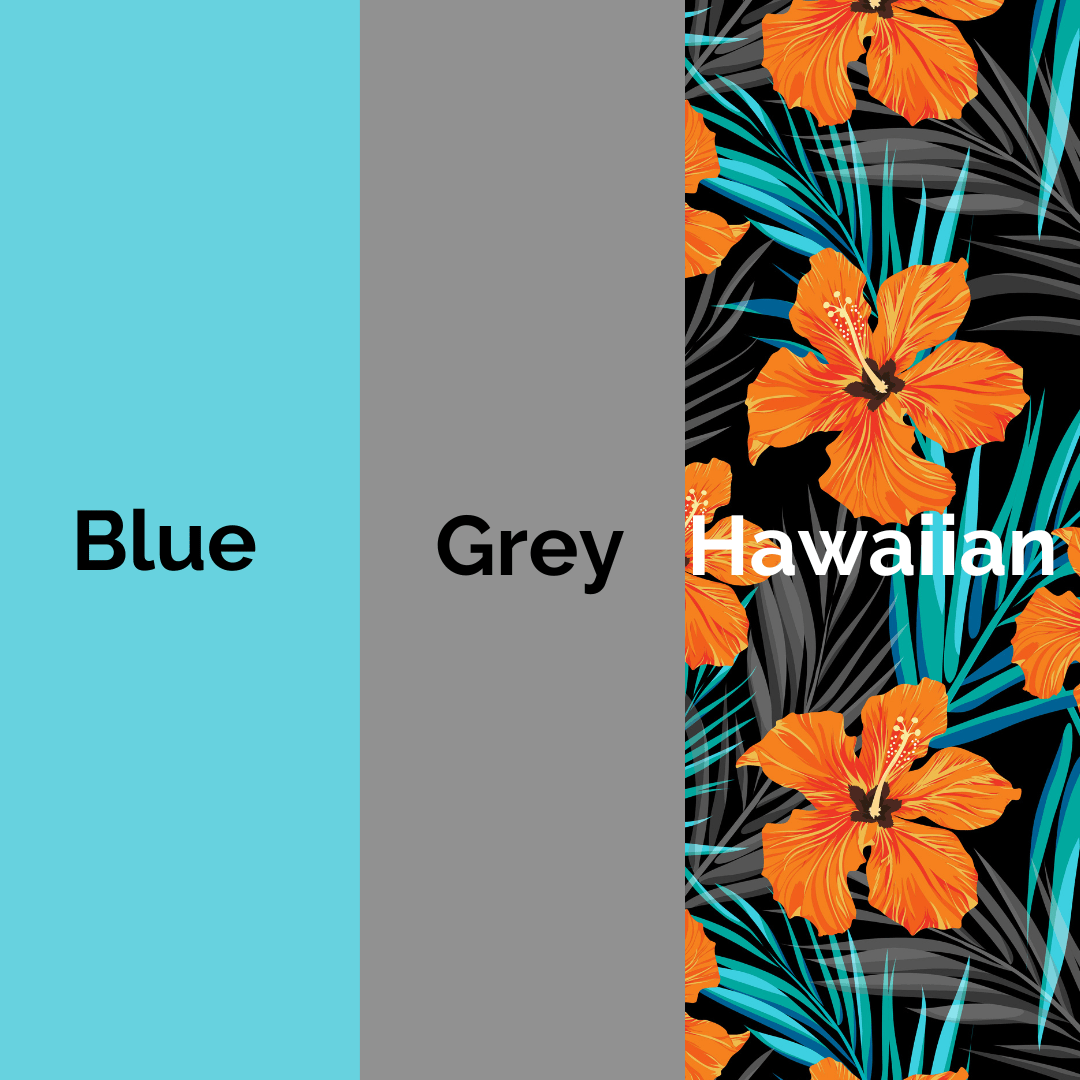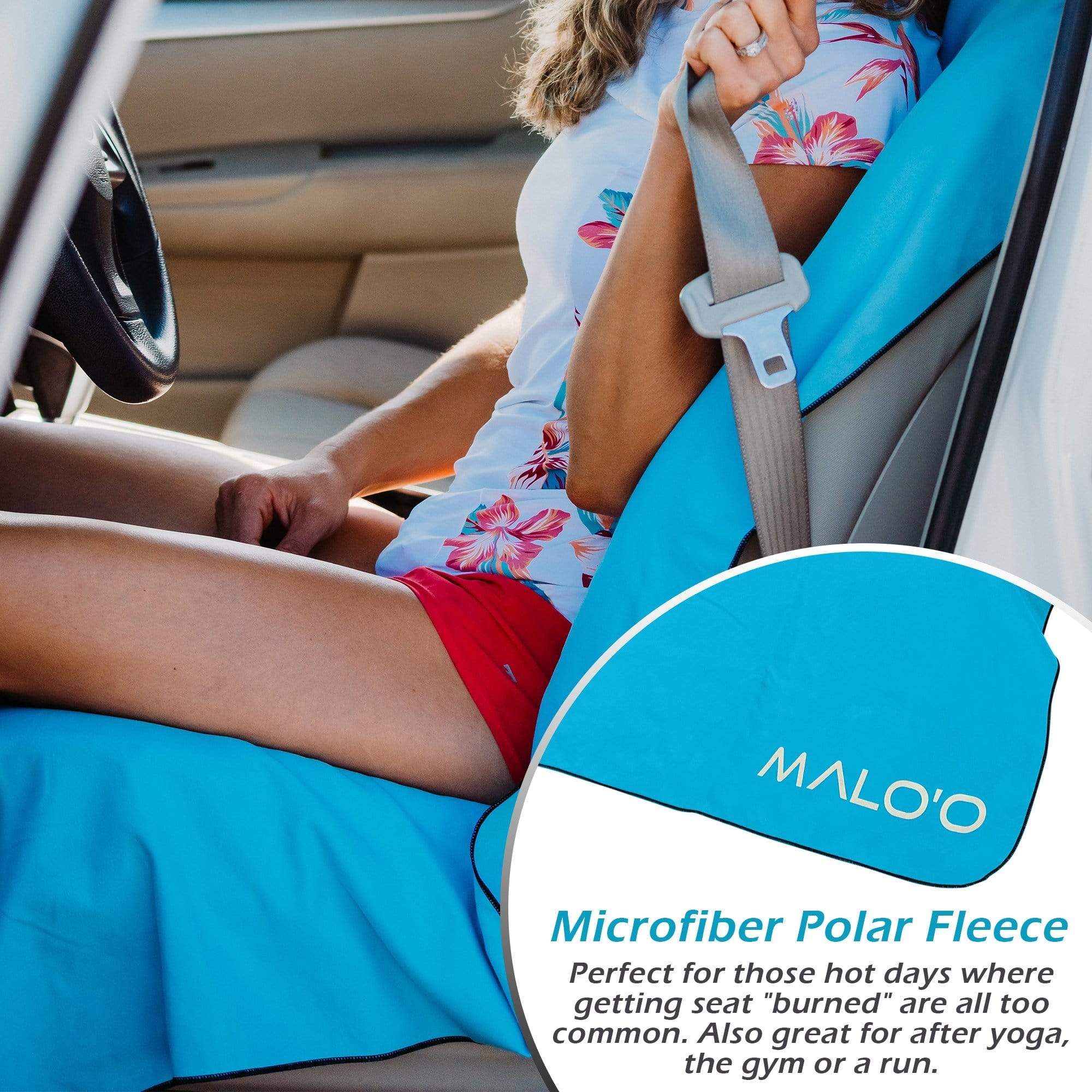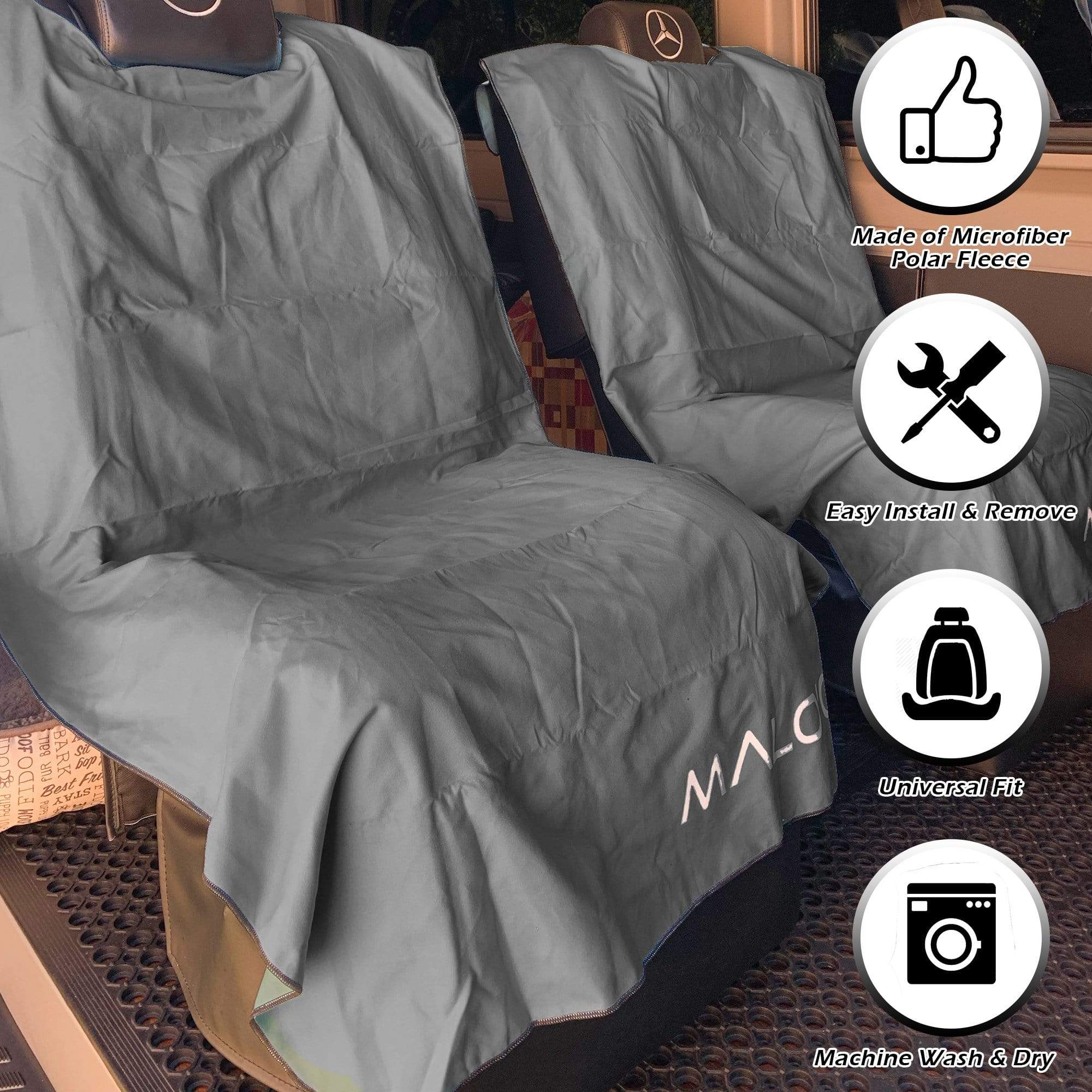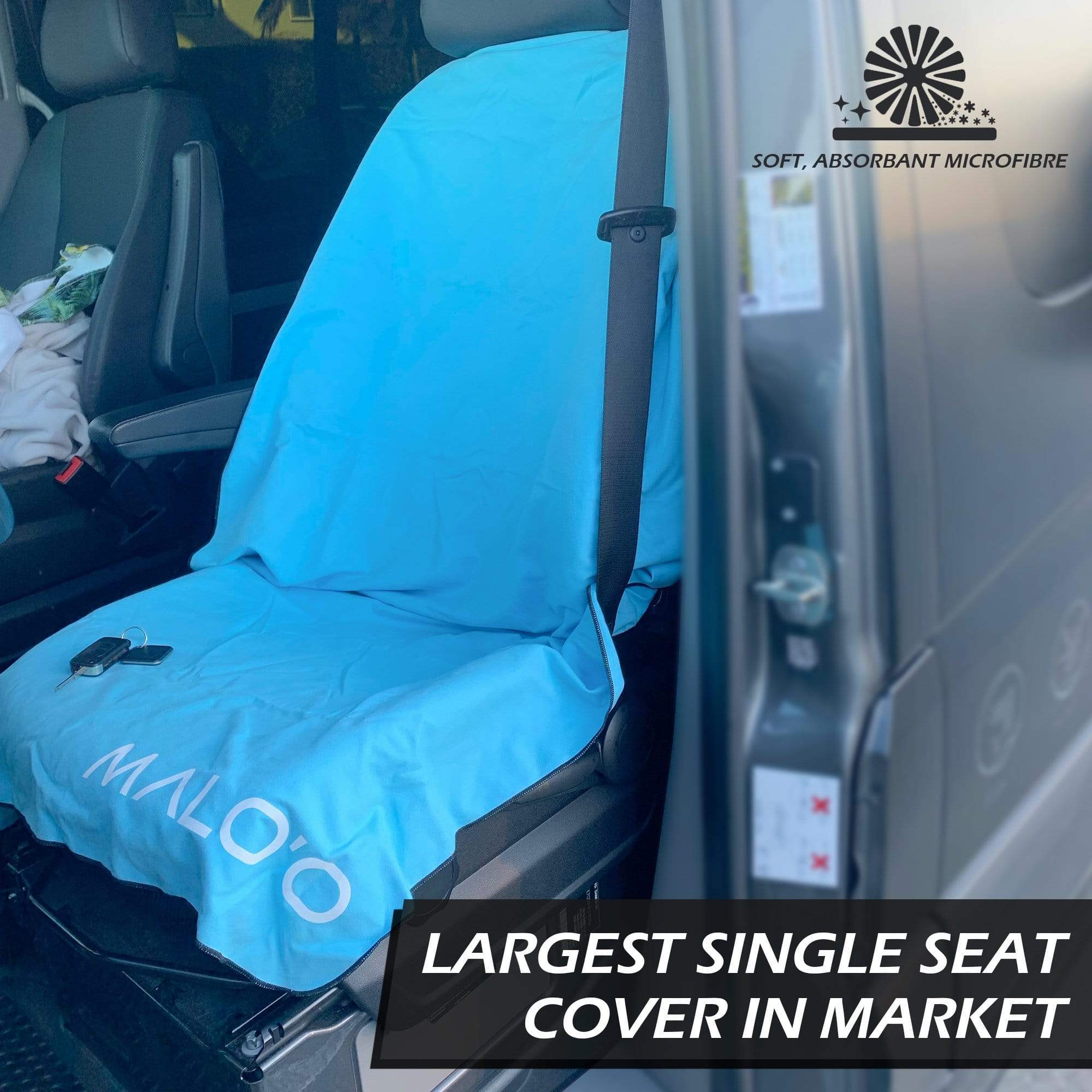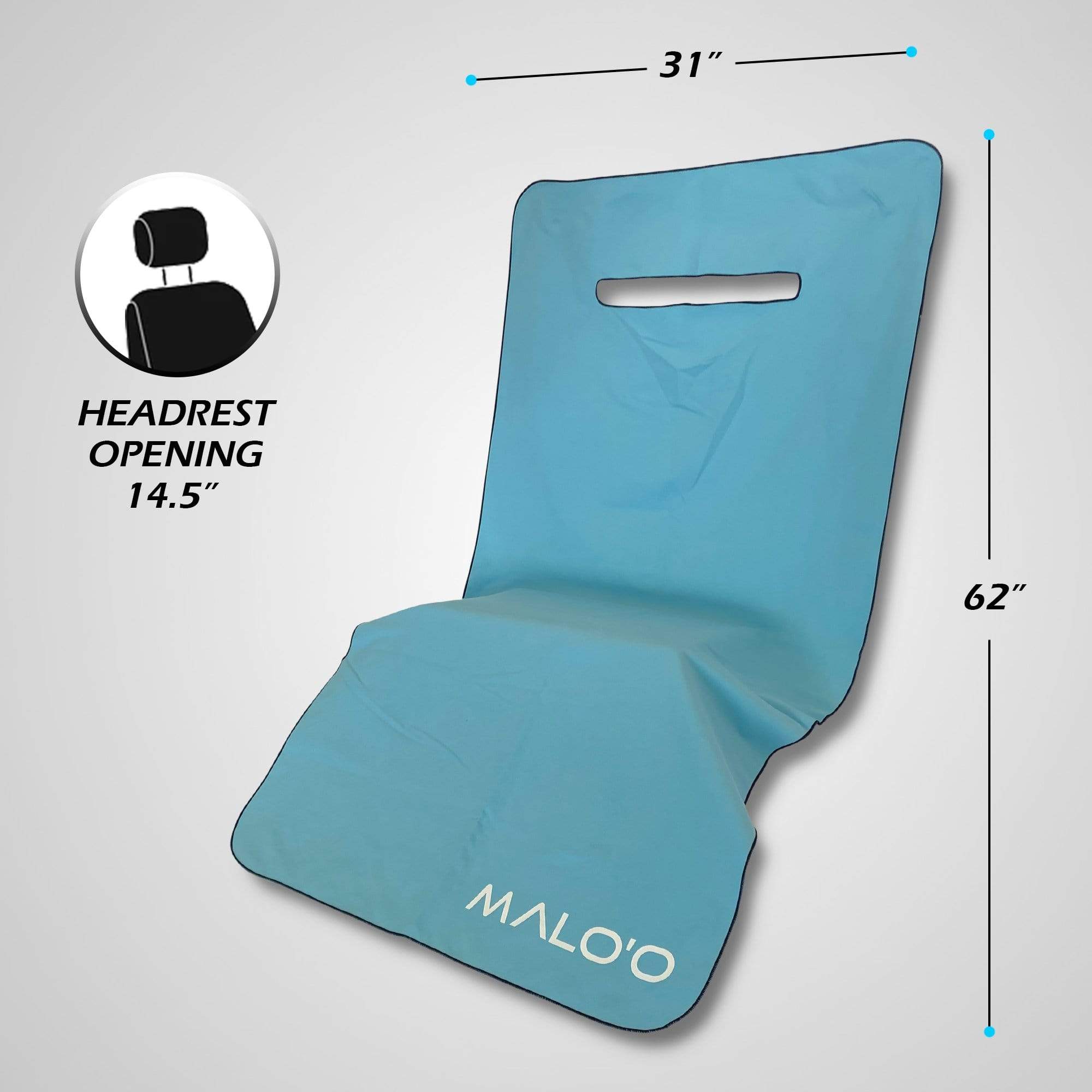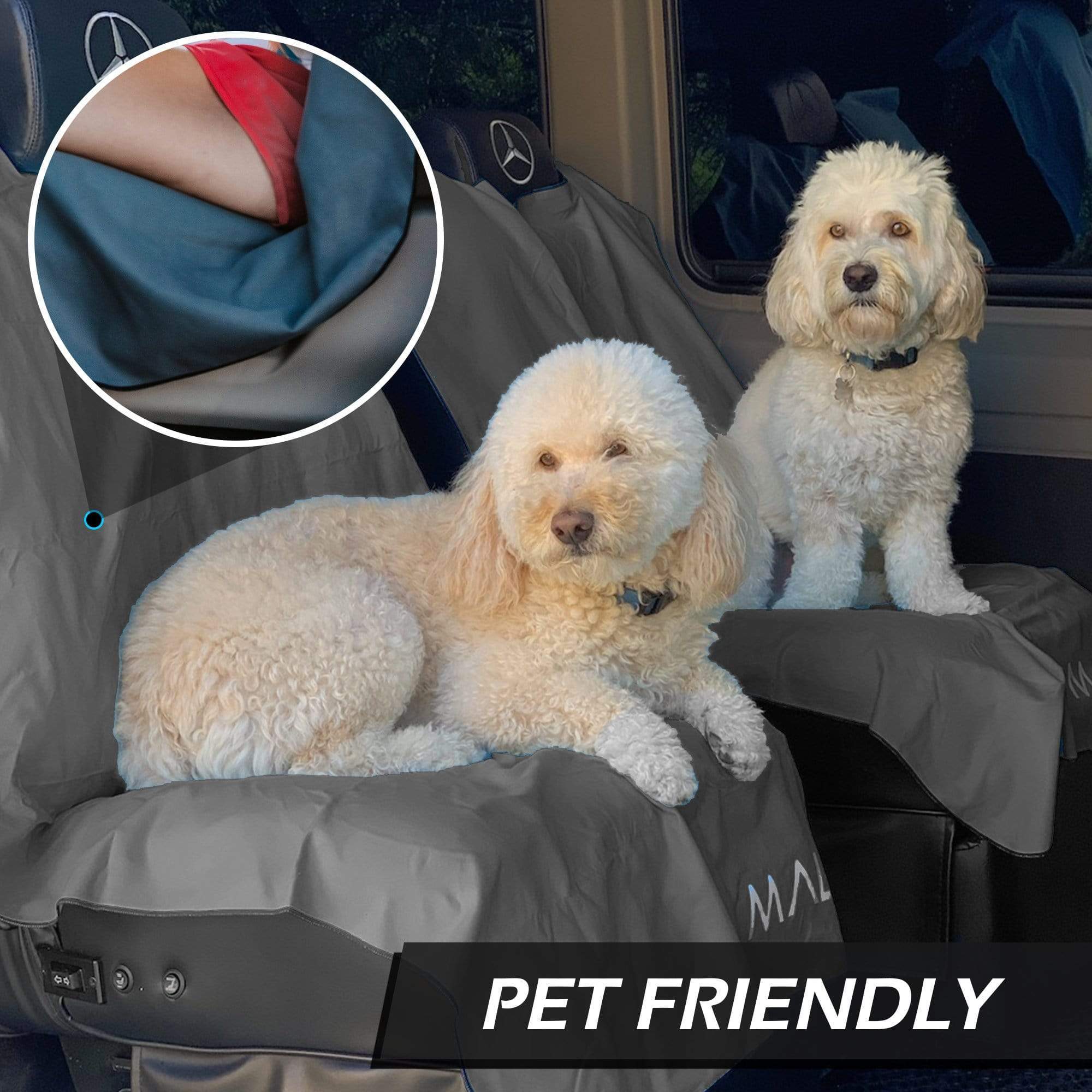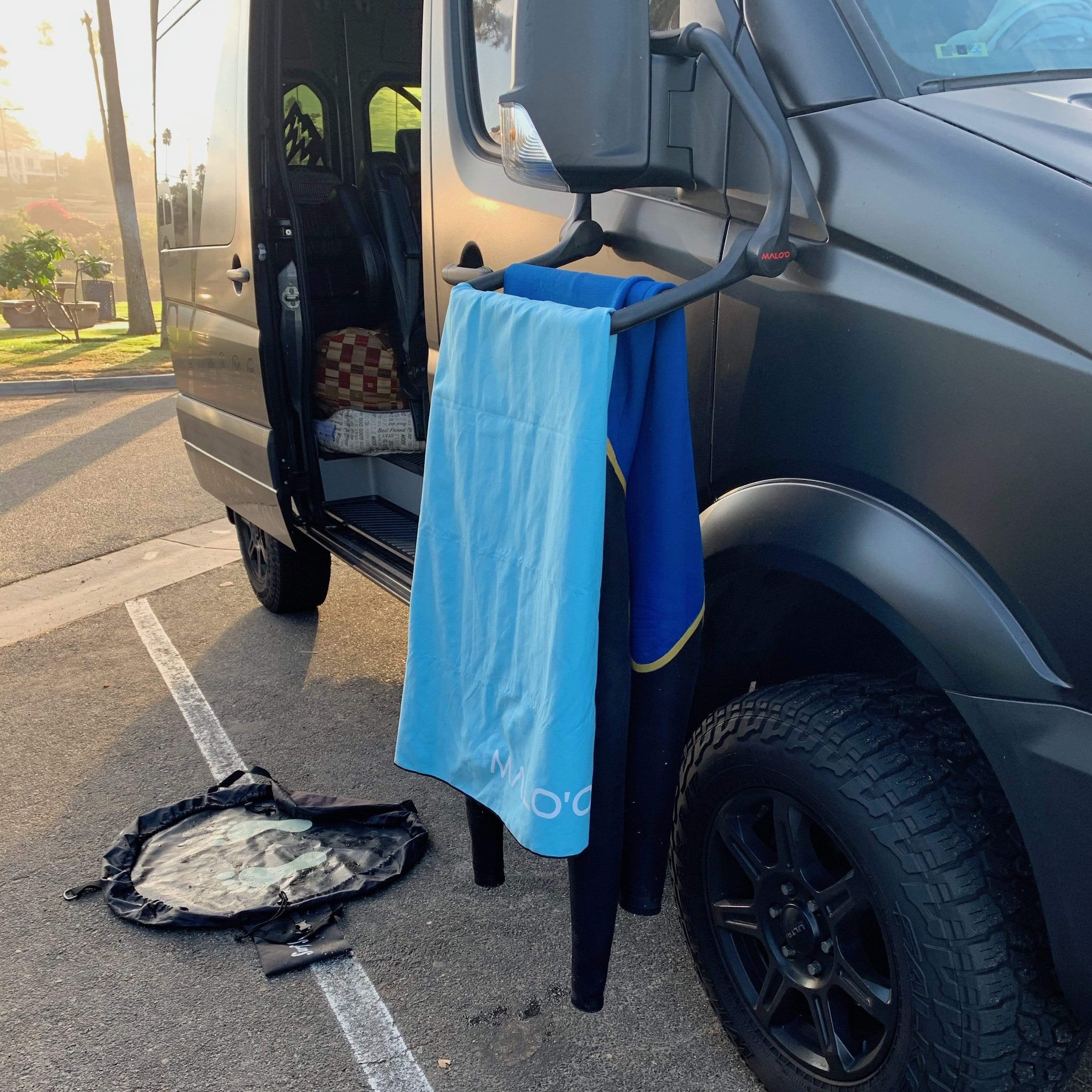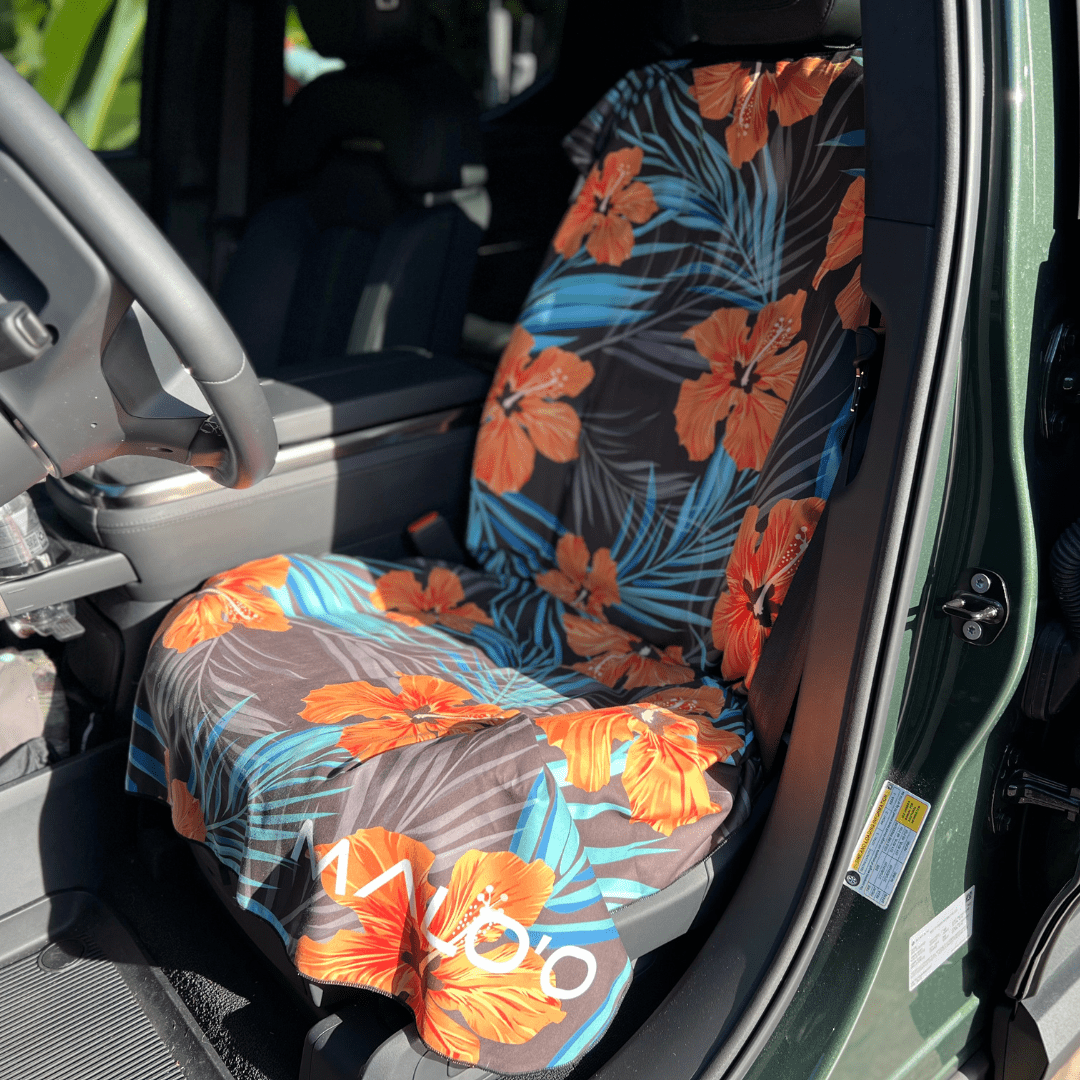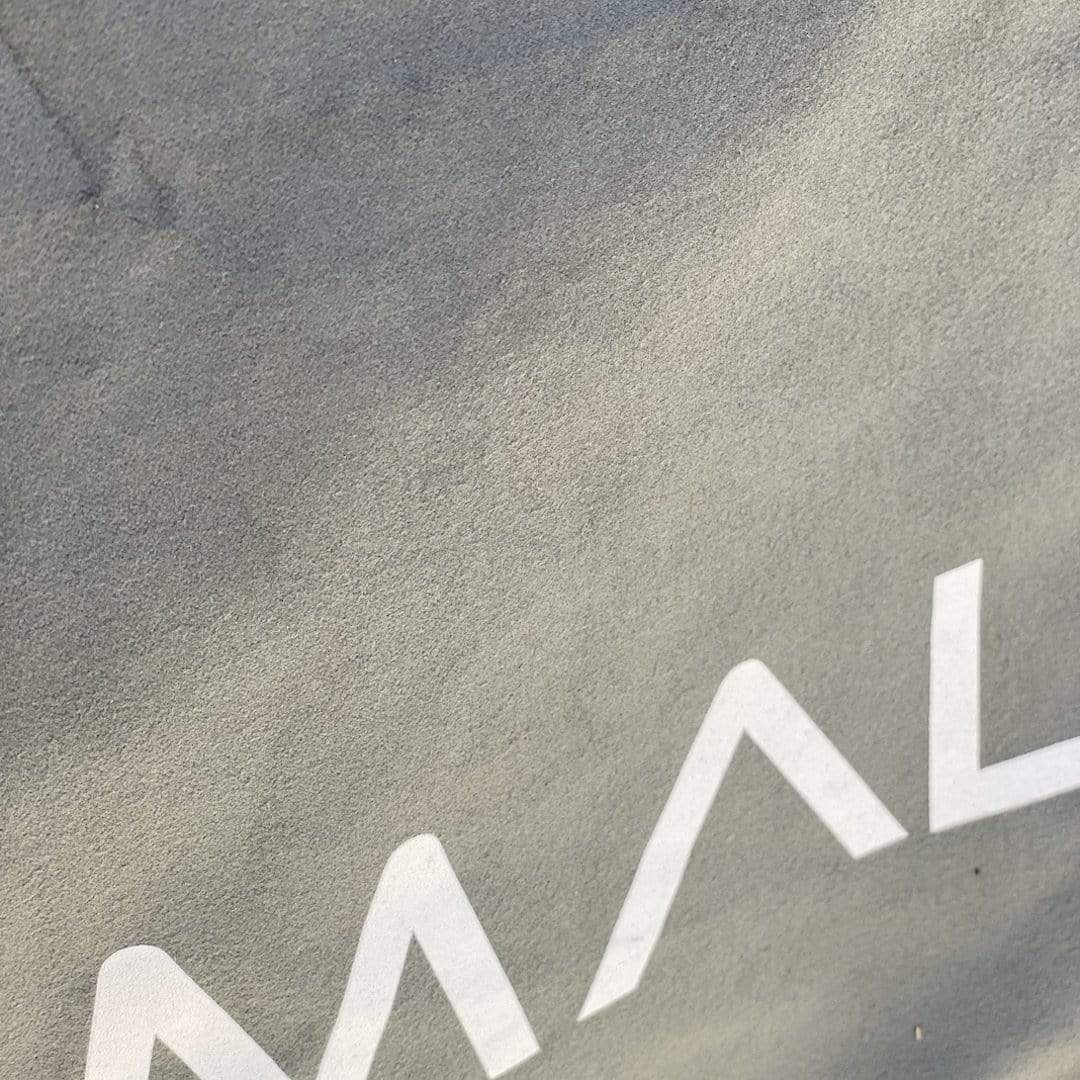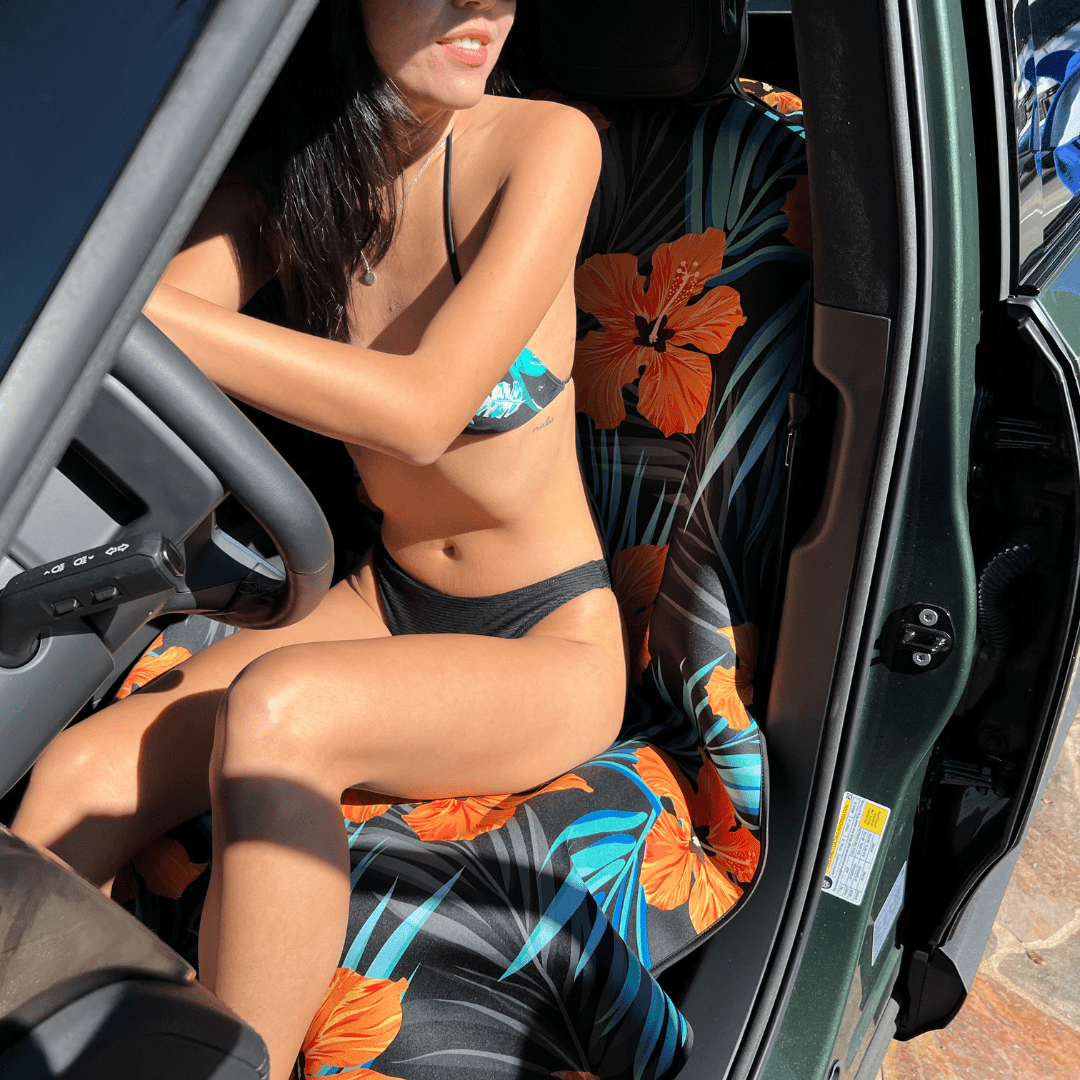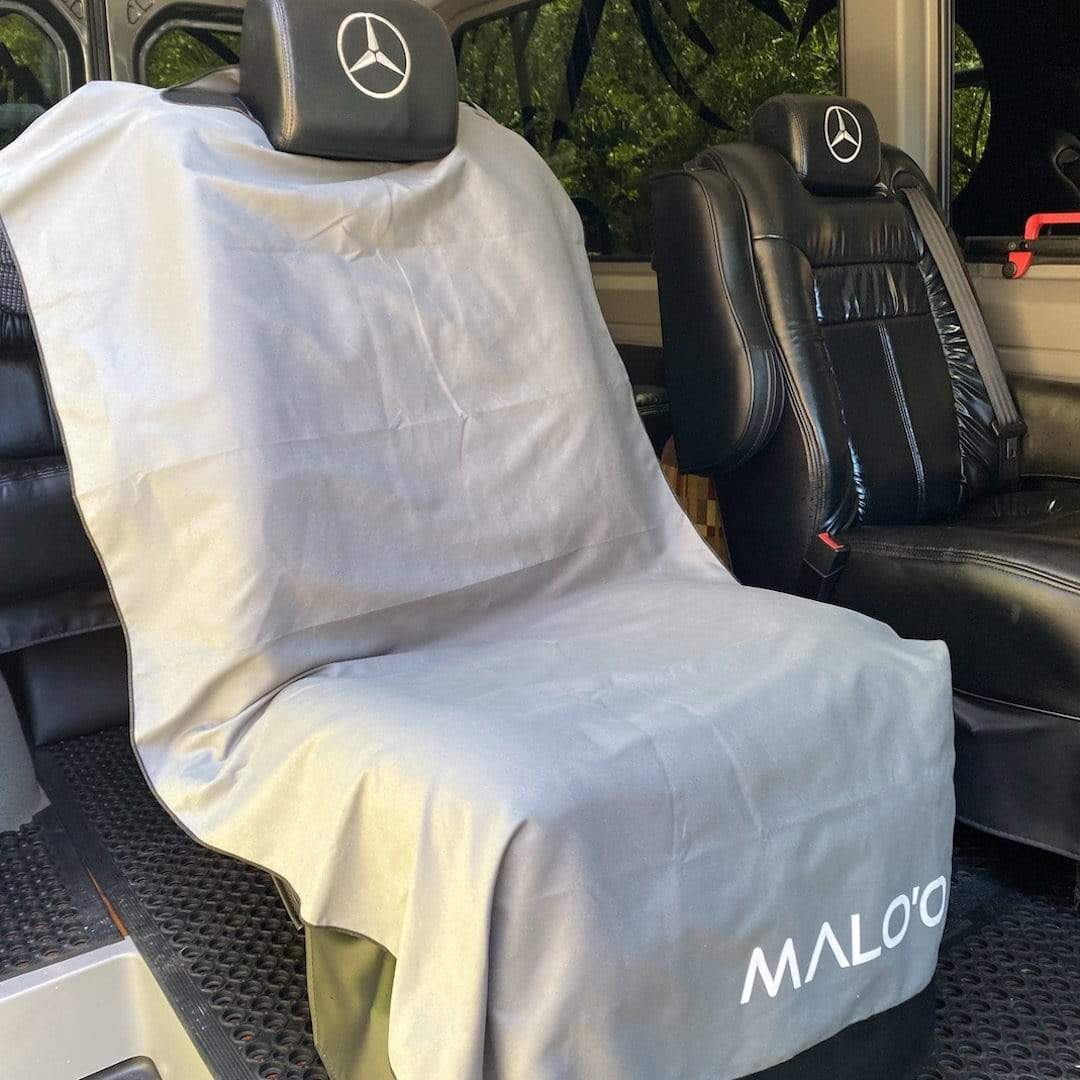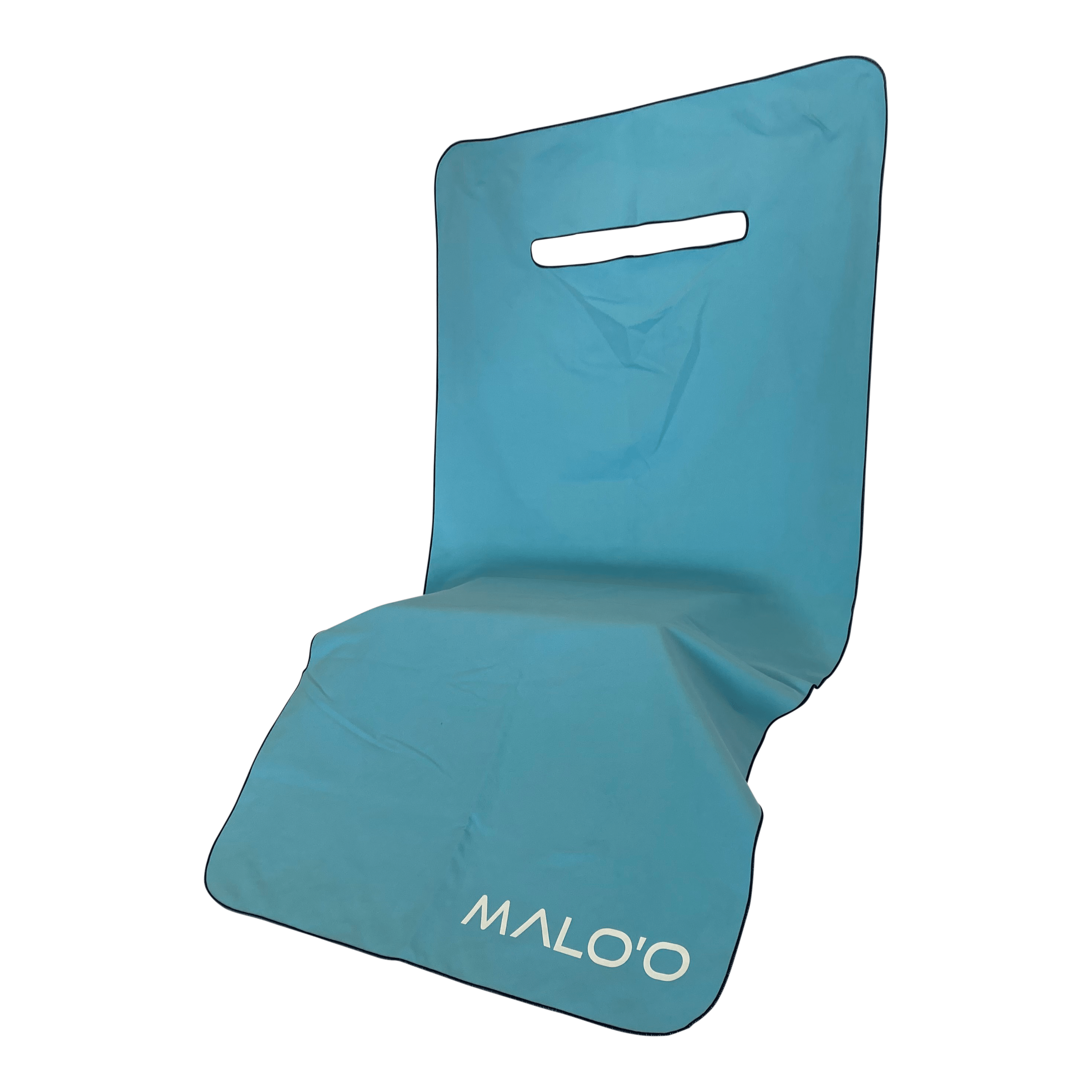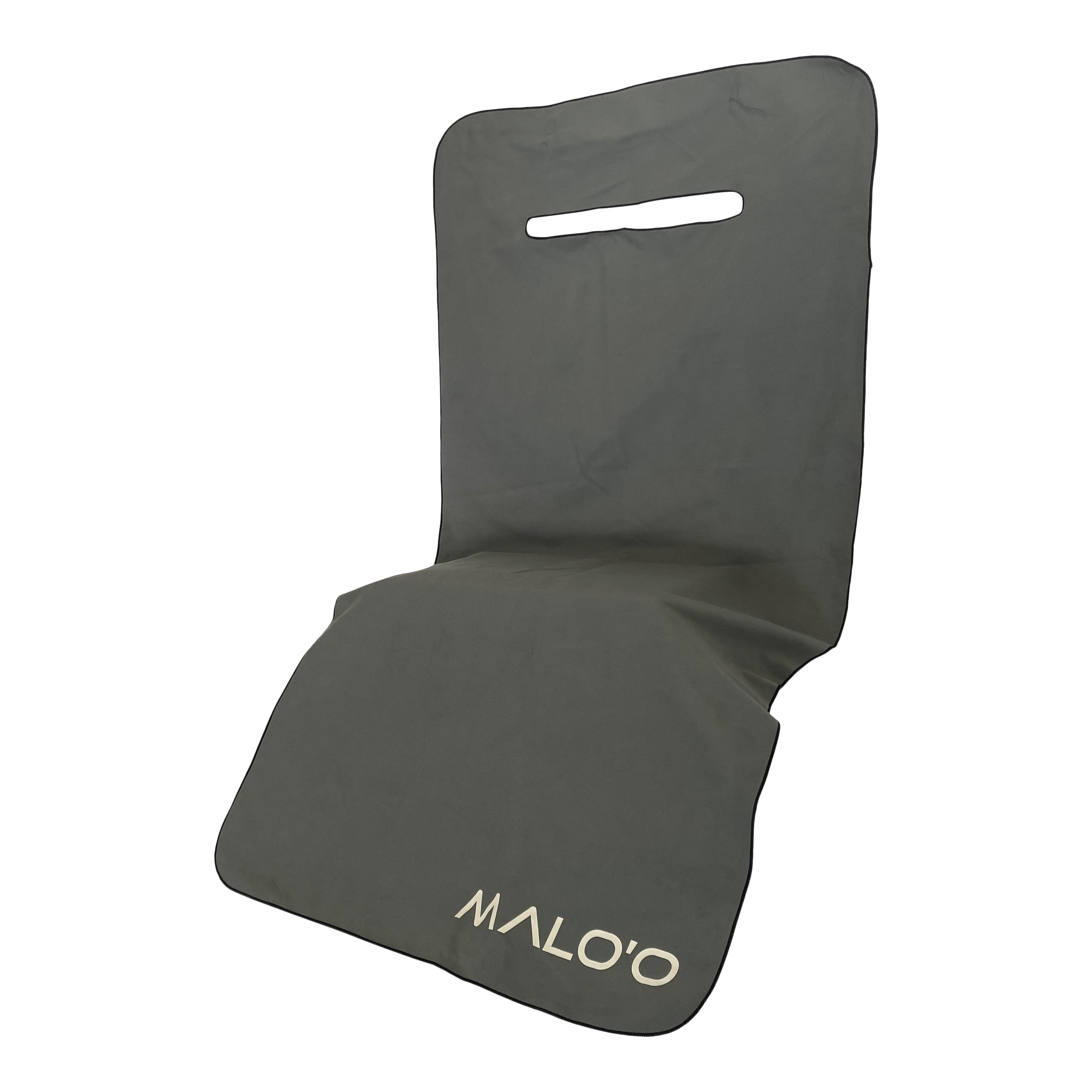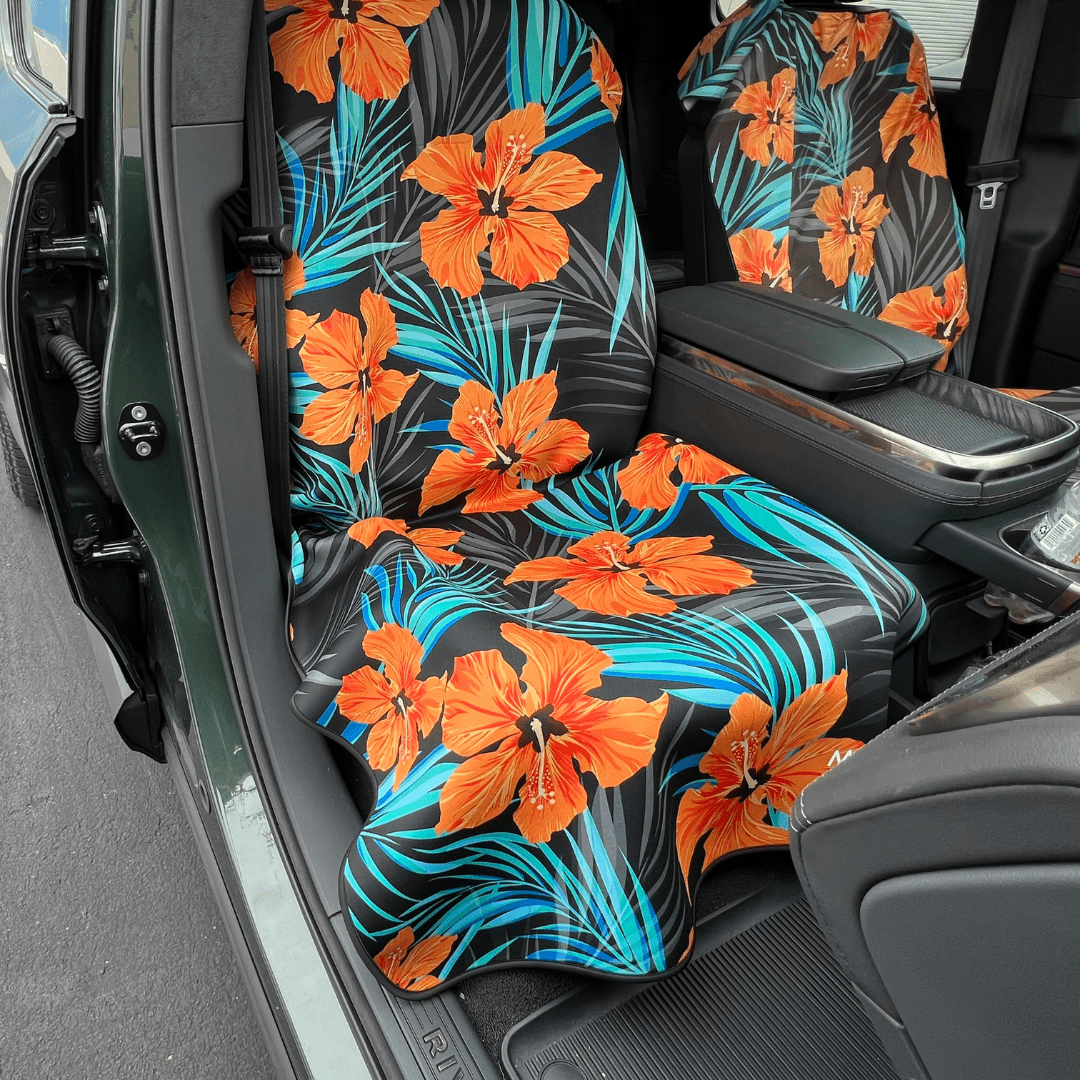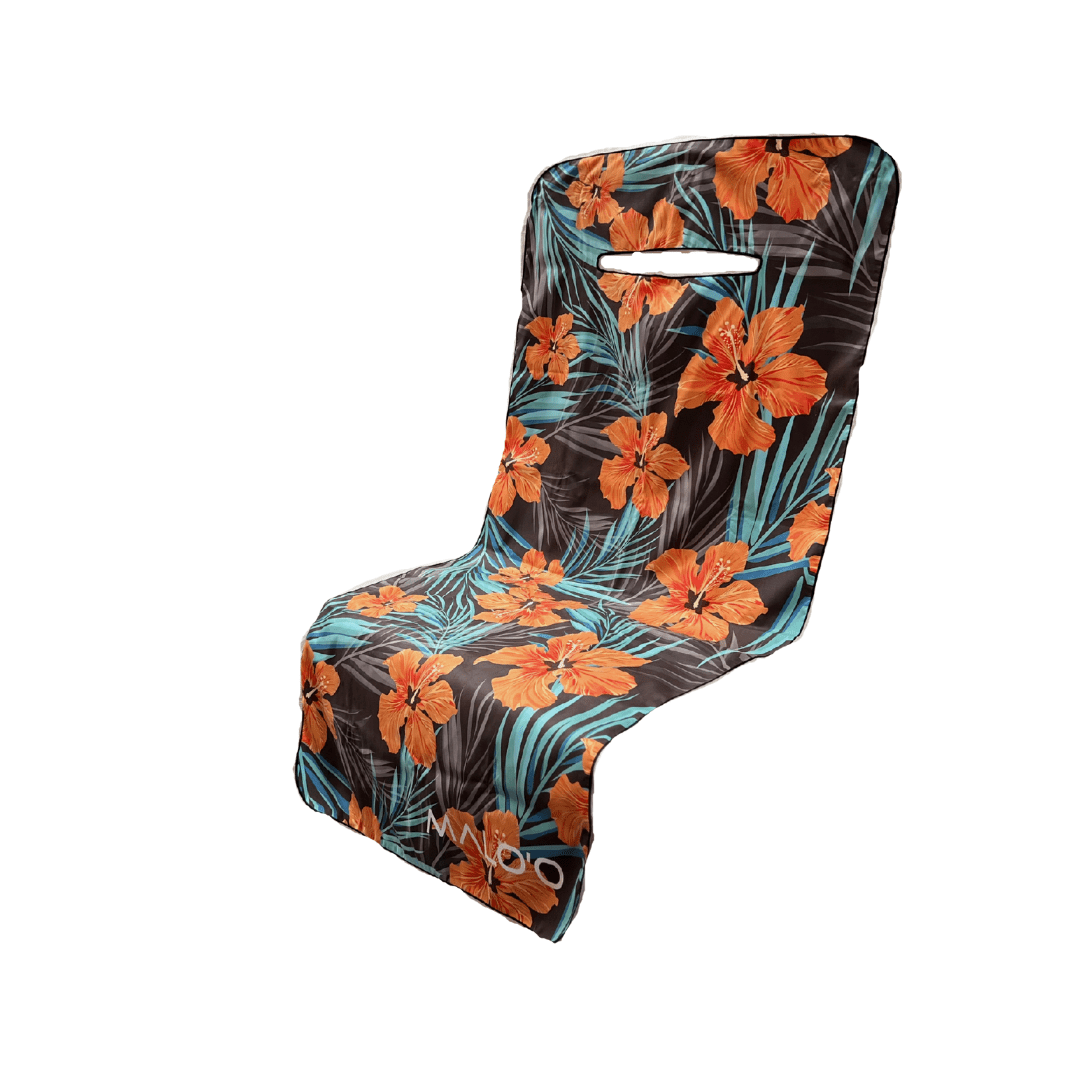 Malo'o SeatGuard Car Seat Cover Towel ( Pair)
DESCRIPTION
NO MORE GETTING BURNED BY HOT SEATS- Includes 2 seat covers

The Malo'o SeatGuard Car Seat Cover Towel is a high-quality and soft polar fleece cover designed to protect your car seats after the beach, gym, or run. It is the LARGEST single-seat cover available on the market, accommodating all vehicles including huge RV captain chairs, van, and truck seats. With a LARGE opening, this seat cover easily slides over the headrest and can be tucked in for a perfect fit.

Whether you're going camping, kayaking, or hiking, or need to dry off after hot yoga, gym, or a run, the Malo'o Car Seat Cover Towel is an excellent solution to keep your seats clean. This seat cover is also great for keeping your seats cool on hot days or warming up cold leather during winter. When not in use, it can be stored in a compact mesh bag.

It's important to note that this car seat towel is not waterproof. If you need waterproof car seat covers, check out our other SeatGuard Seat Covers. 


 
- 2 Units in Pack
- Available in Blue, Grey, or Hawaiian Print
- 62" long x 31" wide, .5lbs.
- Headrest opening: 14.5" x 1"
- Reinforced edges for durability
- Micro-Polar Fleece 80/20 soft Polyester/Polyamide
- Nylon mesh drawstring bag for storage
- Soft polar fleece microfiber material
- Quick-dry and lightweighT
- HUGE size for SUVs, Trucks, Vans, RVs, and more
- Place the opening over the headrest
- Tuck the cover down between the back of the seat and the seat's bottom
- Tuck it along the sides for a smooth fit
- Reverse and place in the storage bag when it is not needed
WetHoodie™
The Malo'o WetHoodie™ is a newly designed and patented fishing apparel item that's perfect for keeping fishermen warm and dry. This innovative fishing hoodie combines the features of a wetsuit with a hoodie to protect you while fishing, hunting, or trapping. The body of the hoodie is designed to keep you warm, while the sleeves are made of 2mm neoprene, providing water insulation just like a wetsuit.

The sleeves are tapered at the wrist to prevent water from getting in and are loose above the elbow for comfortable movement. There's a pouch on the front for easy access to your tools and magnetic snaps to use with gloves, making it the perfect addition to your cold-weather fishing gear.

Whether you're fishing in Montana, trapping in Alaska, or canoeing in New England, the Malo'o WetHoodie™ will keep you warm and protected from the elements.
SurfParka
Introducing the Malo'o SurfParka - a waterproof and windproof parka jacket that's perfect for changing clothes at the beach, lake, or mountains. No more struggling with a towel around your waist when you can wear the SurfParka instead.

The Malo'o SurfParka is designed to keep you warm and comfortable while you change in and out of your wetsuit, hoodie, or booties. There are two sizes and the design allows you to easily change without worrying about exposing yourself. You can even wear it while driving home after a chilly day in the water!

This eco-friendly parka is lined with recycled polyester sherpa fleece made from 100% recycled post-consumer materials, including the sleeves, to keep you cozy. The exterior is made of waterproof and windproof recycled polyester, with two large front pockets for storage. The recycled materials are made from used water bottles and help us keep them from our oceans. The 2-way all-weather zipper makes it easy to zip up tight and keep the elements out.(image by Kylie Shields)