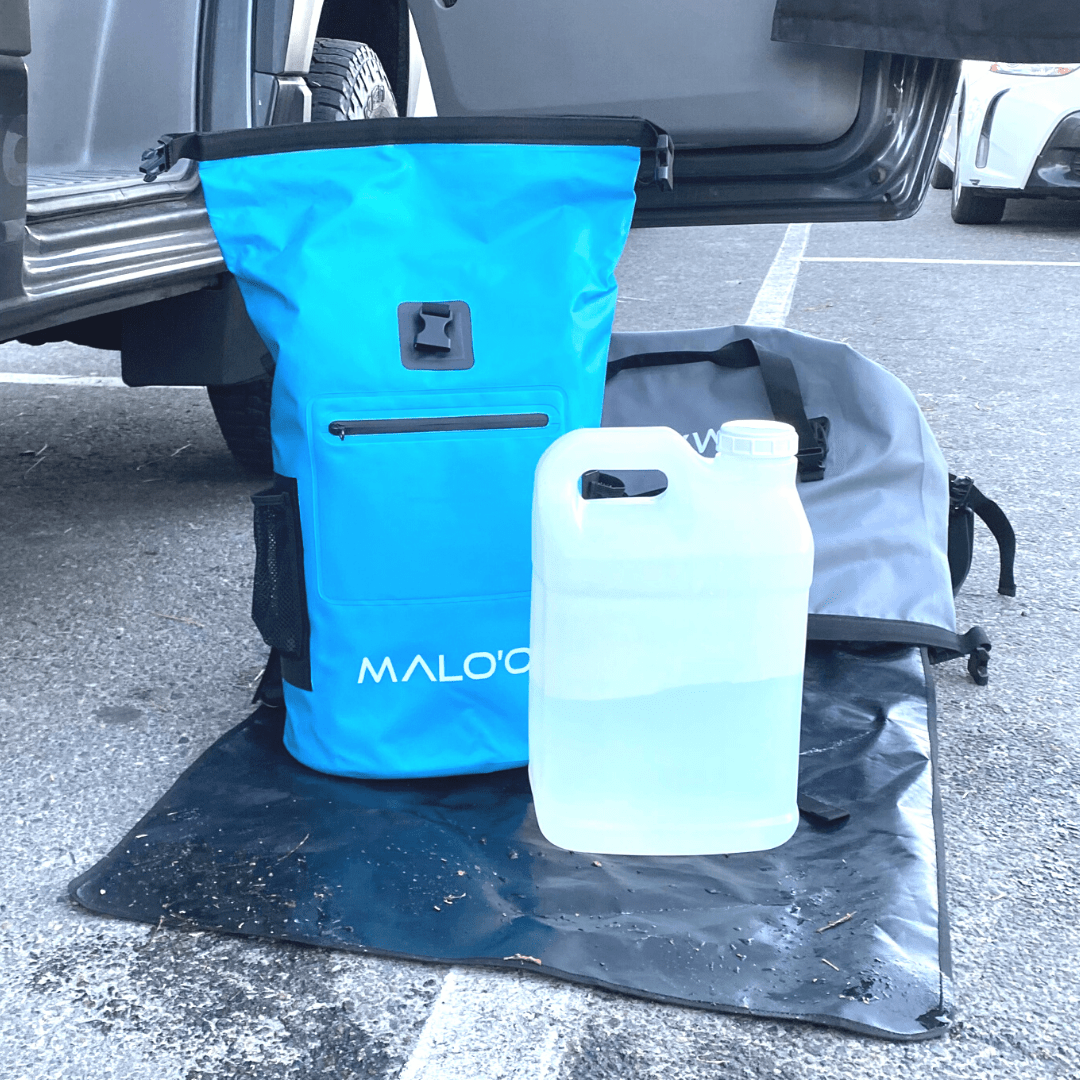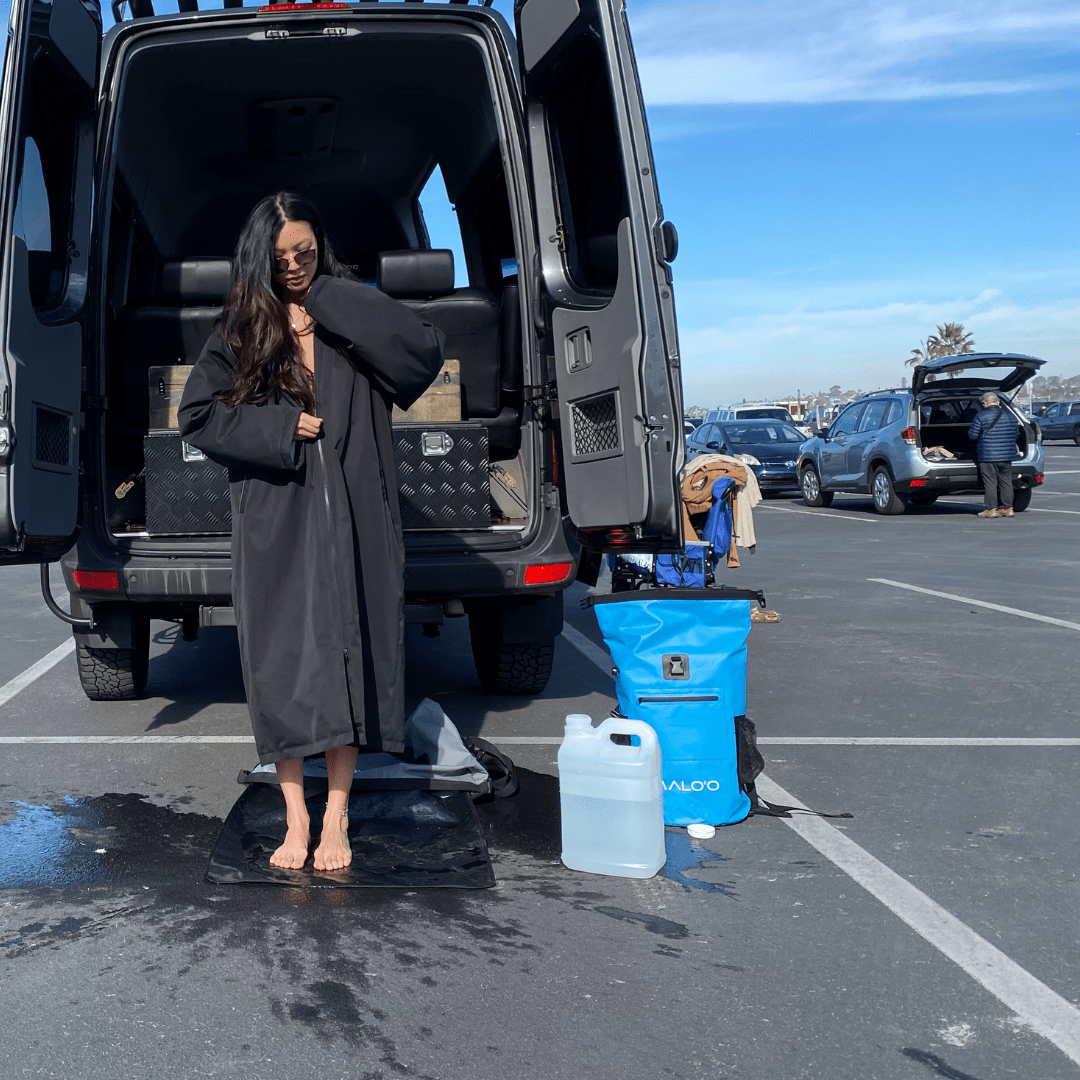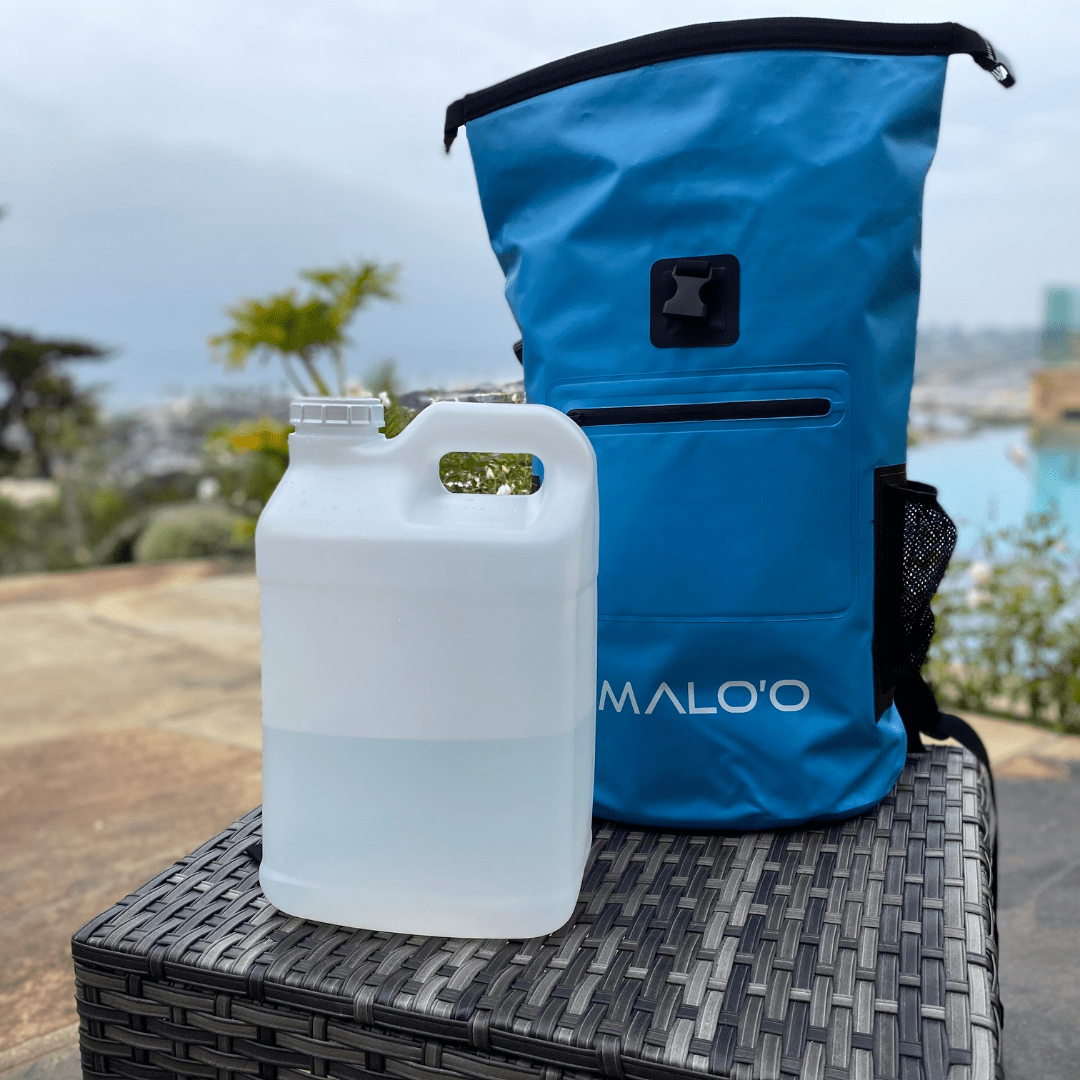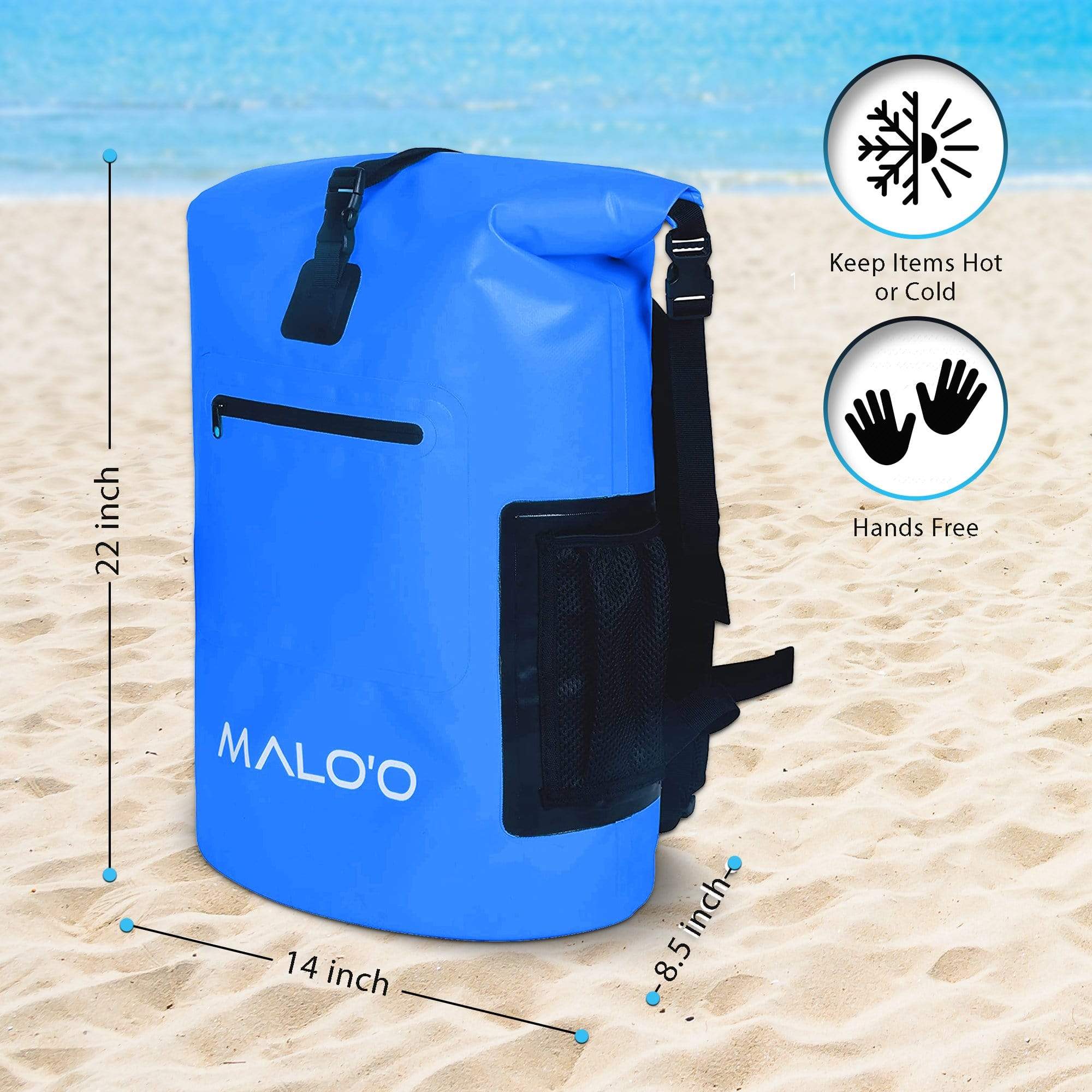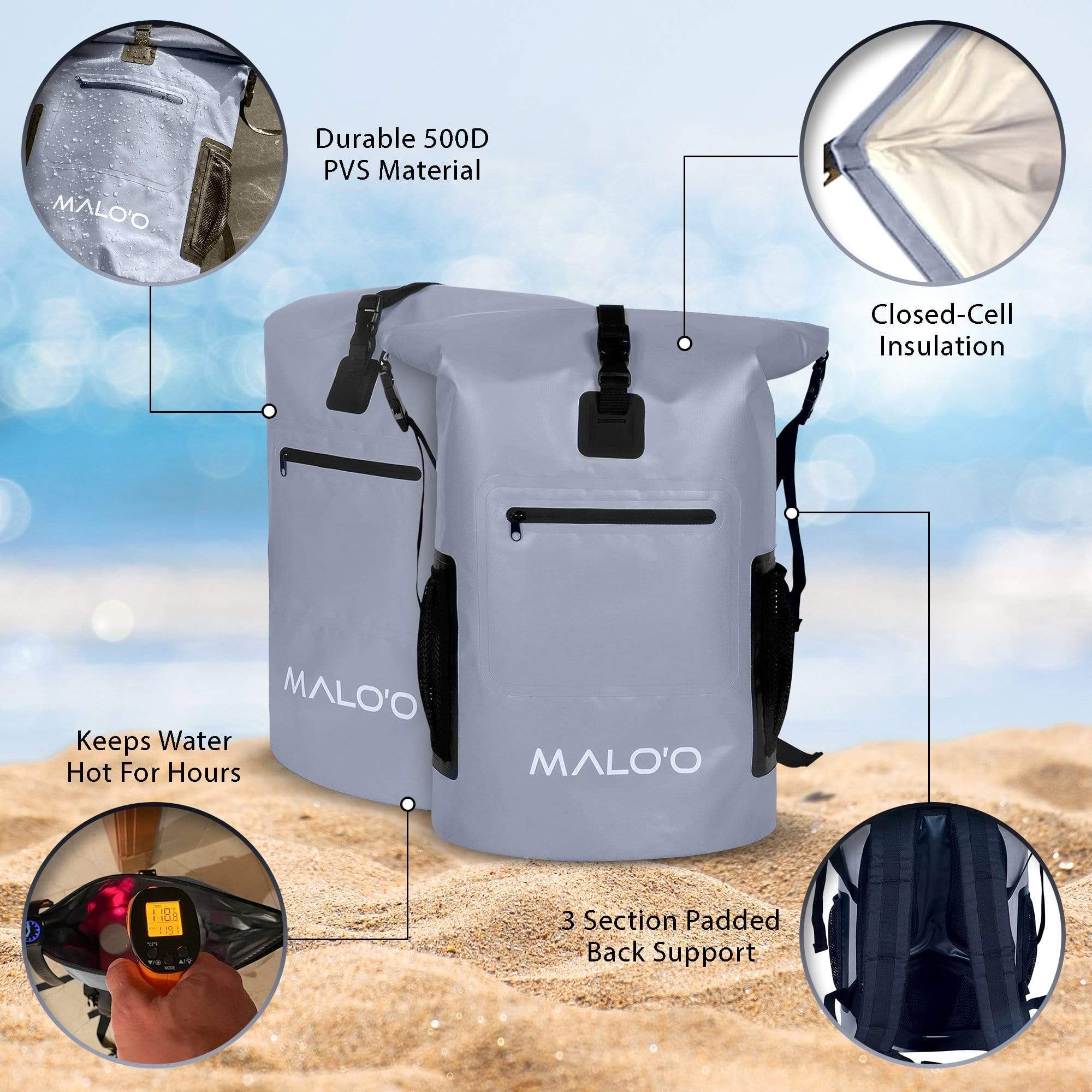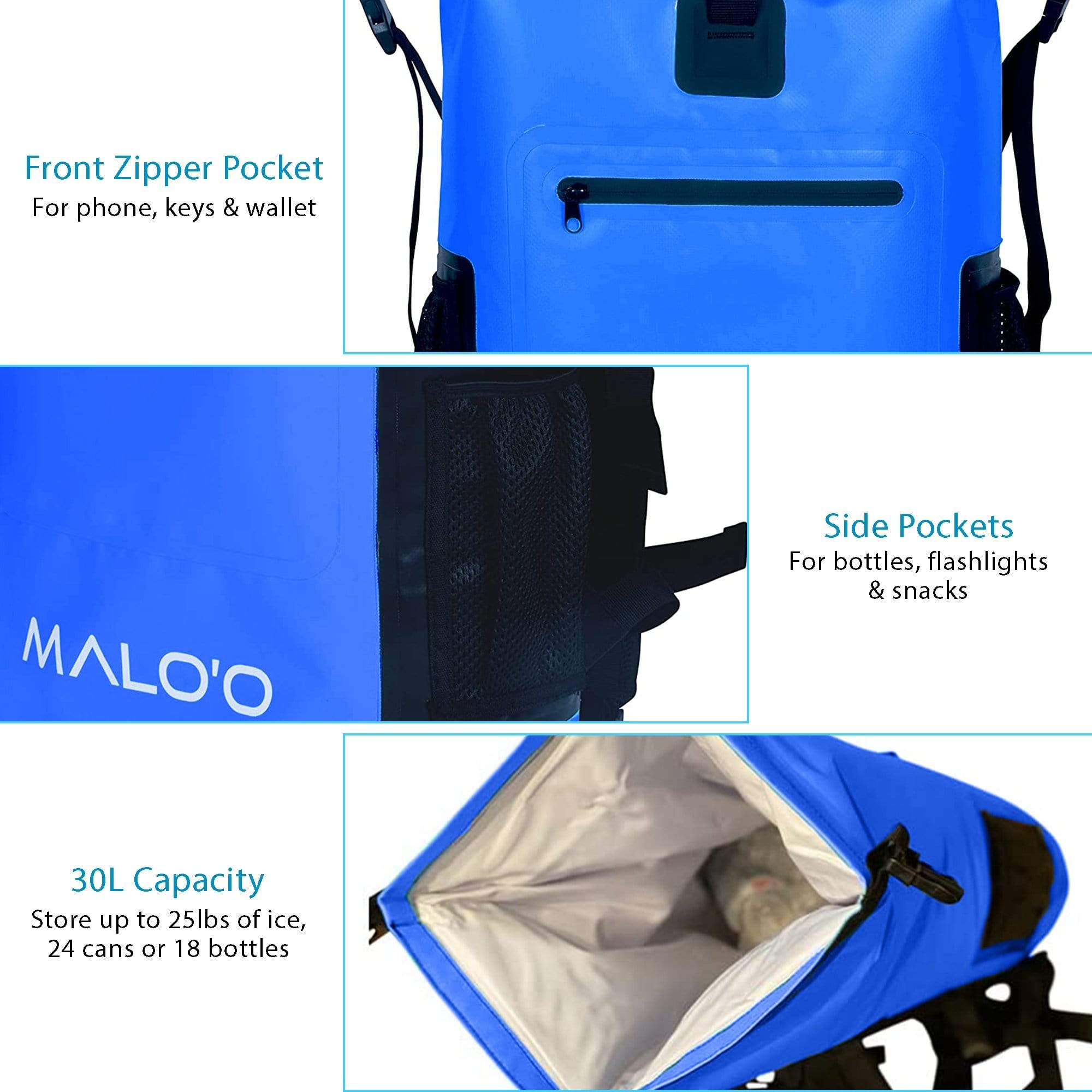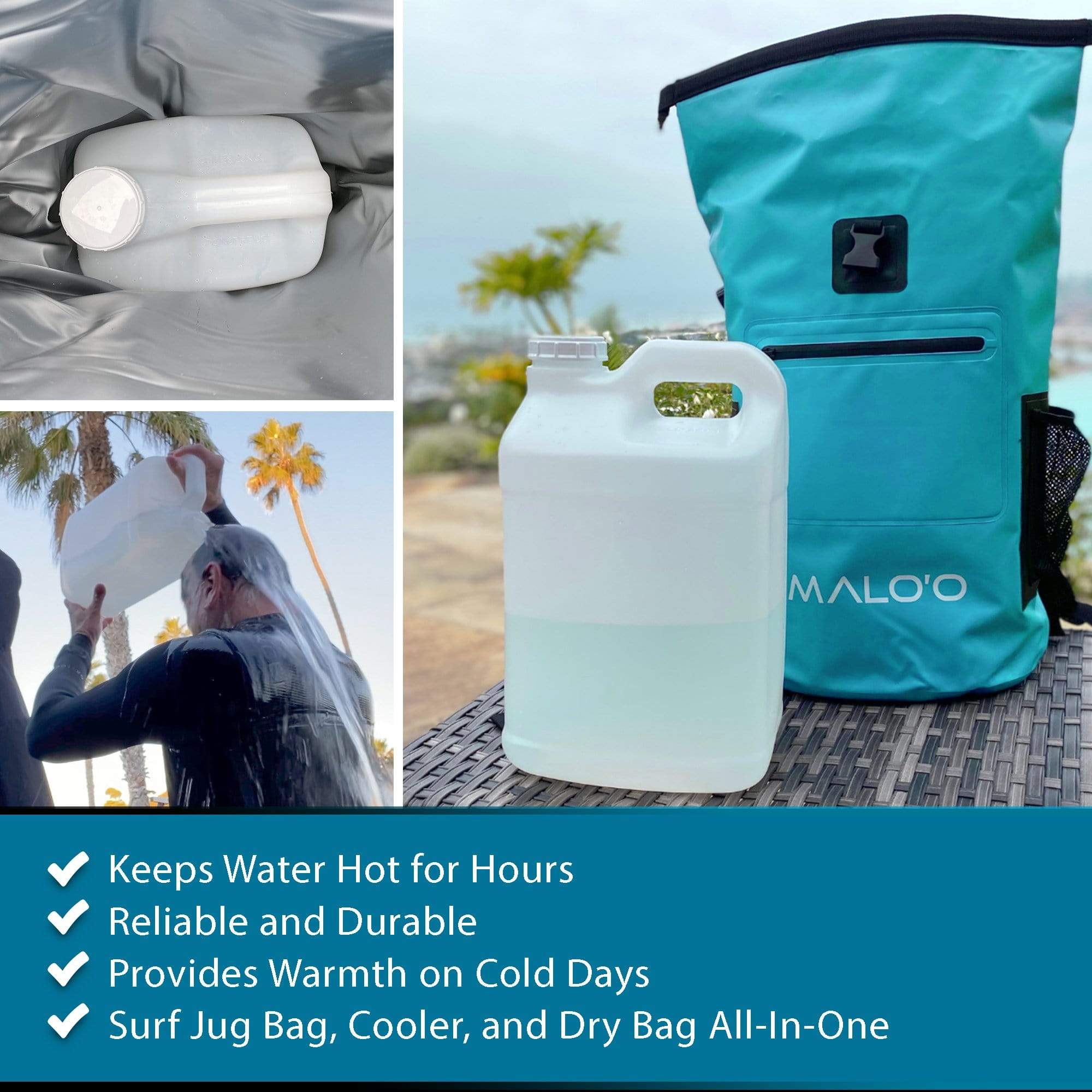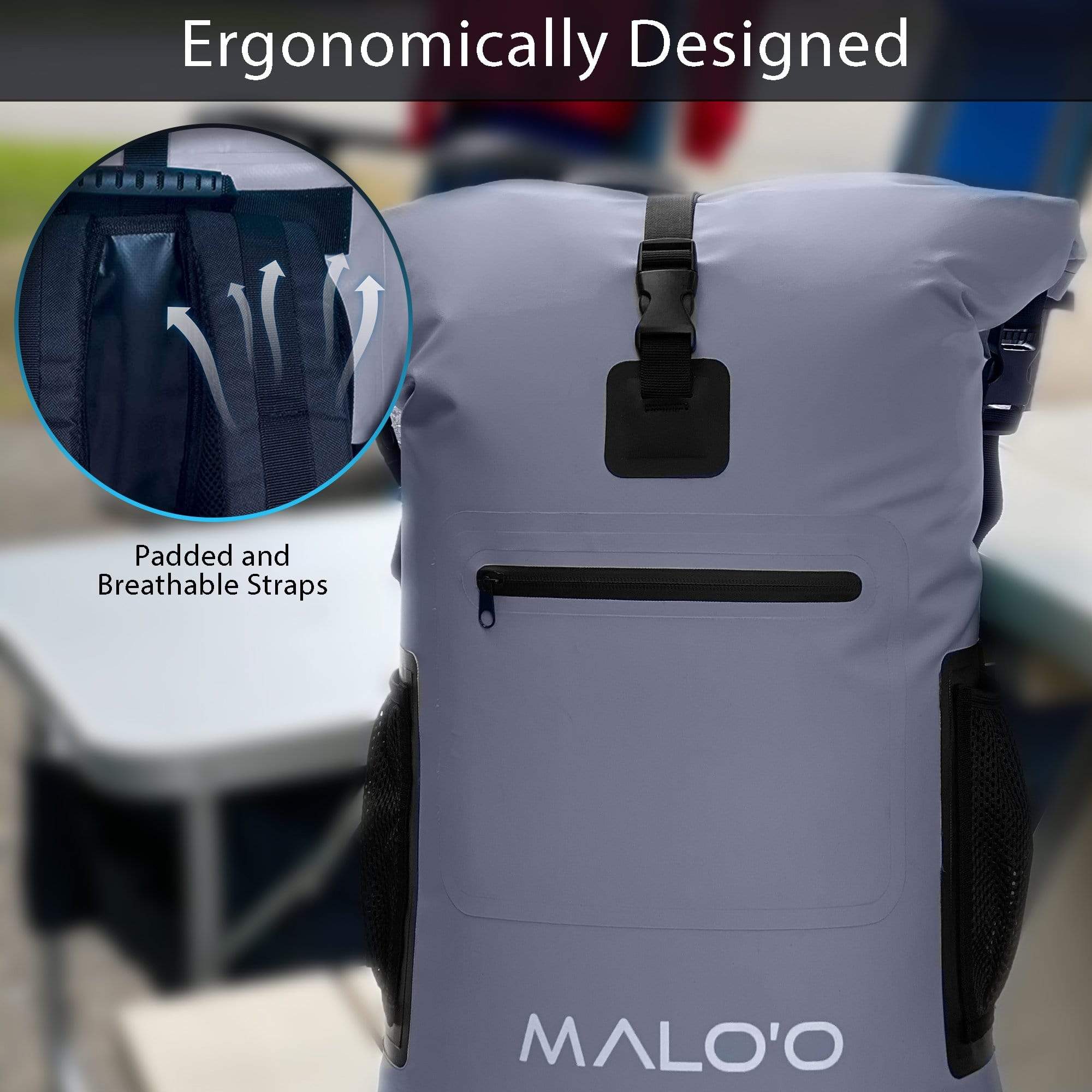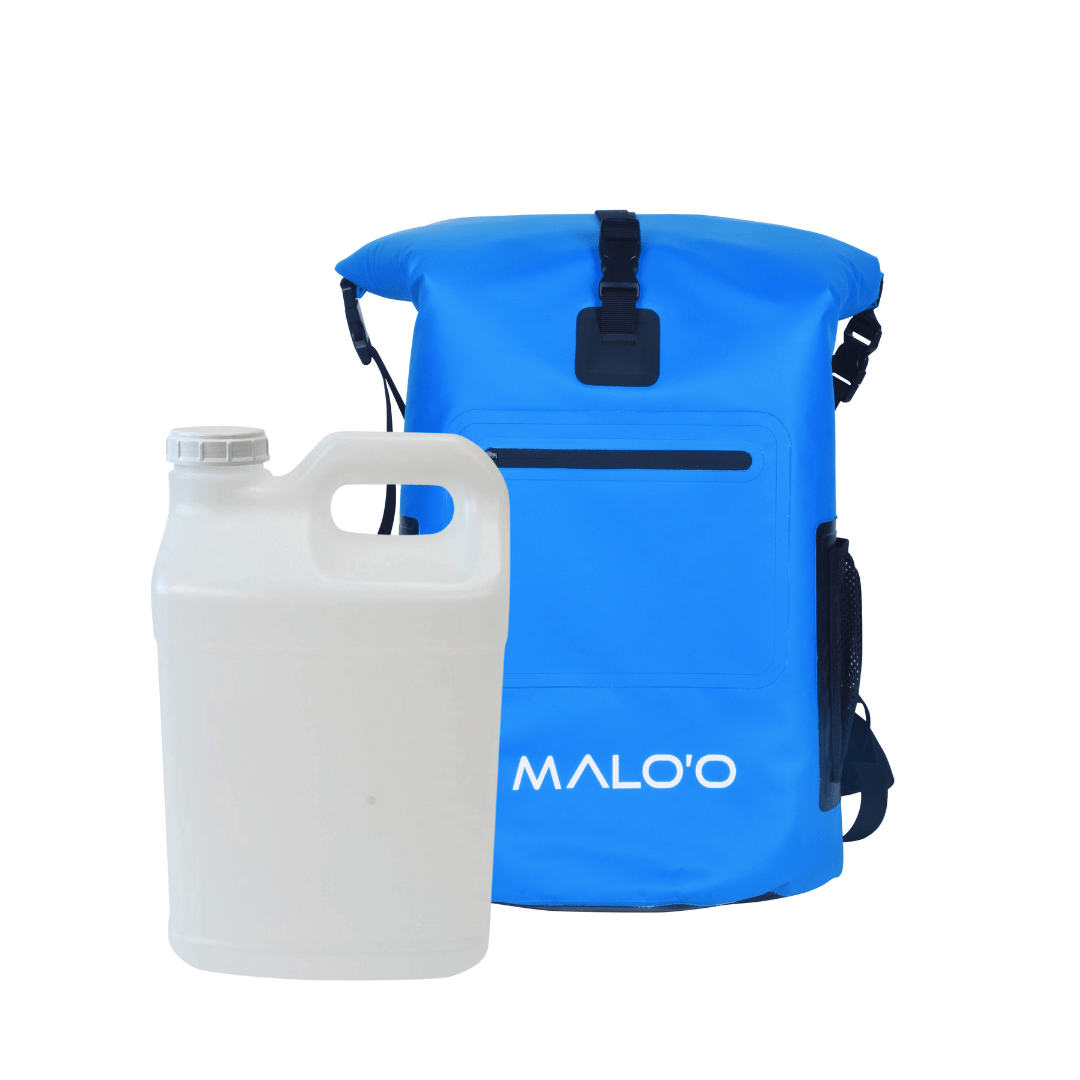 Malo'o Portable Shower Jug
DESCRIPTION
HOT WATER AFTER SURFING ANYONE? SIMPLE & EASY!
The Malo'o Portable Shower Jug is a versatile and convenient solution for those in need of a portable shower. It combines the functionality of a backpack cooler with IceCore™ Technology and a 2.5-gallon jug to keep your water hot or cold for hours.

Thanks to the phenomenal insulation properties of the cooler bag, you can fill the jug with hot water and place it in the thermal bag to keep the water hot until you're ready for your rinse. Whether you're surfing, paddleboarding, or swimming, a warm rinse after your water activities is invaluable.

The 3-in-1 Surf Jug is perfect for multiple uses. When you don't need hot water, you can use it as an all-day cooler that can hold up to 18 bottles or 24 cans and ice. And if you don't need cold beverages or hot water, it makes for a great dry bag.

With its convenient size and versatility, the Malo'o Surf Shower Tank is ideal for those who love to adventure and need a reliable way to stay refreshed on the go.
- 2.5 Gallon jug (white or frosted), 30L (8 Gal) capacity bag also fits 24 cans or 18 bottles plus ice,
- DryCore™ Technology shell of 500D PVC material, - - - 25"x12"x9"
- 2 Large mesh drink bottle pockets, 4.5 lbs.
- 3 sections padded back supports, padded shoulder straps, chest straps, and waist strap
- 3-in-1, durable surf jug, soft cooler, or dry bag is worn as a comfortable backpack
- A convenient front pocket keeps your phone, keys, and wallet safe and separate from the main bag for easy access
- IceCell™ Technology insulation keeps ice for 12-72 hours (varies depending on the amount of ice, temperatures, etc.), and water warm for 4-5 hours.
- Hands-Free - designed to be carried on your back leaving your hands for other things.
Available in 3 colors
- Fill the 2 Gallon jug with hot water
- Place the jug into the hot/cold bag
- Roll the top three times into itself and attach side buckles
- Use air relief value and reduce air in the bag
- Attach top over buckle
- Afterward, remove the jug from the bag and rinse with hot water
Fishing Gear
The Malo'o WetHoodie™ prevents frozen arms and soaked sleeves! Its just one of the many tools we have to enhance your fishing experience.