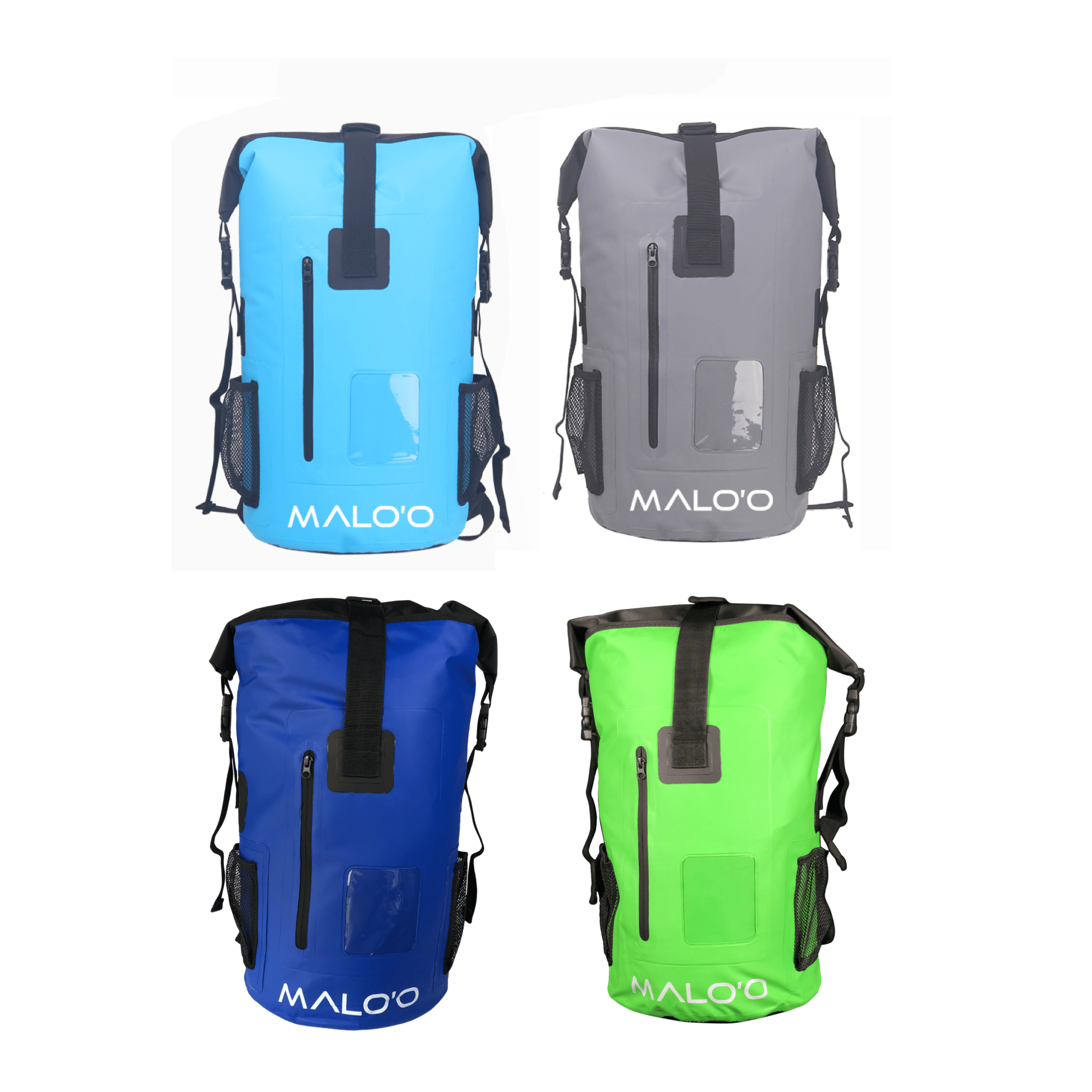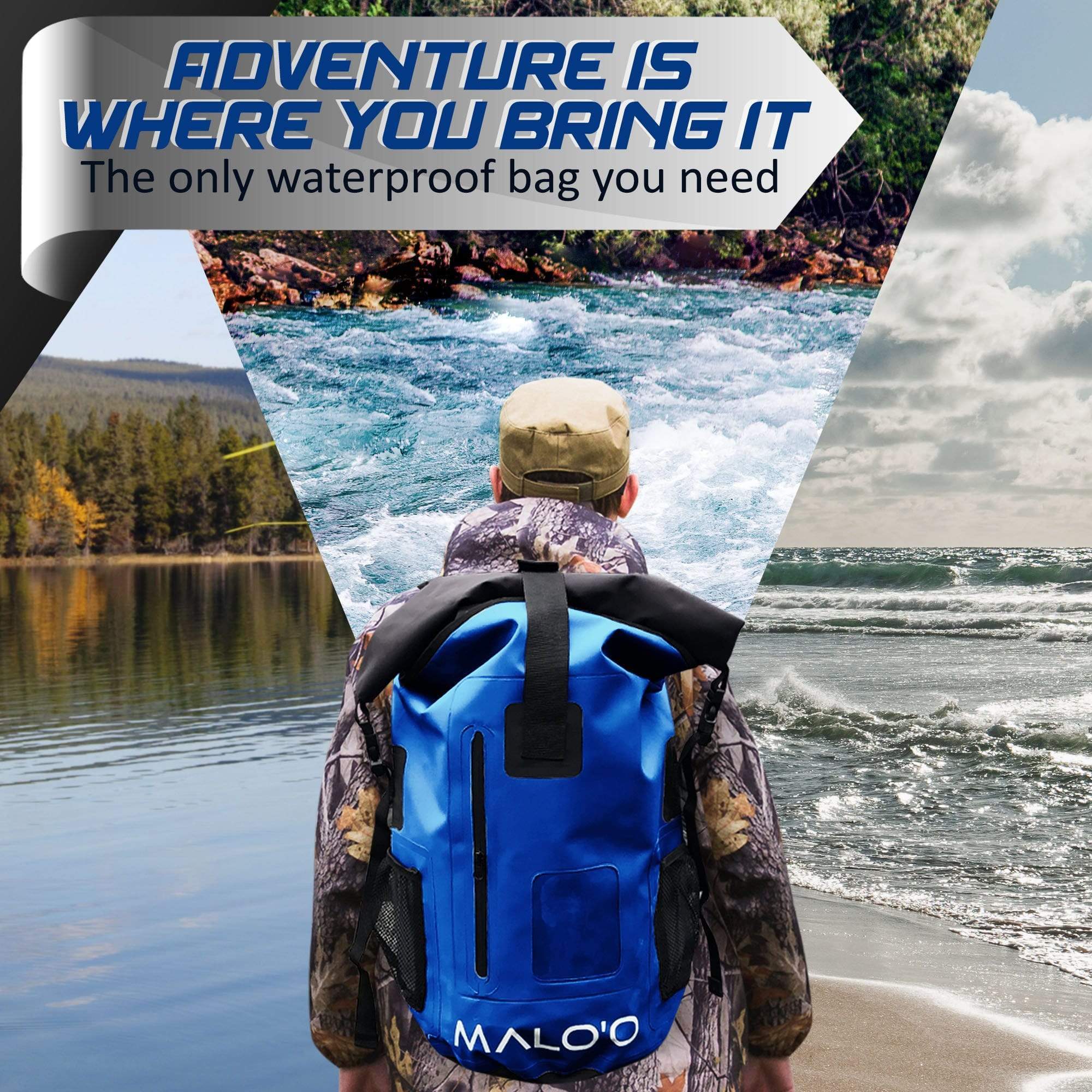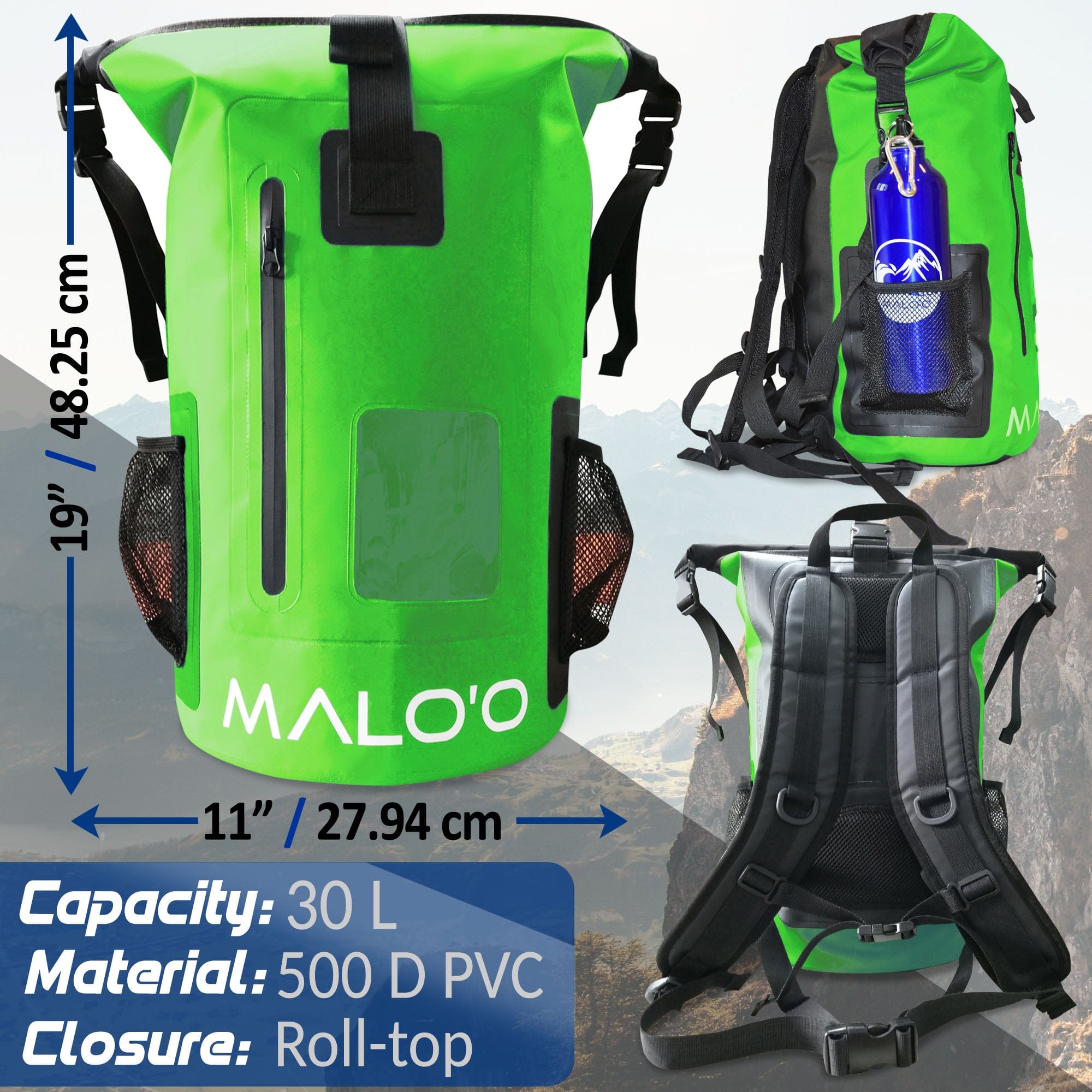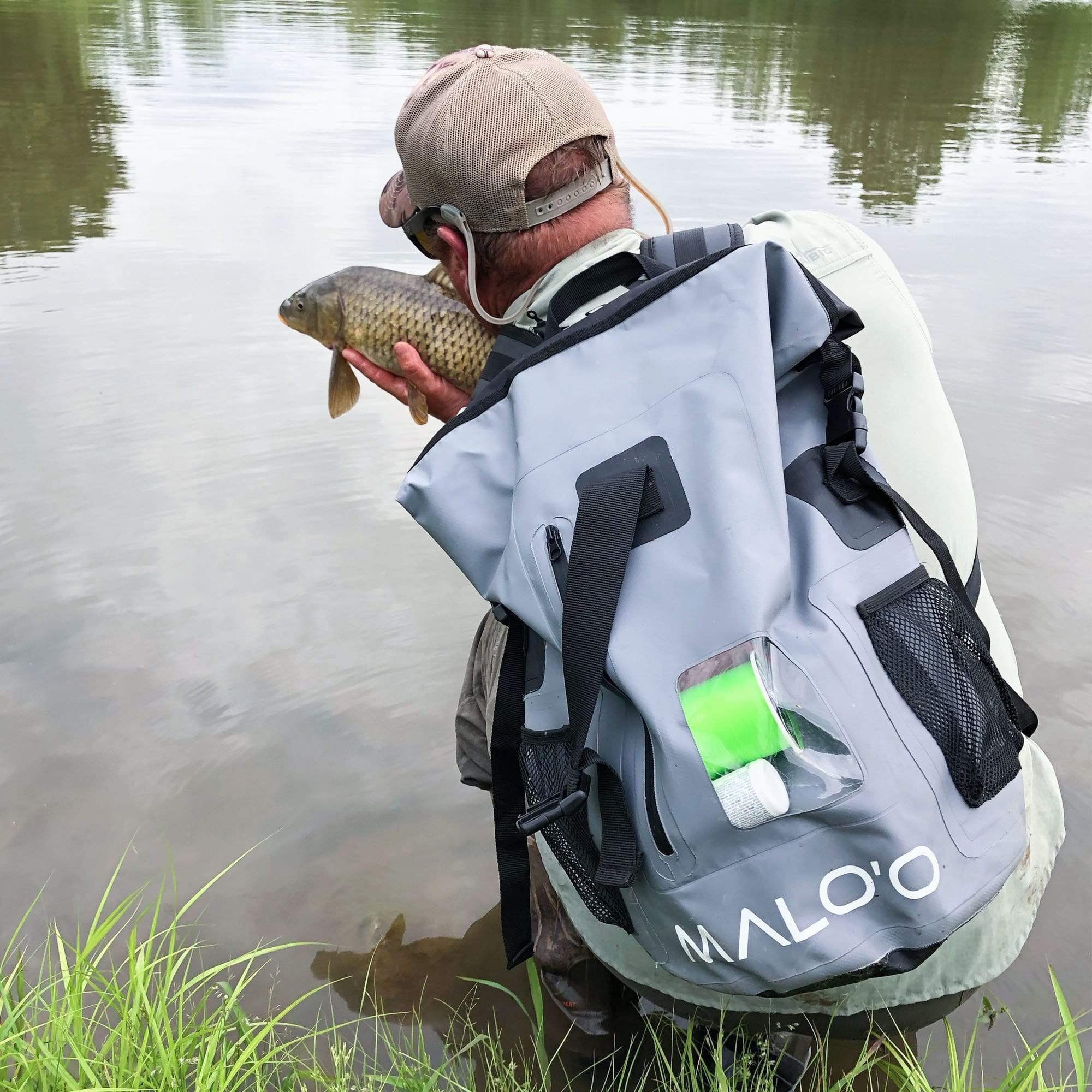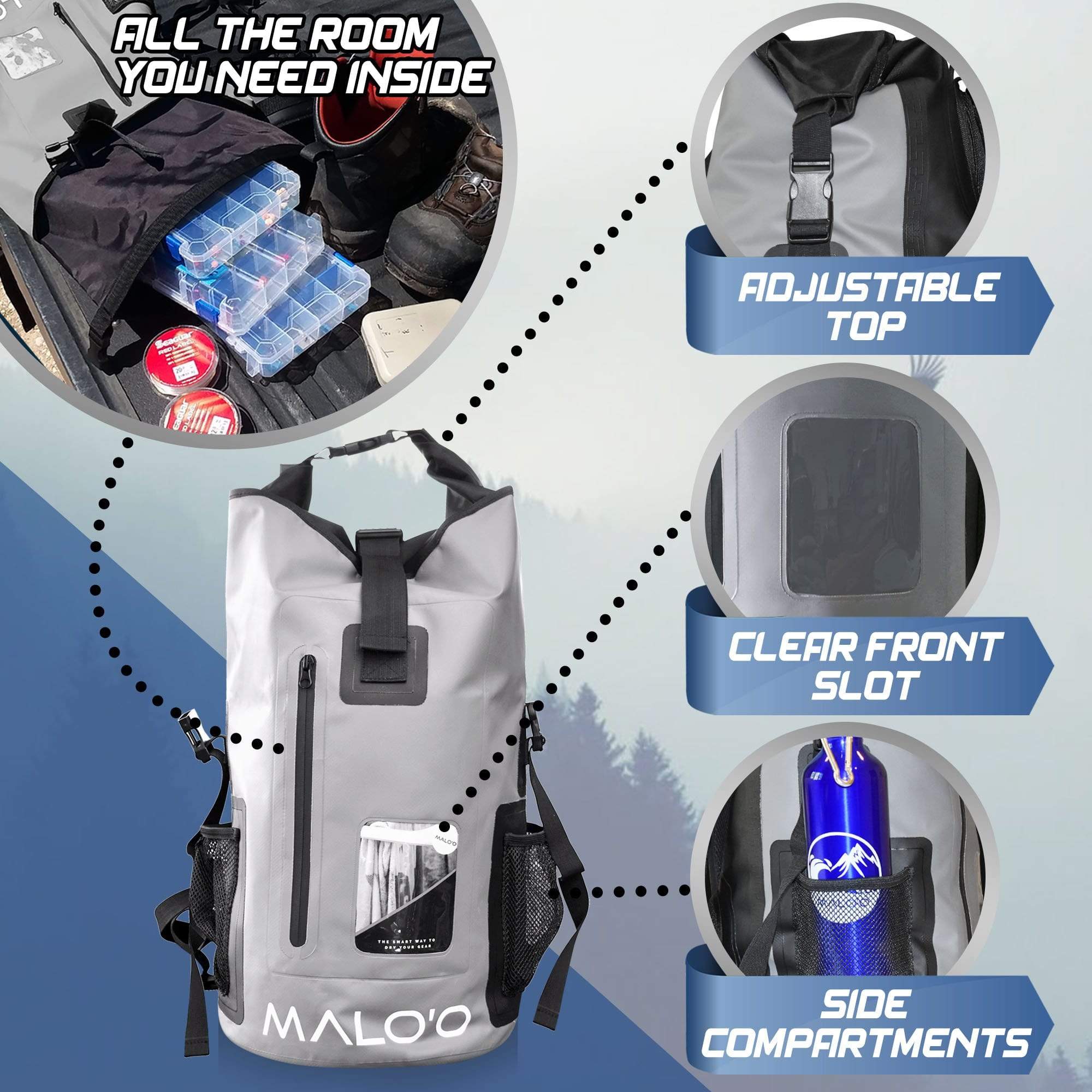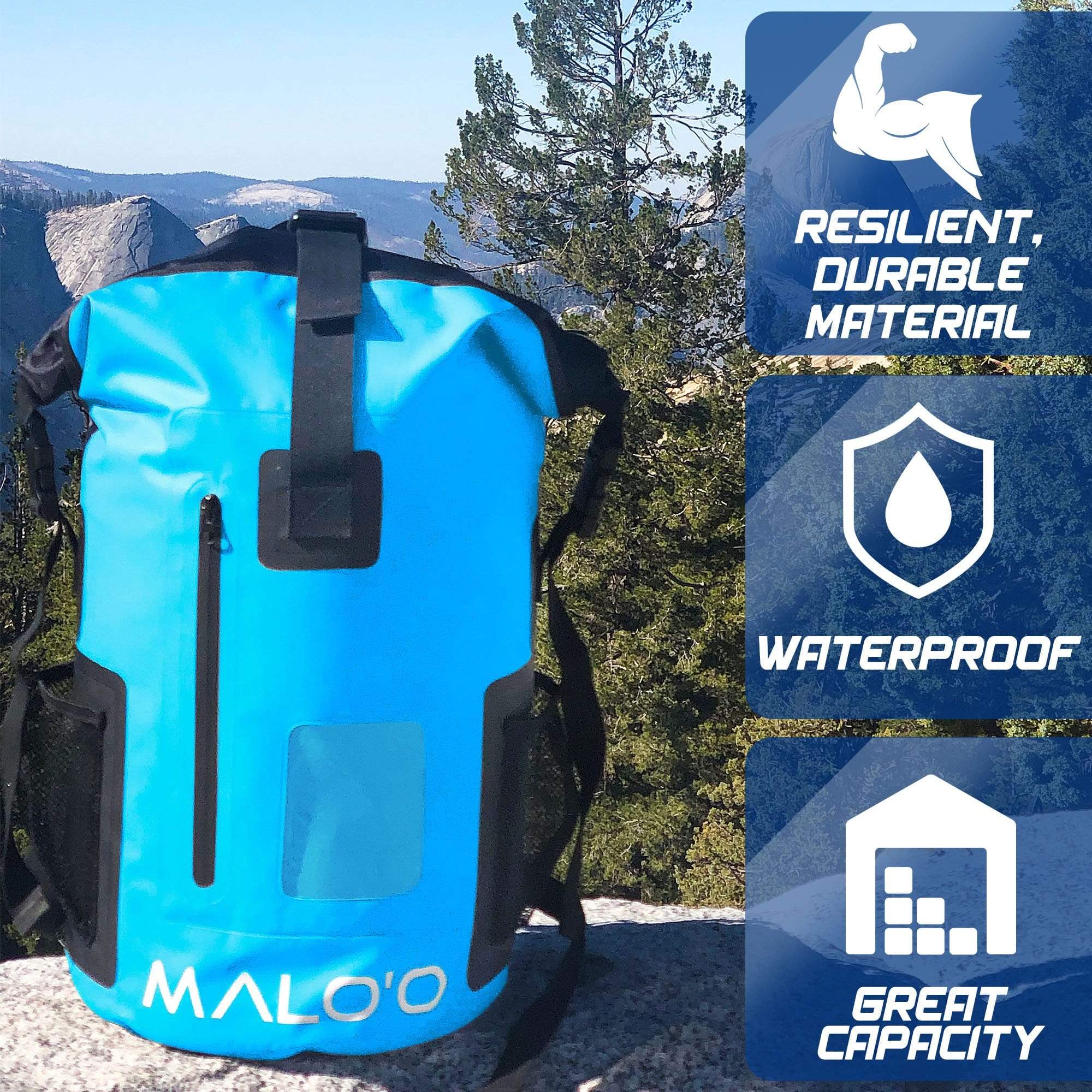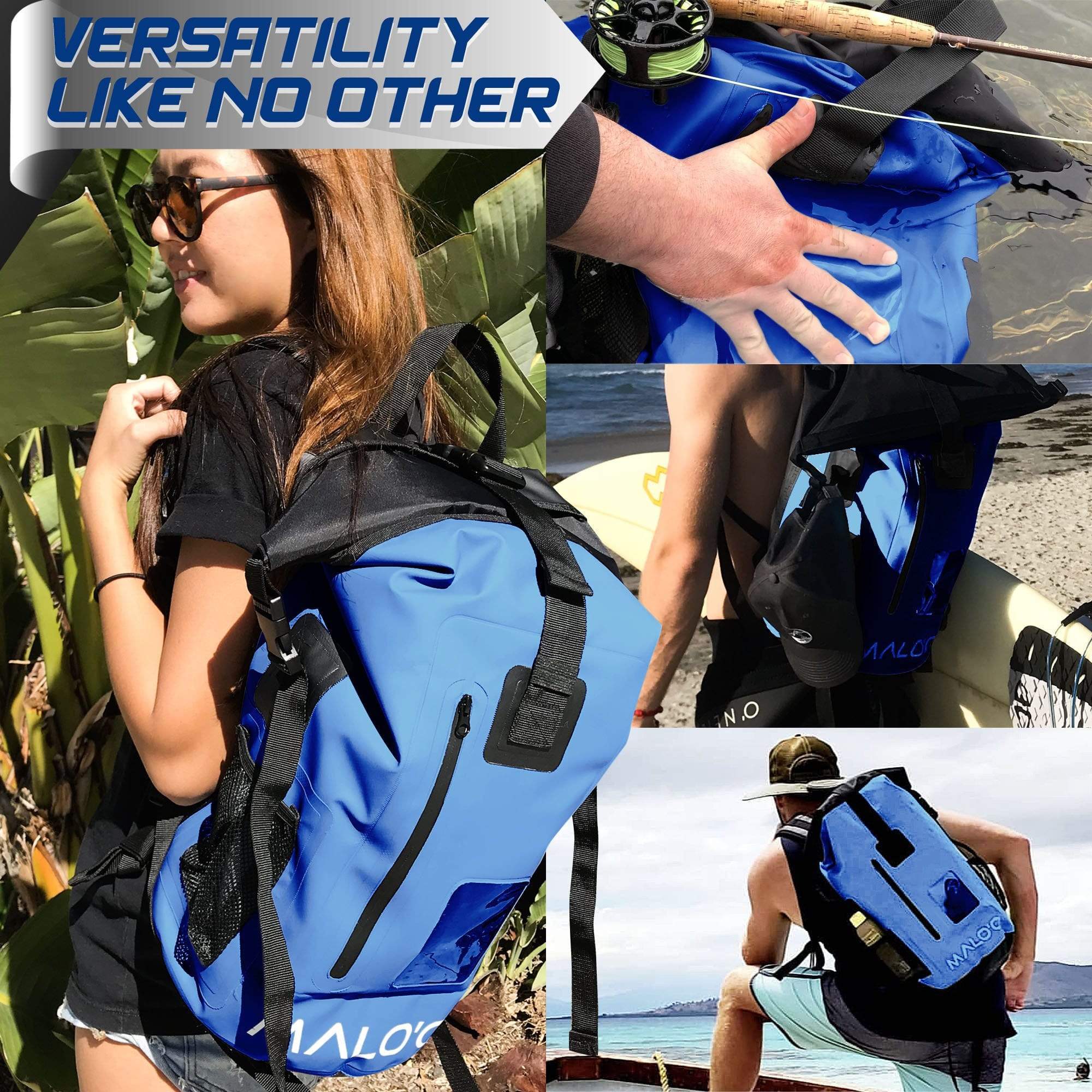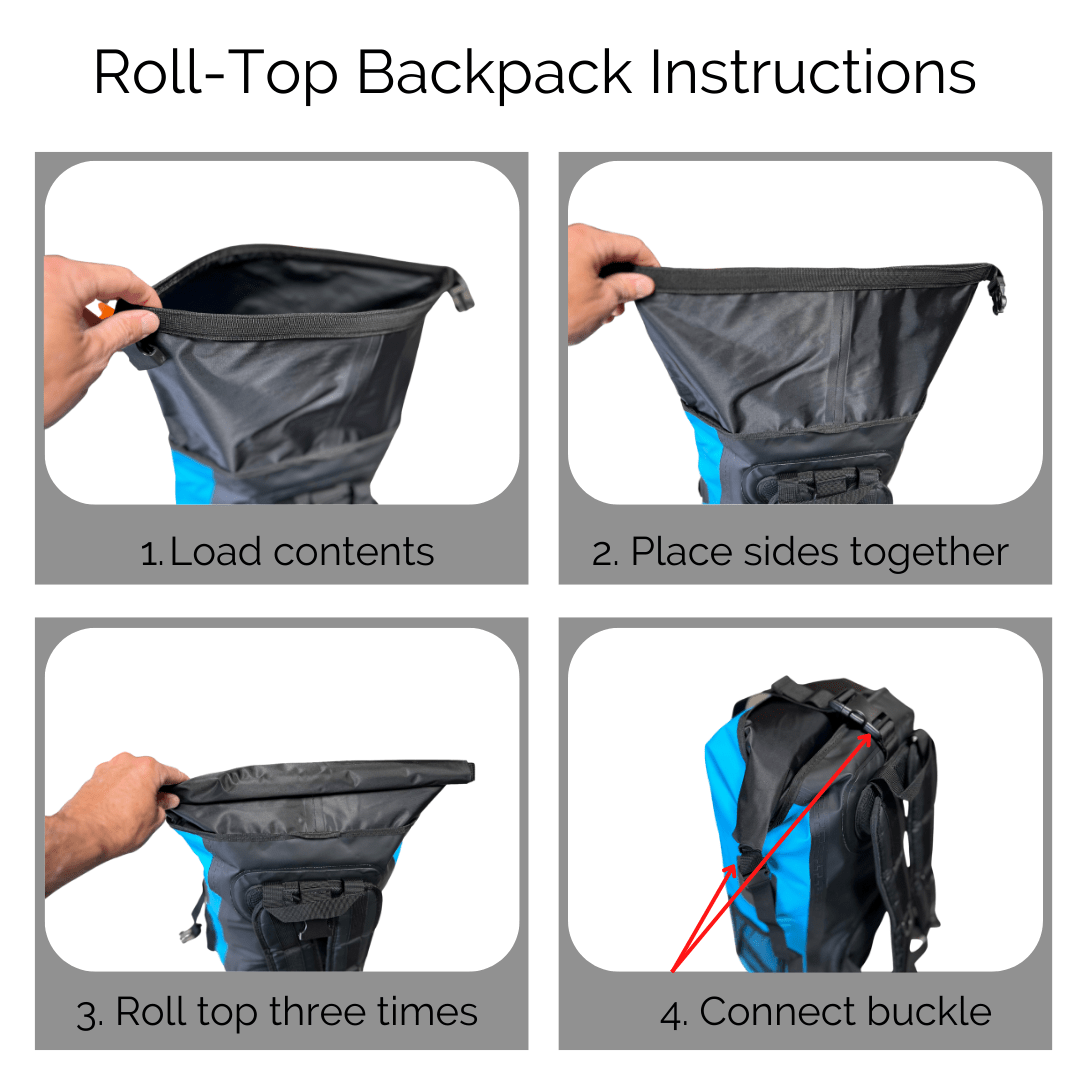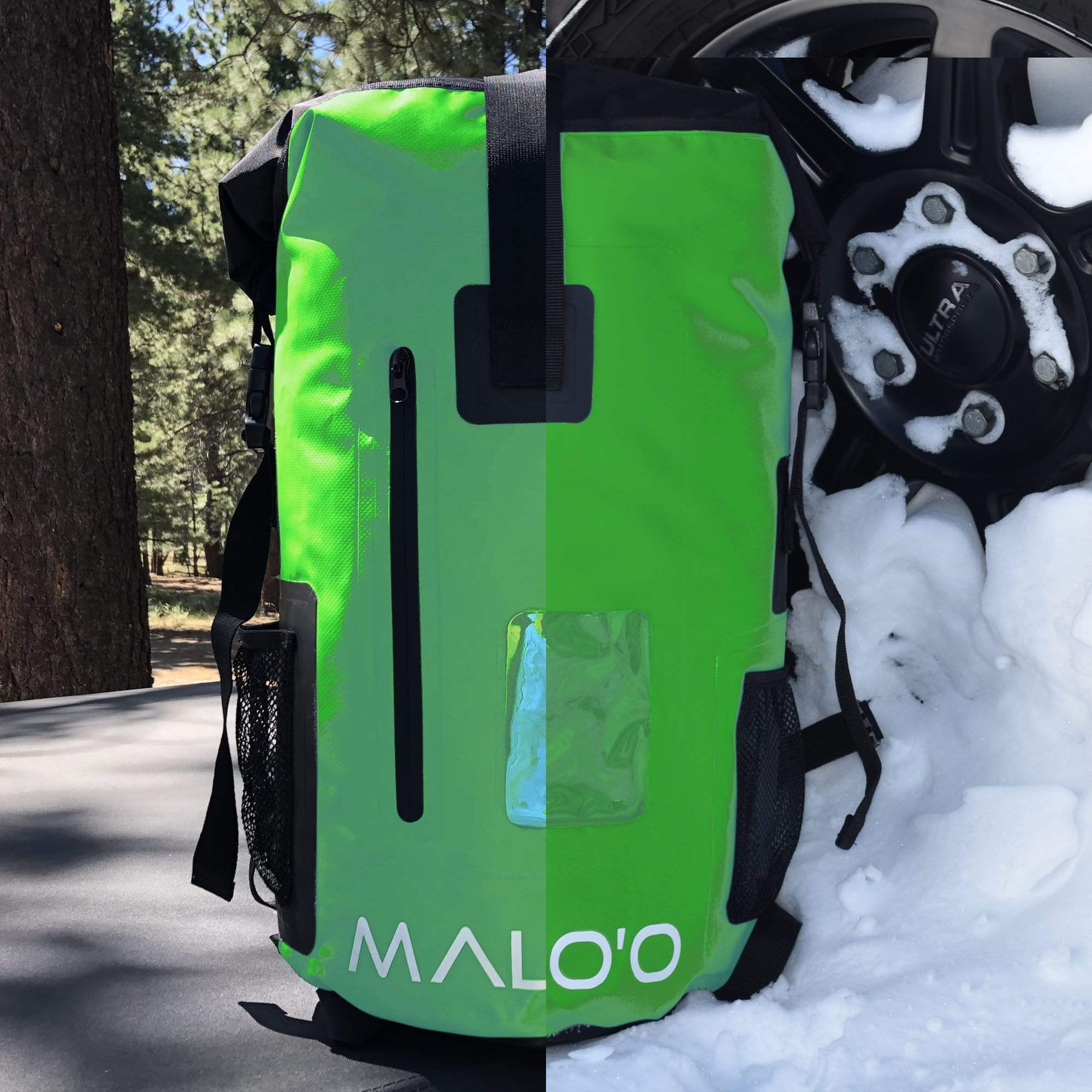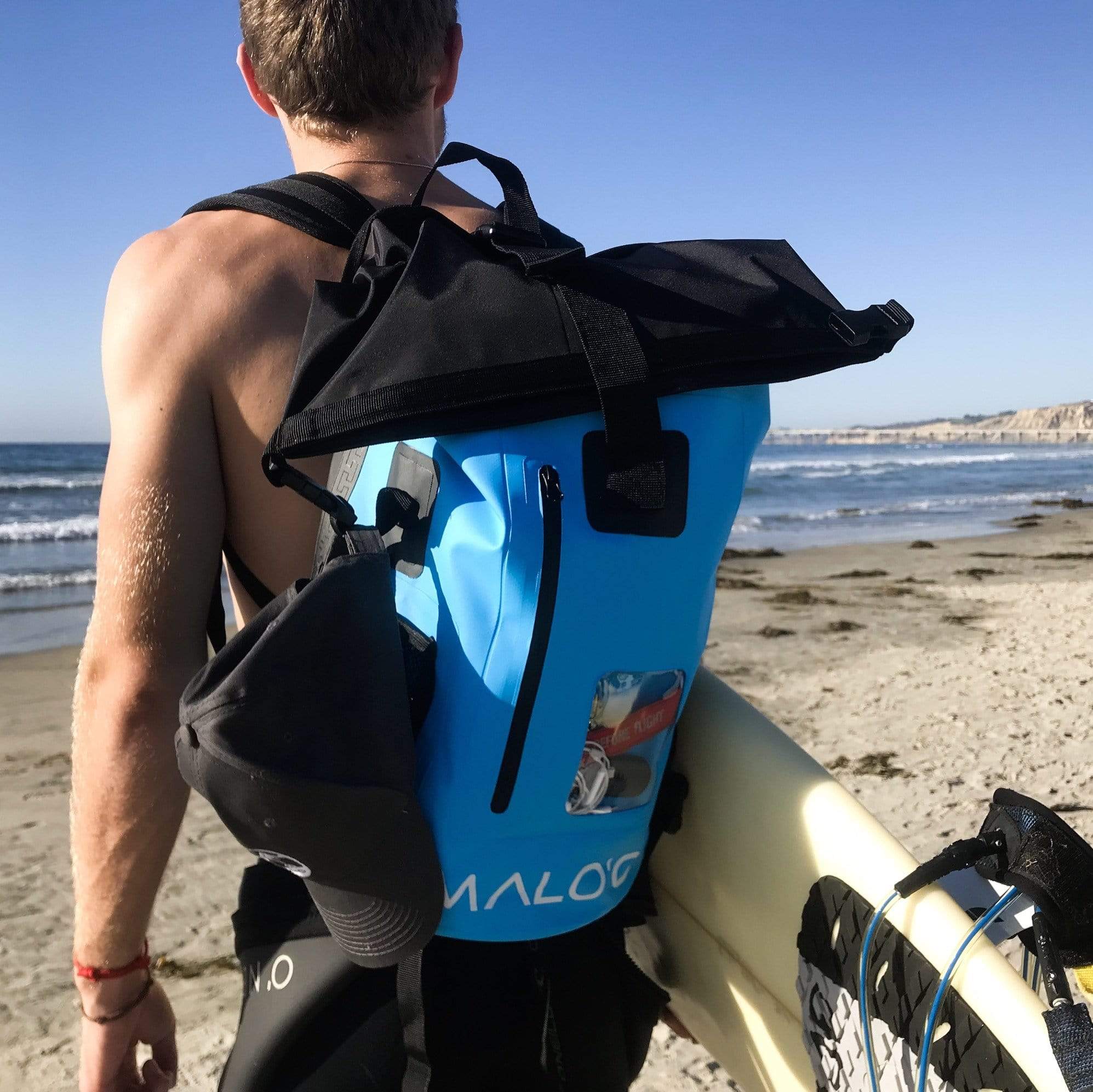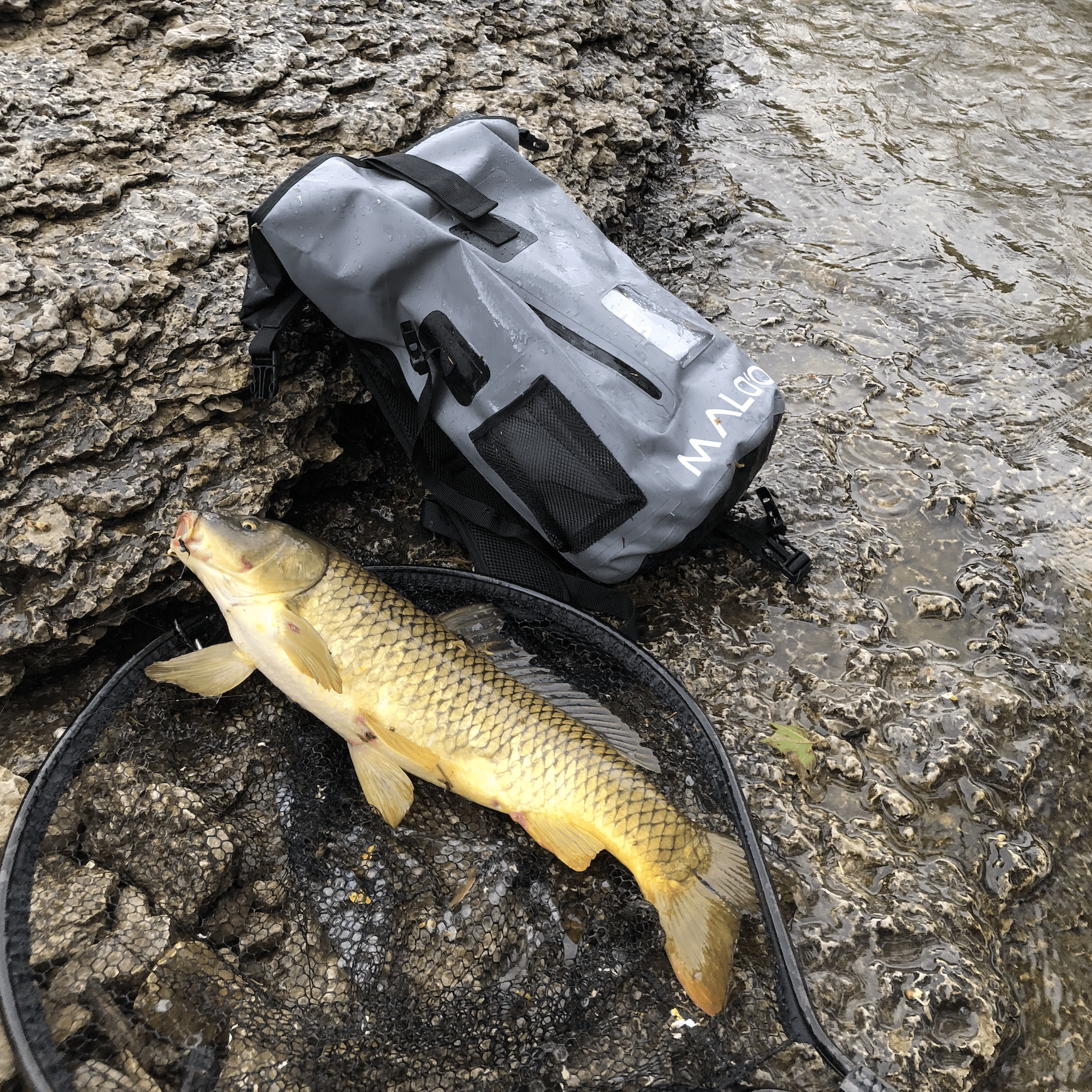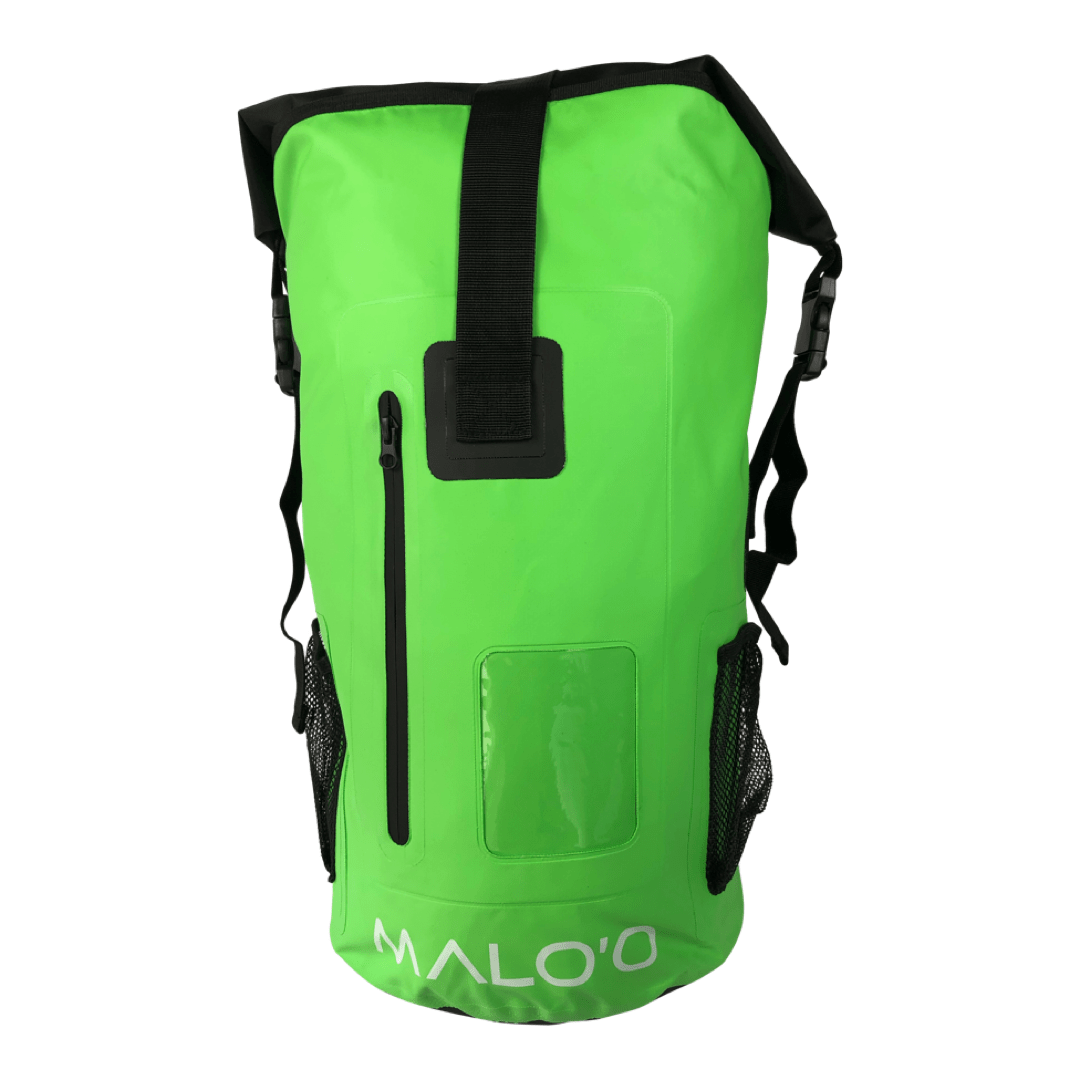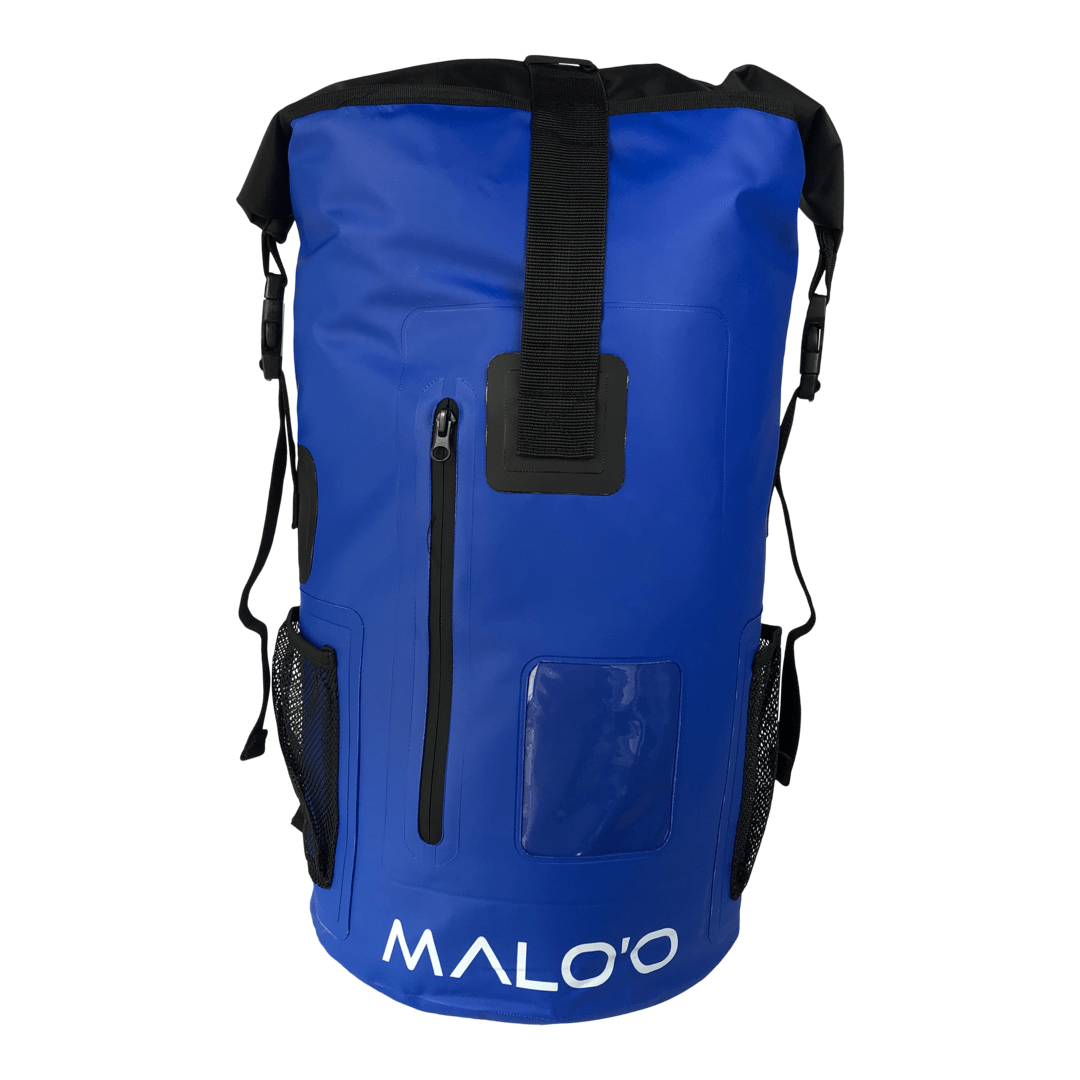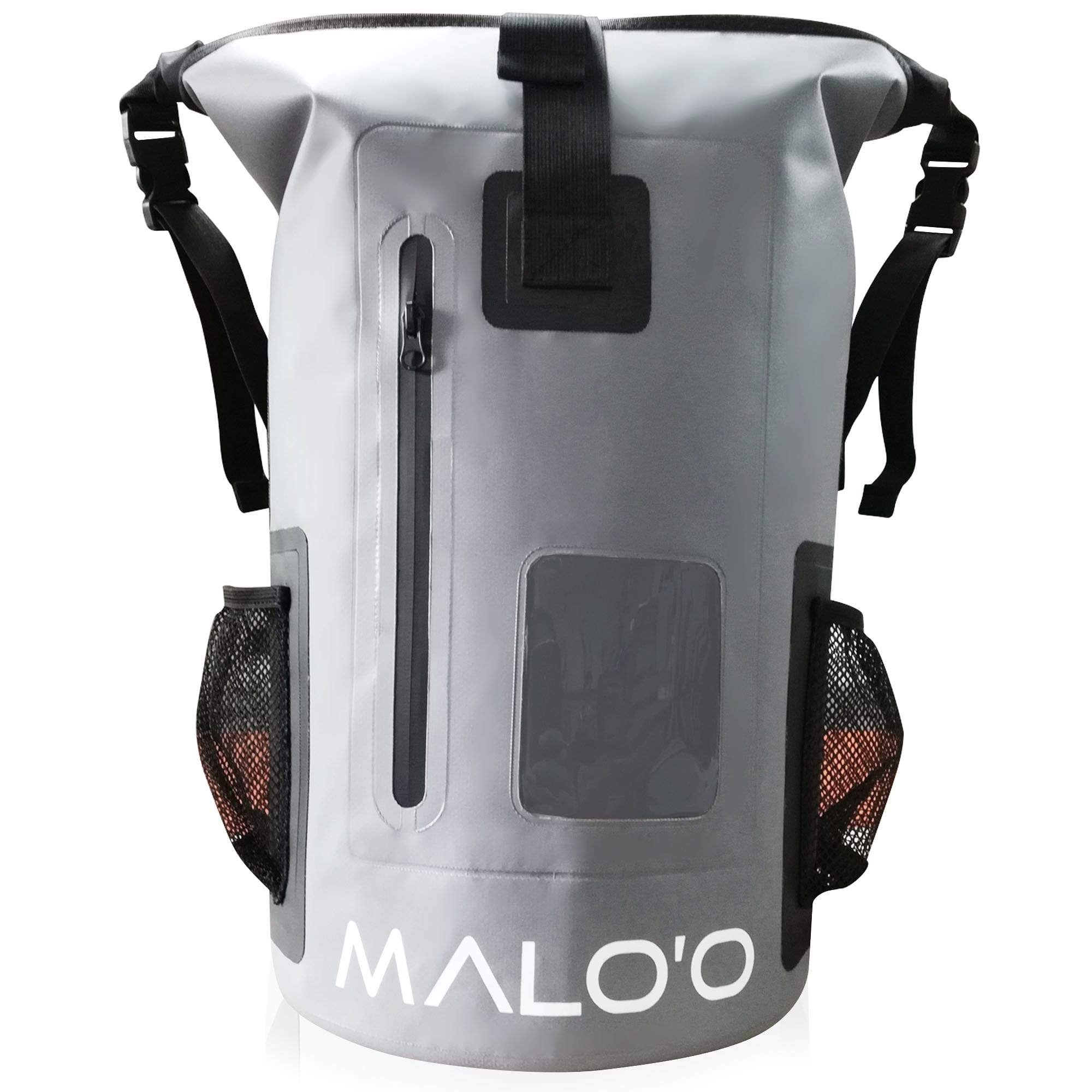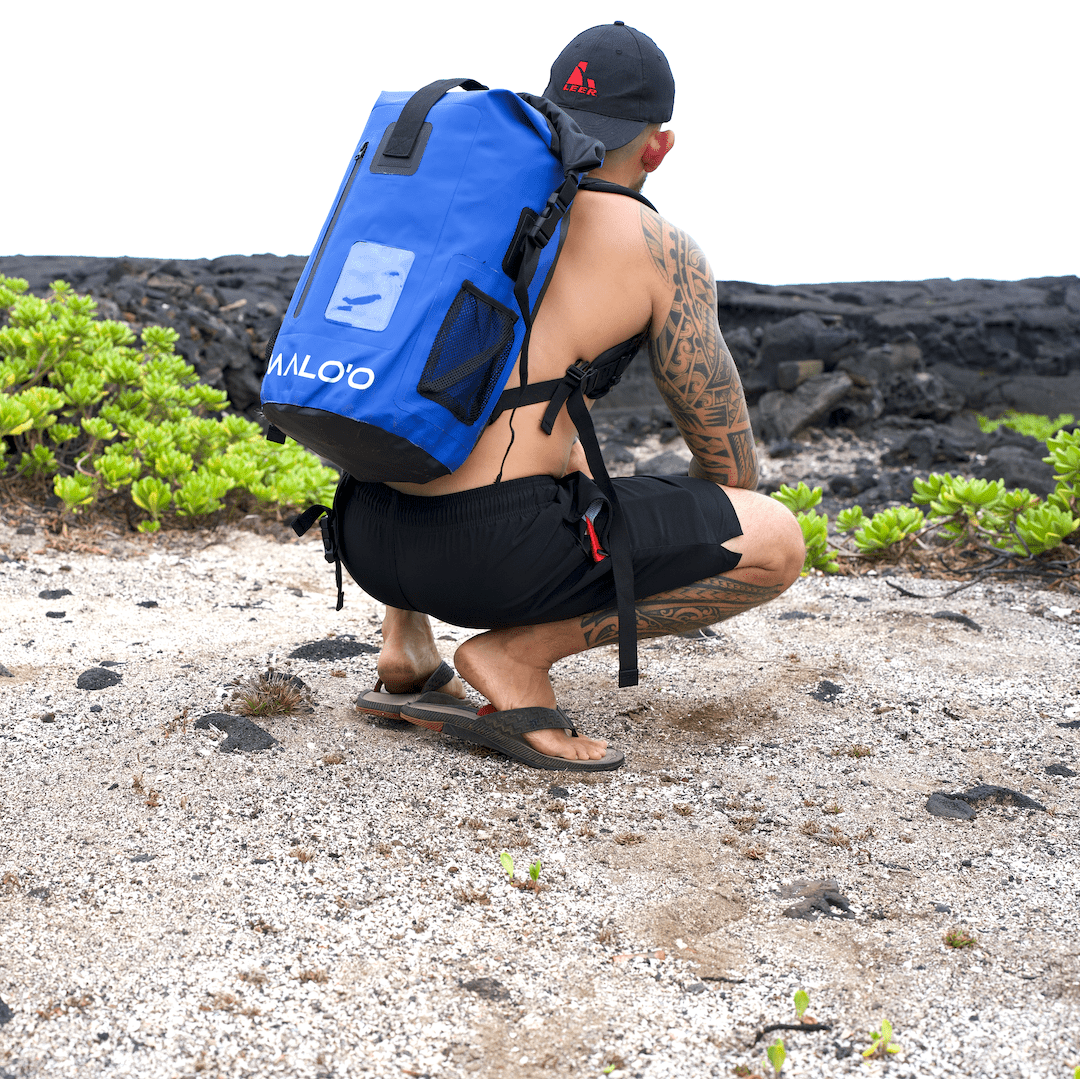 DryPack 30 Liter Waterproof Backpack
DESCRIPTION
KEEP YOUR GEAR DRY & GO ANYWHERE

The Malo'o 30L DryPack Waterproof Backpack is perfect for those who love outdoor adventures, especially water-related activities. With DryCore™ Technology, this backpack ensures that all your gear, snacks, and electronics stay dry. This backpack is lightweight, durable, and stylish with a 30-liter capacity that is perfect for your next outdoor adventure. It includes a large front window pocket for your quick-access items and two external netted side pockets for flasks, flashlights, or easy-to-access tools.

Whether you're camping, at the beach, or fishing, this backpack is designed to keep everything dry. The commercial-grade 500D PVC construction of this backpack makes it extremely durable and capable of withstanding even the most extreme conditions. The Malo'o Waterproof Backpack has thermo-welded seams that ensure the backpack is watertight. It's comfortable to carry on your back and shoulders, so you won't feel weighed down during your adventure.
- 30 Liter (8 Gallon) Capacity, 35L unrolled, 1.9 lbs.
- DryCore™ Technology Shell that is IPX6 Waterproof Rating
- 6" x 4" Netted Side Pockets
- 26" x 16" 500D PVC tarpaulin +Nylon coated PVC (fully open), 1.9 lbs empty weight
- Ergonomically designed with a padded back panel and shoulder straps for comfort
- Reinforced shoulder straps for sports-level ventilation and breathability
- Multiple closure options with front and side buckles, and sternum buckle for additional stability and support
- Roll-Top bags float and are not submersible


- After placing items inside, roll the top into itself 3 times
- Attach buckles to the side straps
- Attach top over buckle
Great bag but one thing keeping from a full 5 stars..
I myself tried it, hanging heavy drysuits to dry. Wetsuits are just a little to lightweight. I then took the rack to another shop who really put it to the test by not only hanging suits, but other stuff as well that are heavier, and they were surprised by it's strength.
So, as far as we are concerned, you have a great product. Congratulations.
Surprising how much you can fit in this thing
So I purchased 2 of these bags for my kids for Christmas this. One used on her trip to Belize and the other uses it for carrying his stuff needed for after his hockey games. Both love the the bags with the one exception of the outside pockets. They are so tight that they have a tough time putting their water bottles in them if they can get them in at all. Other than that, they both love the bags and are using them almost on a daily basis.
Awesome Quality!
This backpack was able to store 4 of my foldable camping chairs and 4 hammocks with no problem. Now when I am headed to the beach with friends and family I don't have a ton of chair bags flopping around in the bed, its all stored in one waterproof backpack. It's comfortable on the shoulders for the longer hikes and catches the eye so theres not mistaking it. Highly recommend this backpack
Top Quality
It seems to be of durable material and quality construction. I am so glad to have it. Its so perfect because it goes to my lifestyle as it protects stuffs that I carry it with me, and especially when I run two miles daily as part of my exercise routine, and during rainy days.
Looks good but haven't used
I've purchased several and find them to be the best backpacks ever. Stylish and perfectly functional they make such a difference hiking and when on the water.