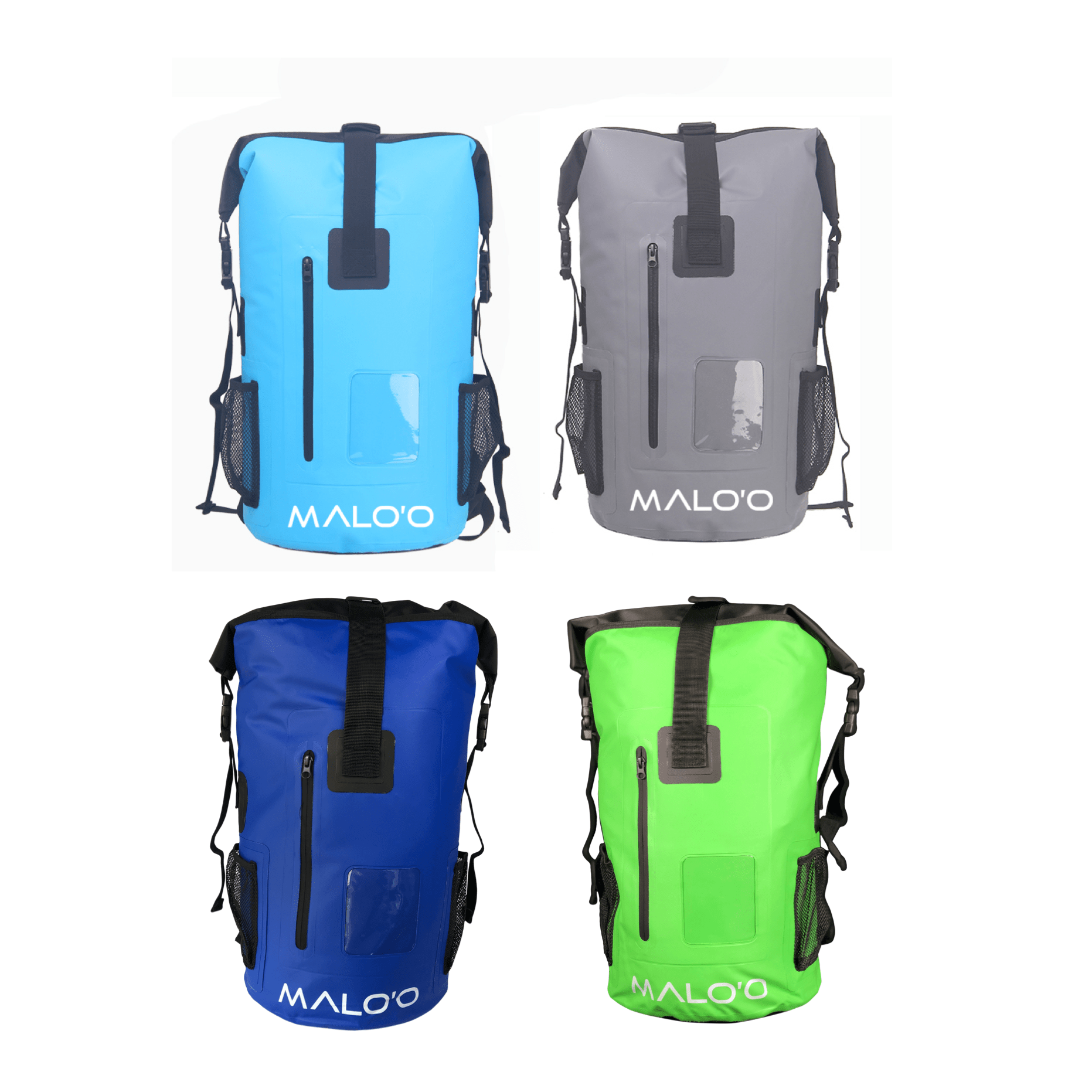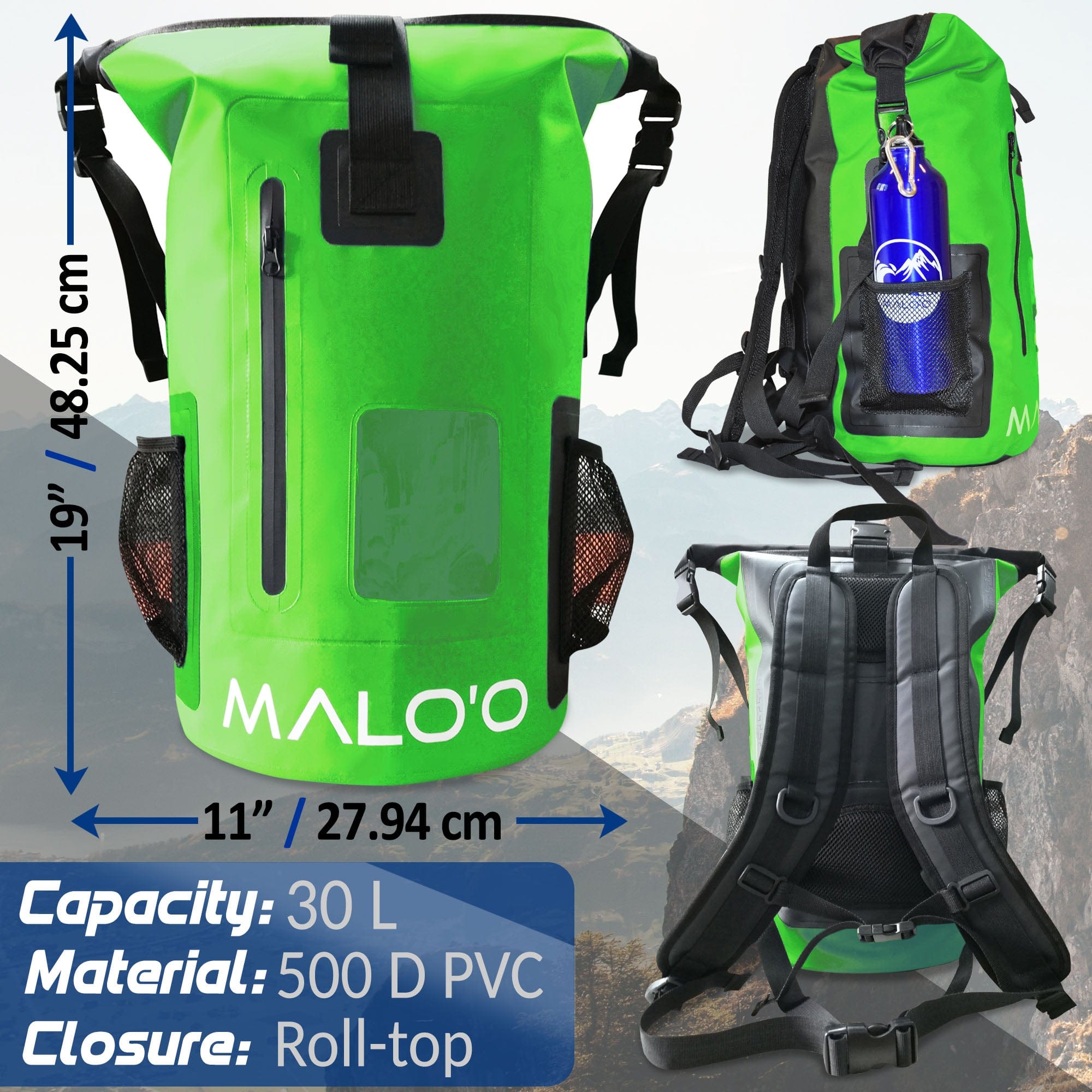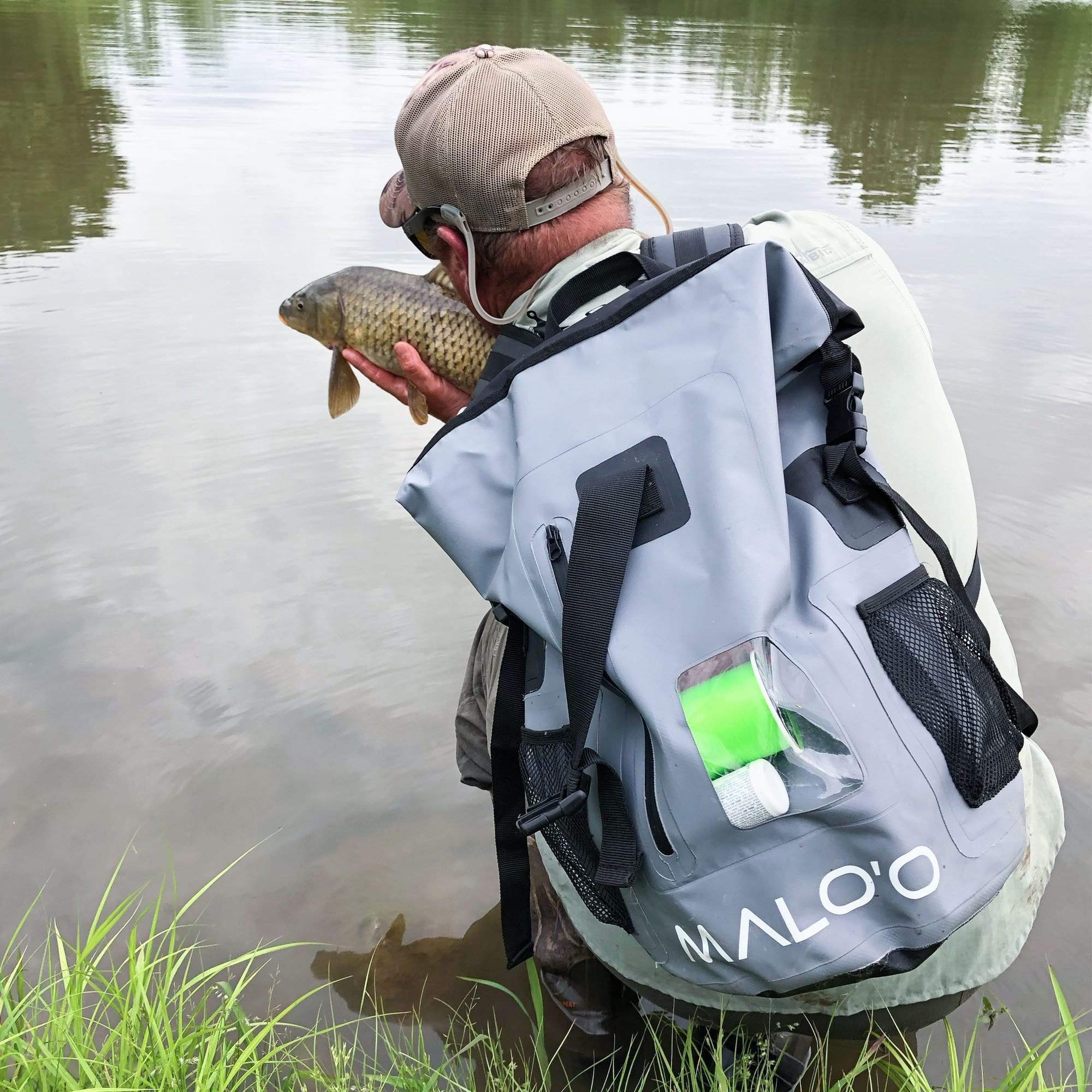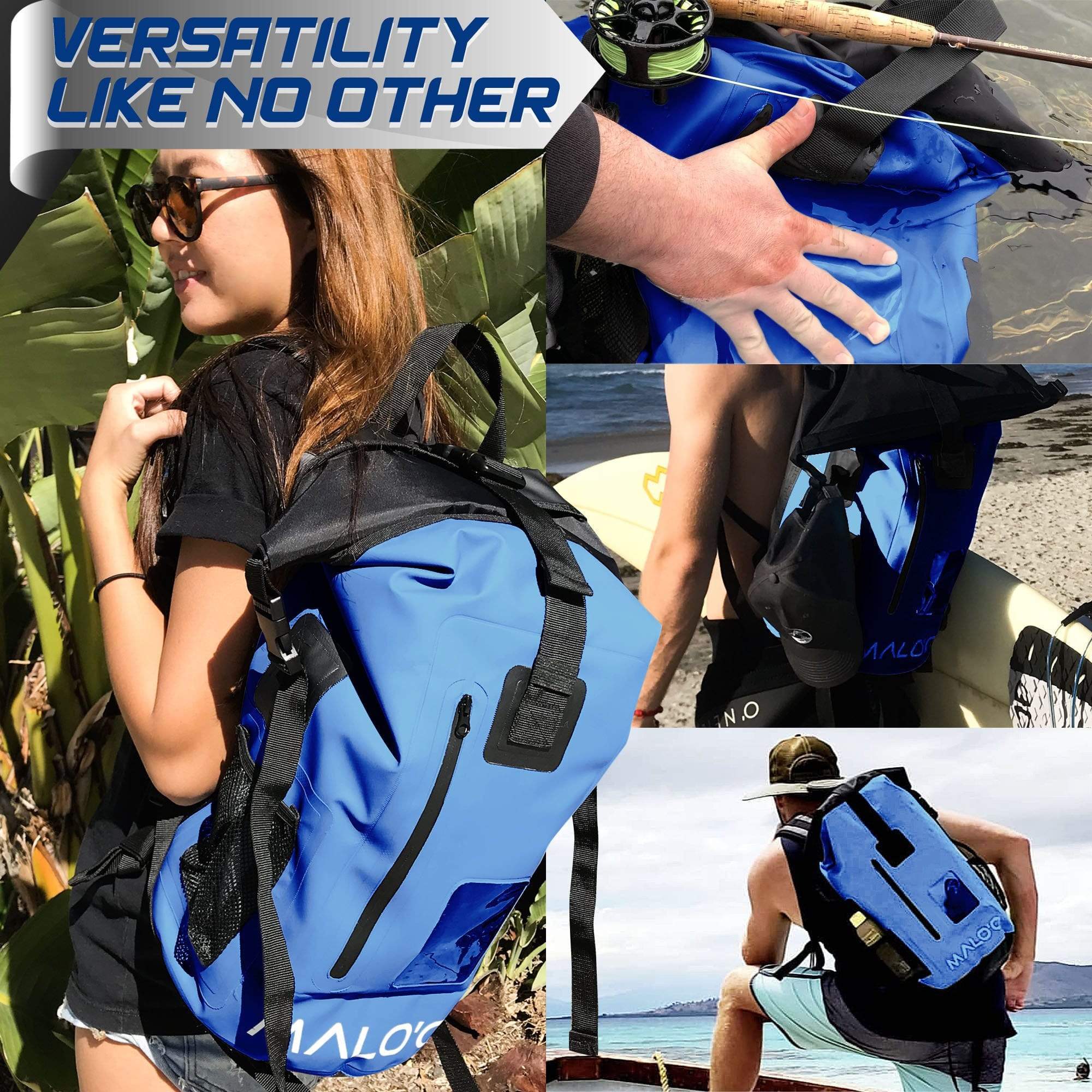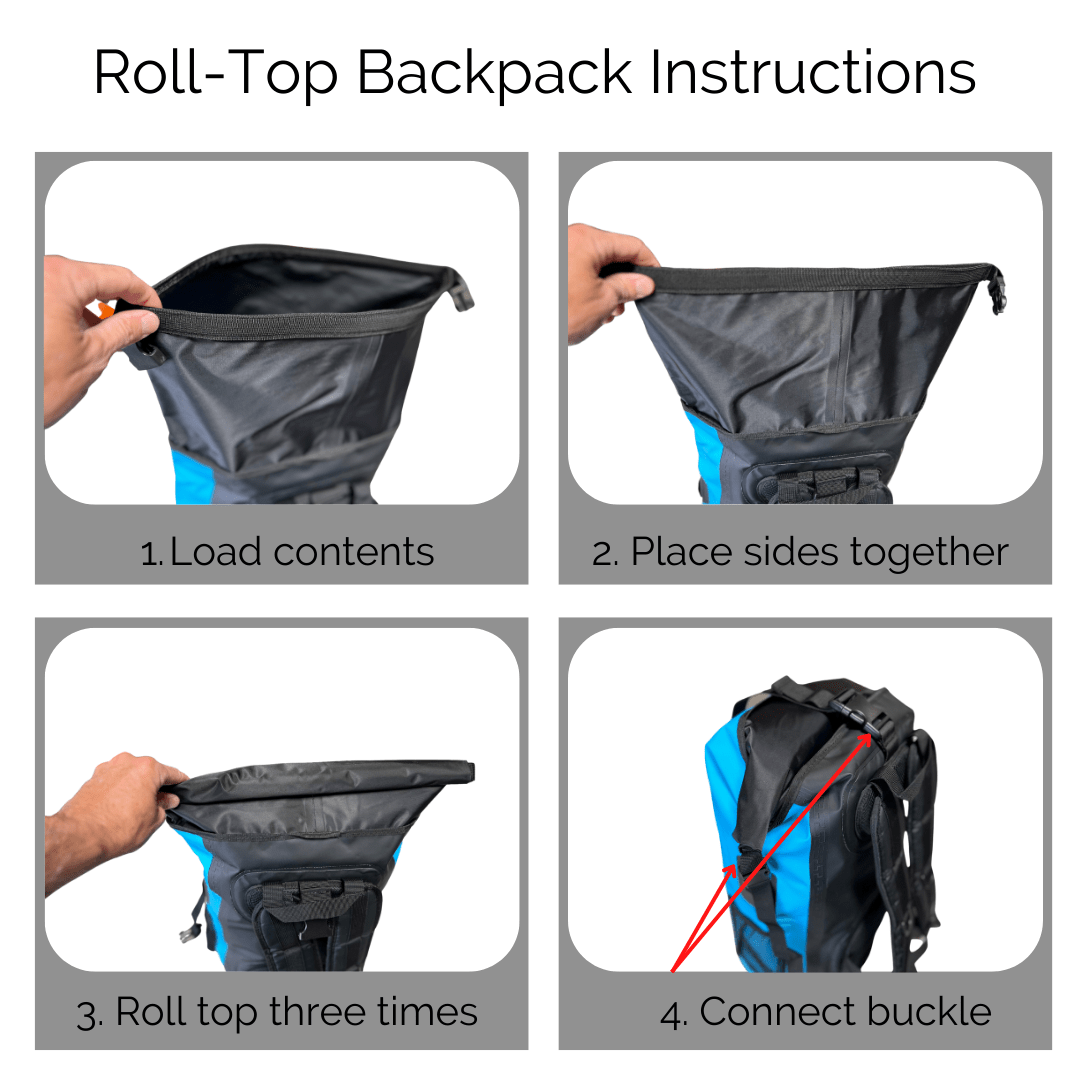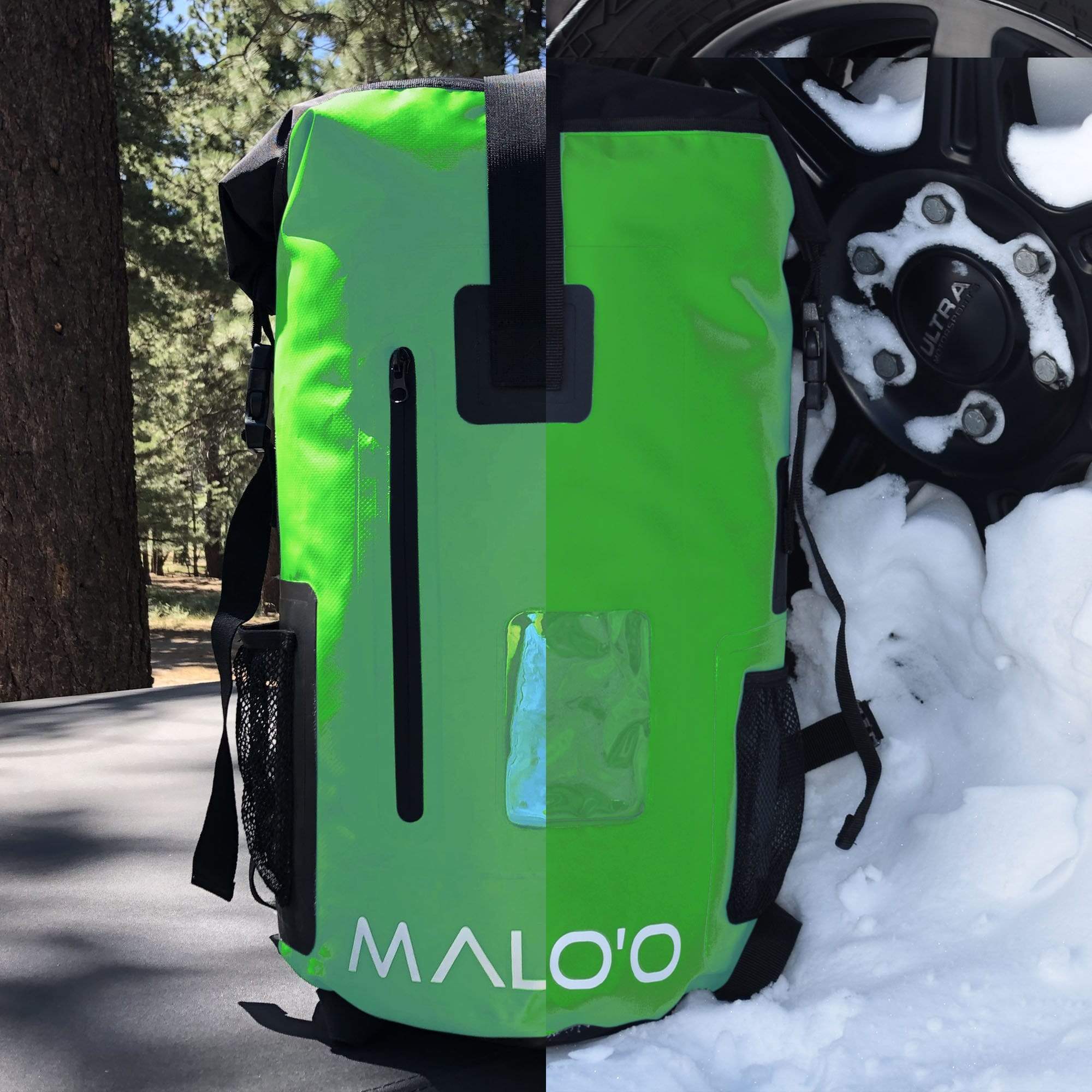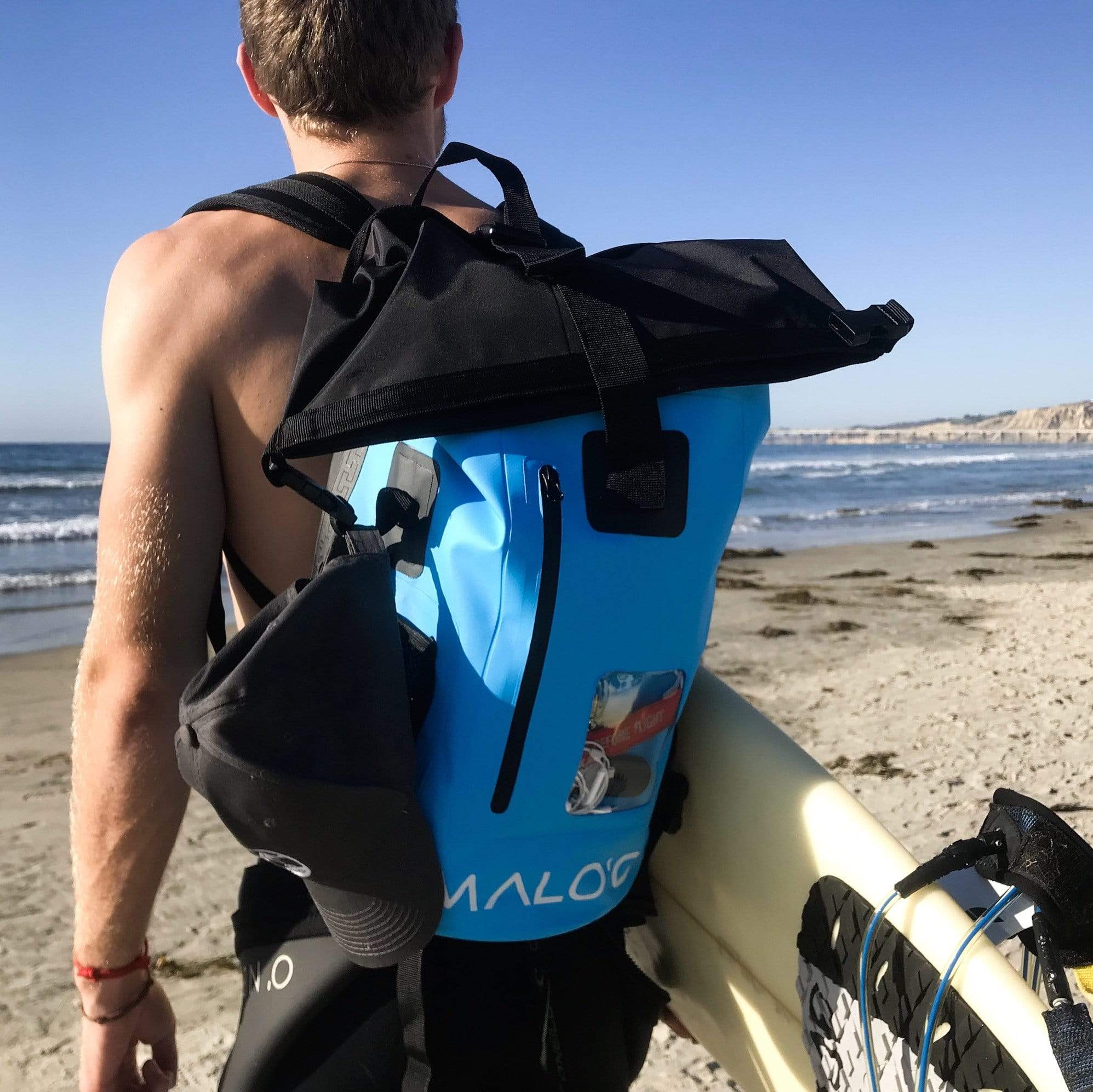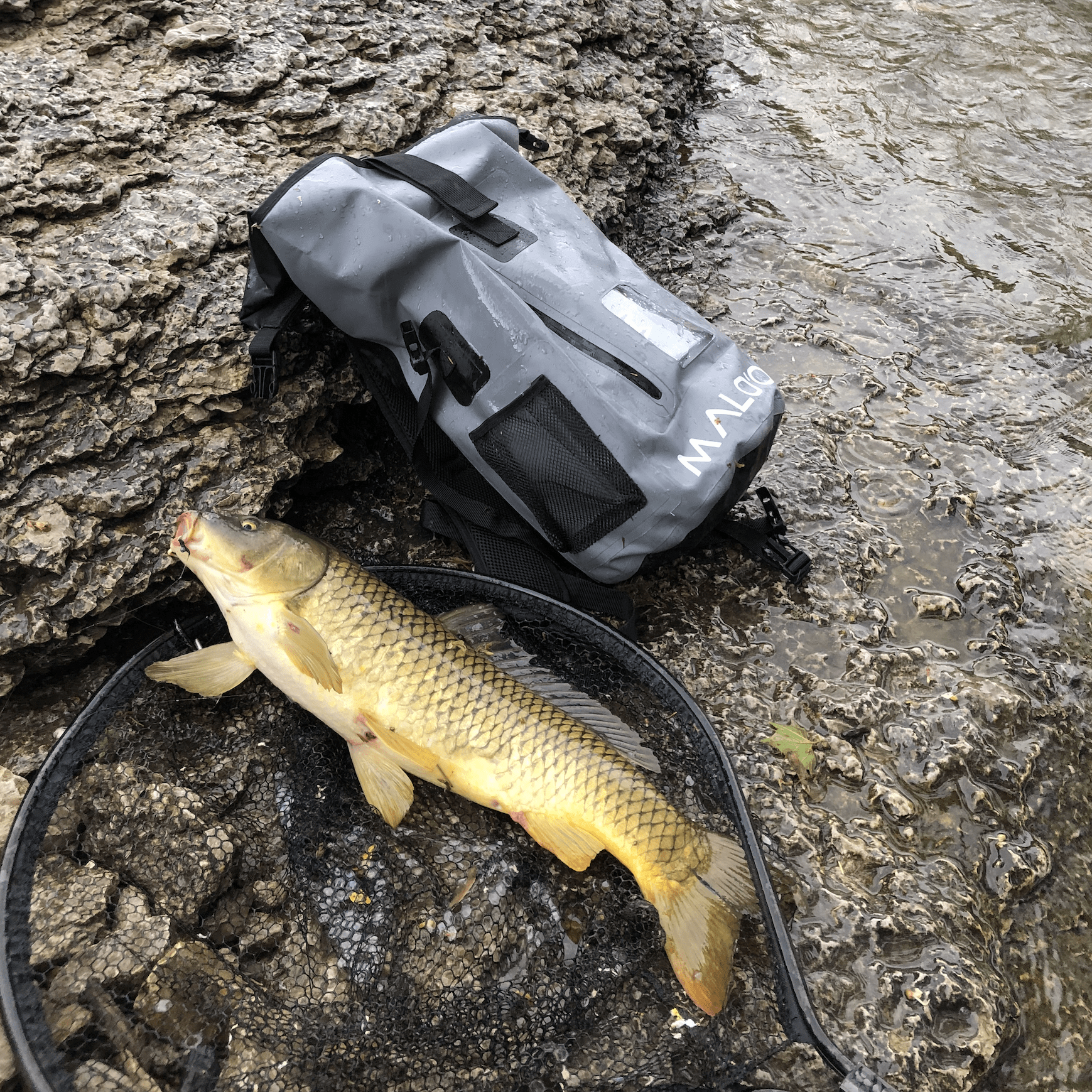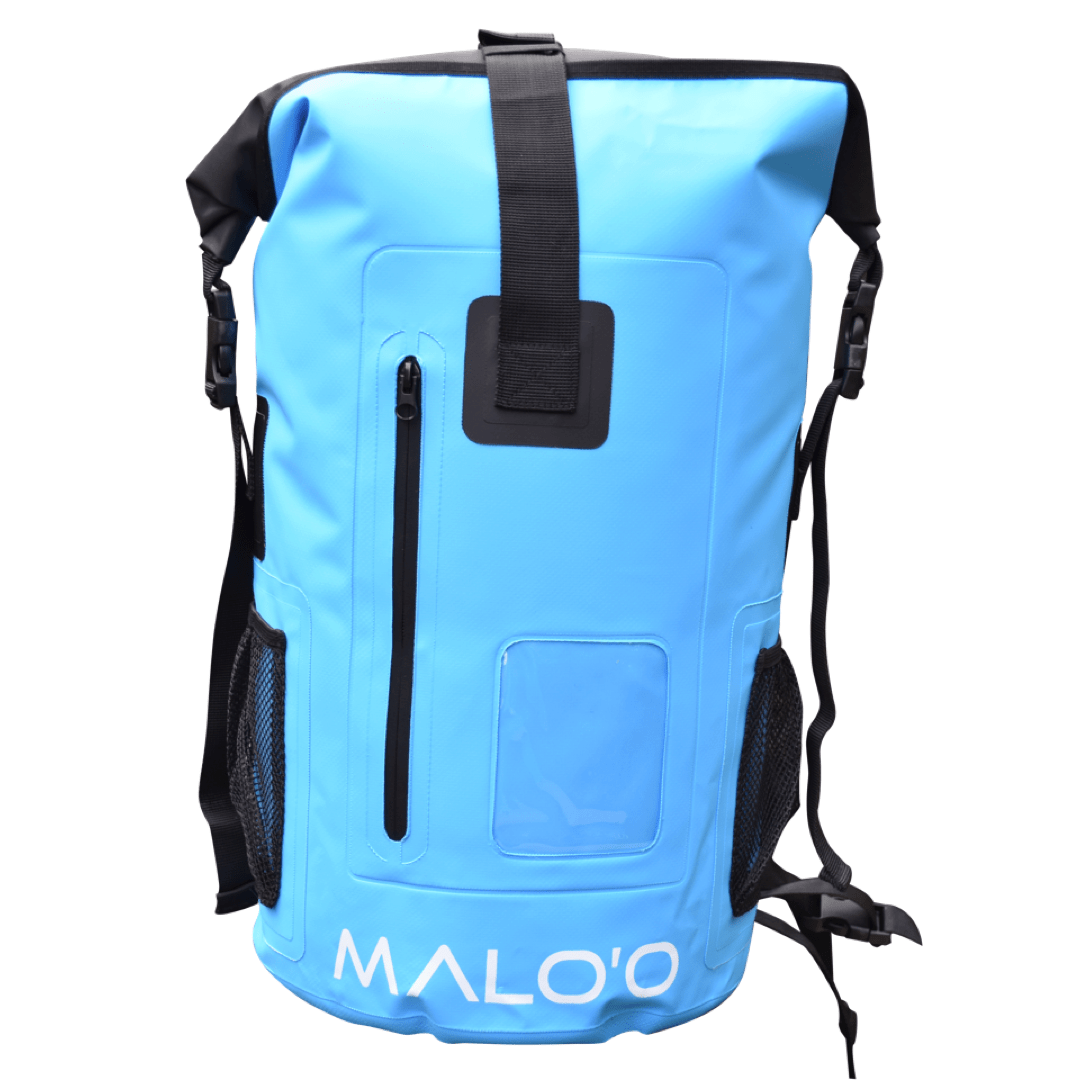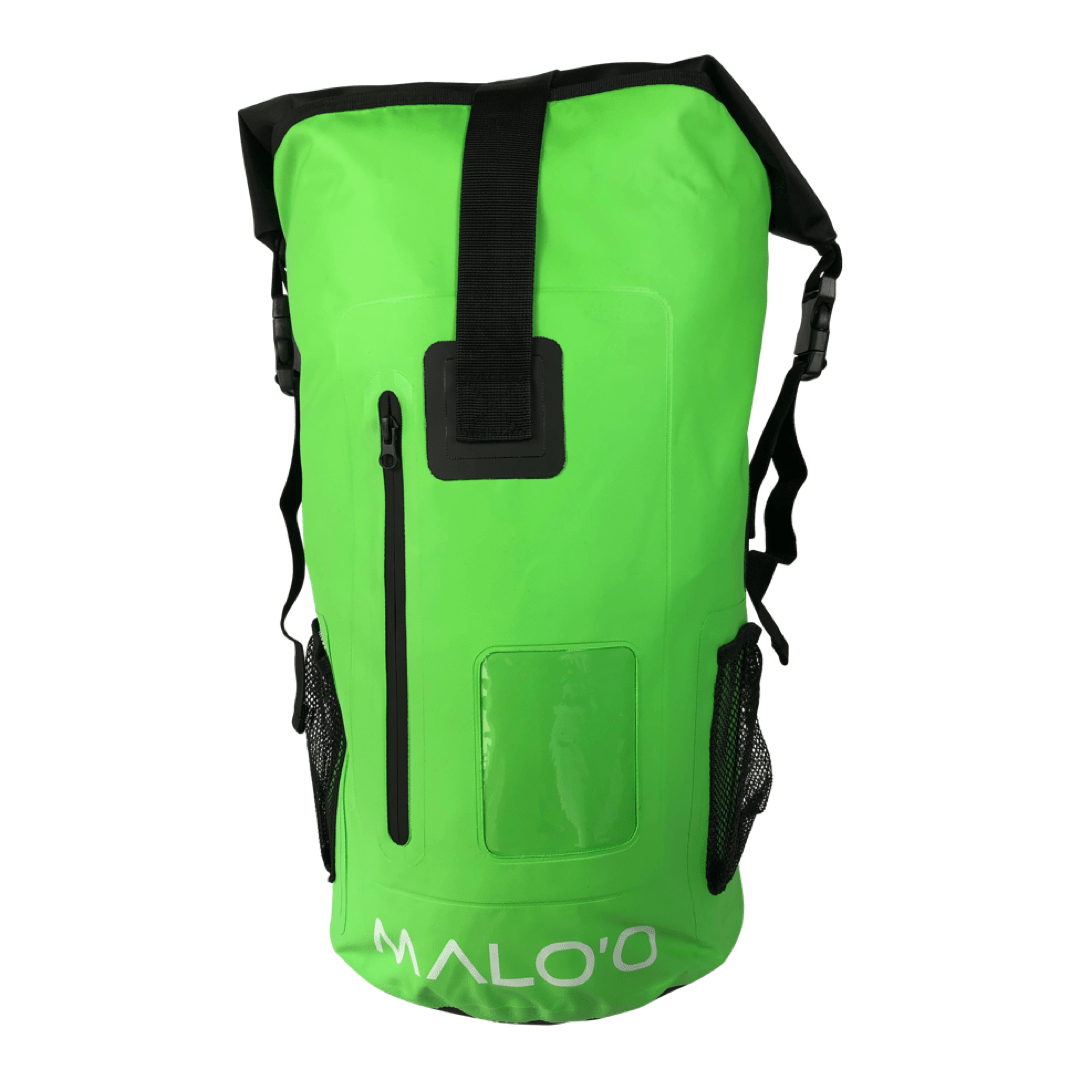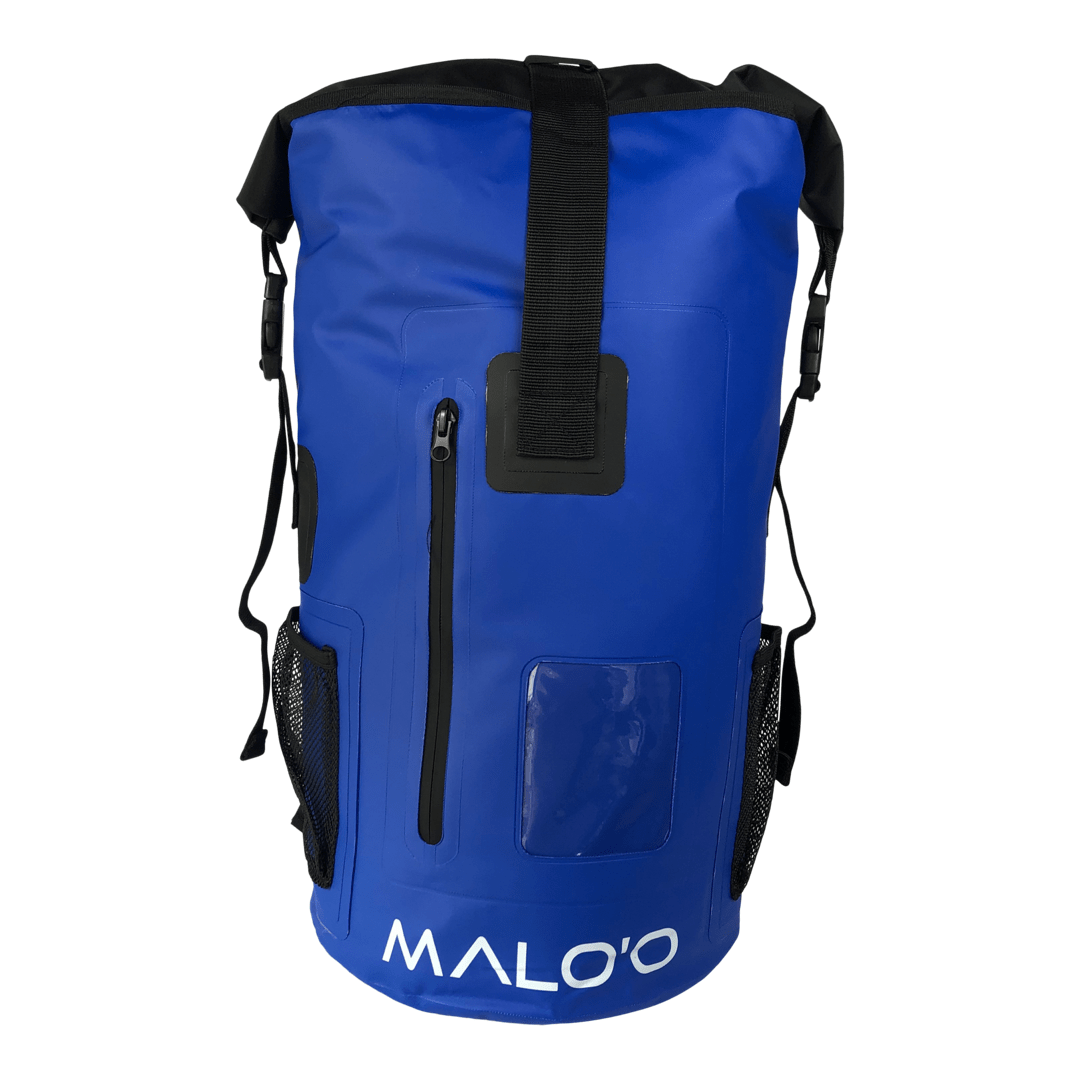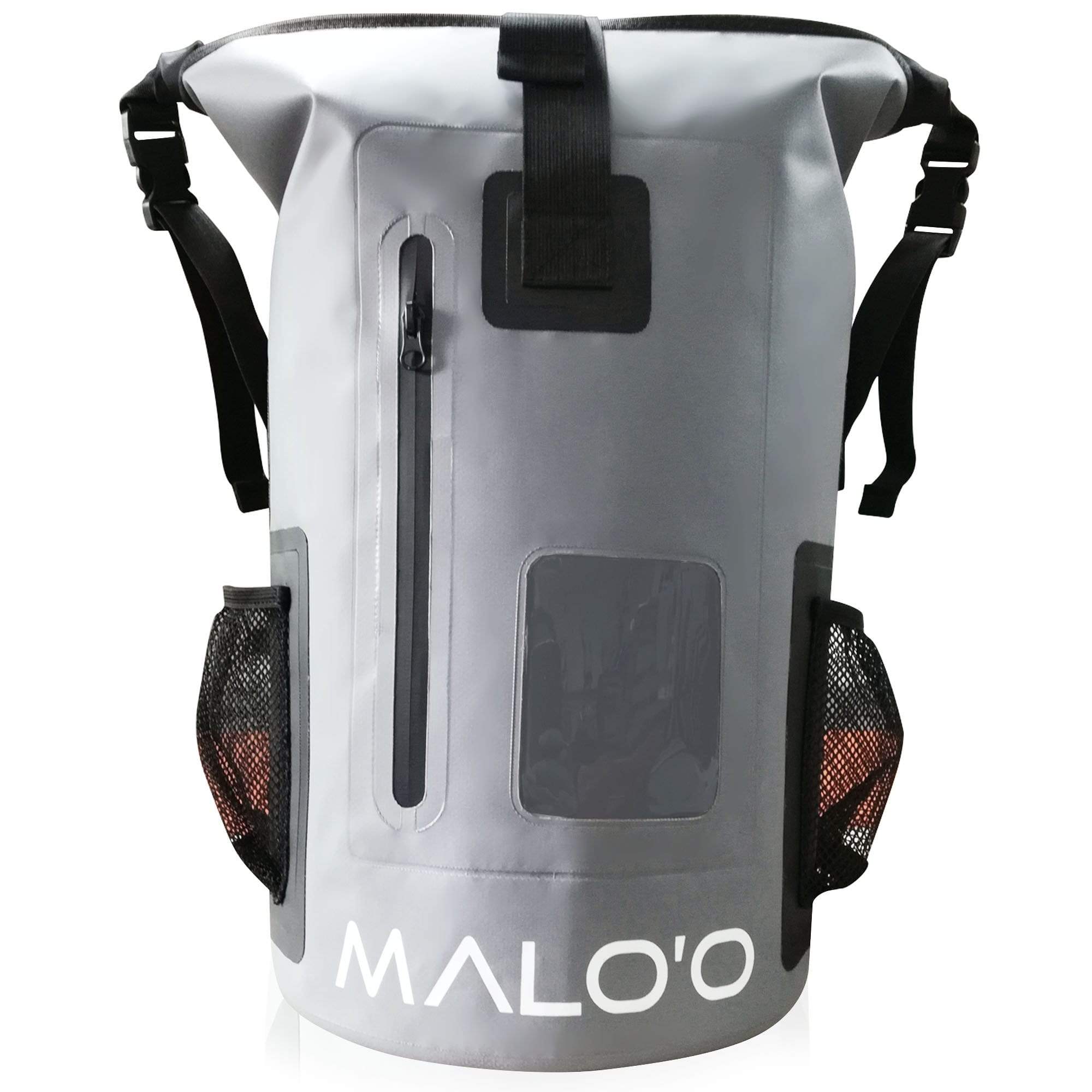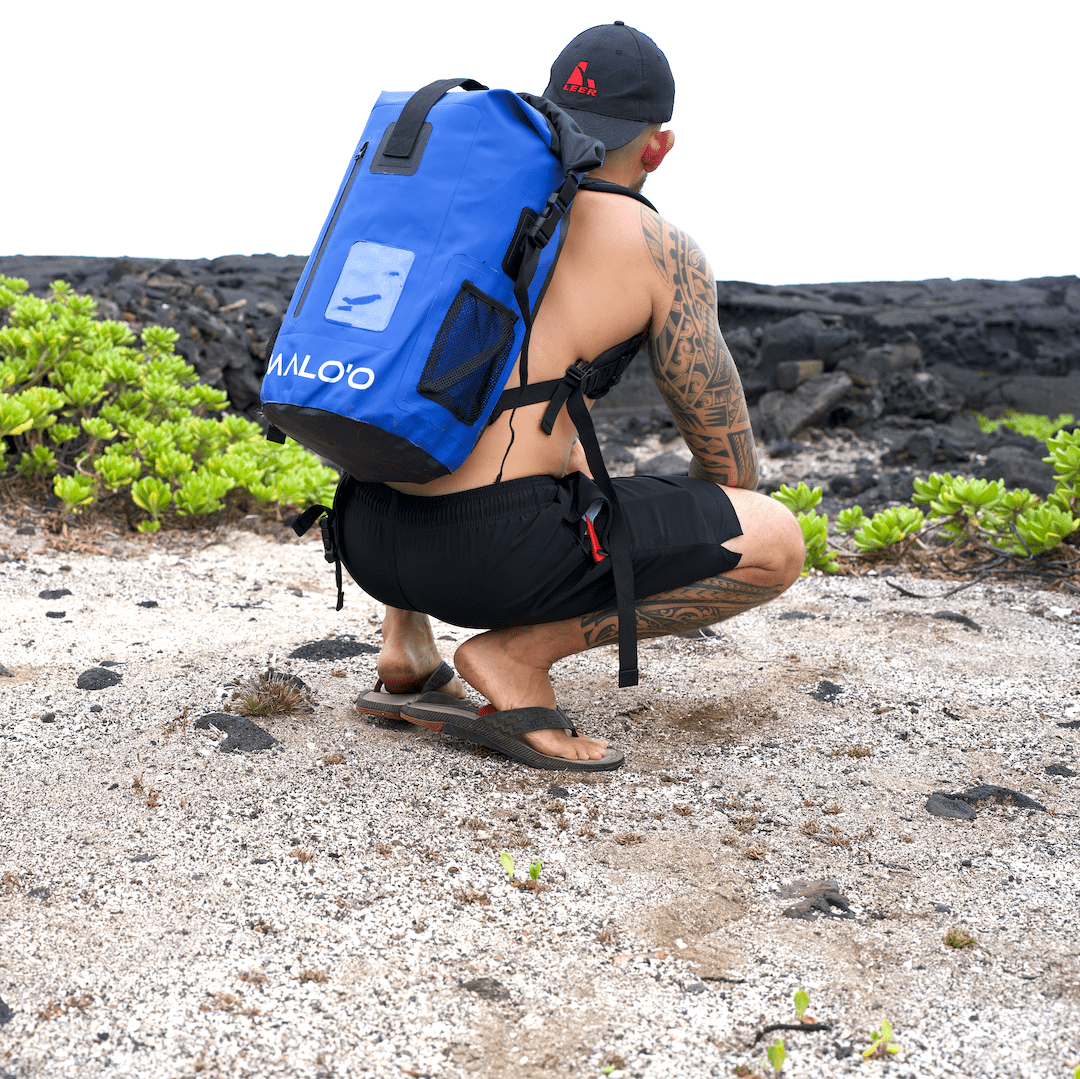 Malo'o DryPack Waterproof Backpack - 30 Liters
DESCRIPTION
KEEP YOUR GEAR DRY & GO ANYWHERE

The Malo'o 30L DryPack Waterproof Backpack is perfect for those who love outdoor adventures, especially water-related activities. With DryCore™ Technology, this backpack ensures that all your gear, snacks, and electronics stay dry. This backpack is lightweight, durable, and stylish with a 30-liter capacity that is perfect for your next outdoor adventure. It includes a large front window pocket for your quick-access items and two external netted side pockets for flasks, flashlights, or easy-to-access tools.

Whether you're camping, at the beach, or fishing, this backpack is designed to keep everything dry. The commercial-grade 500D PVC construction of this backpack makes it extremely durable and capable of withstanding even the most extreme conditions. The Malo'o Waterproof Backpack has thermo-welded seams that ensure the backpack is watertight. It's comfortable to carry on your back and shoulders, so you won't feel weighed down during your adventure.
- 30 Liter (8 Gallon) Capacity, 35L unrolled, 1.9 lbs.
- DryCore™ Technology Shell that is IPX6 Waterproof Rating
- 6" x 4" Netted Side Pockets
- 26" x 16" 500D PVC tarpaulin +Nylon coated PVC (fully open), 1.9 lbs empty weight
- Ergonomically designed with a padded back panel and shoulder straps for comfort
- Reinforced shoulder straps for sports-level ventilation and breathability
- Multiple closure options with front and side buckles, and sternum buckle for additional stability and support
- Roll-Top bags float and are not submersible


- After placing items inside, roll the top into itself 3 times
- Attach buckles to the side straps
- Attach top over buckle
Fishing Gear
The Malo'o WetHoodie™ prevents frozen arms and soaked sleeves! Its just one of the many tools we have to enhance your fishing experience.