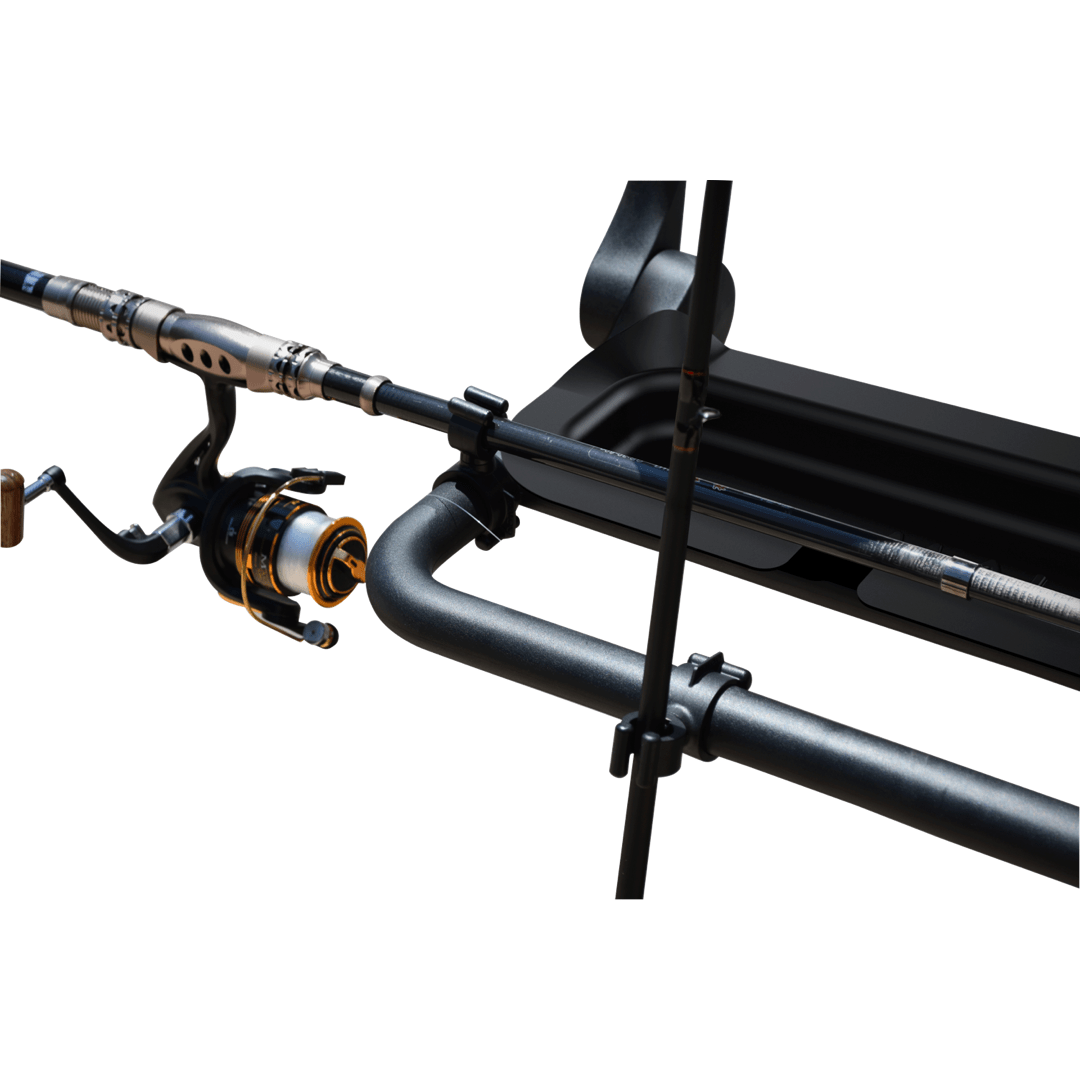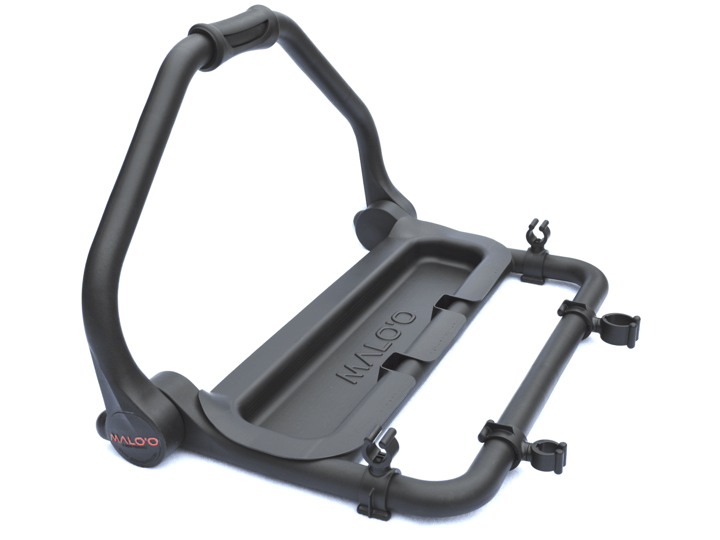 Malo'o DryRack Fishing Rod Holder
DESCRIPTION
NO MORE FALLING RODS! A PLACE FOR EVERYTHING
The Malo'o DryRack Fishing Rod Holder & Gun Rack is a versatile and convenient accessory for hunting and fishing. It's easy to use - just attach it to the side view mirror of your vehicle and use our new patented rack clips to secure your fishing poles or hunting guns.

With two different-sized clips and an included tray, the Fishing Rod Holder & Gun Rack can hold fly fishing gear, fishing accessories, hunting guns, and more. You can use the clips to hold fishing rods upright while you tie lines, flies, and hooks. For hunting, you can store an unloaded gun vertically so it won't fall over while you're getting ready. The tray provides space to hold lures, sinkers, hooks, bobbers, flies, shells, safety glasses, earplugs, and more.

This fishing accessory is a perfect addition to anyone's fly fishing gear and a convenient hunting accessory that's like an extra set of hands. Don't struggle to hold your gear while setting up anymore - use the Malo'o DryRack Fishing Rod Holder & Gun Rack to keep everything organized and secure.


- Malo'o Fishing Rod Holder & Gun Rack includes: (1) rack, (2) rack clips for rods, (2) large rack clips for larger rods or guns, and (1) tray
- 20 lb. holding capacity
- 21.1" l x 11.95" h x 3" w (closed)
- 21.1" x 11.95" x 11.95" (open)
- Weighs 2.7 lb
- 2-rod rack bars
- Durable, waterproof materials
- The rack conveniently folds flat for easy storage
- Protective rubber padding on the back so it won't scratch
- Open the DryRack and slide it over the vehicle's side-view mirror
- Place the tray between the back bar and the middle bar
- There are 4 clips, and all have big openings to clamp onto the bars. On the clip's other sides are 2 small openings and 2 large openings for different size rods
- Push the large opening of the clip over the bar to attach
- Clips can be put anywhere on drying bars
- To remove a clip, rotate it downwards and pull it toward the ground
- Rods can be held vertically with clips or placed horizontally across the rack for set-up
Fishing Gear
The Malo'o WetHoodie™ prevents frozen arms and soaked sleeves! Its just one of the many tools we have to enhance your fishing experience.