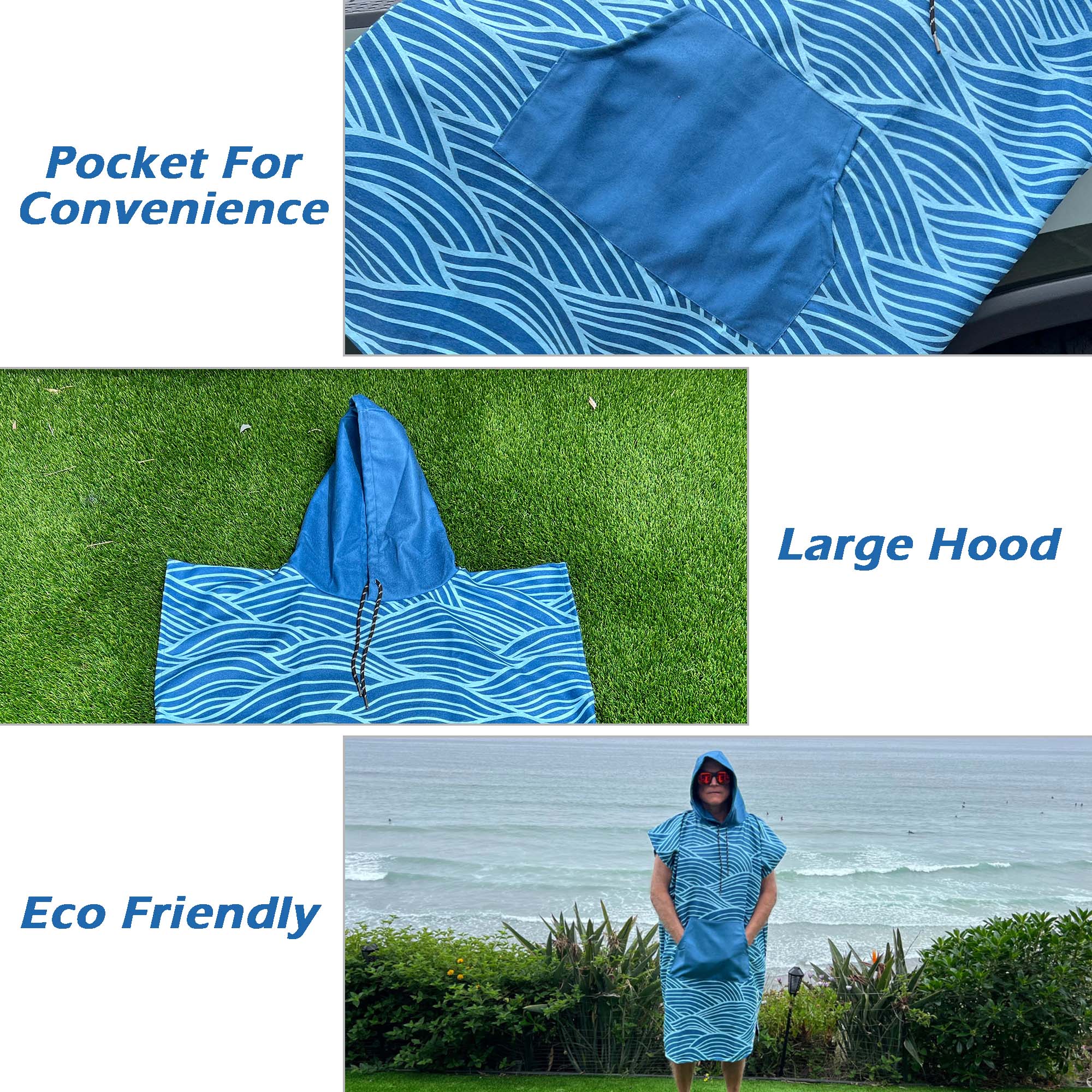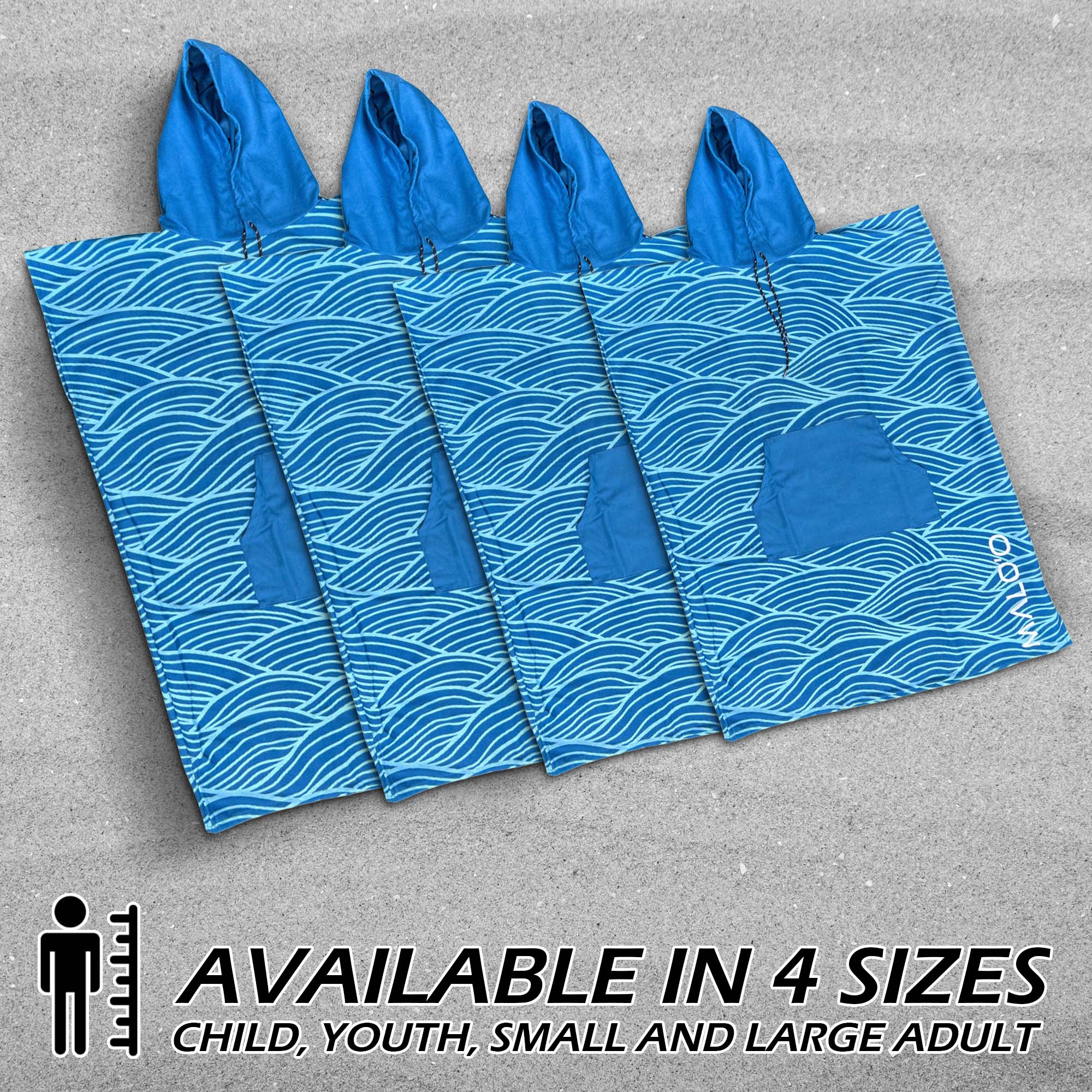 Malo'o Eco Changing Poncho
DESCRIPTION
Aloha, are you tired of freezing while trying to change out of your wetsuit? Don't be an average surfer who shimmies out of their wetsuit while wrapped in a towel. Smart surfers know that getting their core temperature back up is key to more surf sessions. That's why the Malo'o Eco Surf Poncho is the perfect solution!

This eco-friendly changing poncho is made from post-consumer recycled materials, so you can feel good about helping the planet while keeping warm and dry. It's incredibly soft, absorbent, and sand-resistant, making it a must-have for any surfer. Plus, it's available in toddler sizes up to large adults, so everyone can stay cozy.

The Malo'o Surf Poncho has a large hood and front pocket, providing you with plenty of room to change out of your wet clothes. You don't have to worry about kooks taking a peek either, as it's long enough to cover you even if you're 6'6". No more checking if you're covered while bending over or pulling off your wetsuit - the Malo'o Eco Surf Poncho has you covered!

Whether you're surfing in California, fishing in Wyoming, or boating in New England, the Malo'o Eco Surf Poncho is a must-have to keep you warm and protected while changing. So, don't be caught without one! Mahalo for choosing Malo'o.
- Made from Post-Consumer Recycled Materials
- Quick dry
- Available in 4 Sizes, 2 designs
- Large Hood & Front Pocket
- Soft, absorbent, and sand resistant
Sizes
- Age 4-9, 3'3" - 4'4", 62x70cm or 24.5"x27.5"
- Age 10-14, 4'4" - 4'10", 75 x 81 cm or 29.5" x 33"
- Adult S/M, 4'5" - 5'8", 75 x 95cm or 29.5" x 37.5"
- Adult L/XL, 5'5" - 6'6", 79 x 119 cm or 36" x 47"
Fishing Gear
The Malo'o WetHoodie™ prevents frozen arms and soaked sleeves! Its just one of the many tools we have to enhance your fishing experience.