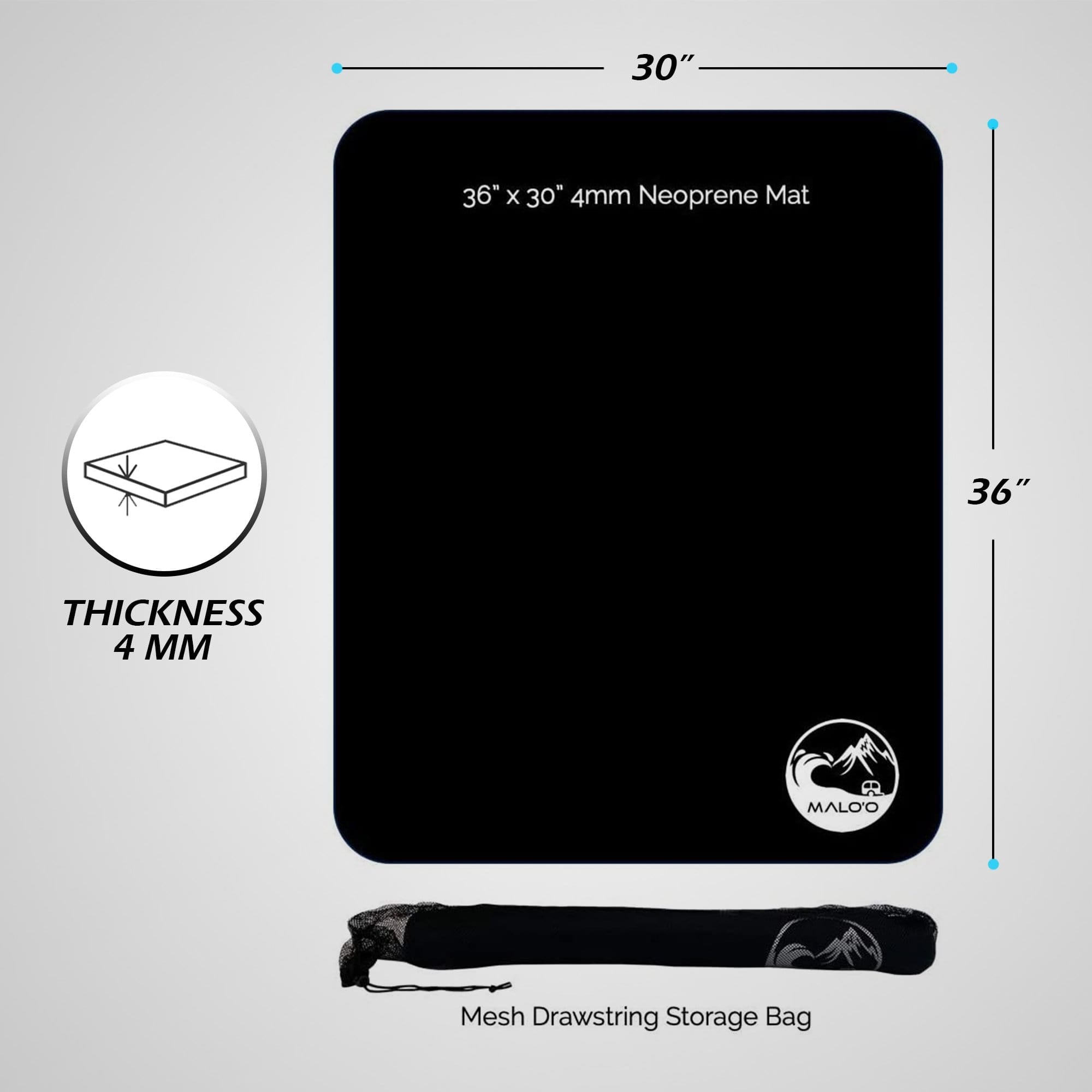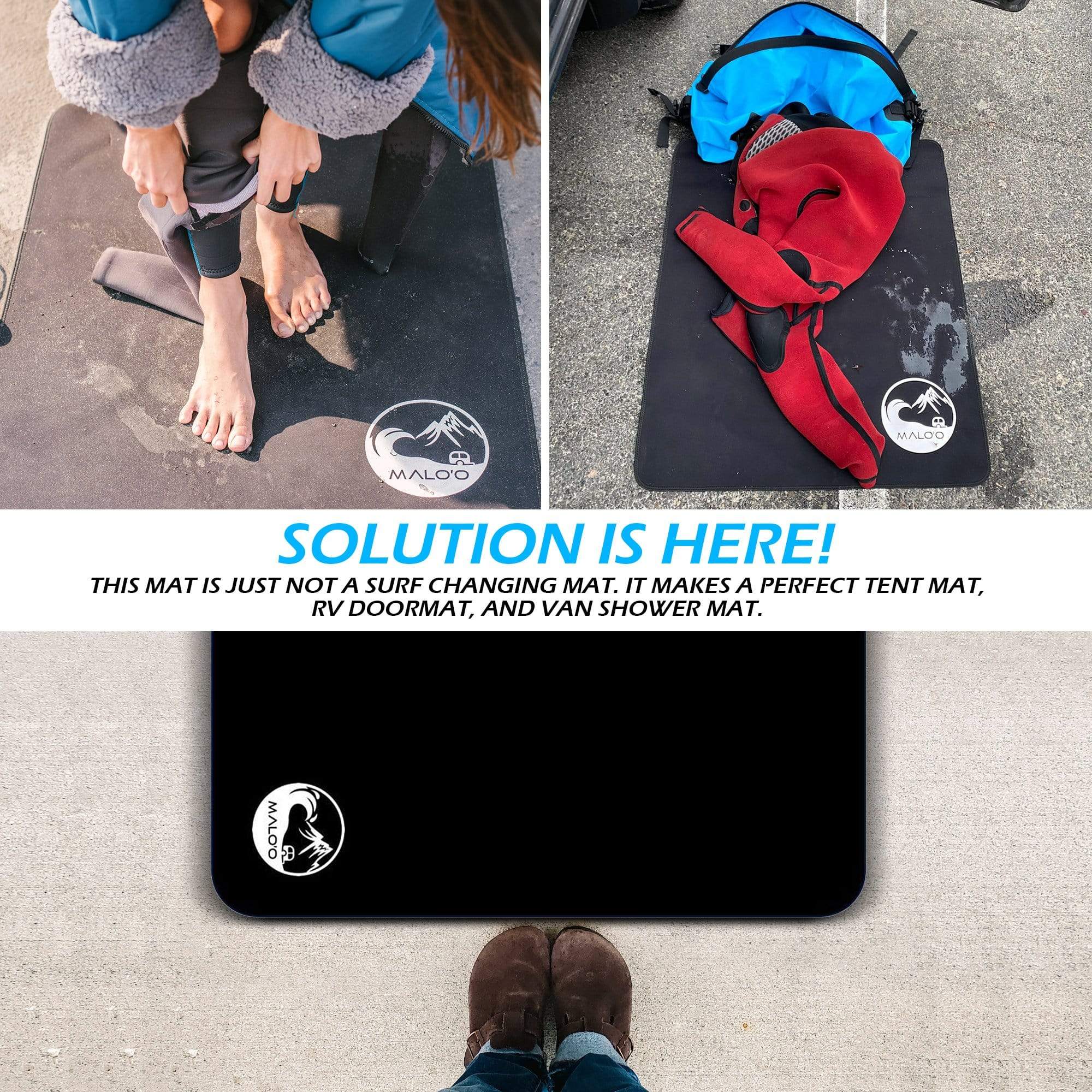 Malo'o Wetsuit Changing Mat
DESCRIPTION
PROTECT YOUR WETSUIT AND FEET

The Malo'o Neoprene Wetsuit Changing Mat is a sizable mat measuring 36" x 30" that safeguards your wetsuit and feet from rough and sharp terrain. This durable and quick-drying changing mat is 4mm thick and sturdy enough to handle any situation. It is easy to clean and maintain, as dirt, mud, and saltwater can be quickly washed away with clean water, then hung to dry.

The Malo'o Neoprene Wetsuit Changing Mat is not limited to outdoor activities like camping, RVing, or boating. It is also versatile enough to be used as a welcome mat or an outdoor shower mat. It comes with a compact mesh bag for storage, making it easy to take on the go.

- Neoprene 4 mm waterproof material
- 36" long x 30" wide, 1.4lbs.
- Reinforced edges for durability
- Completely Waterproof
- Nylon mesh drawstring bag for storage
- Quick-dry, lightweight, super-soft neoprene
Fishing Gear
The Malo'o WetHoodie™ prevents frozen arms and soaked sleeves! Its just one of the many tools we have to enhance your fishing experience.