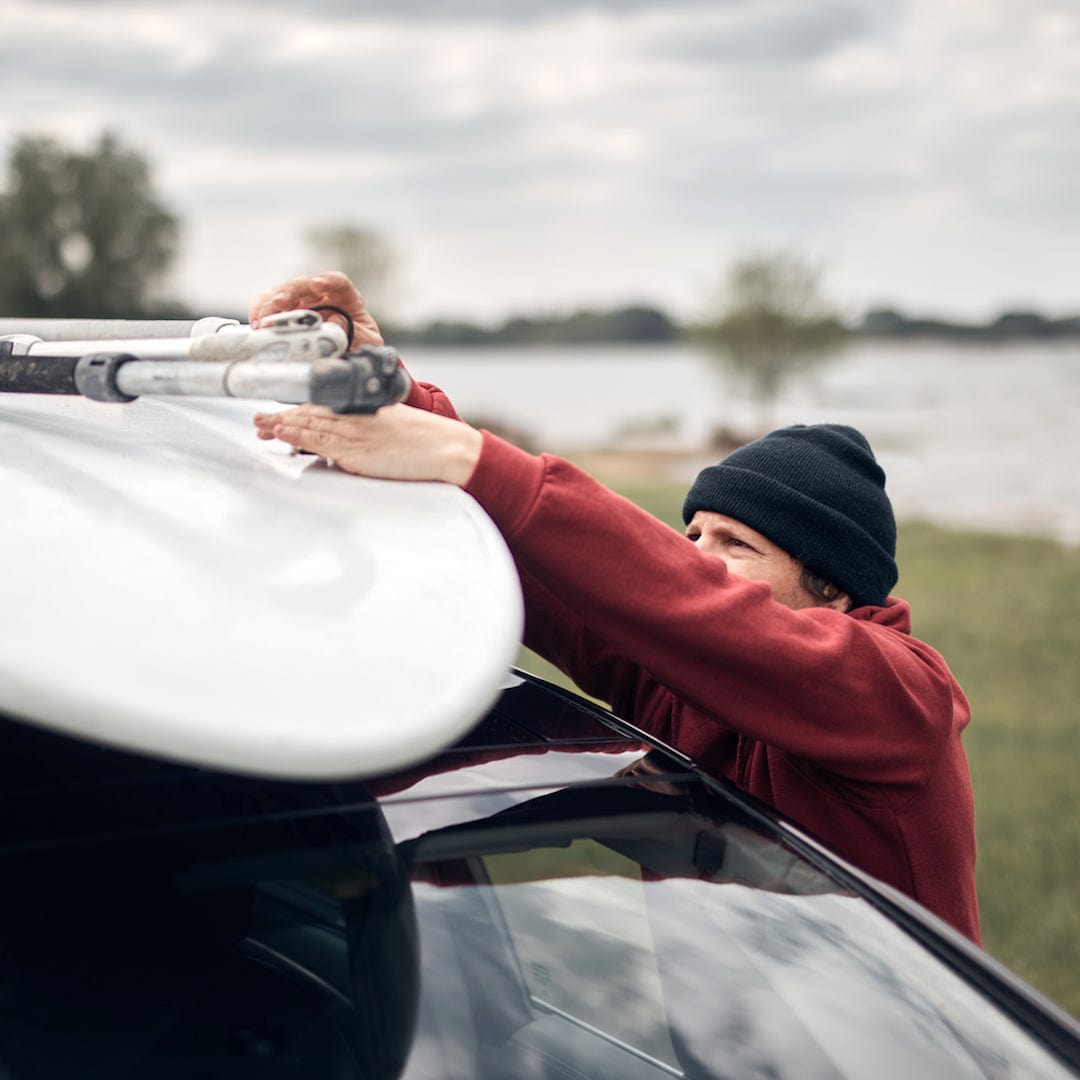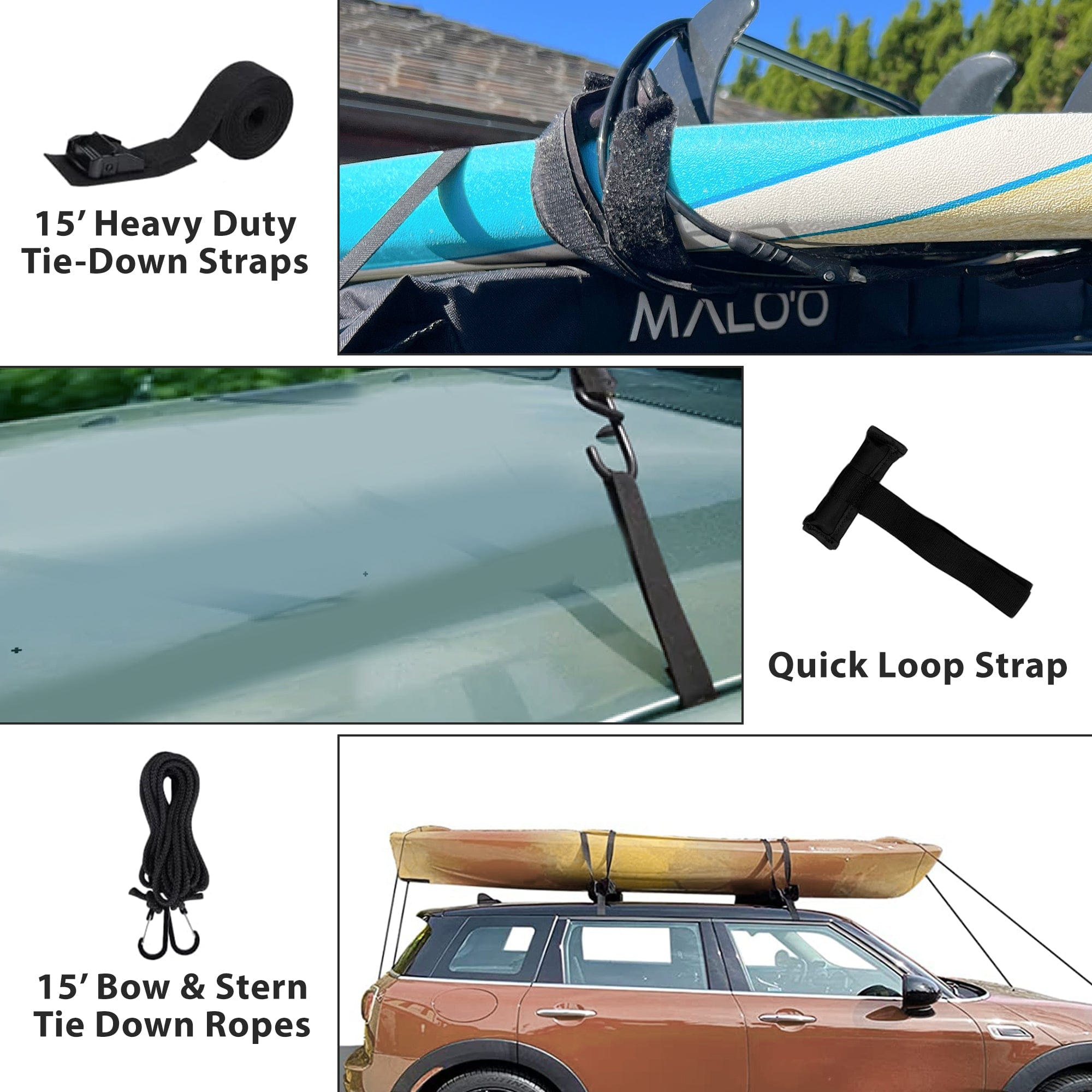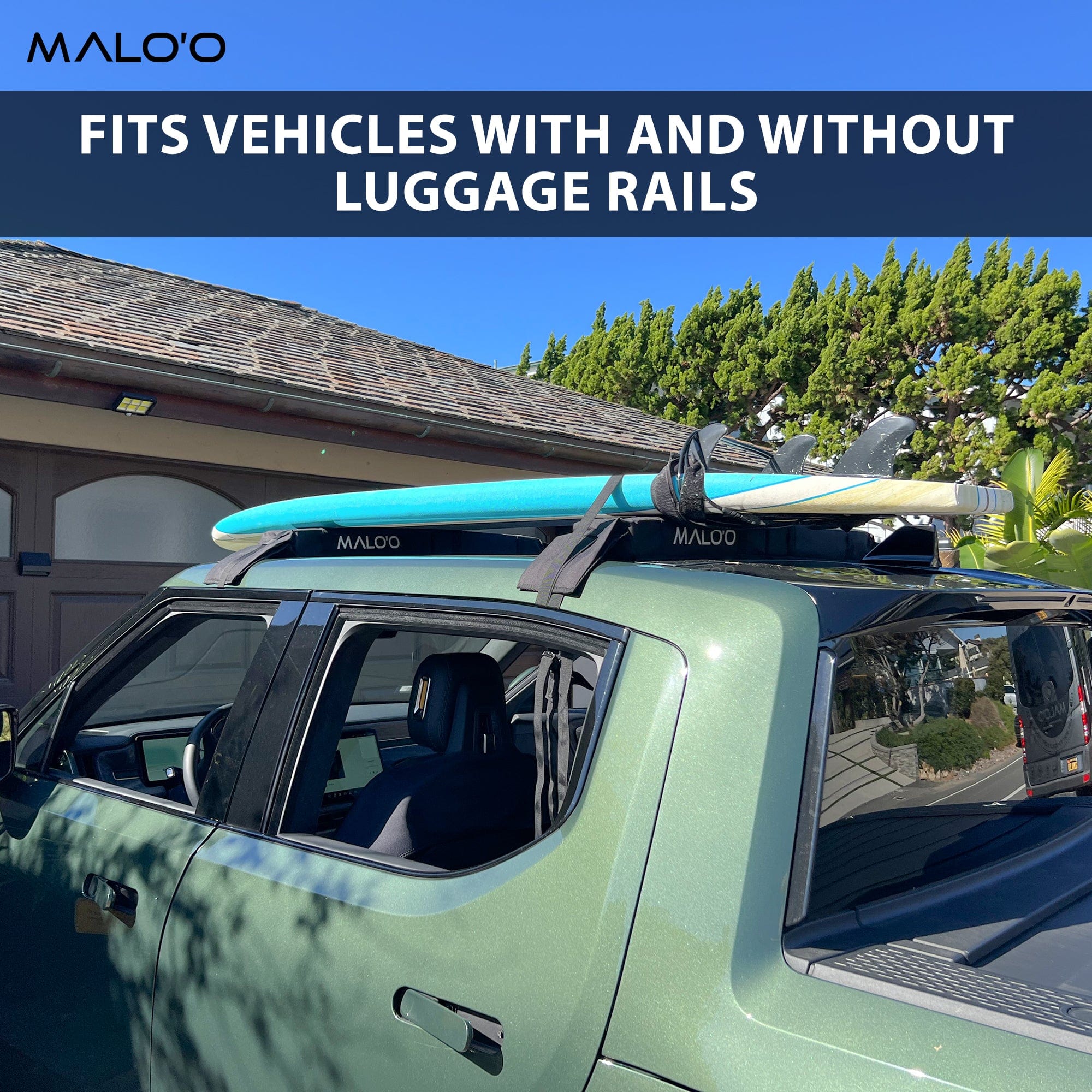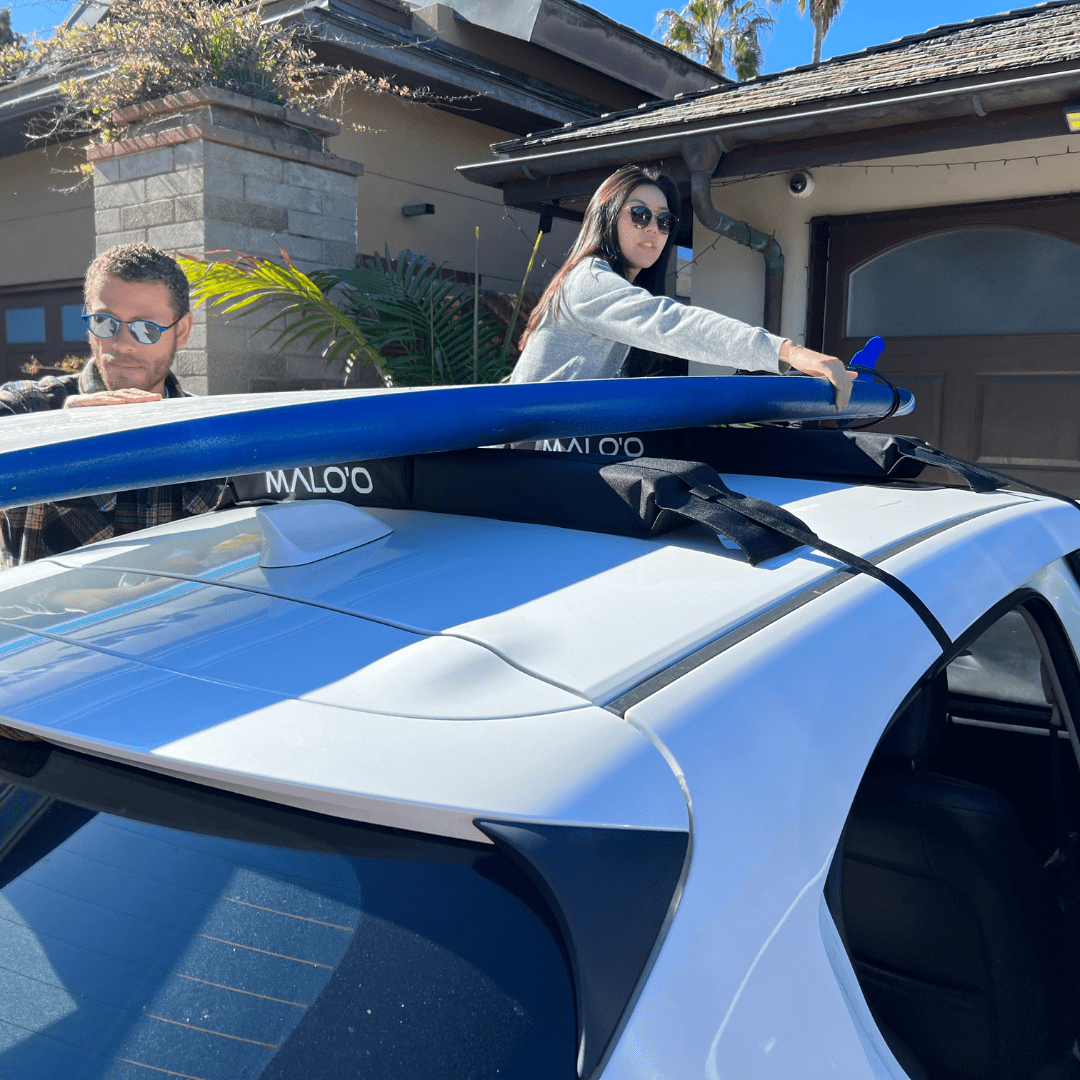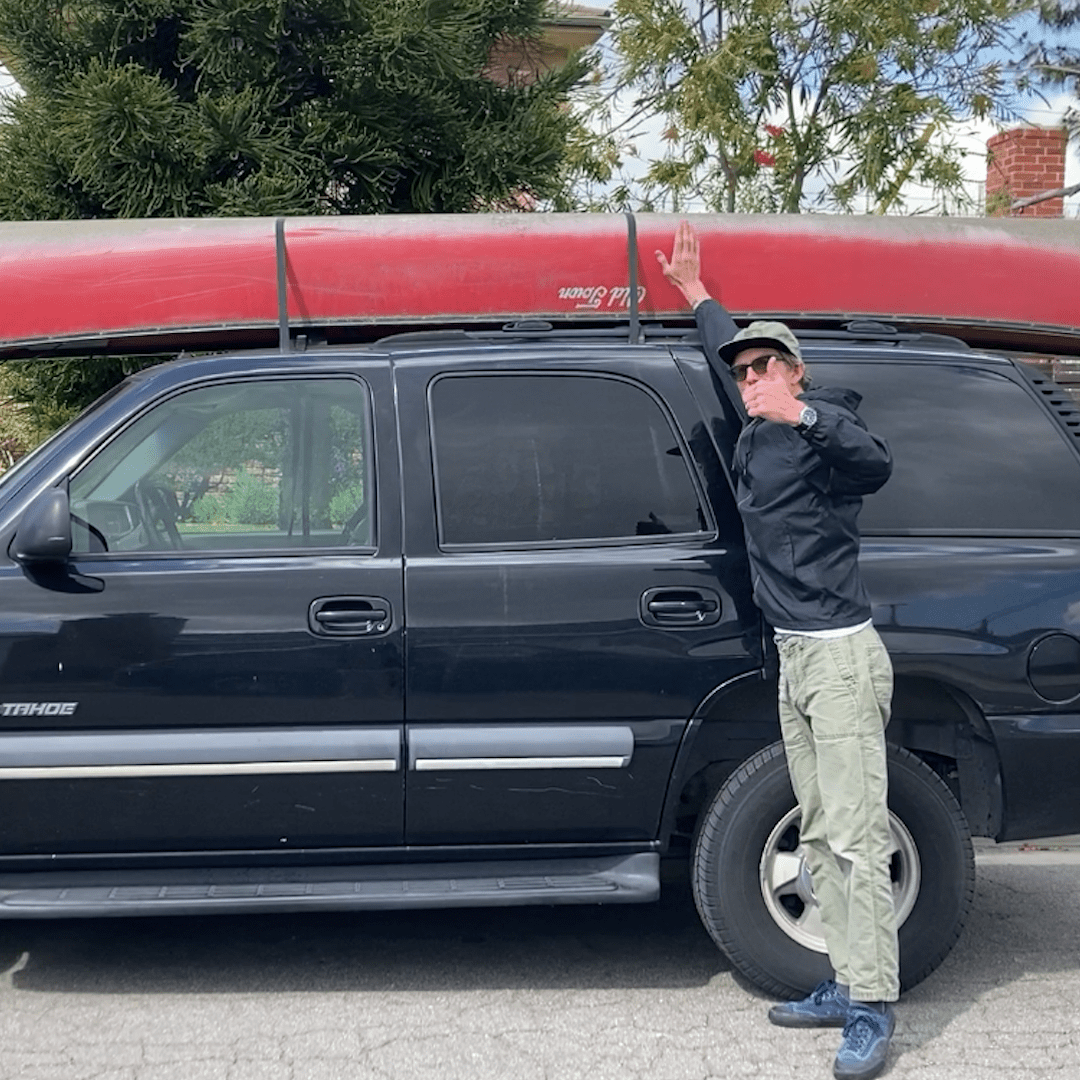 Malo'o Surfboard Roof Rack
DESCRIPTION
The Malo'o Soft Roof Racks offer an affordable solution for transporting your surfboard, paddleboard, kayak, or canoe without the need for expensive roof racks that can cost hundreds of dollars. Measuring 32 inches in length, 4.5 inches in width, and 3 inches in height, these foldable rack pads can be used on cars with or without existing racks. The non-slip pads and heavy-duty straps ensure that the pads remain securely in place on your vehicle.

Included with the rack pads are cargo straps, nose/tail ropes, and other accessories to help you secure your equipment for your vehicle. The installation and removal process is straightforward and comes with instructions. It's important to ensure that your equipment is properly secured before leaving, as damage, injury, or even death can result from improperly installed pads and cargo.

Malo'o Soft Roof Racks are compatible with various gear, including boards, skis, kayaks, and more. These items can be expensive, so it's crucial to take the necessary steps to ensure they remain safe during transportation. With Malo'o Surfboard Rood Rack, you can transport your gear with confidence while also saving money.
- Pad is 32" long, 5.5" wide
- Rood Rack is 43" wide including ends
- Non-Slip, Non-Scratch PVC leather bottom
- Fits vehicles with or without rood rails
- 100 lbs. capacity
- EPE foam core, 600D nylon fabric exterior
- Safe, No Scratch straps
- Carry surfboard, SUP, canoe, kayak, ski, snowboard, and more
see instructions in images on this page
Fishing Gear
The Malo'o WetHoodie™ prevents frozen arms and soaked sleeves! Its just one of the many tools we have to enhance your fishing experience.