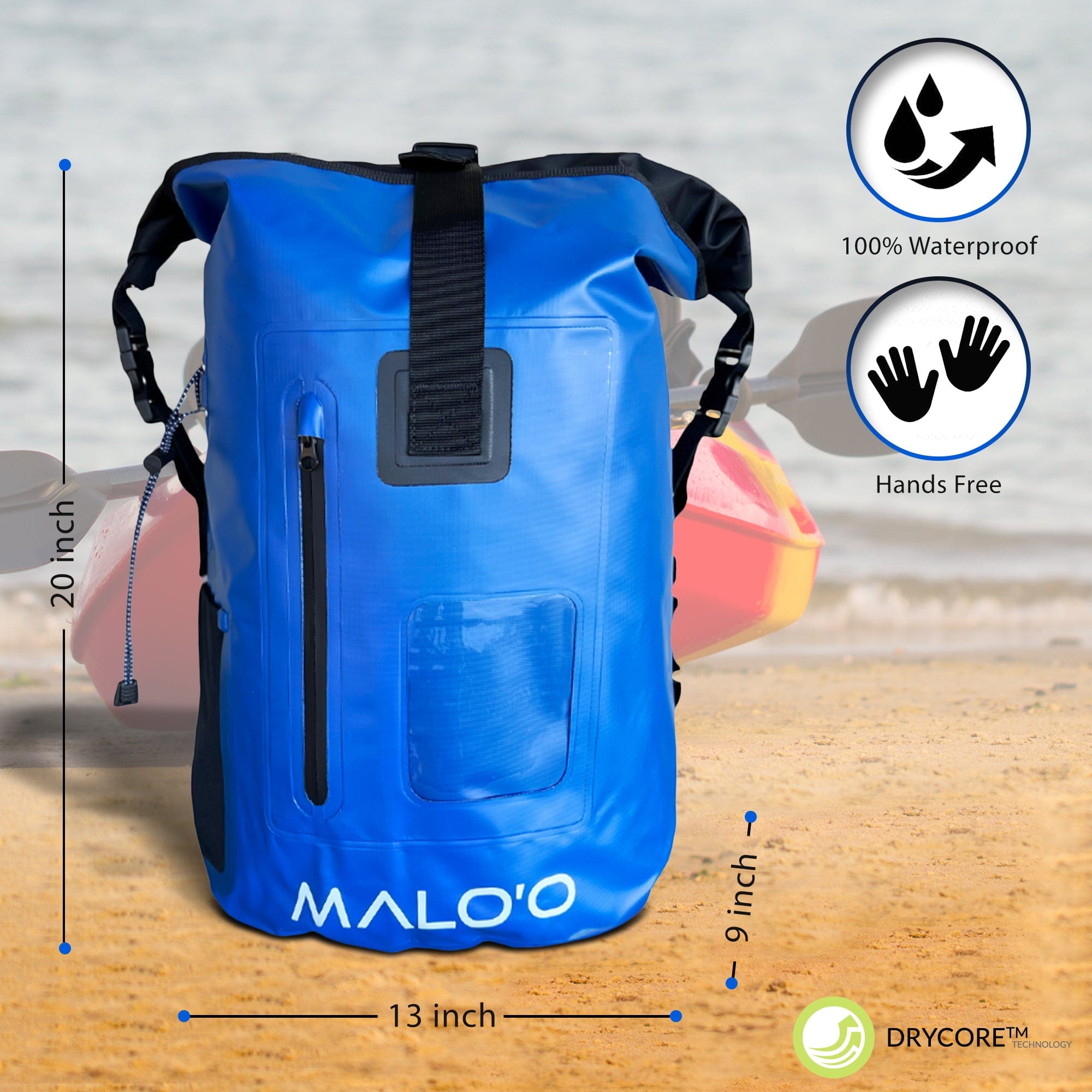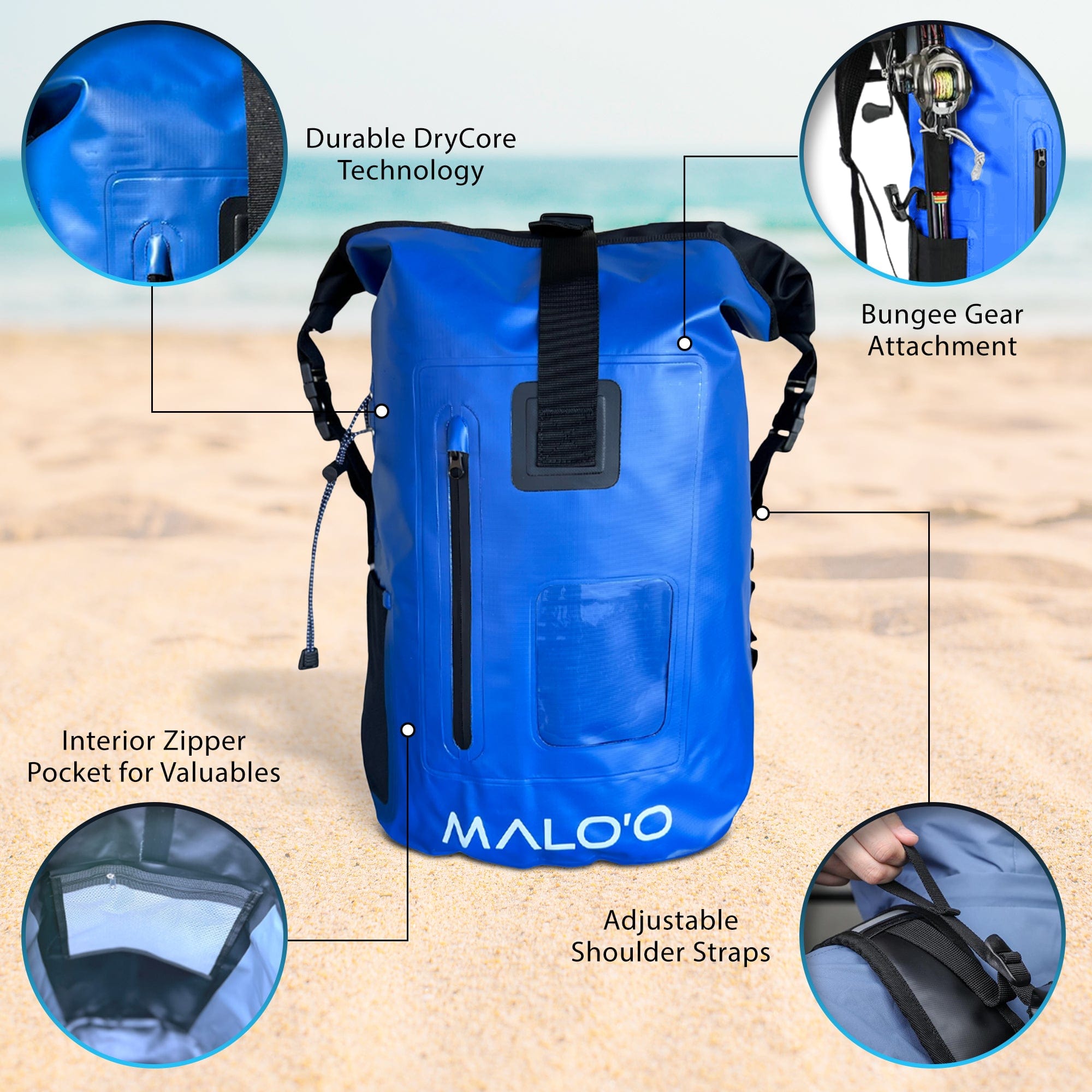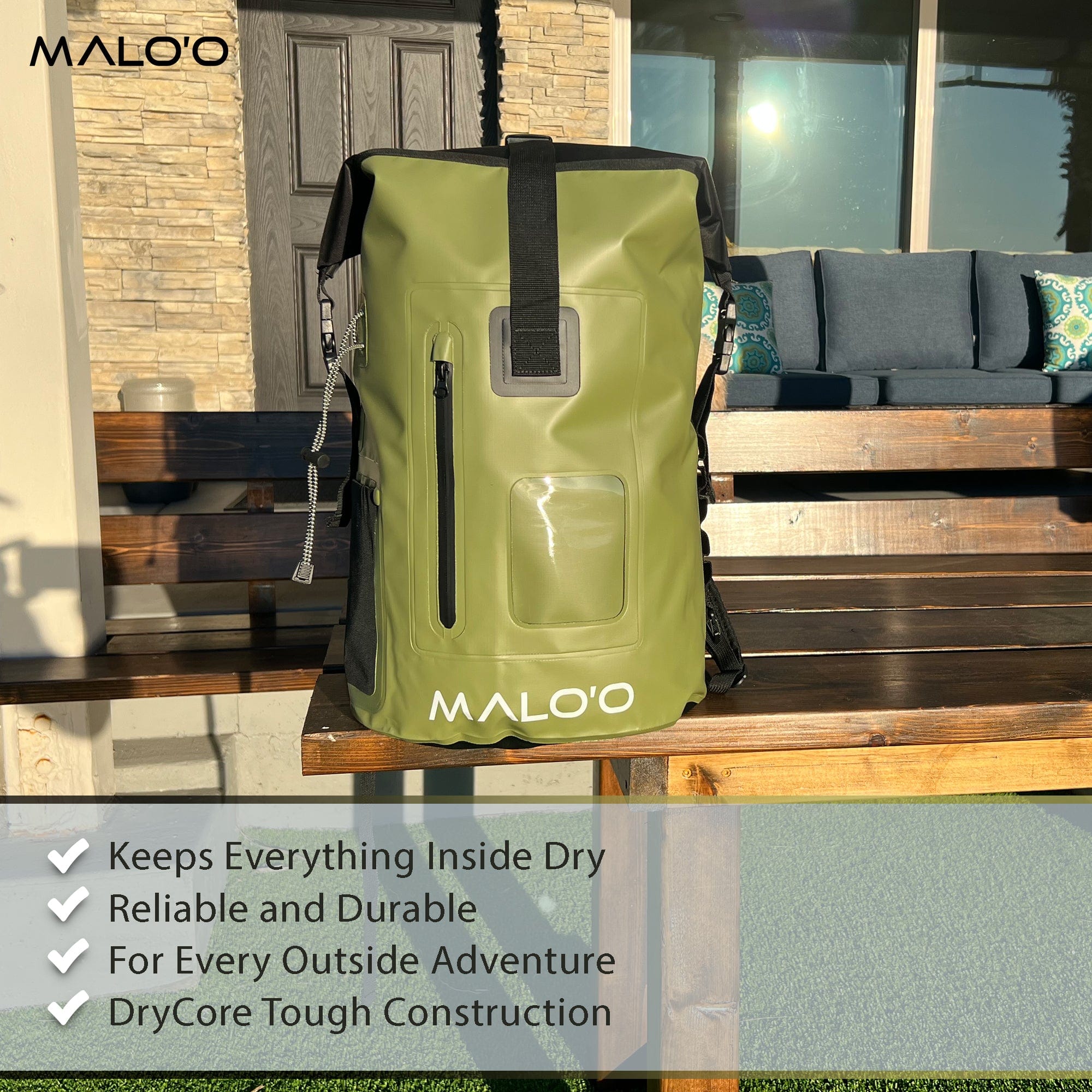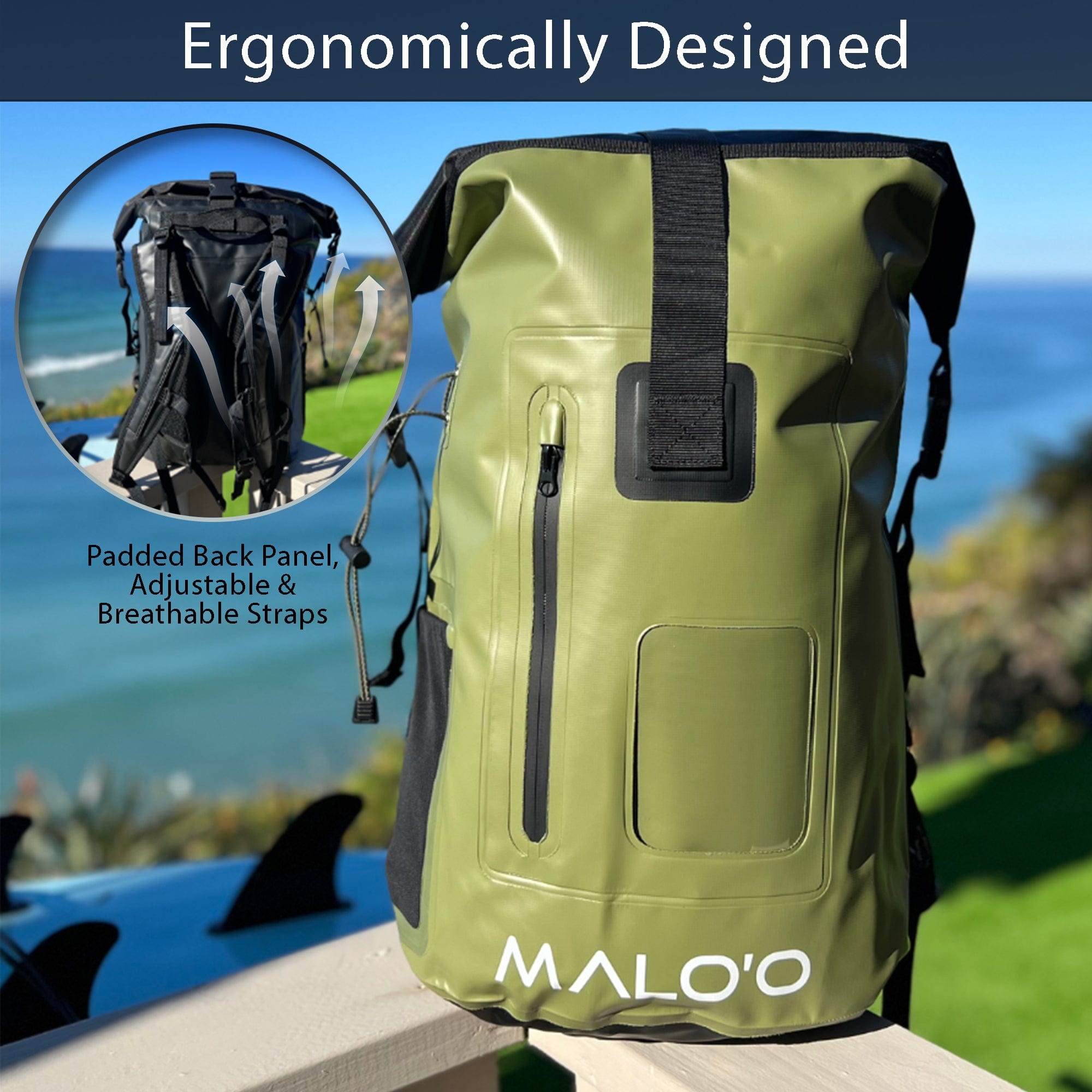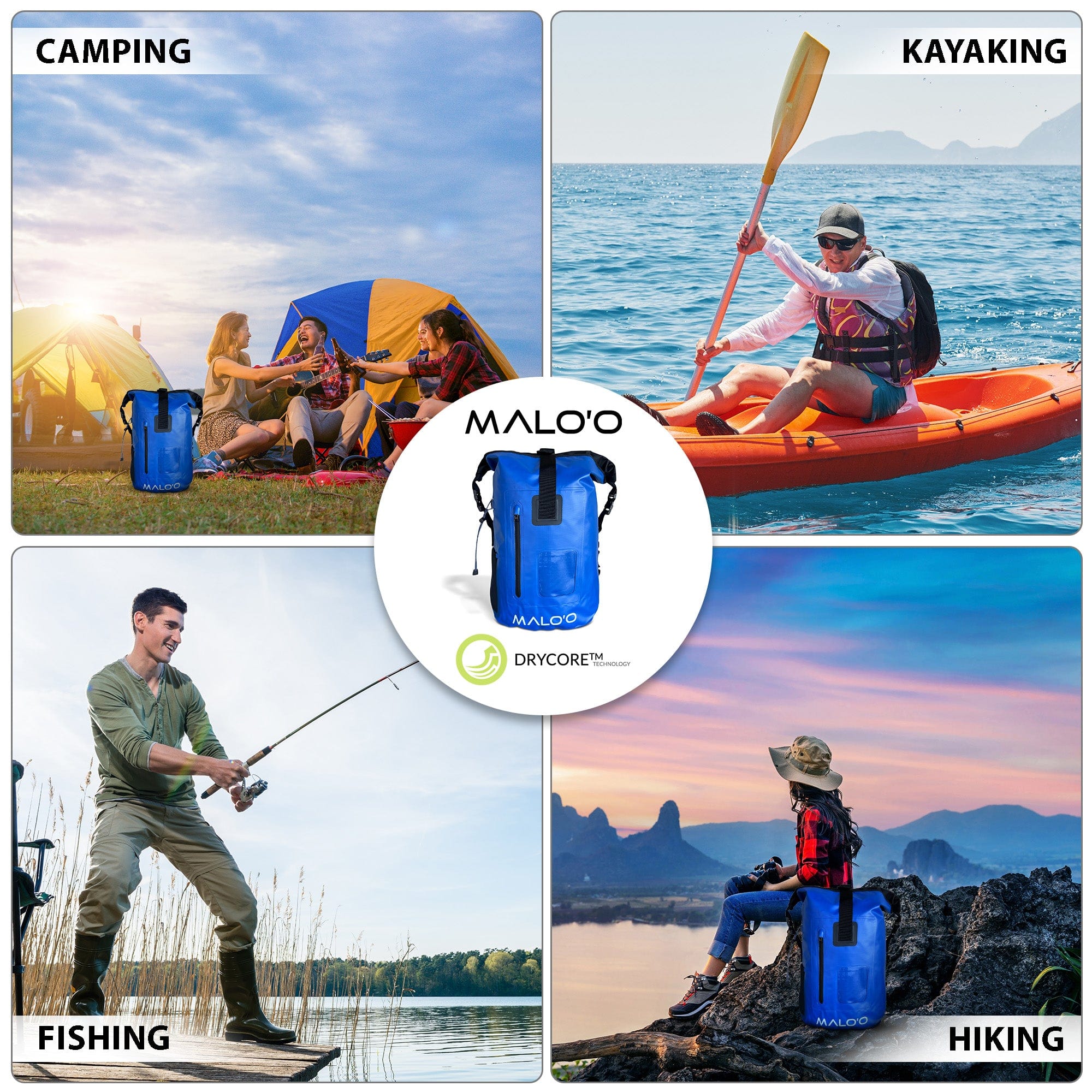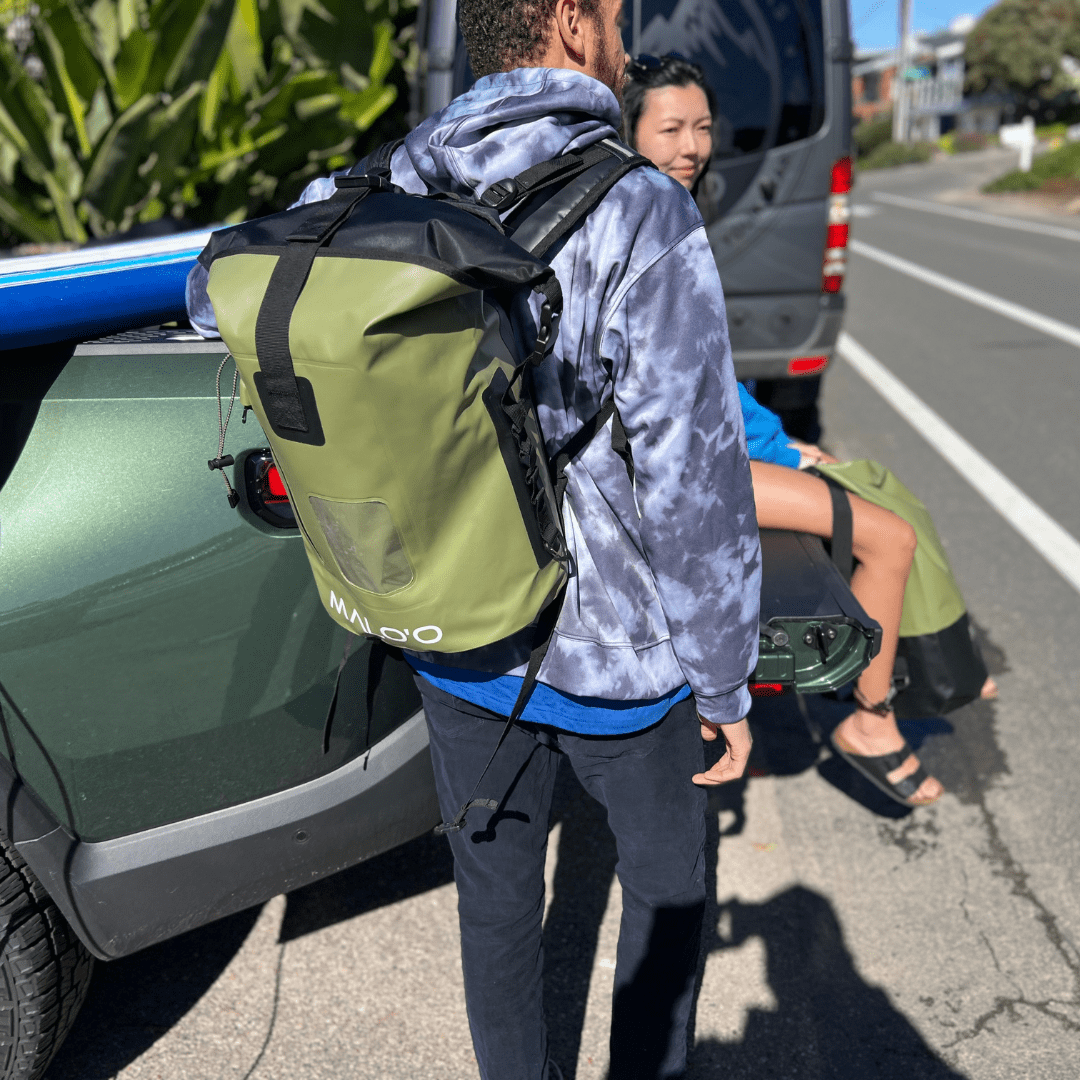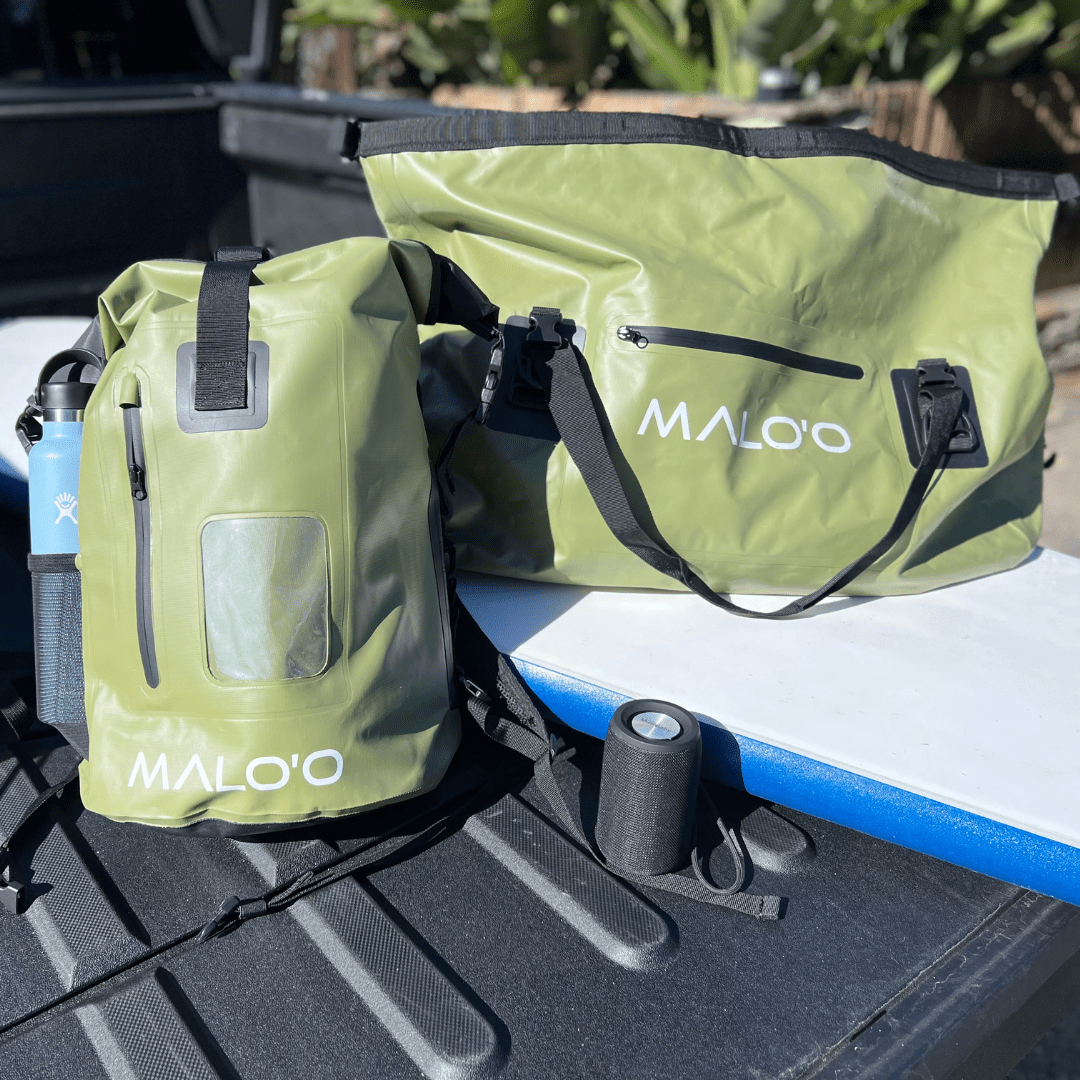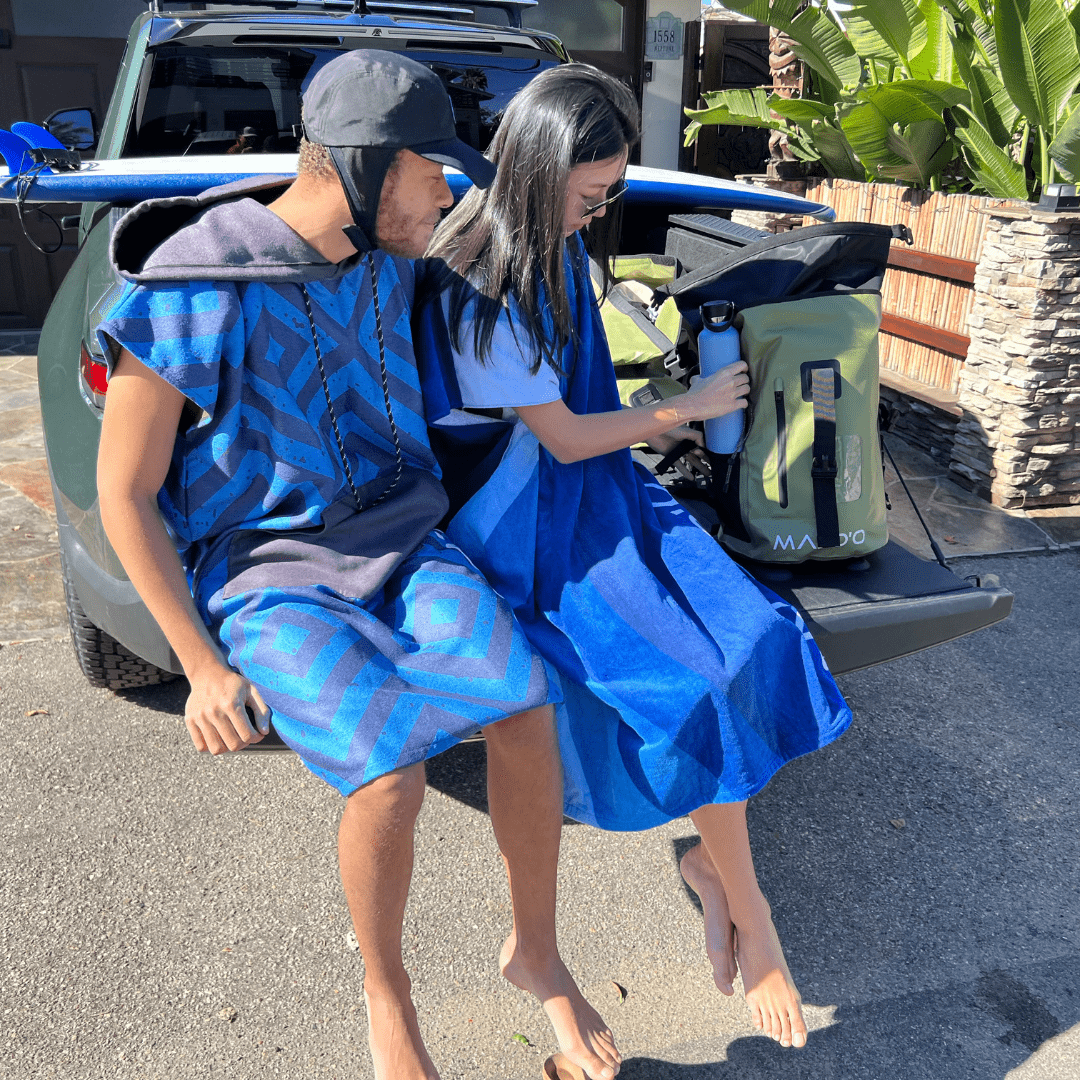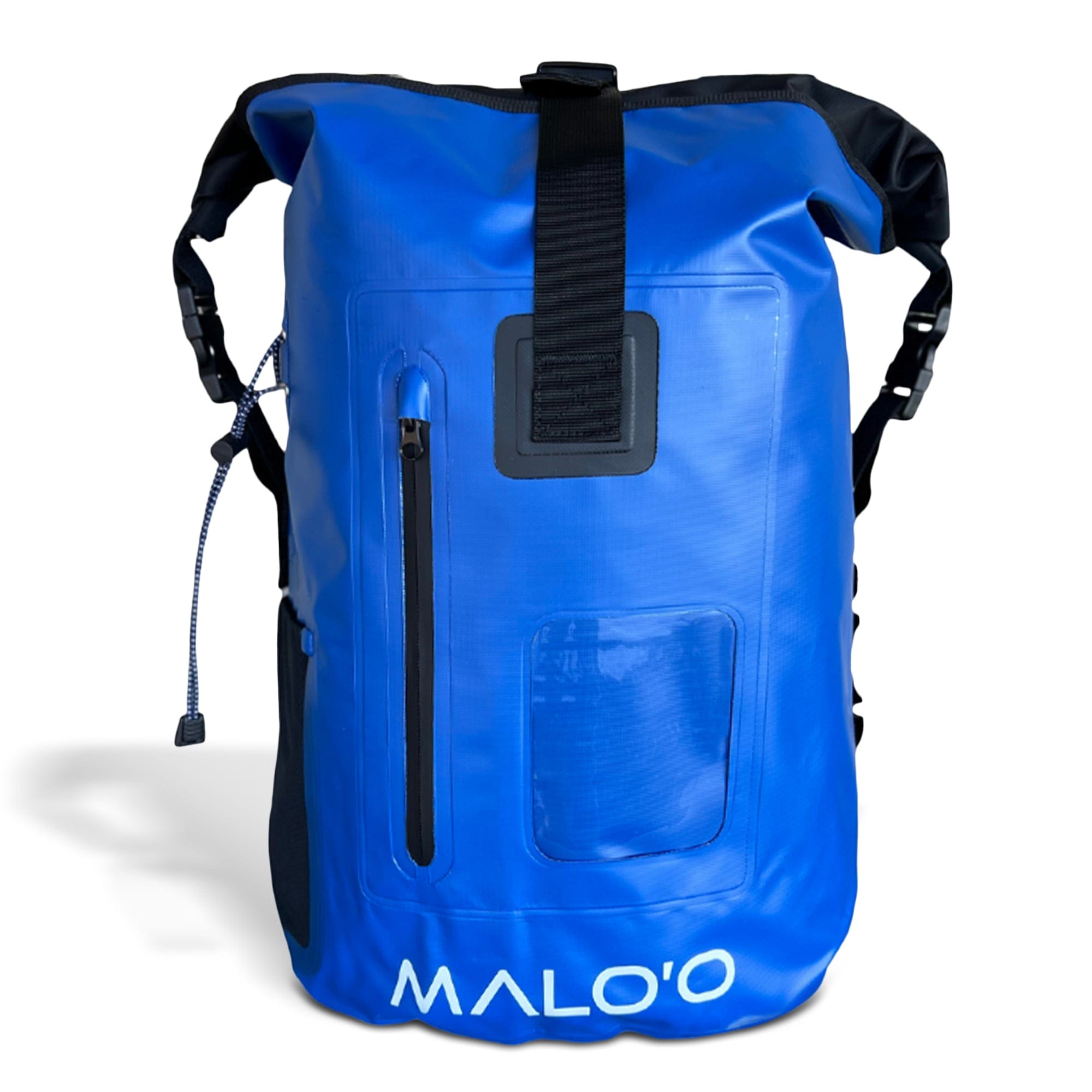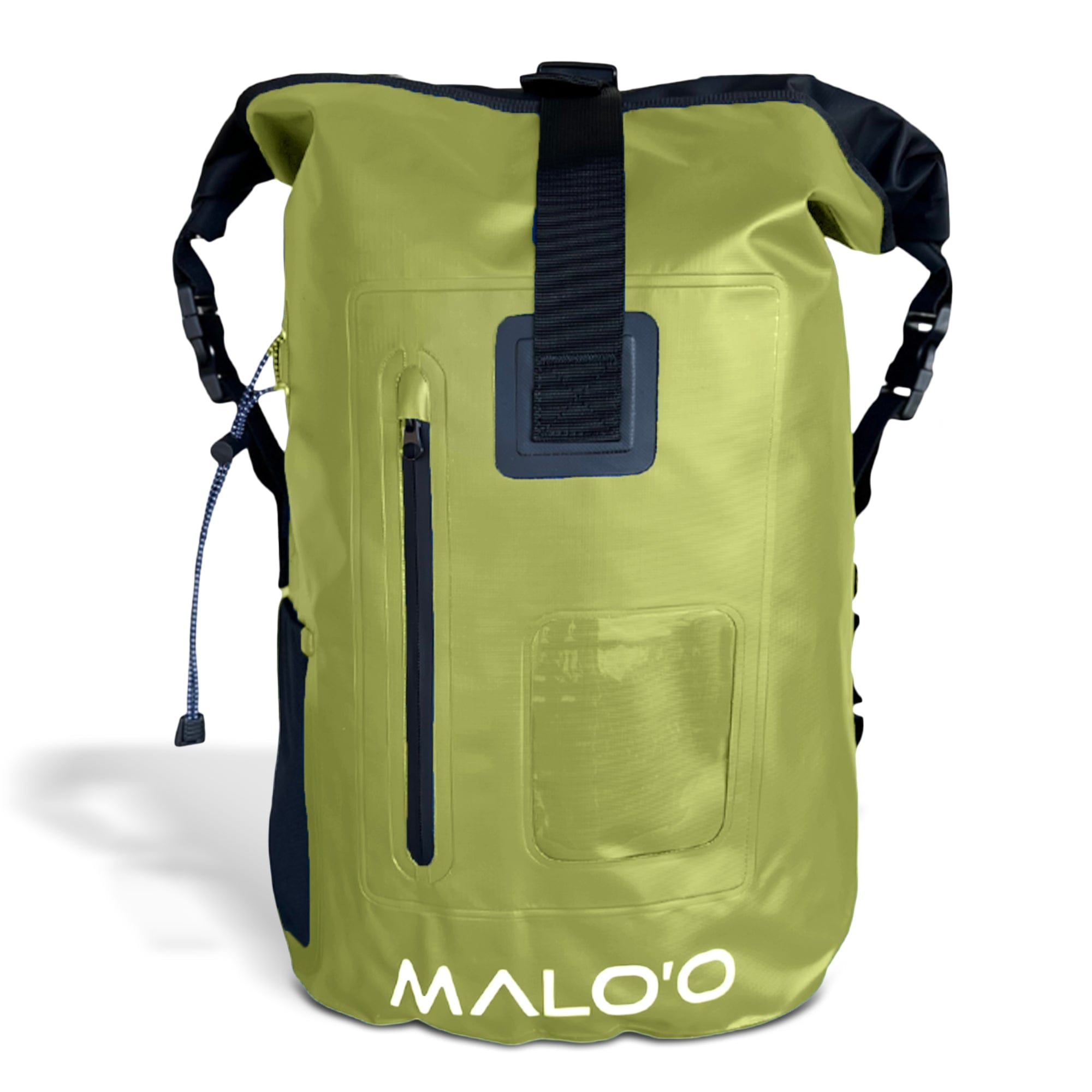 Malo'o DryPack Waterproof Backpack - 40 Liters
DESCRIPTION


DryCore™ keeps everything dry!


The Malo'o 40L DryPack Waterproof Backpack with DryCore™ Technology is perfect for outdoor enthusiasts who love water-based activities. Whether you're surfing, fishing, camping, hiking, or kayaking, this backpack ensures that all your gear, snacks, and electronics stay dry. With a 40-liter capacity, this backpack is spacious enough to carry everything you need for your next adventure.

The Malo'o DryCore shell is a watertight backpack that is lightweight, durable, and stylish. It includes a large front window pocket for your quick-access items, external netted side pockets for flasks, flashlights, or easy-to-access tools, and a Molle ribbon for other accessories. Whether you're at the beach or on a camping trip, this backpack is perfect for holding everything you need.

Constructed with commercial-grade 500D PVC, the Malo'o Waterproof Backpack is built to withstand extreme conditions. It has thermo-welded seams that ensure the backpack is watertight, so you don't have to worry about your gear getting wet. The backpack is comfortable to wear on your back and shoulders, making it easy to carry all your gear with you.


 

- 40 Liter (10.5 Gallon) Capacity, 45L unrolled, 1.9 lbs.
- DryCore™ Technolgy Shell that is IPX6 Waterproof Rating
- 6" x 4" Netted Side Pocket
- Bungee Rope for attachments
- Molle ribbon for accessories
28" x 18" 500D PVC tarpaulin +Nylon coated PVC (fully open), 1.9 lbs empty weight
- Ergonomically designed with a padded back panel and shoulder straps for comfort
- Reinforced shoulder straps for sports-level ventilation and breathability
- Multiple closure options with front and side buckles, and sternum buckle for additional stability and support
- Roll-Top bags float and are not submersible
- After placing items inside, roll the top into itself 3 times
- Attach buckles to the side straps
- Attach top over buckle
- Attach flasks & bottles to Molle ribbon
Fishing Gear
The Malo'o WetHoodie™ prevents frozen arms and soaked sleeves! Its just one of the many tools we have to enhance your fishing experience.