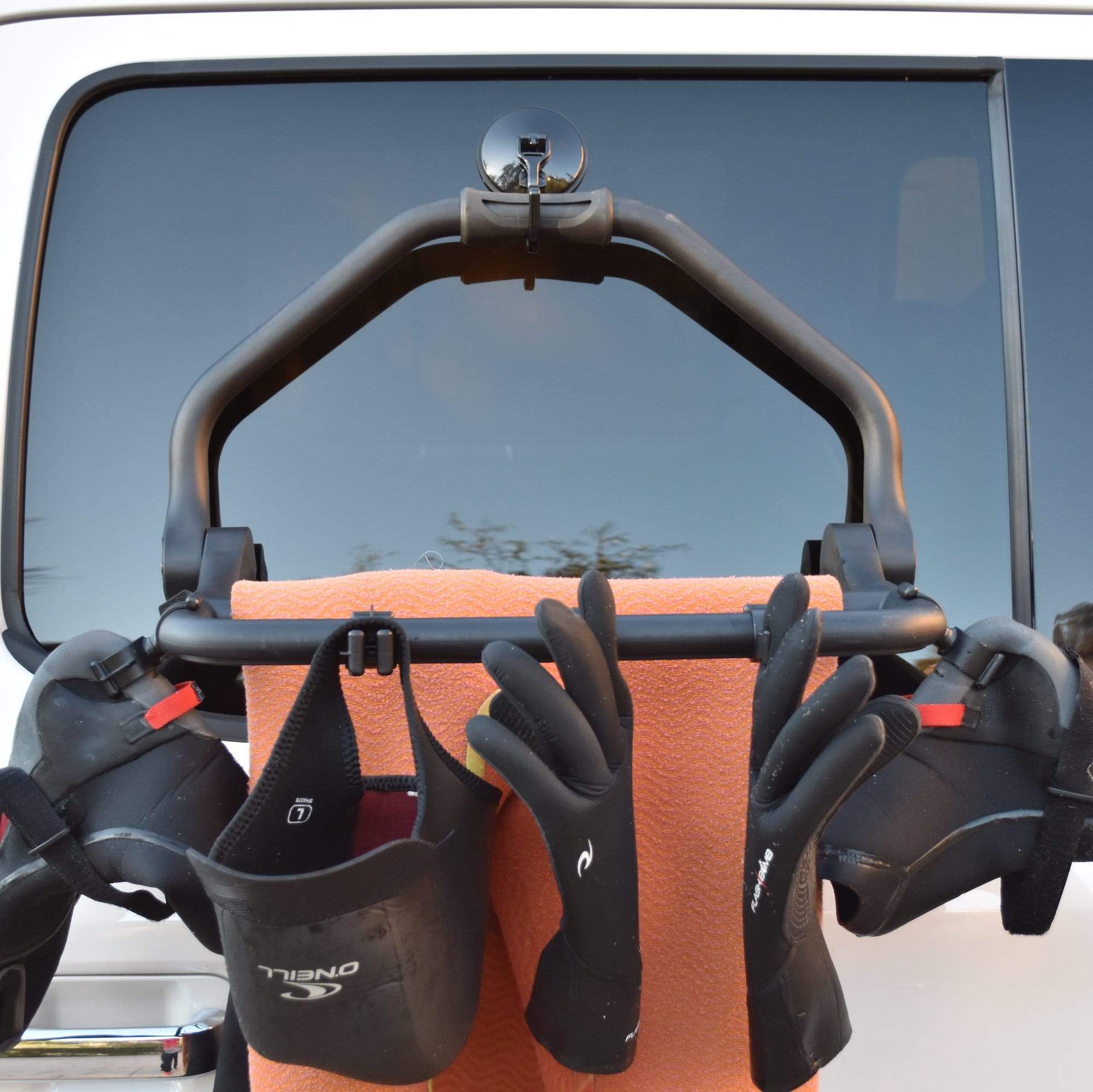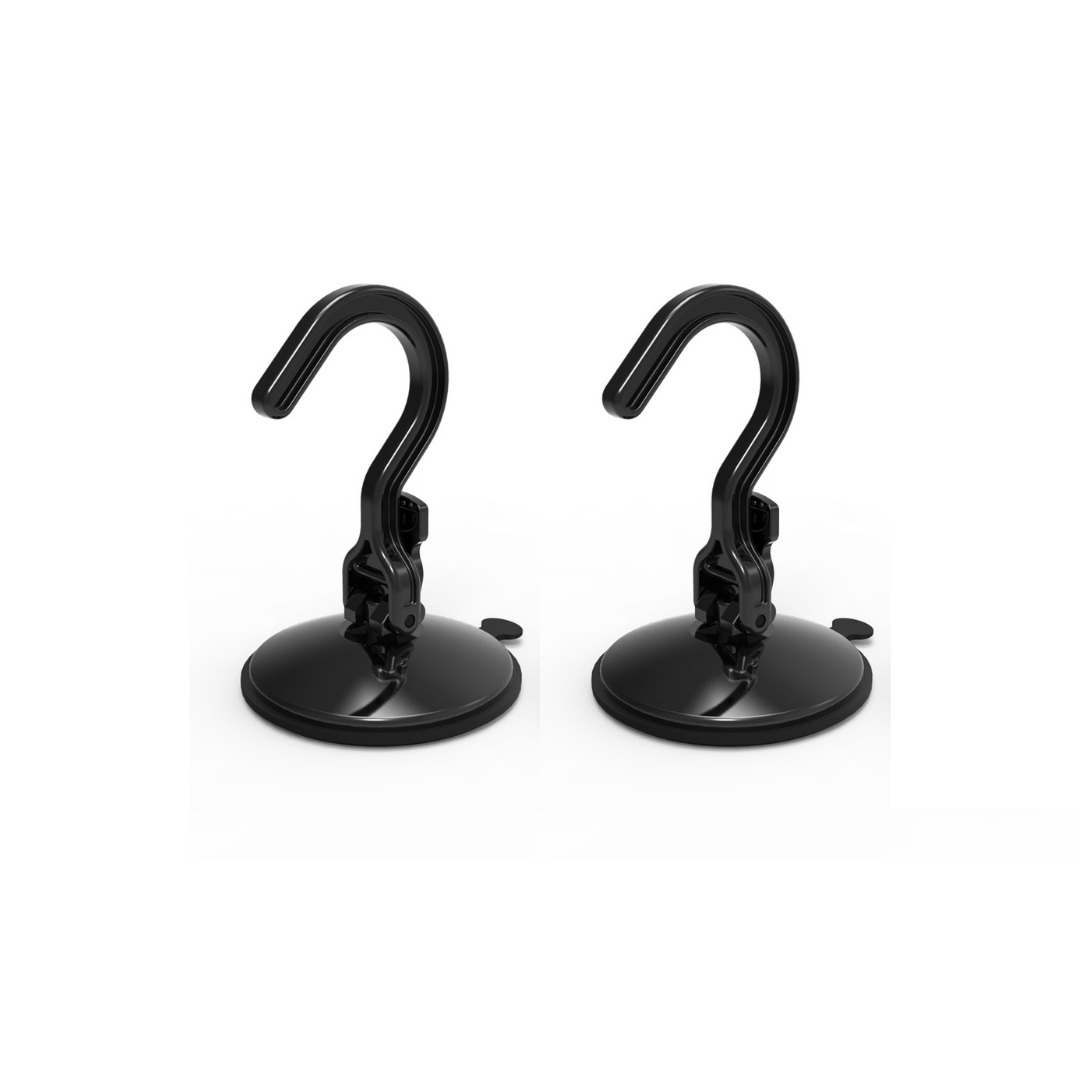 Malo'o DryRack Suction Cup (2 Pack)
DESCRIPTION
ATTACH YOUR RACK ANYWHERE

The Malo'o Suction Cup accessory is an excellent addition to your Malo'o DryRack, allowing you to use it almost anywhere. This suction cup can hold up to 20 lbs of gear and is perfect for those who love outdoor activities like RV camping, boating, or van life.

You can stick the suction cup to smooth surfaces such as shower walls, RV ceilings, windows, doors, or boats. The suction cup hook was specially designed to fit the top of the Malo'o DryRack perfectly. Simply attach the suction cup to any smooth surface and place the Malo'o DryRack padded handle in the suction cup hook opening. Be sure to make sure the rubber padding behind the hinges is also making contact.

If you have a vehicle with low side windows or large ridges that prevent the DryRack's rubber bumpers from making contact, or if you need to hang long items, you can place the suction cup on the top of a side window to hang your DryRack there. With this versatile accessory, you can now use your Malo'o DryRack almost anywhere you go.
- Holds the DryRack and up to 20 lb. of gear
- Available in Black and White
- Gel Grip Lock Technology
- 3.25" x 5.25" x 2.5"
- Suction Cup only does not include DryRack
- Works great on multiple surfaces and in extreme temperature ranges
- Padded so it won't scratch
- Use it to hang the Malo'o DryRack or as a heavy-duty hook almost anywhere
- Peel the white plastic off the back of the suction cup
- Place the sticky rubber on any flat, non-porous surface where you intend to hang the DryRack
- Lock the suction cup in place with the lever
- Place DryRack into the open hook

Warning: Make sure the DryRack handle is secure in the suction cup hook and the hinge bumpers are making contact with the smooth surface
Fishing Gear
The Malo'o WetHoodie™ prevents frozen arms and soaked sleeves! Its just one of the many tools we have to enhance your fishing experience.