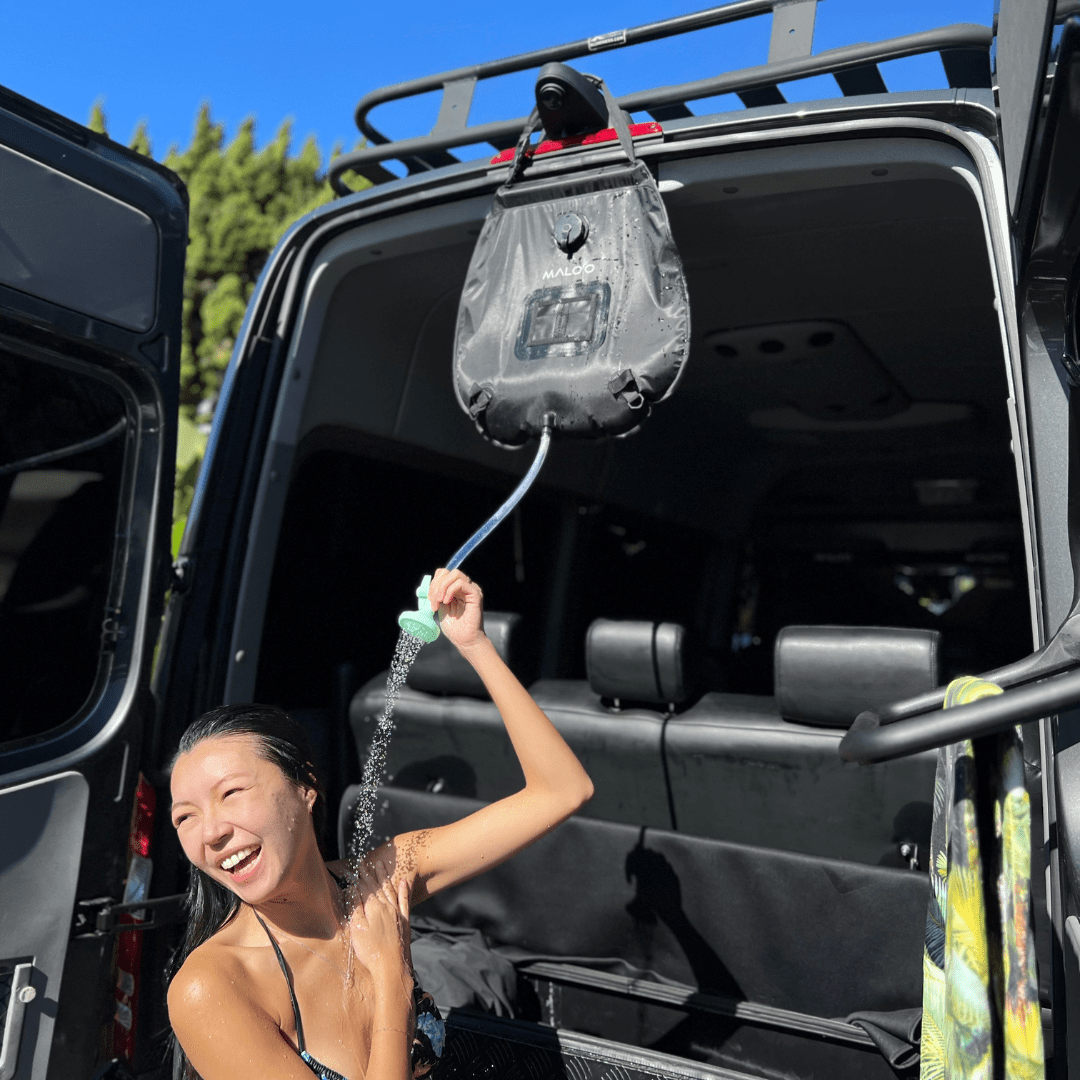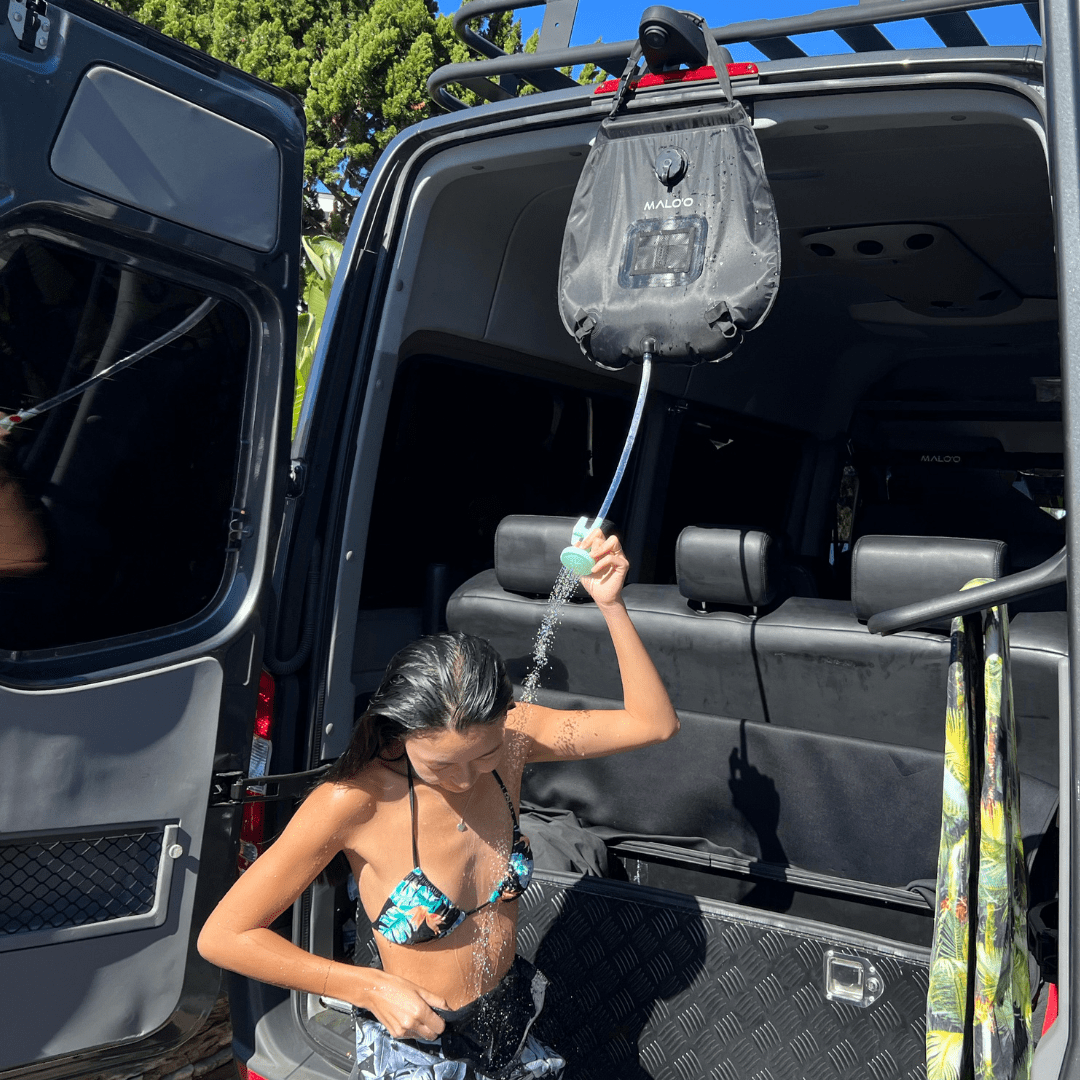 Malo'o Portable Shower Bag
DESCRIPTION
The Malo'o Portable Shower Bag is an ideal solution for cleaning up after outdoor activities like surfing, camping, hunting, hiking, kayaking, and biking. Instead of spending a lot of money on fancy portable showers that have complicated features, this one is simpler and works just as well. To use it, fill the bag with up to 5 gallons of water, hang it in direct sunlight, and let the solar absorption bag heat up the water in a few hours. When you're ready, adjust the shower valve and let gravity do the rest, providing you with a refreshing shower. When you're finished, simply collapse and roll up the bag and store it in the mesh bag for next time.
- 5 Gallon / 19 Liter capacity
- Adjustable flow showerhead
- Mesh storage bag
- 4-ply PVC construction
- Solar heat with temperature gauge
- Toiletry pouch

- Remove the shower bag from the storage bag
- Slide the clear shower hose onto the nipple on the front side
- Open the large circular fill inlet and fill from the hose, bottle, or any water supply
- Hang the shower bag above your head and in the sunlight (solar heat)
- Turn the shower head valve and enjoy

Fishing Gear
The Malo'o WetHoodie™ prevents frozen arms and soaked sleeves! Its just one of the many tools we have to enhance your fishing experience.