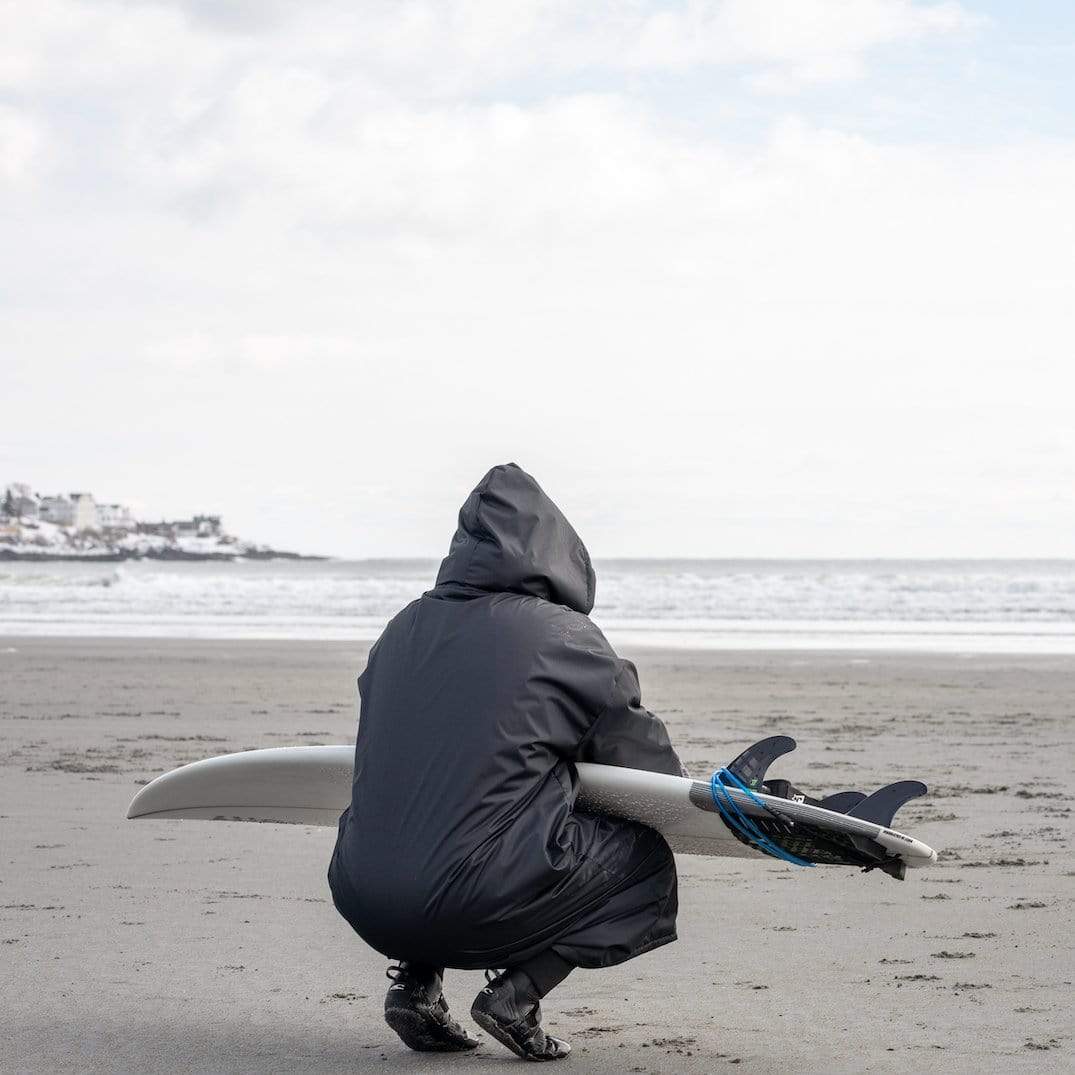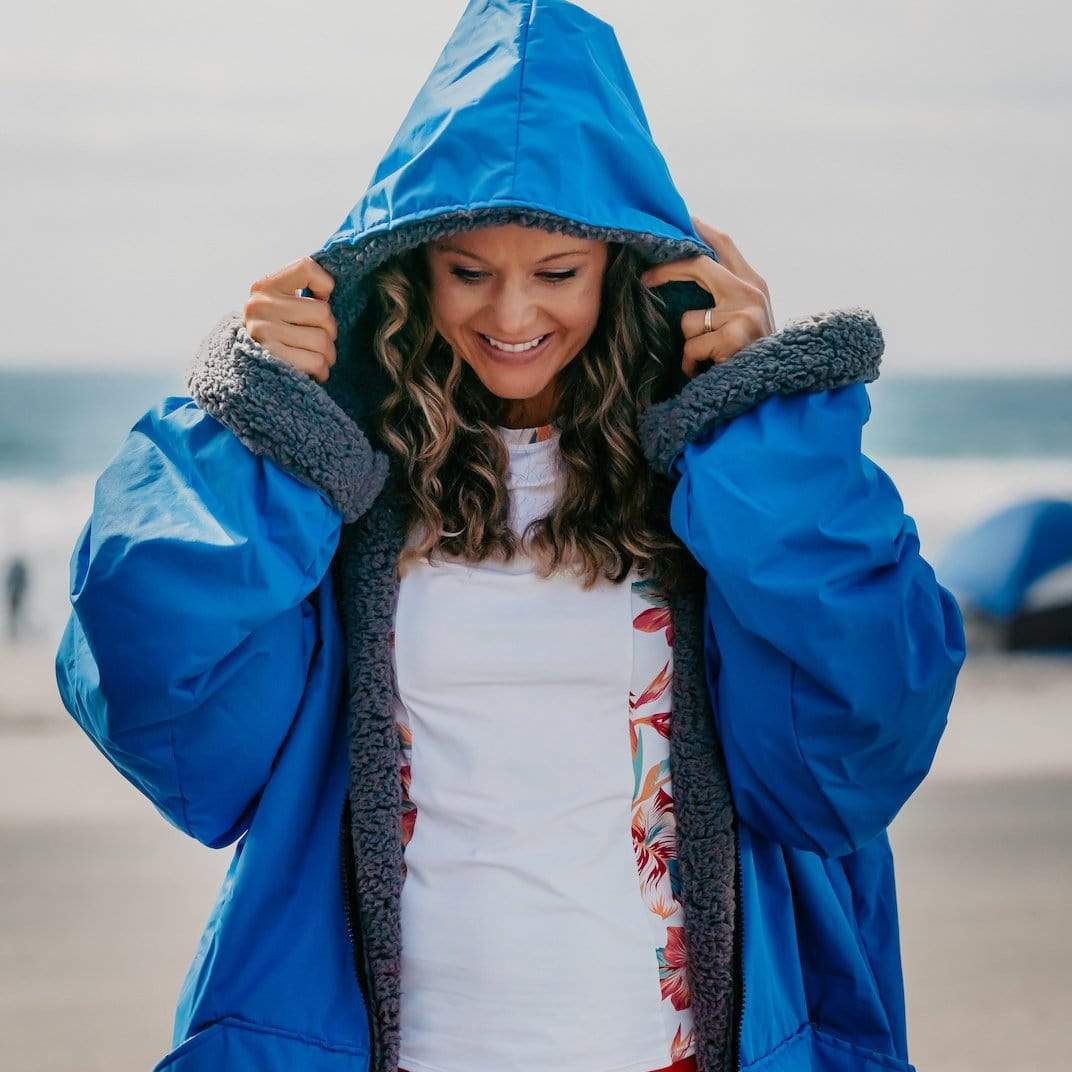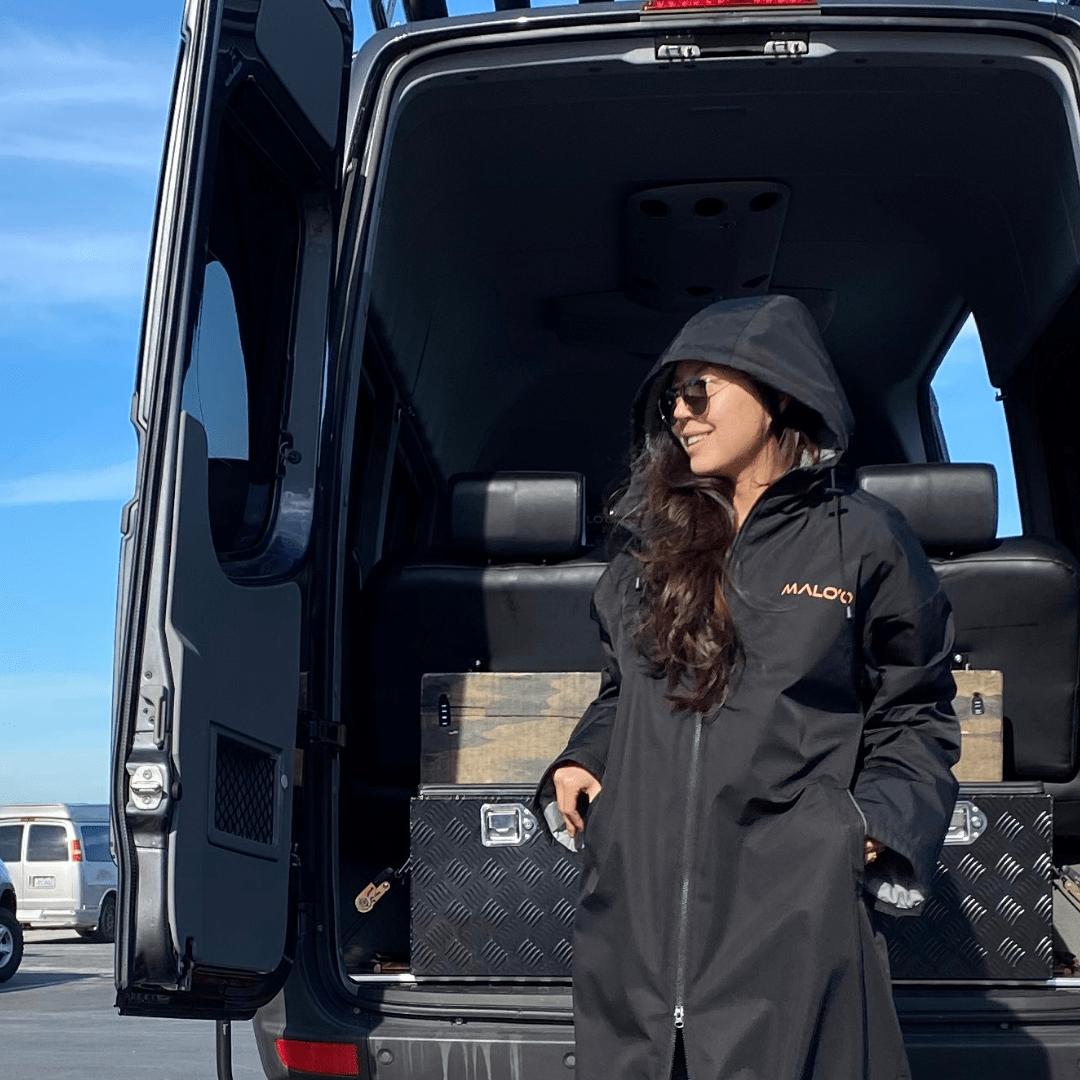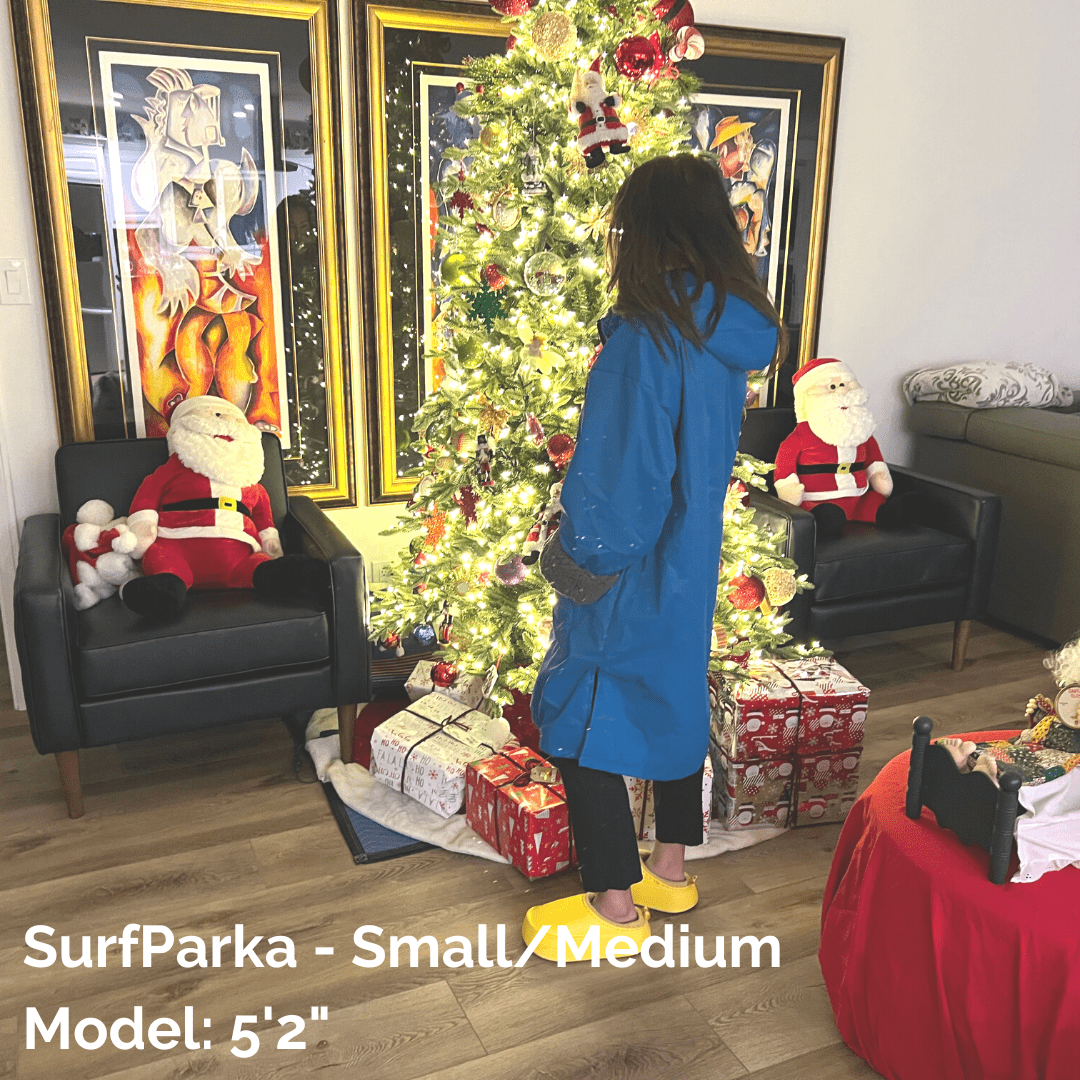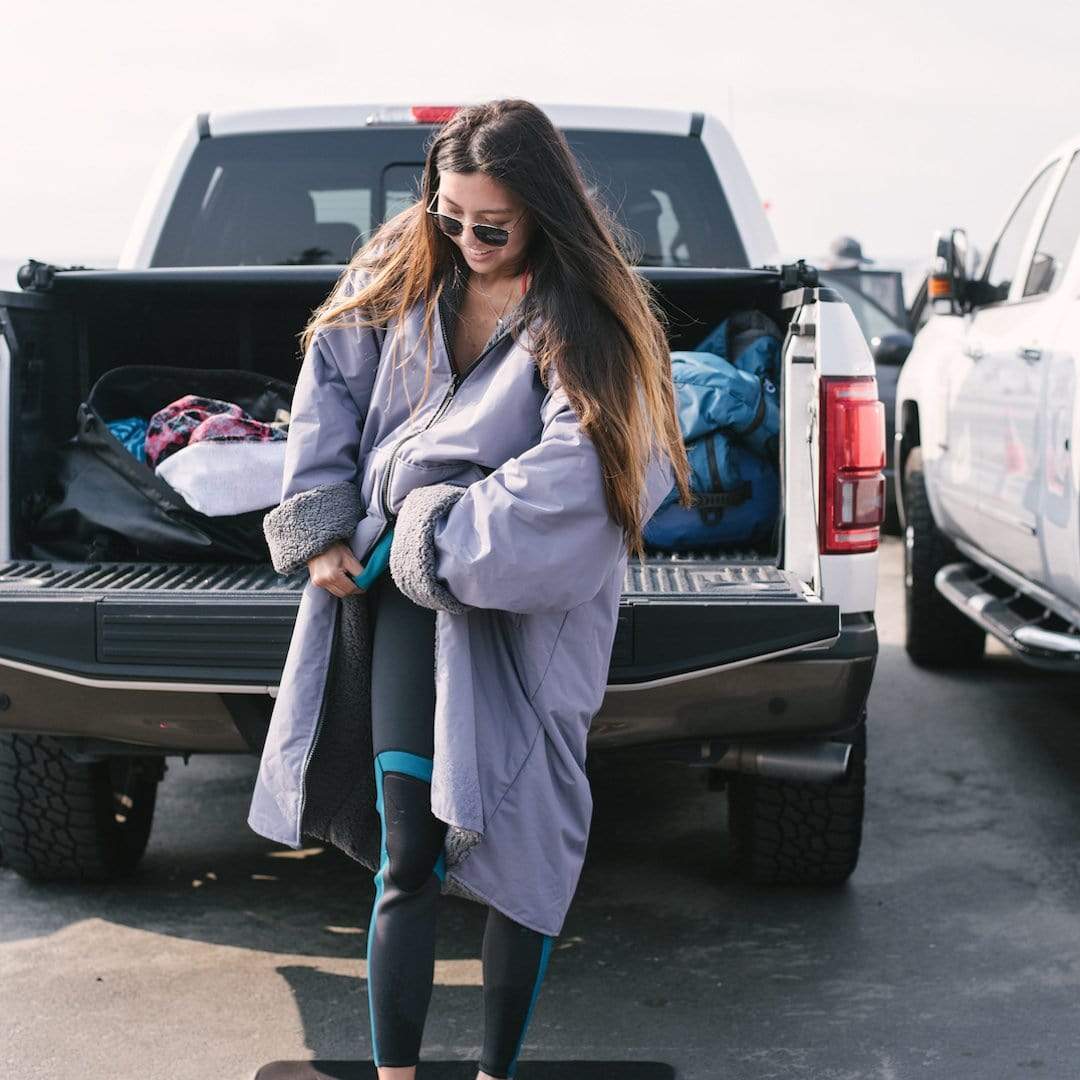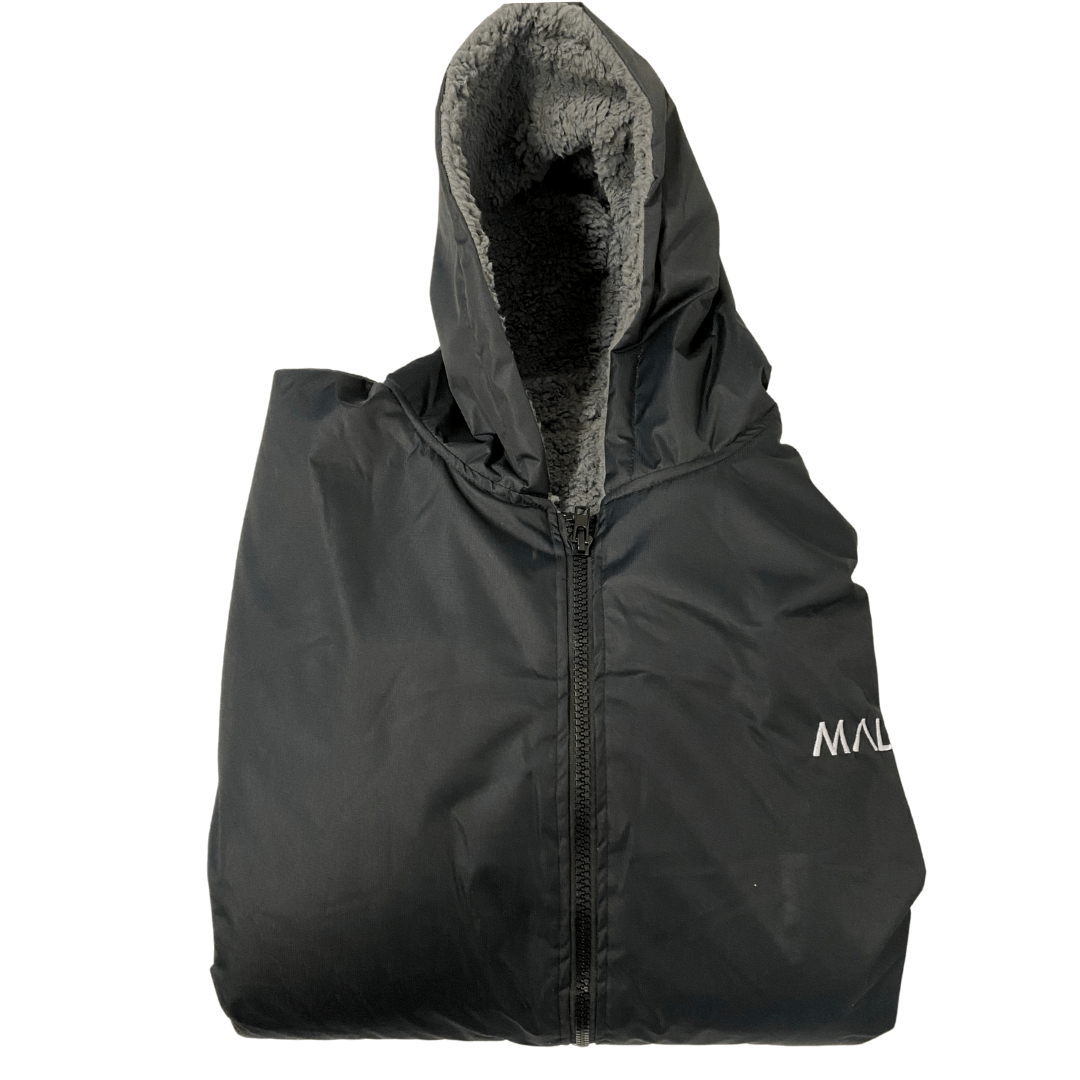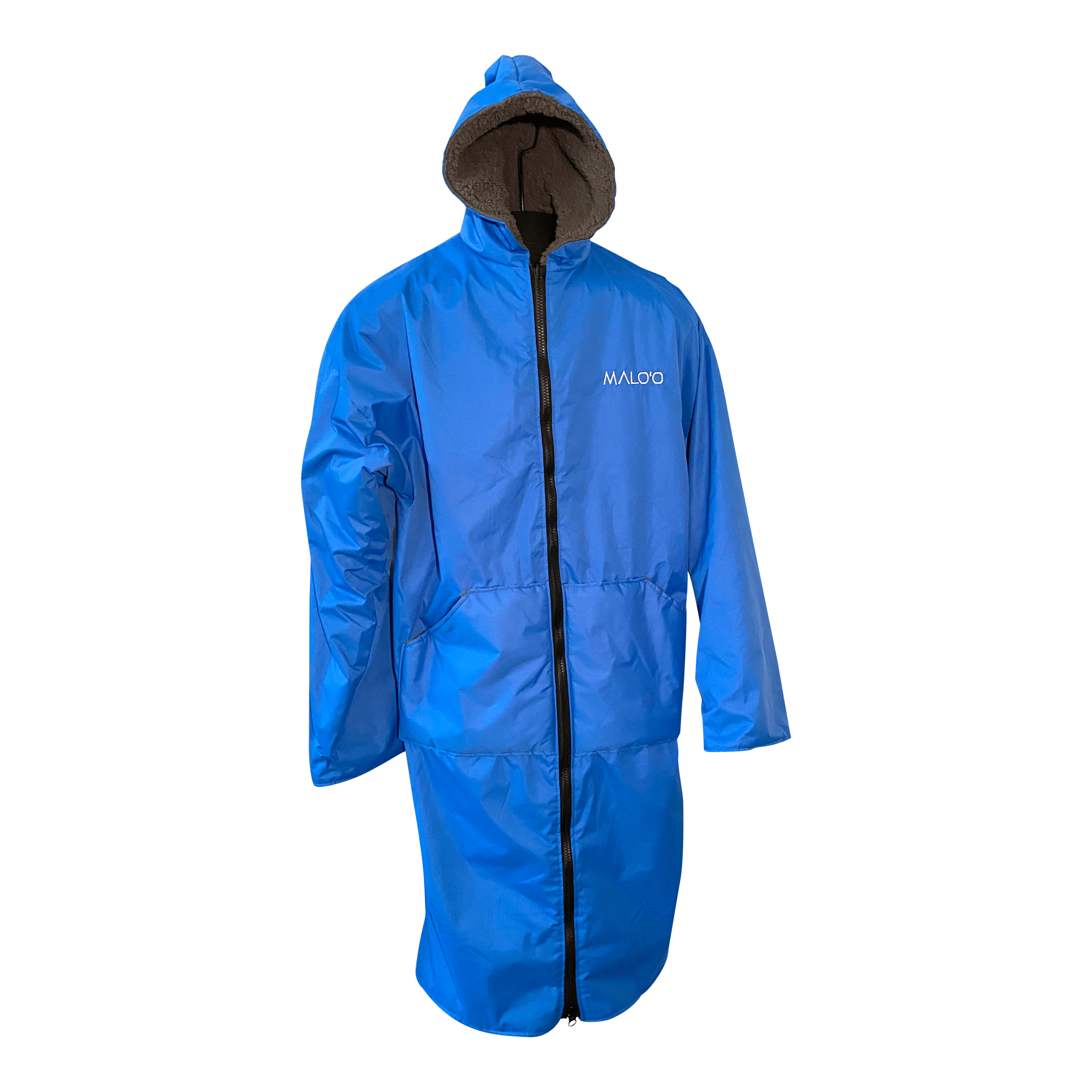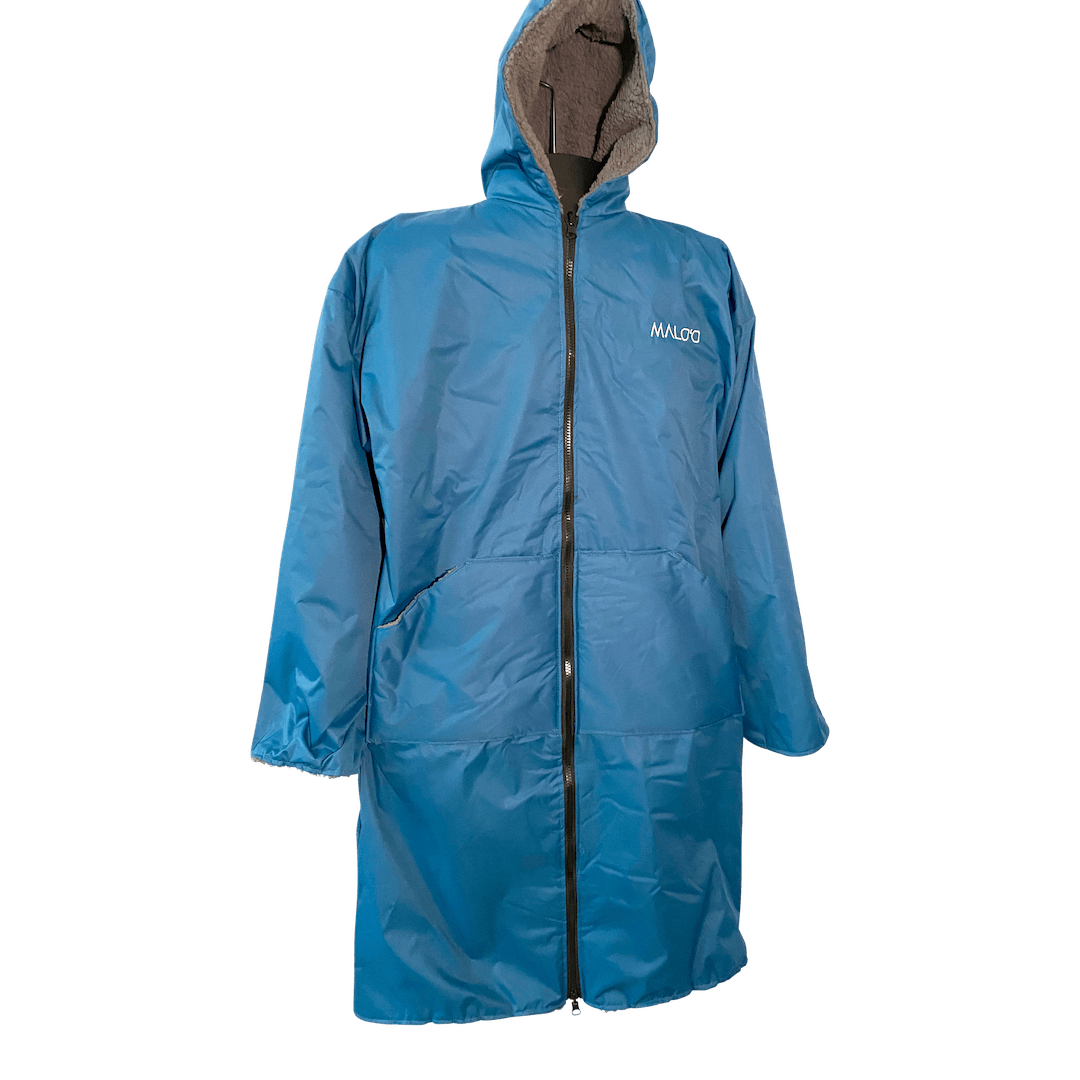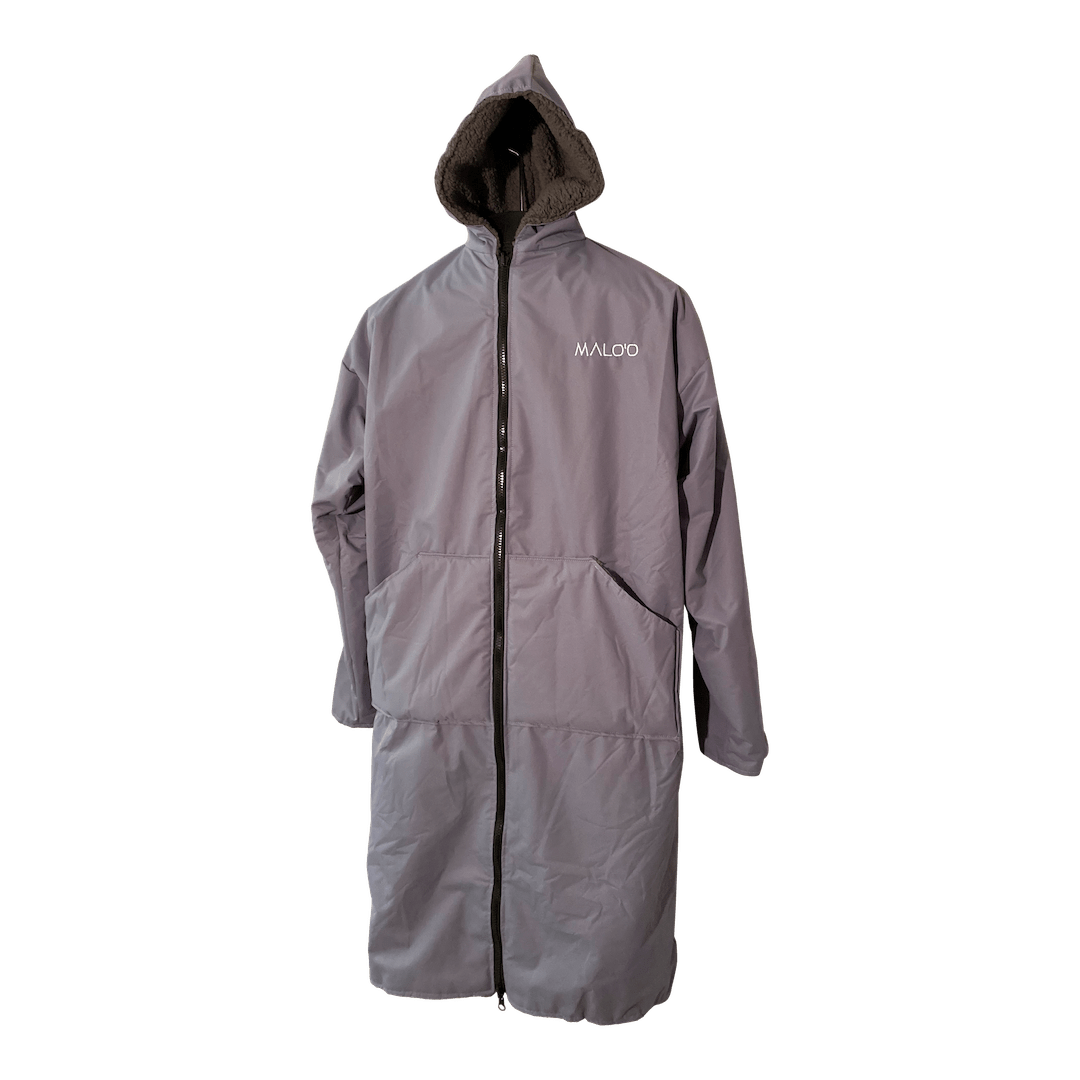 DESCRIPTION
PERFECT ADDITION TO YOUR COLD-WEATHER GEAR

Introducing the Malo'o SurfParka - a waterproof and windproof parka jacket that's perfect for changing clothes at the beach, lake, or mountains. No more struggling with a towel around your waist when you can wear the SurfParka instead.

The Malo'o SurfParka is designed to keep you warm and comfortable while you change in and out of your wetsuit, hoodie, or booties. There are two sizes and the design allows you to easily change without worrying about exposing yourself. You can even wear it while driving home after a chilly day in the water!

This eco-friendly parka is lined with recycled polyester sherpa fleece made from 100% recycled post-consumer materials, including the sleeves, to keep you cozy. The exterior is made of waterproof and windproof recycled polyester, with two large front pockets for storage. The recycled materials are made from used water bottles and help us keep them from our oceans. The 2-way all-weather zipper makes it easy to zip up tight and keep the elements out.

Whether you're fishing, surfing, or boating, the Malo'o SurfParka is the perfect addition to your outdoor gear. The two sizes can accommodate individuals from 5' to  6'6" tall and comes with long sleeves that can be rolled up for a better fit. Stay warm, dry, and protected from the elements with the Malo'o SurfParka!

- Waterproof & Windproof outer shell fabric made from - 100% post-consumer recycled materials
- Soft & Warm polyester sherpa fleece lining made from
- 2 Large exterior pockets, 3.5 lbs.
- S/M Dimensions: 25" wide & 53" tall
- L/XL Dimensions: 29" wide & 63" tall
- 2-way zipper – usable from inside or outside, top or bottom
- Long Sleeves -Roll-up to fit
- Long hem to cover the "backside" when changing and cover your entire seat – use it to change into your wetsuit at home without having to worry about getting wax on your car seats.

Fishing Gear
The Malo'o WetHoodie™ prevents frozen arms and soaked sleeves! Its just one of the many tools we have to enhance your fishing experience.