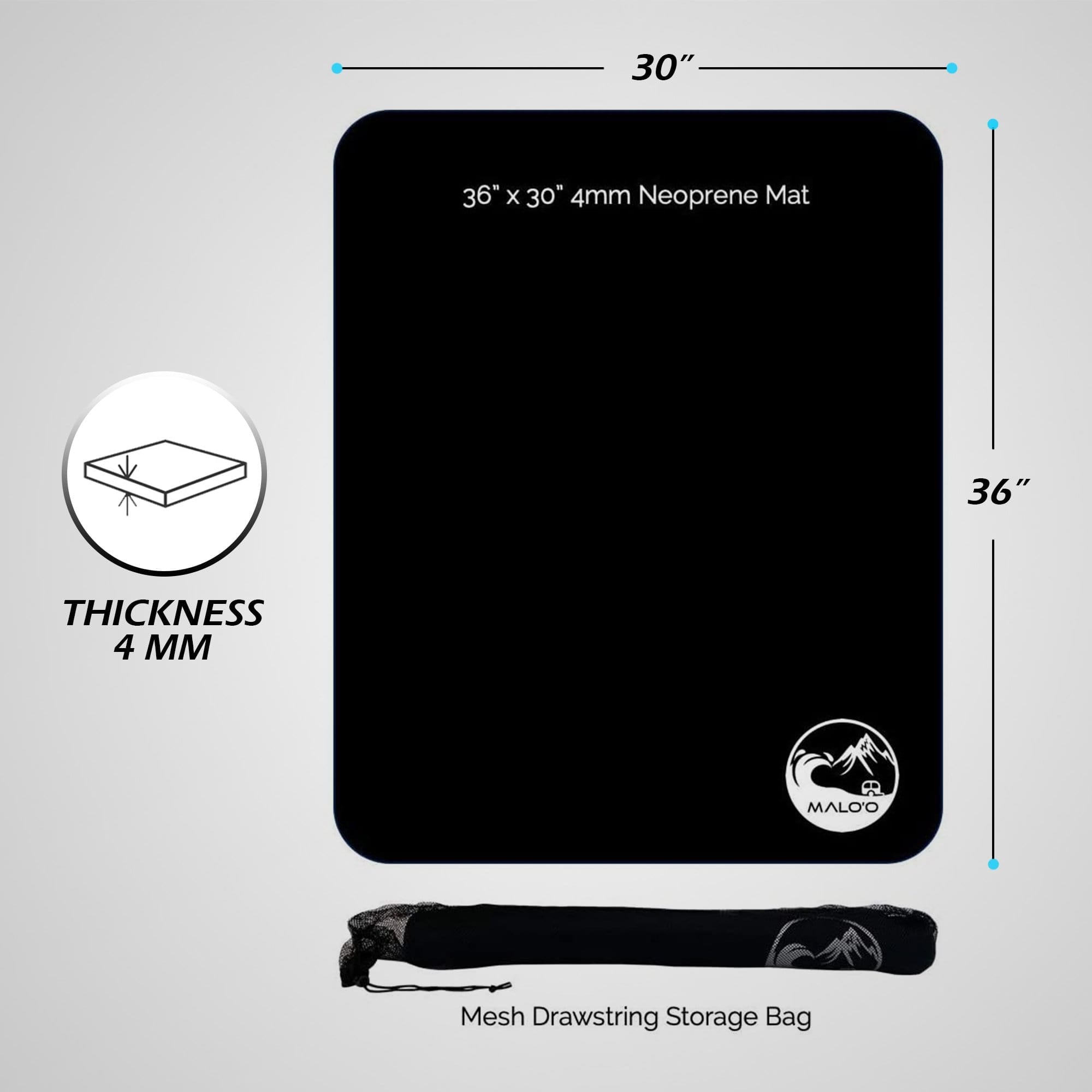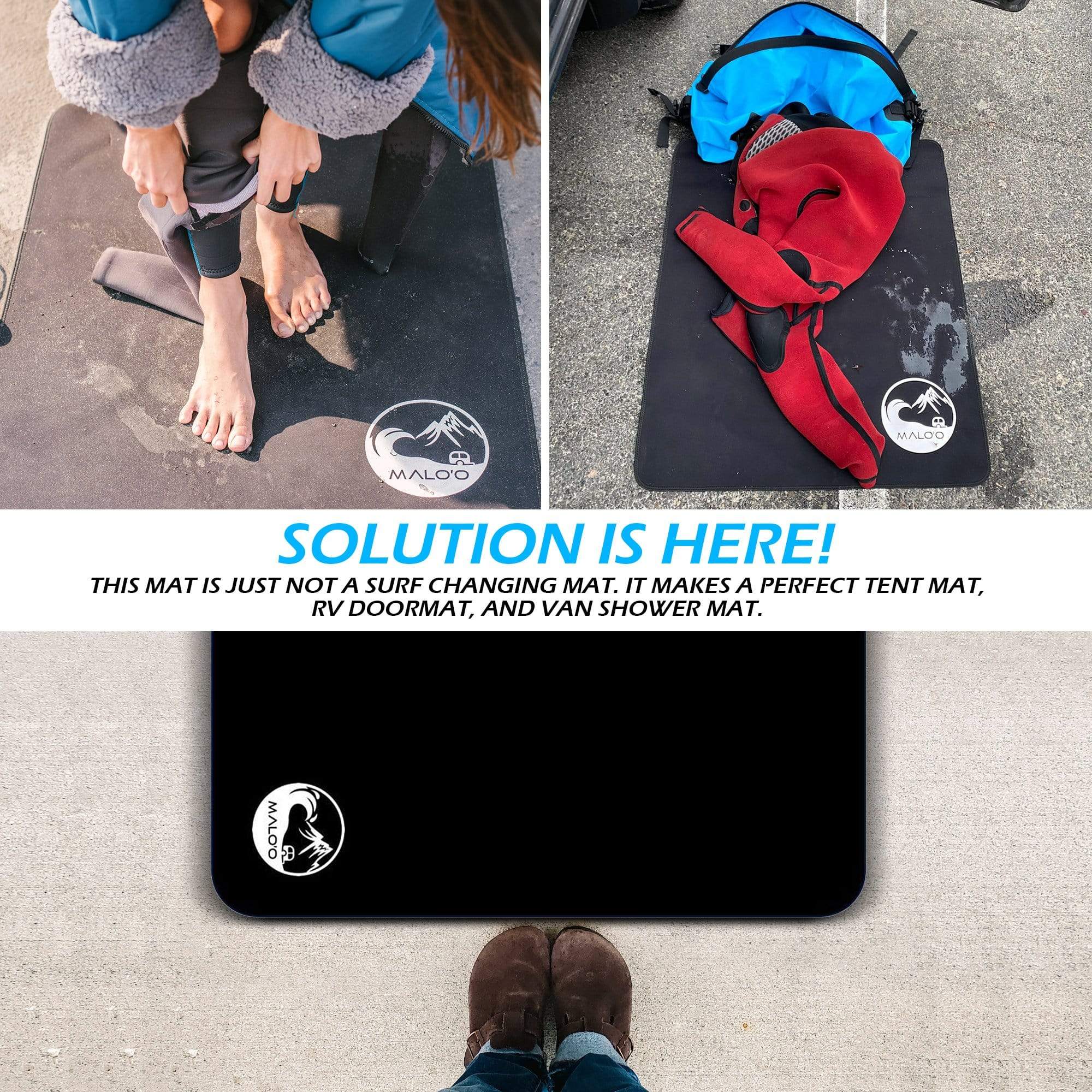 DESCRIPTION
PROTECT YOUR WETSUIT AND FEET

The Malo'o Neoprene Wetsuit Changing Mat is a sizable mat measuring 36" x 30" that safeguards your wetsuit and feet from rough and sharp terrain. This durable and quick-drying changing mat is 4mm thick and sturdy enough to handle any situation. It is easy to clean and maintain, as dirt, mud, and saltwater can be quickly washed away with clean water, then hung to dry.

The Malo'o Neoprene Wetsuit Changing Mat is not limited to outdoor activities like camping, RVing, or boating. It is also versatile enough to be used as a welcome mat or an outdoor shower mat. It comes with a compact mesh bag for storage, making it easy to take on the go.

- Neoprene 4 mm waterproof material
- 36" long x 30" wide, 1.4lbs.
- Reinforced edges for durability
- Completely Waterproof
- Nylon mesh drawstring bag for storage
- Quick-dry, lightweight, super-soft neoprene
handy
I have three little ones I take to the beach almost every day in our sprinter. I fill this, hang it on the door and get all the sand off them. Incredible what they can do for the price!
I pull a trailer and
plan to keep in the truck for changing in to and out of fishing waders on muddy or snowy ground without needing to do the balance dance anymore.
Wetsuit changing mat
I pull a trailer and ATV with my 4Runner and after a day of playing in the mud I would always throw several towels over the seats. This was very inconvenient. Enter the Malo'o seat covers. Just slip over the head rest and the over sized seat cover prevents mud and water from getting on the cloth seats. I also purchased the wet suit changing mat for an everyday carpet covering for the back hatch. Very pleased with these high quality products!
Changing Mat
Works as described. Easy to clean!