Free Shipping on Orders > $75
Returns or Exchanges
14 days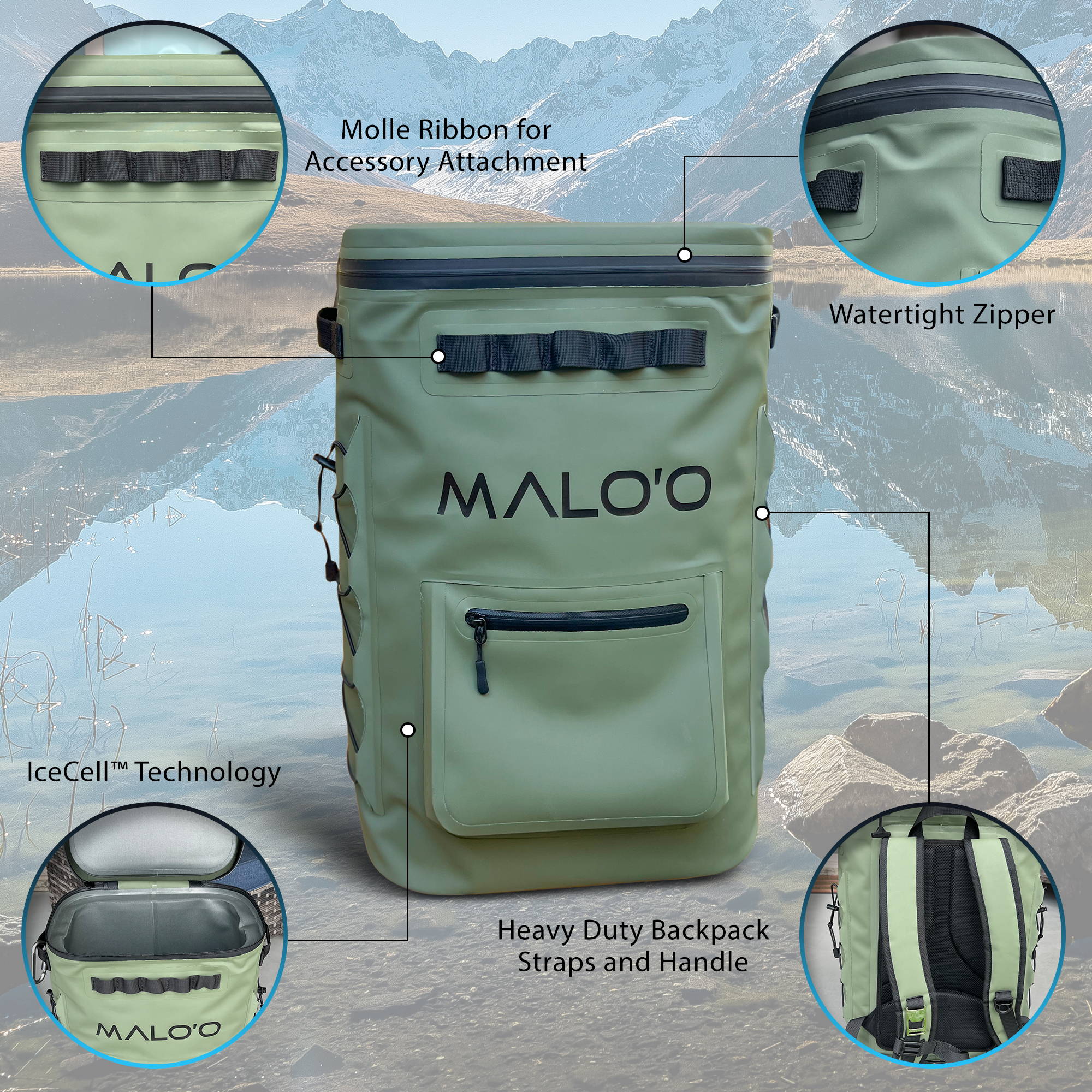 The Malo'o Adventure Cooler was built with IceCell™ technology for those longer, more adventurous outings. The 100% waterproof and leakproof cooler will hold ice for days and its durable construction makes it hold up to those rigorous trips. The top-opening cooler with a waterproof zipper is easy to load and the strong backpack straps provide hands-free carrying. The Molle ribbon and side tie-down points provide multiple ways to secure the Adventure Cooler or additional gear to it.
SPECIFICATIONS
20" x 14" x 10" Exterior
18" x 12" x 8" Interior
IceCell™ Technology premium closed-cell Insulation
Holds 30 cans and a bag of ice
Hands-Free comfortable backpack straps
Airtight Waterproof Zipper Top for easy access and no spill
Welded Seams that make it 100% waterproof and floatable
Exterior Front pocket with waterproof zipper
Liner if food-grade material
Side adjustable cords for more grear
Molle Attachment Ribbon
The Malo'o DryPack Backpack Cooler keeps your drinks cold or your gear dry so you can go on epic adventures. It doubles as a cooler for taking along cold beverages or a dry bag when you need to keep your gear, snacks, and electronics dry.
Whether you're going fishing, camping, kayaking, boating, hunting, hiking, or to the beach, the Malo'o Backpack Cooler is the simple and smart way to have cold drinks and dry gear. It's a cooler bag that's big enough for any adventure and can hold 24 cans (18 bottles) along with ice, and still, be comfortably worn as a backpack.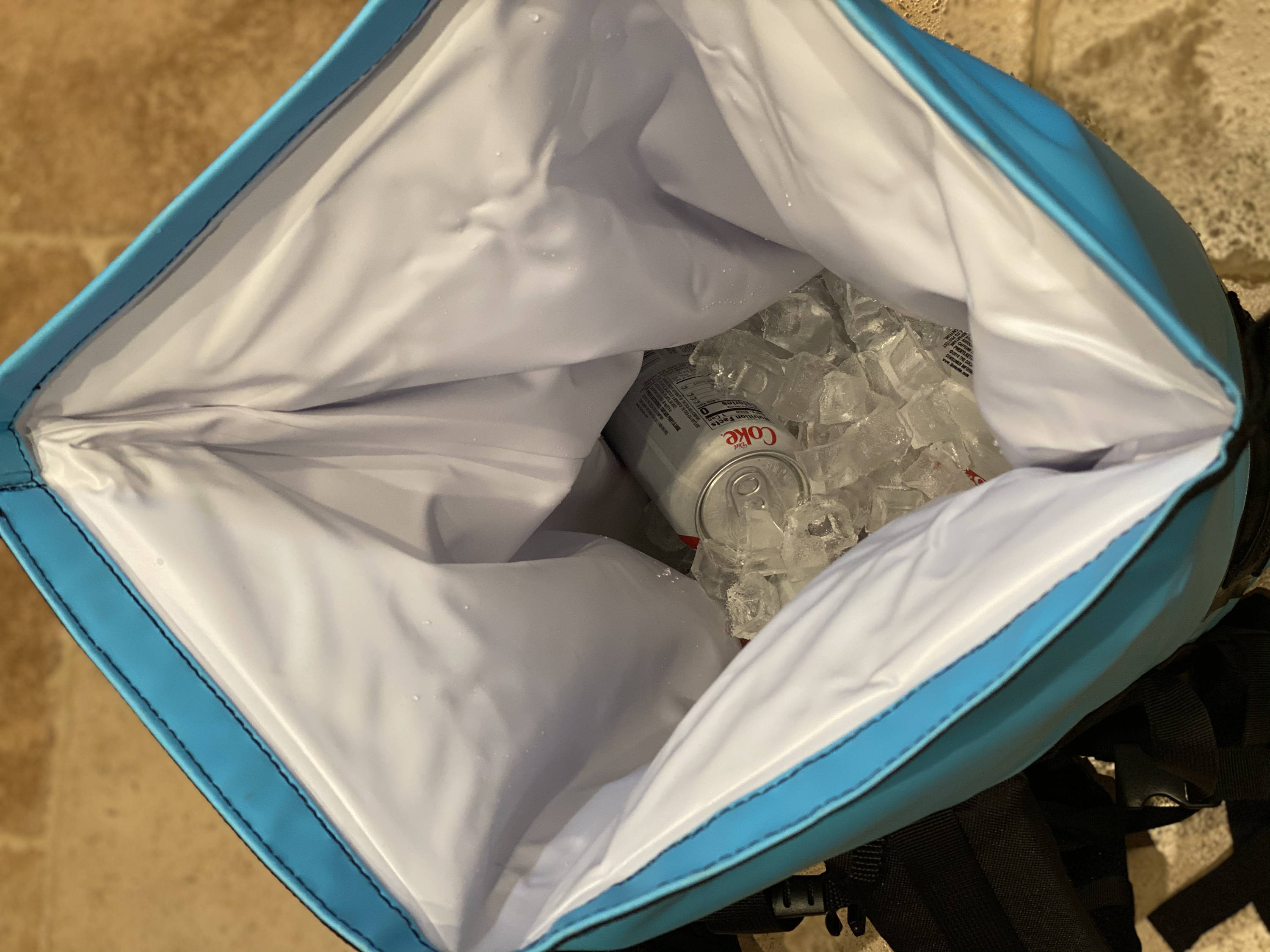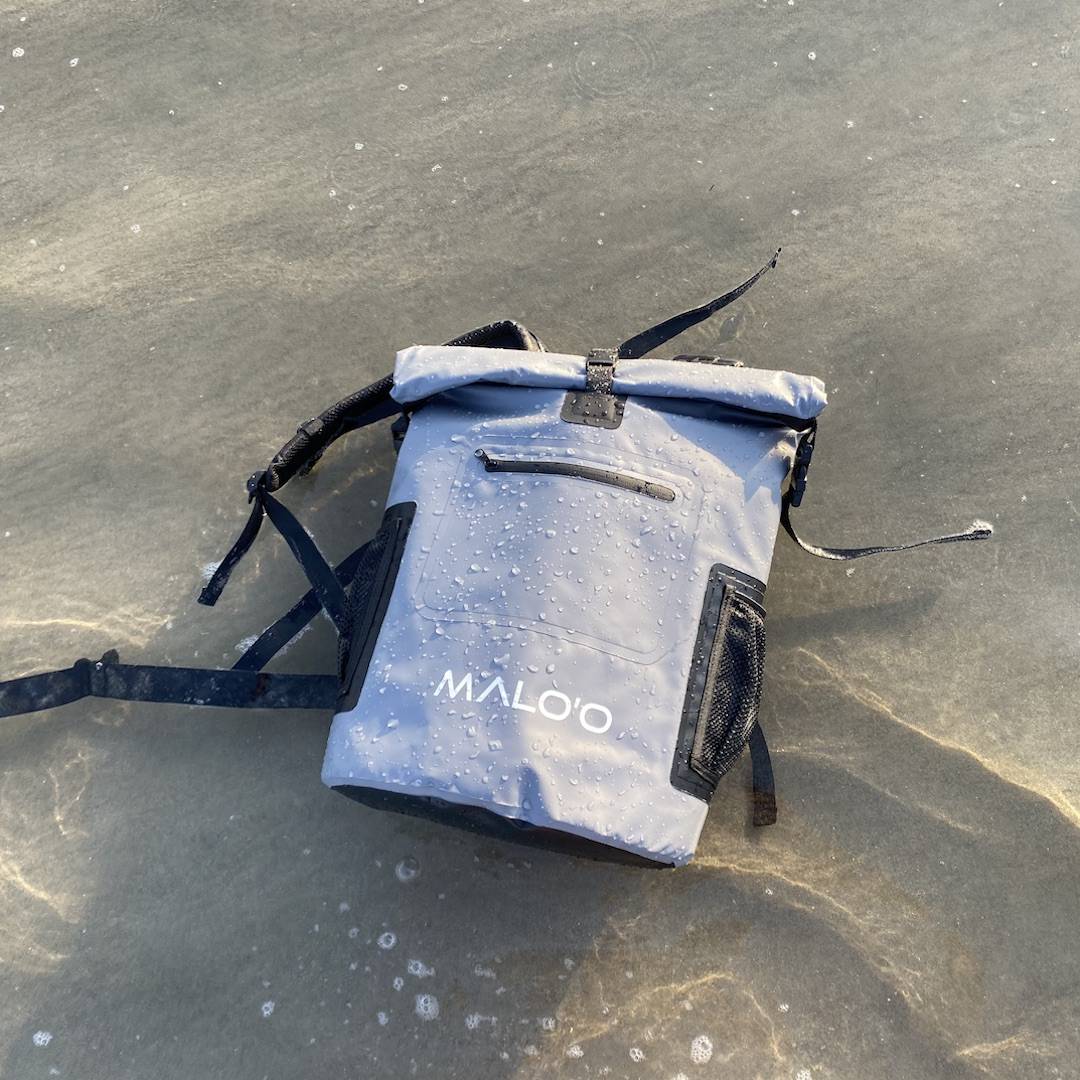 The Malo'o Backpack Coolers are perfect for a day fishing, hiking, picnicking, working, or in the water. The high-density insulation and the leak-proof liner make sure what you put inside stays inside.
The Backpack Cooler has ergonomically designed back straps and padding to carry it much more comfortable than hard coolers. We've also added a pocket for your keys & phone and side pockets for bottles or flasks. The cooler is made from waterproof material and is tear-resistant and works as a great dry bag when not on cooler duty.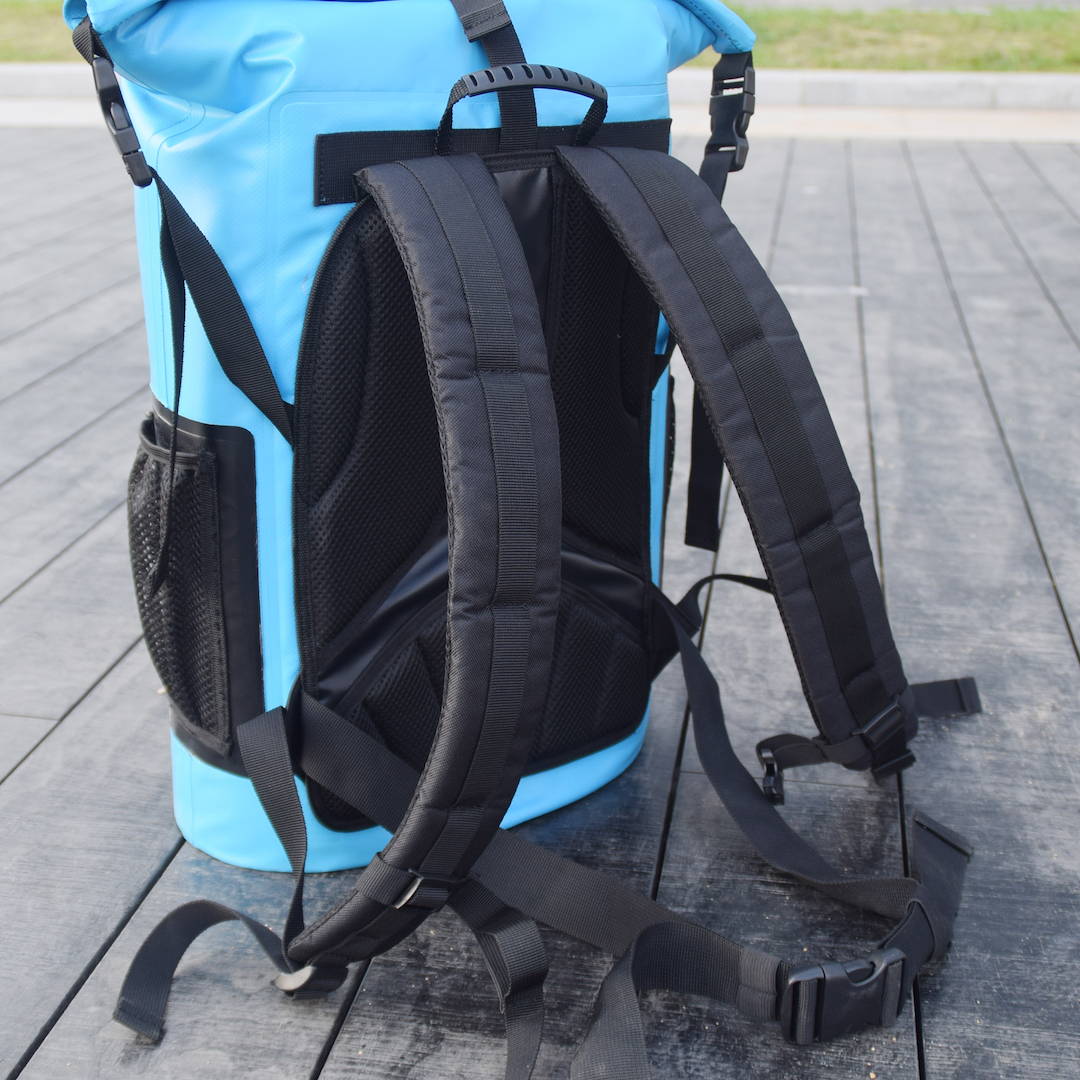 ---