Free Shipping in Continental USA
Returns or Exchanges
14 days
10% Off
CODE: PONCHOPARKA10
Whether you're fishing in Montana, surfing in California, or boating in New England, the Malo'o WaterParka will keep you warm and protected from the elements. The exterior is waterproof and windproof polyester with two large front pockets. A 2-way all-weather zipper makes it easy to zip it up tight to keep the elements out and zip up from the bottom to make changing easier.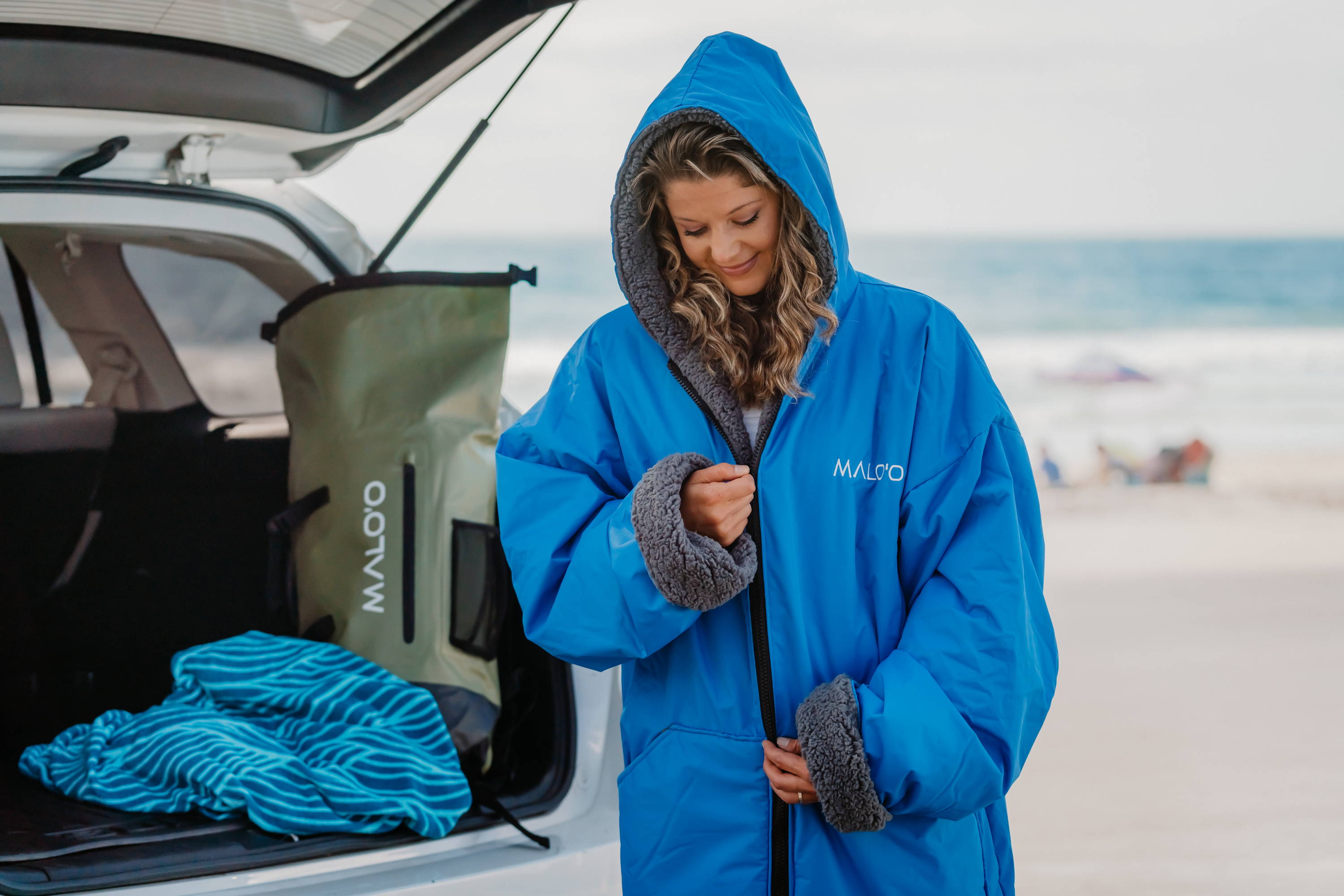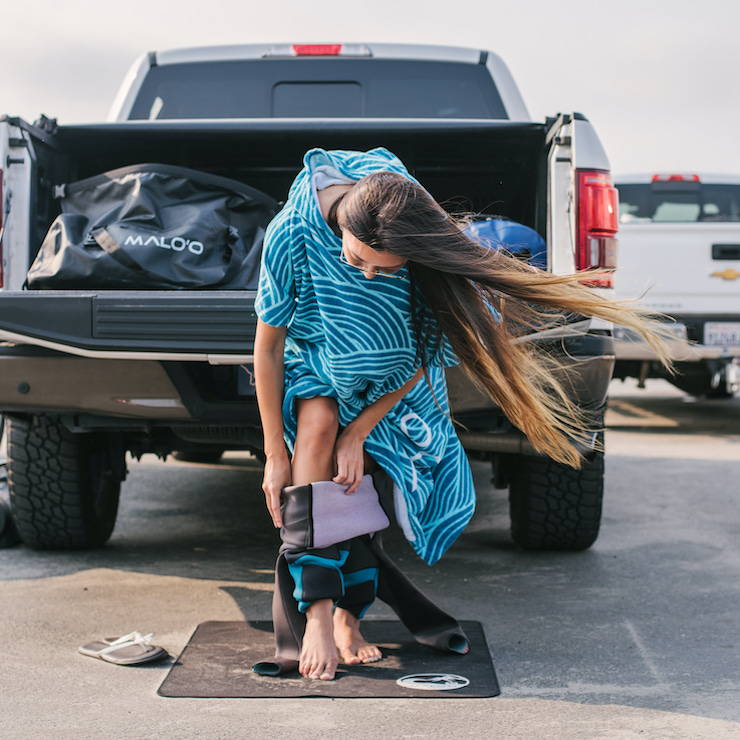 The Malo'o Surf Poncho & Changing Robe is great for changing into or out of your wetsuits, shorts, or clothes without flashing other surfers, bystanders, and kooks in the parking area. If you love to surf, that means you're usually wet and sandy after your session. We've used multiple changing robes or towel ponchos over the years, and we found they were either too short and risked flash exposure or were like cardboard and not very comfortable.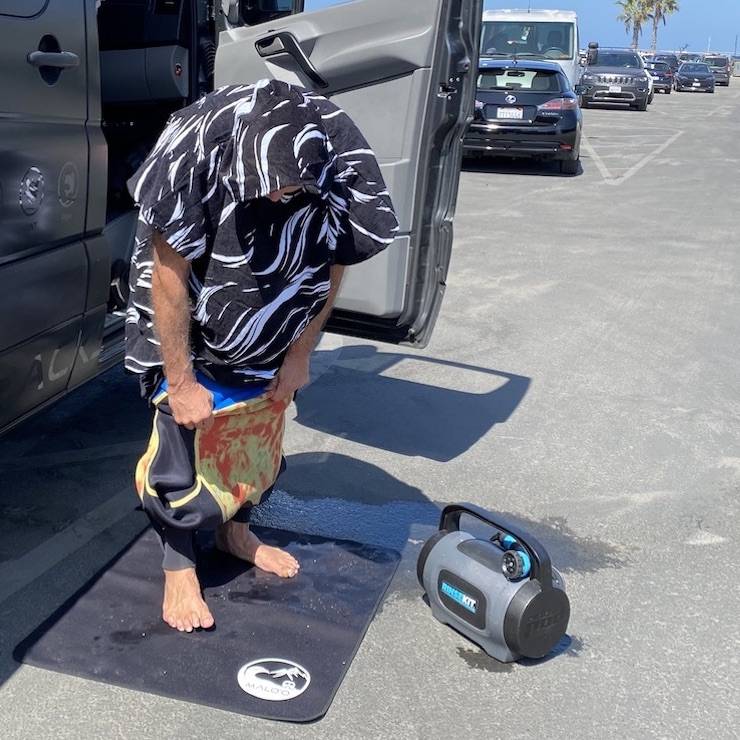 ---
Protect your gear from the sharp & rough asphalt!