Free Shipping in Continental USA
Returns or Exchanges
14 days
10% Off
CODE: PONCHOPARKA10
Four Different Options For You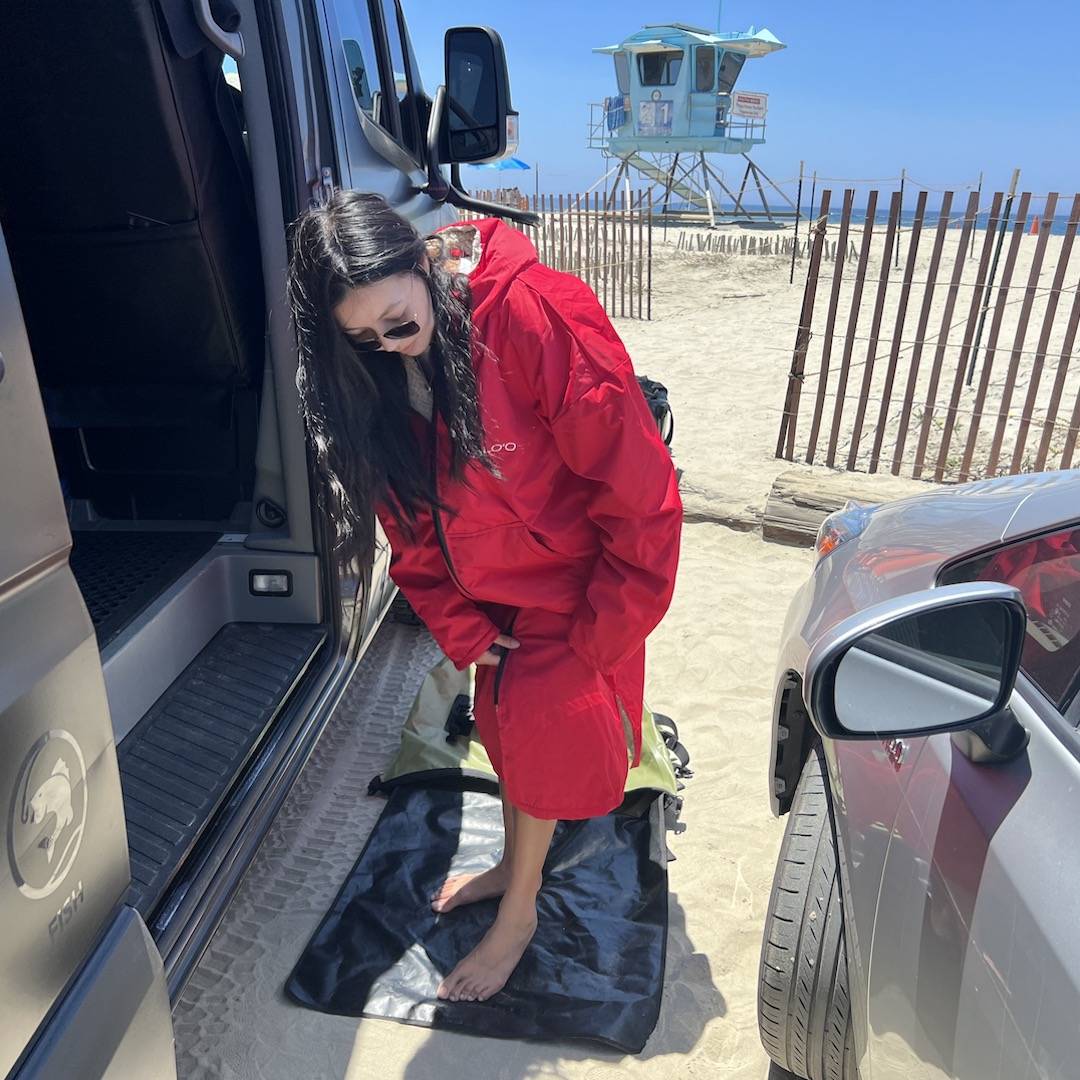 Whether you're fishing in Montana, surfing in California, or boating in New England, the Malo'o WaterParka will keep you warm and protected from the elements. The exterior is waterproof and windproof polyester with two large front pockets. A 2-way all-weather zipper makes it easy to zip it up tight to keep the elements out and zip up from the bottom to make changing easier. Two sizes available!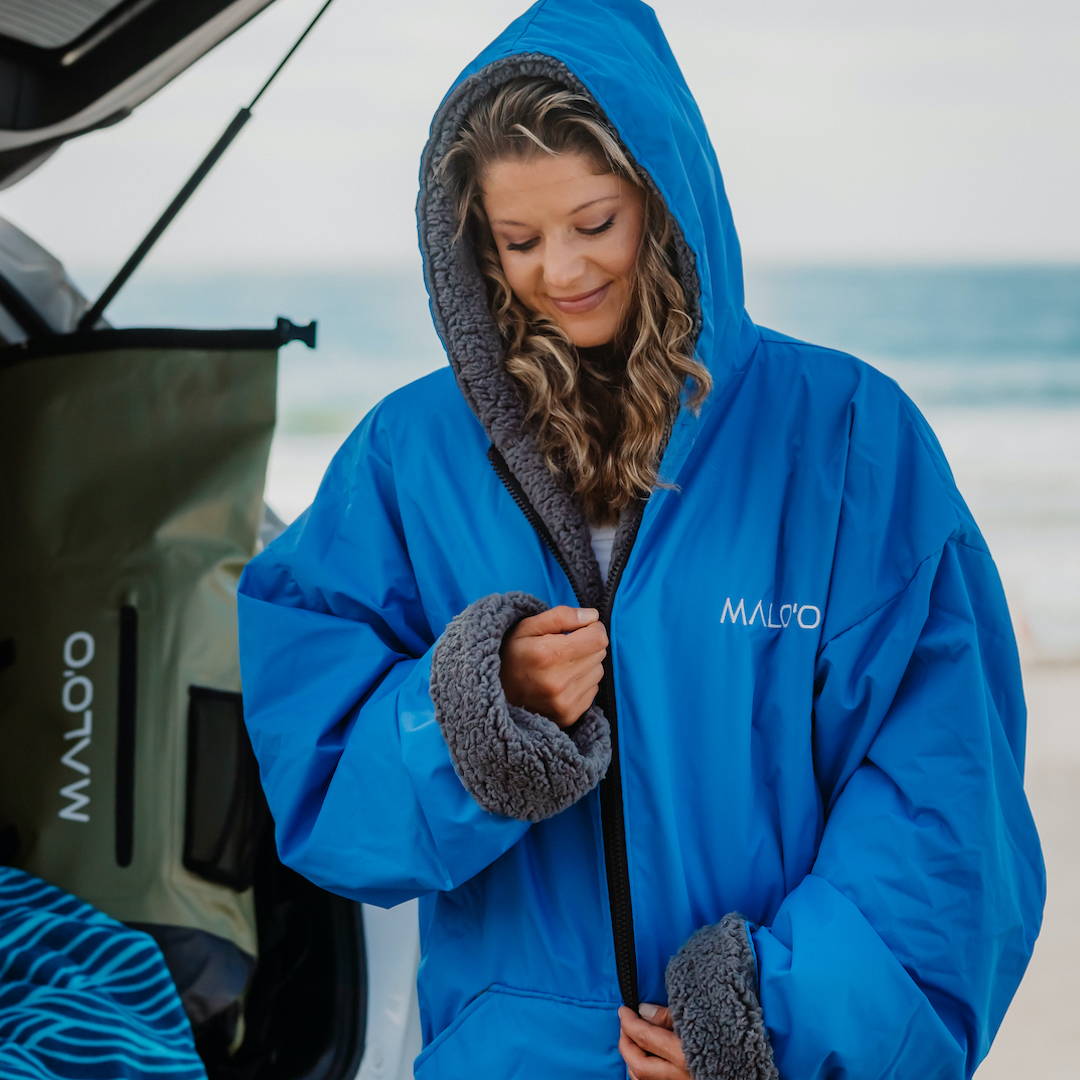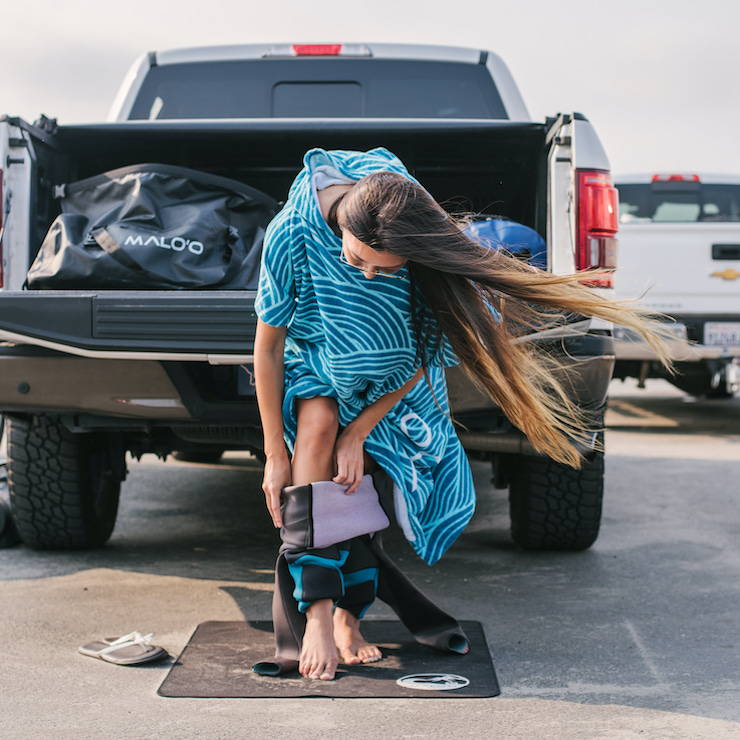 The Mehana Changing Poncho
The Malo'o M hana Changing Poncho is great for changing into or out of your wetsuits, shorts, or clothes without flashing other surfers, bystanders, and kooks in the parking area. If you love to surf, that means you're usually wet and sandy after your session. We've used multiple changing robes or towel ponchos over the years, and we found they were either too short and risked flash exposure or were like cardboard and not very comfortable.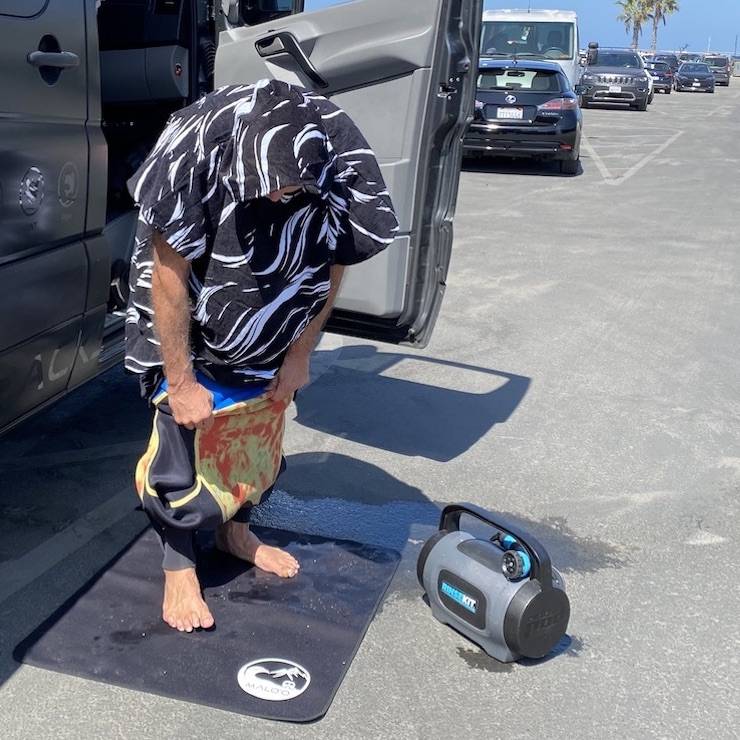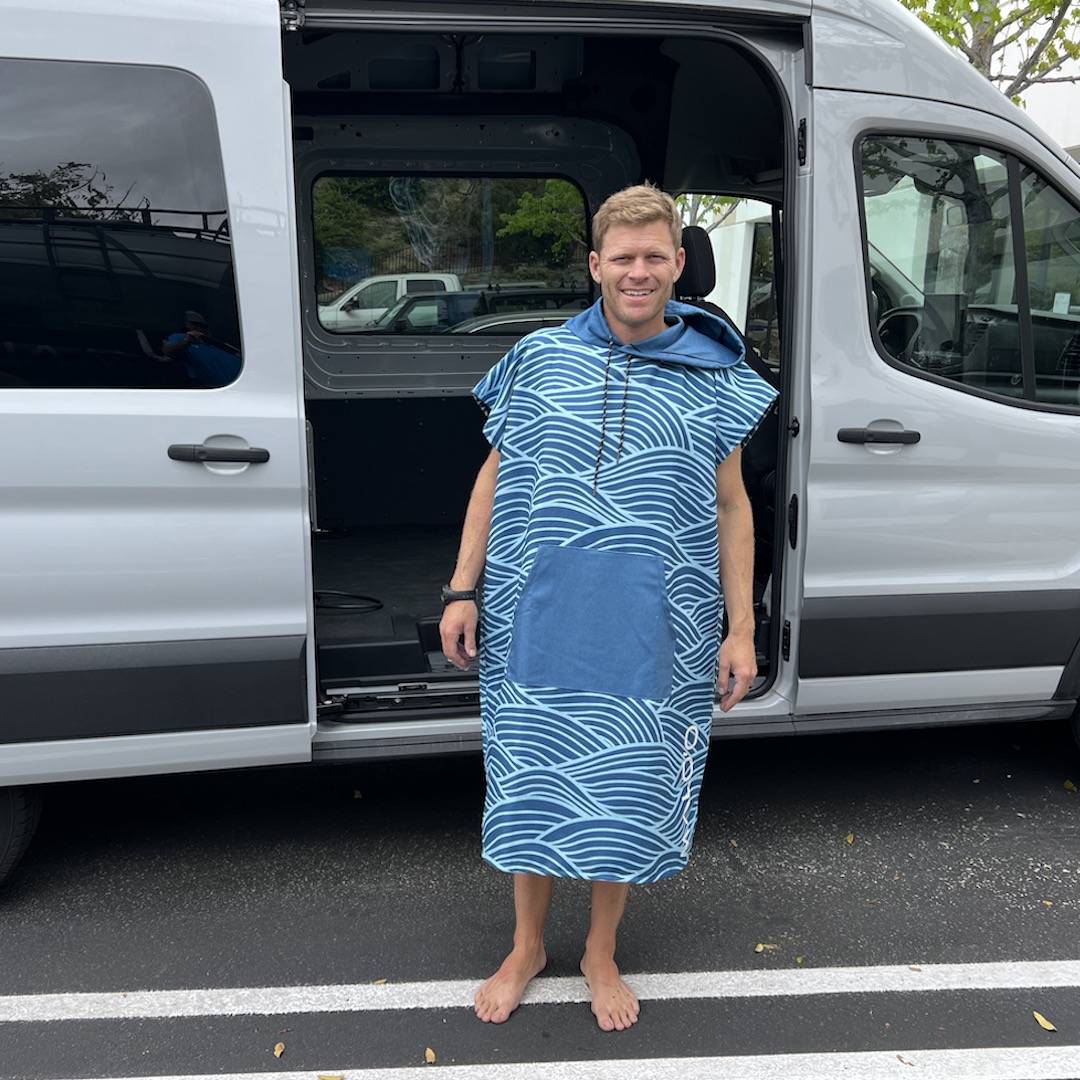 This eco-friendly changing poncho is made from post-consumer recycled materials, so you can feel good about helping the planet while keeping warm and dry. It's incredibly soft, absorbent, and sand-resistant, making it a must-have for any surfer. Plus, it's available in toddler sizes up to large adults, so everyone can stay cozy. Adult and children sizes available.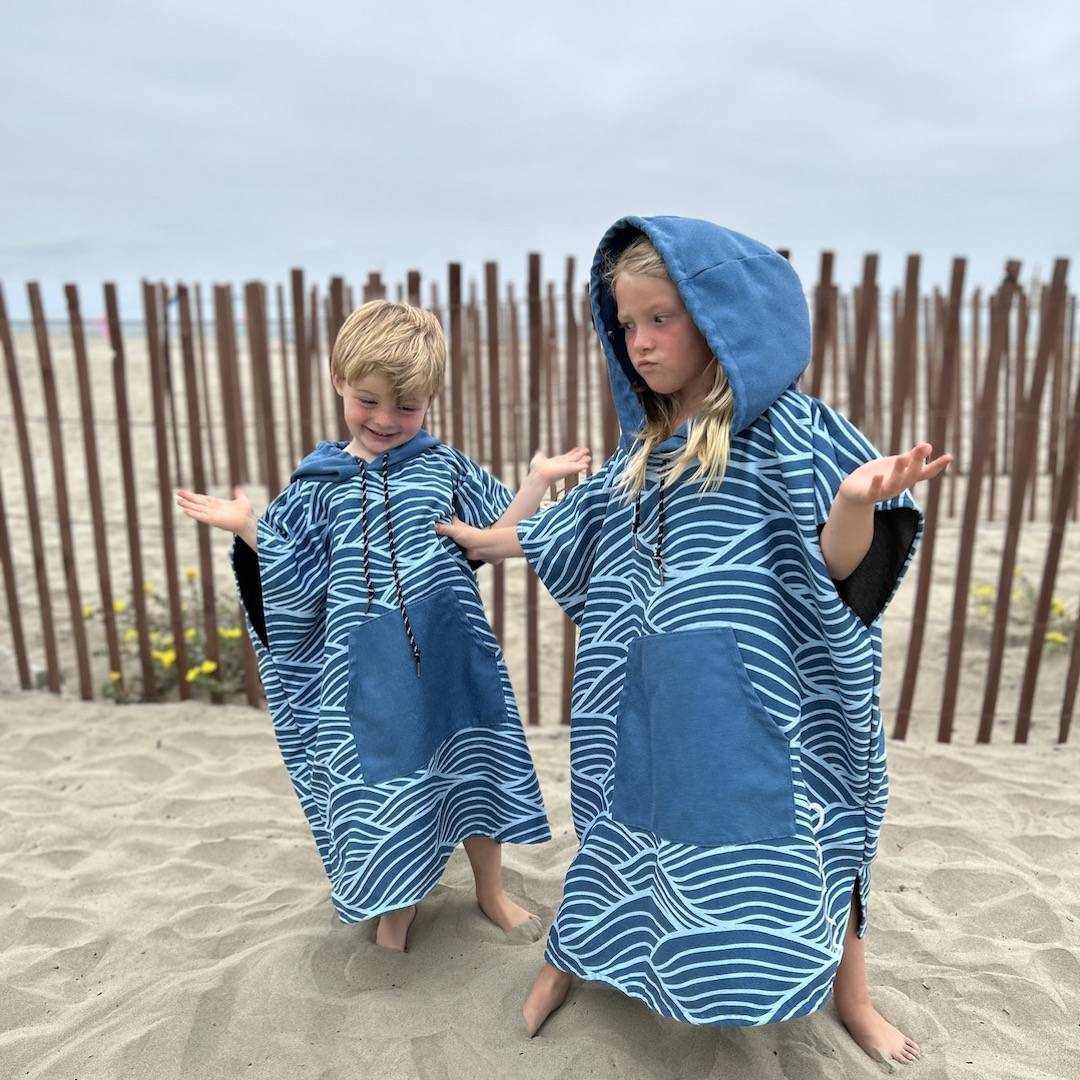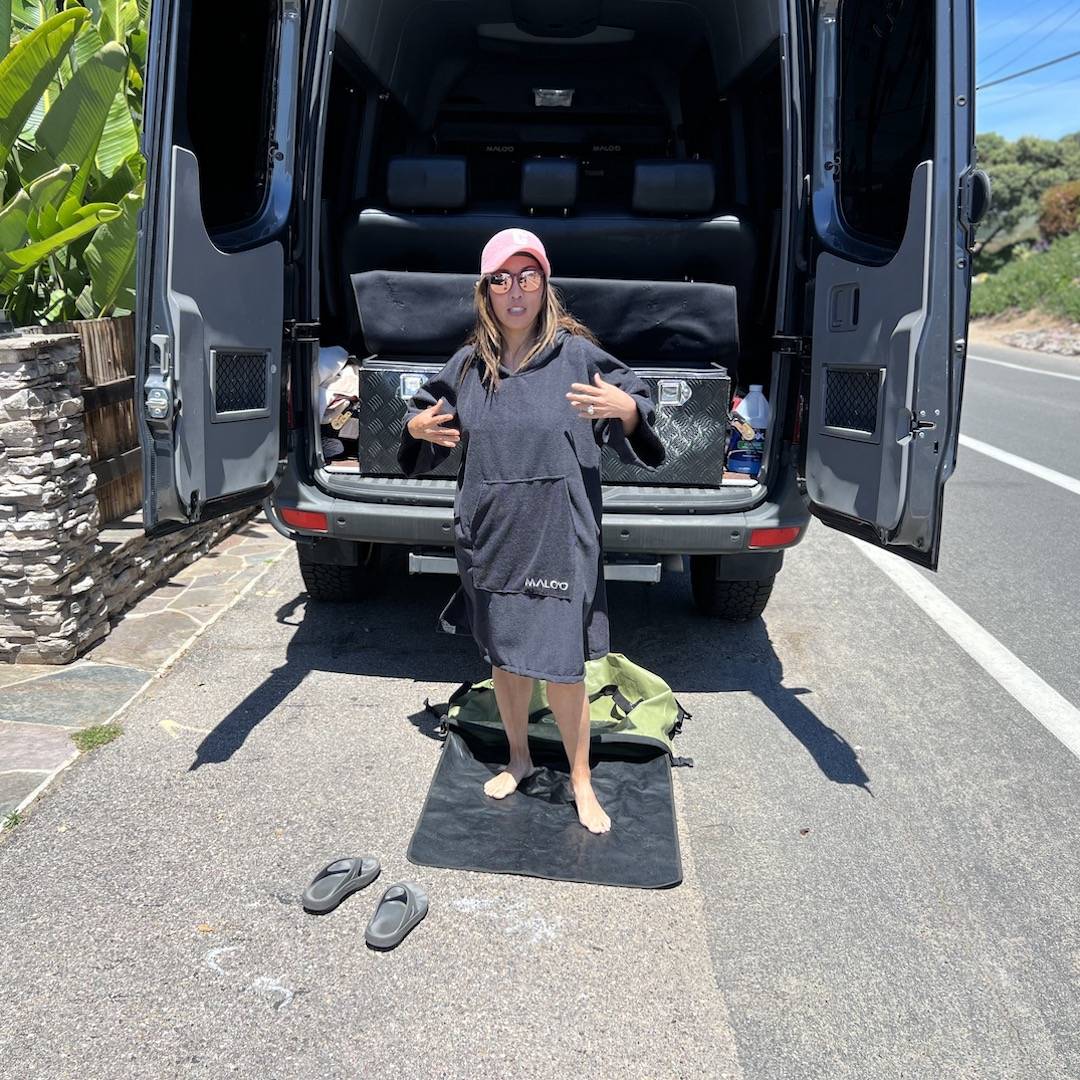 The Malo'o Avo Changing Poncho is 100% microfiber poncho is incredibly soft and large, with four different sizes available to fit everyone. It has a large hood, front pocket, and a 360 GSM cotton body, making it perfect for going over your wetsuit and providing you with plenty of room to change. You don't have to worry about kooks taking a peek either, as it's long enough to cover you even if you're 6'6". Adult and children sizes available.