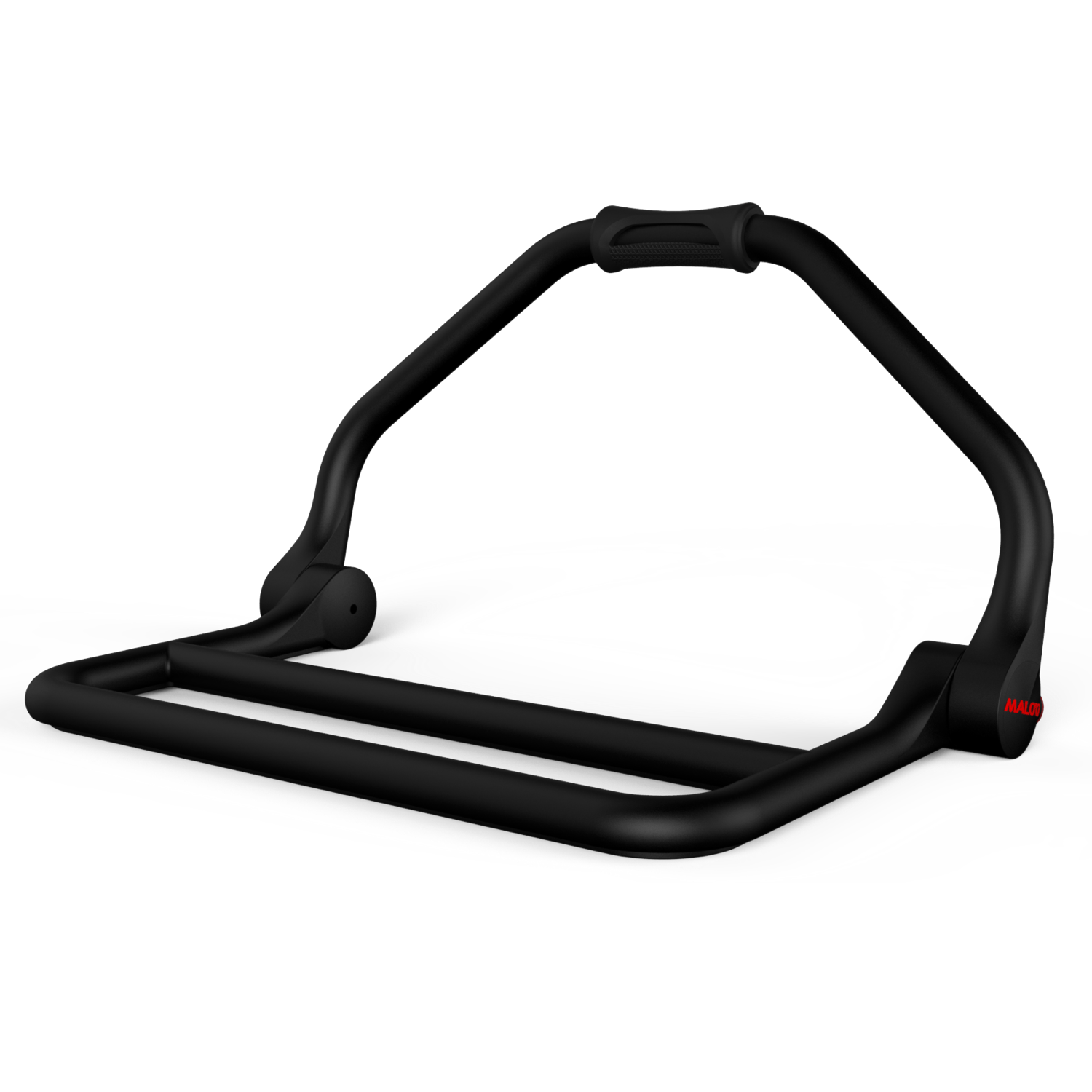 THE ULTIMATE PORTABLE DRYING RACK
The Malo'o DryRack is a handy and light drying rack that is easy to carry around. It's perfect for drying your wetsuit, towels, or outdoor gear when you're out and about, at the beach, on a road trip, or in the office.
No need to worry about leaving your wet gear in the car and ending up with a funky smell. The Malo'o DryRack comes with two drying bars and can support up to 20 pounds of weight. It's a great wetsuit hanger to air dry towels and swimwear or to dry your outdoor gear on the go. The rack is designed with padding on the handle and hinges to prevent scratching, so you can hang it almost anywhere. You can also open it fully and use it at home for extra drying space instead of a clothesline.
From the beach to the office, the Malo'o DryRack is a convenient solution to prevent smelly and damp gear. Just hang your wet items on the DryRack and let them air dry.


-20 lb. holding capacity
-21.1" l x 11.95" h x 3" w (closed)
-21.1" x 11.95" x 11.95" (open)
-Weighs 2.7lbs
-Lightweight, durable, and portable
-Protective padding on the back of the hinges and handles so it won't scratch
-Two drying bars for space to hang dry multiple items
-The convenient design folds flat for easy storage
-Suction cup and rack clips accessories offer even more versatility and are great for vehicles where the side mirror is low to the ground
-Open DryRack and slide the opening between the curved bar and the straight bars over the side-view mirror
-Adjust the top padding so it is behind the mirror and the rubber pads at each hinge rest comfortably on the side of the car
-Pull off and collapse for the next use
-Warning: If the hinge pads do not rest on the side of the car due to the auto body design, do not use the DryRack on the side mirror. Please use a Malo'o suction cup and attach it to a window or flat surface where the handle and hinge pads make contact with the vehicle.
Fishing Gear
The Malo'o WetHoodie™ prevents frozen arms and soaked sleeves! Its just one of the many tools we have to enhance your fishing experience.