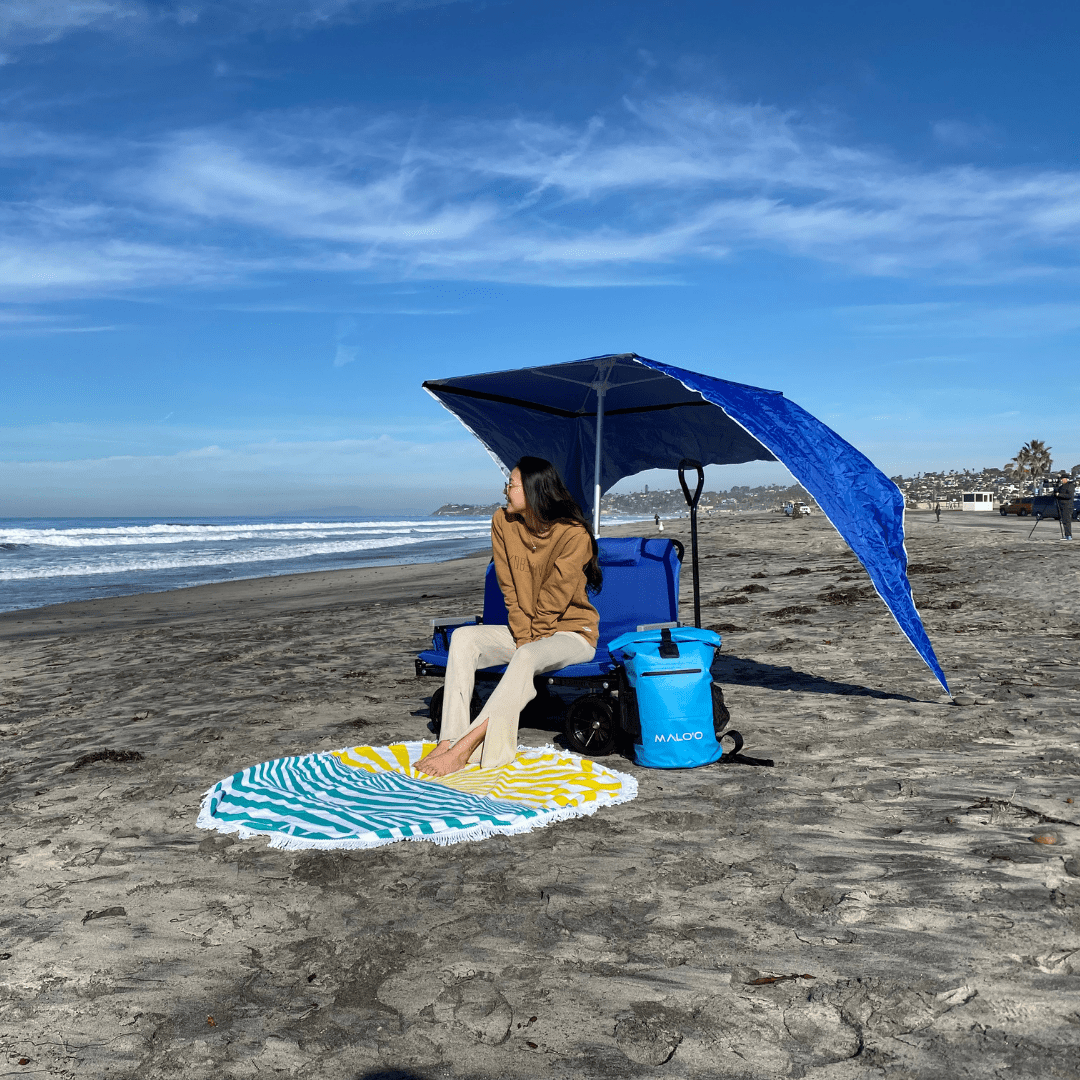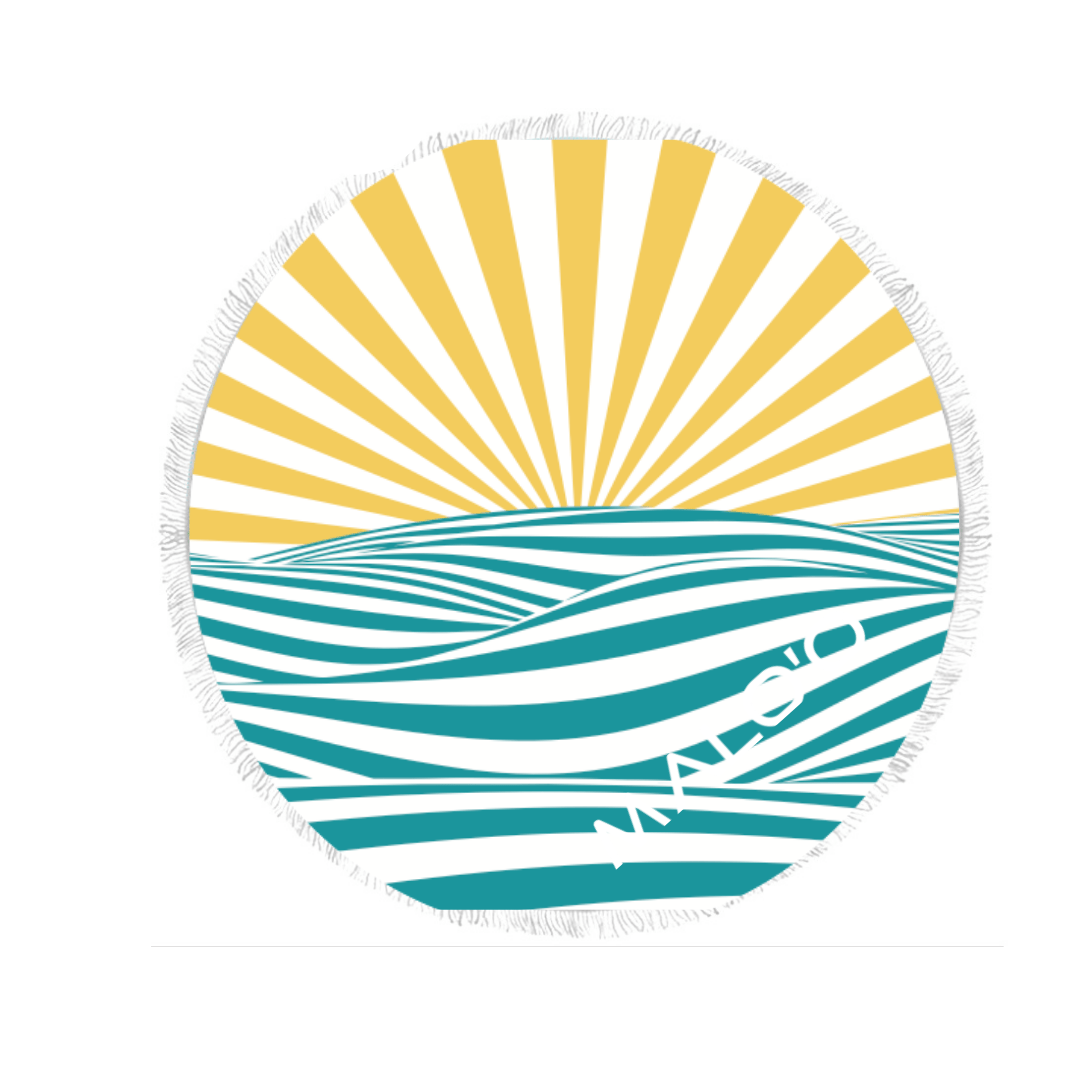 Sunshine Beach Towel & Mat
DESCRIPTION
This beach towel and mat are made from 100% microfiber cotton and are great for the beach, pool, or park. It dries quickly and can be folded up and stored easily. The round towel features a Malo'o Sunrise design.
Use it for picnics, yoga, meditation, or lounging by the pool. When it's chilly, you can even use it as a throw or lap blanket. It's lightweight, easy to carry, and store.

Thanks to the microfiber fabric, it absorbs 7 to 9 times its weight in moisture, making it fast-drying and ultra-absorbent. Hang it outside for a few minutes after use and it's ready to go again.




• 60" round, 1.4 lbs.
• 250 gsm microfibre cotton
• White edge fringe
• Fast-drying and absorbent
• Colorful design