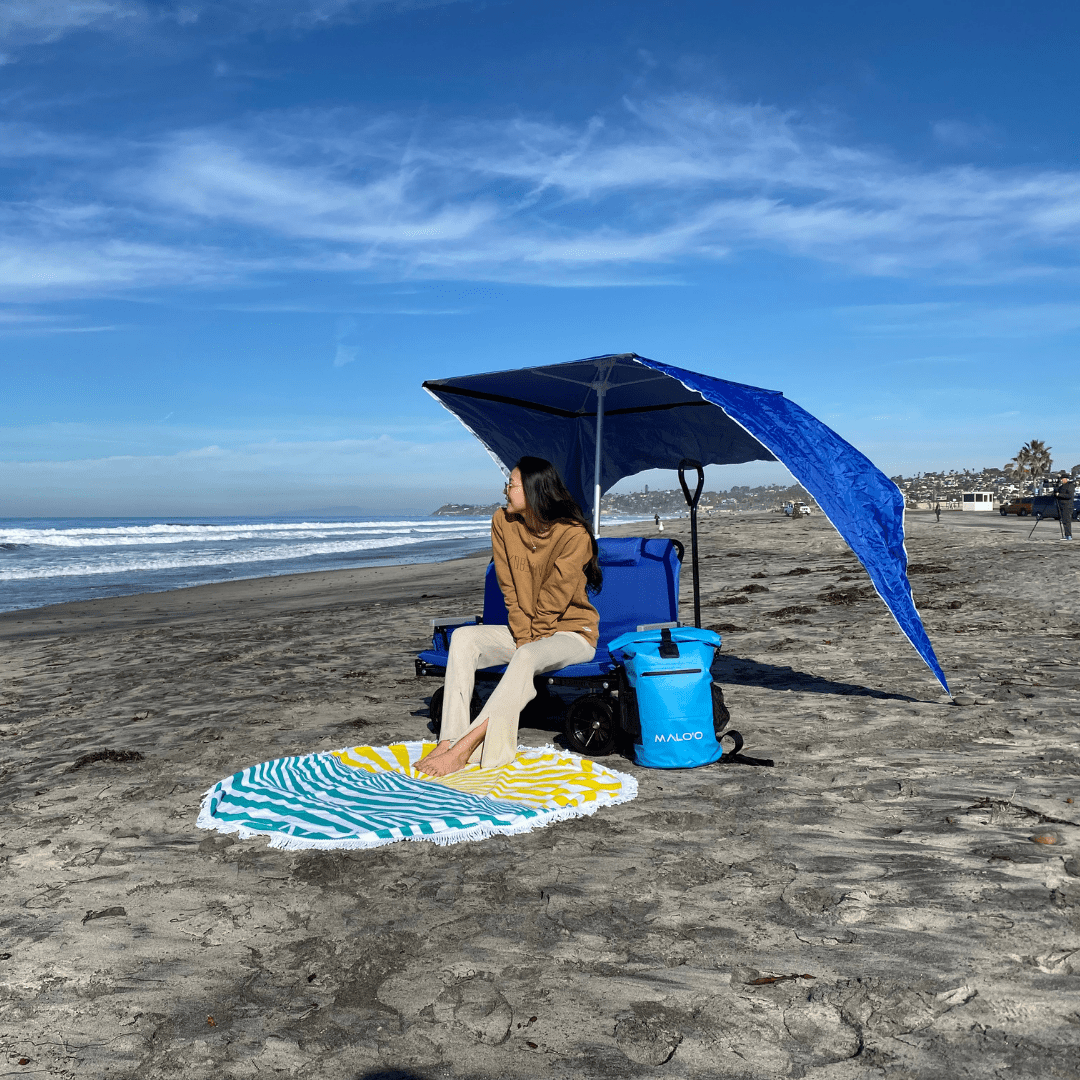 DESCRIPTION
This beach towel and mat are made from 100% microfiber cotton and are great for the beach, pool, or park. It dries quickly and can be folded up and stored in the back pocket of the Lounge Wagon. The round towel features a Malo'o Sunrise or Lounge Wagon design.

Use it for picnics, yoga, meditation, or lounging by the pool. When it's chilly, you can even use it as a throw or lap blanket. It's lightweight, easy to carry, and store.

Thanks to the microfiber fabric, it absorbs 7 to 9 times its weight in moisture, making it fast-drying and ultra-absorbent. Hang it outside for a few minutes after use and it's ready to go again.


• 60" round, 1.4 lbs.
• 250 gsm microfibre cotton
• White edge fringe
• Fast-drying and absorbent
• Colorful design
Fishing Gear
The Malo'o WetHoodie™ prevents frozen arms and soaked sleeves! Its just one of the many tools we have to enhance your fishing experience.