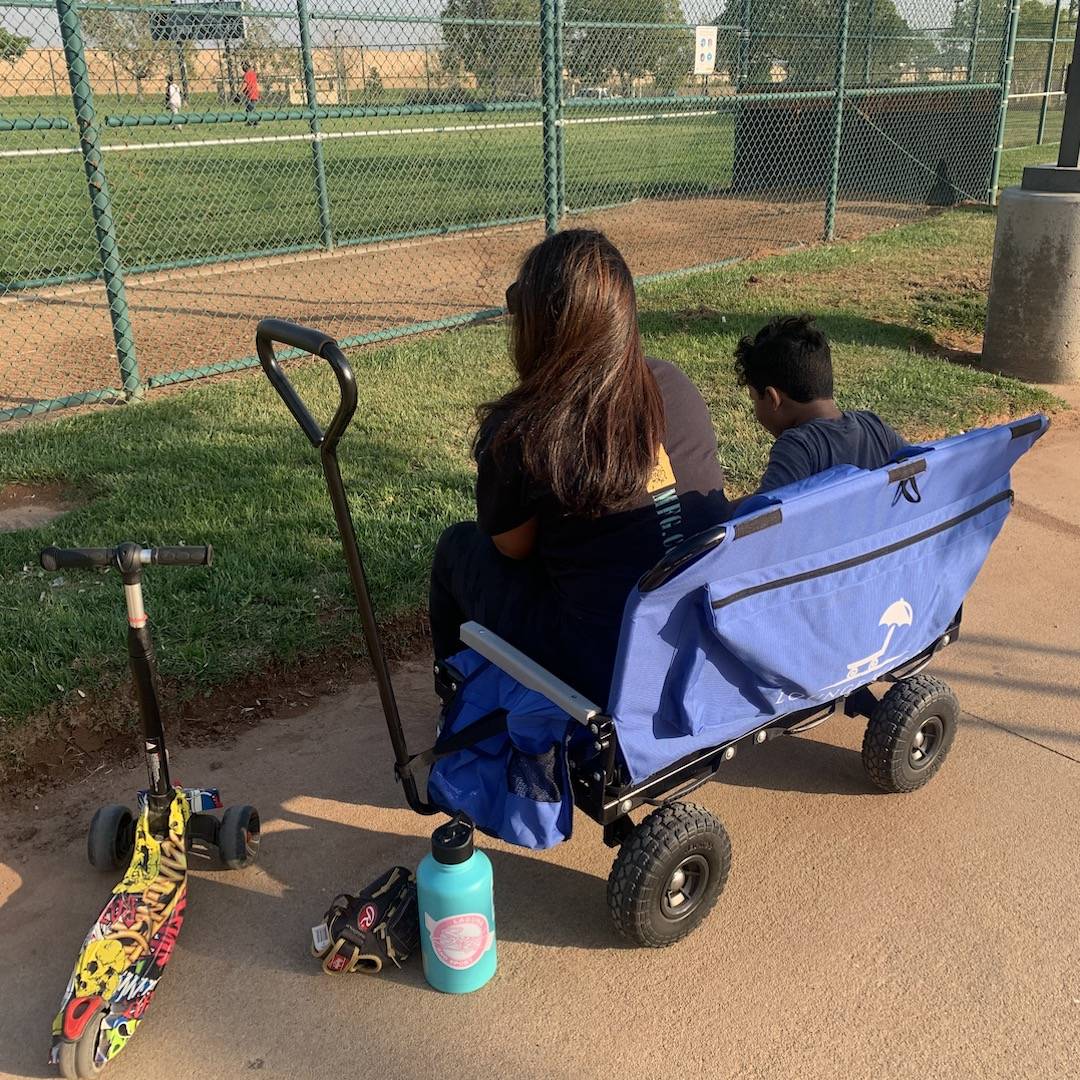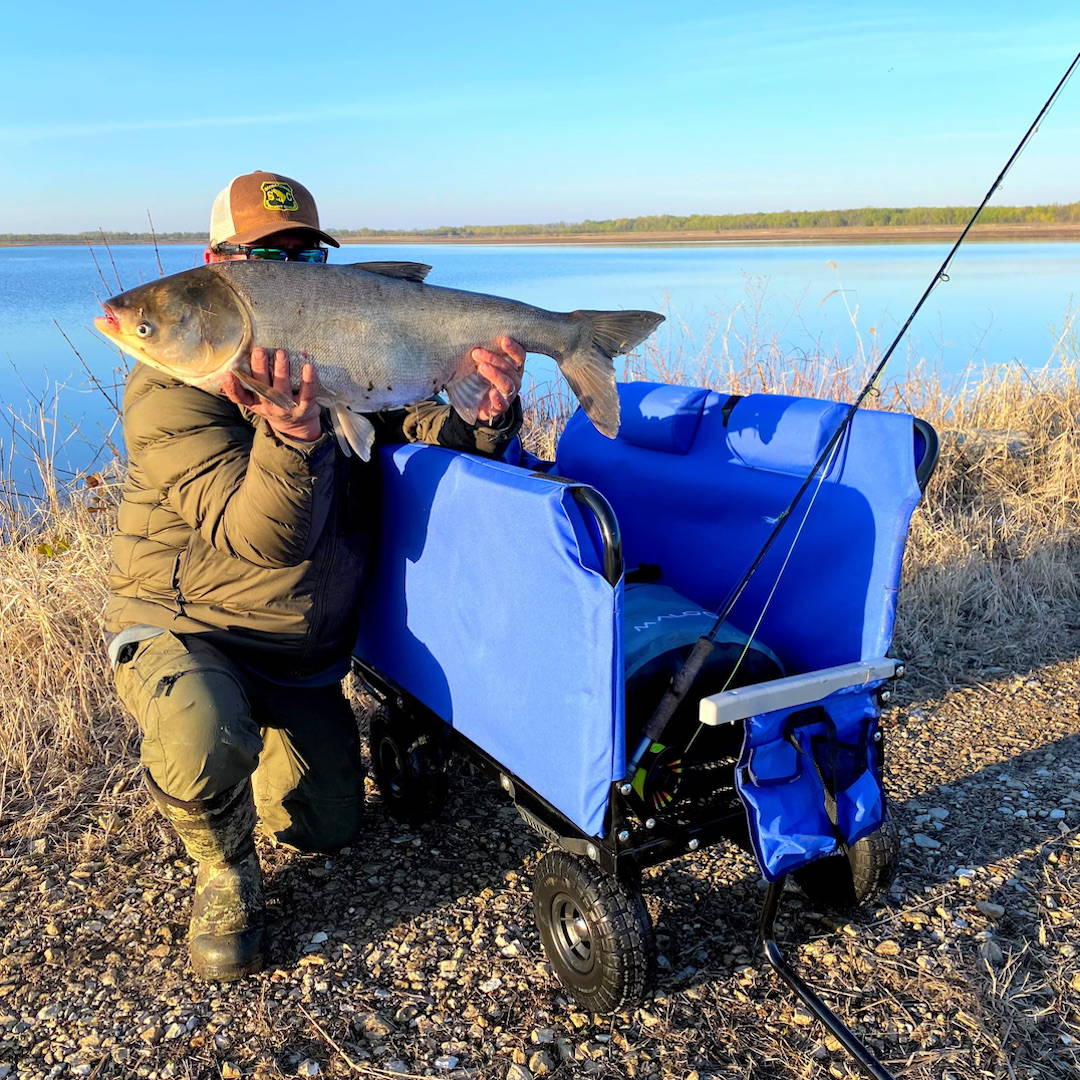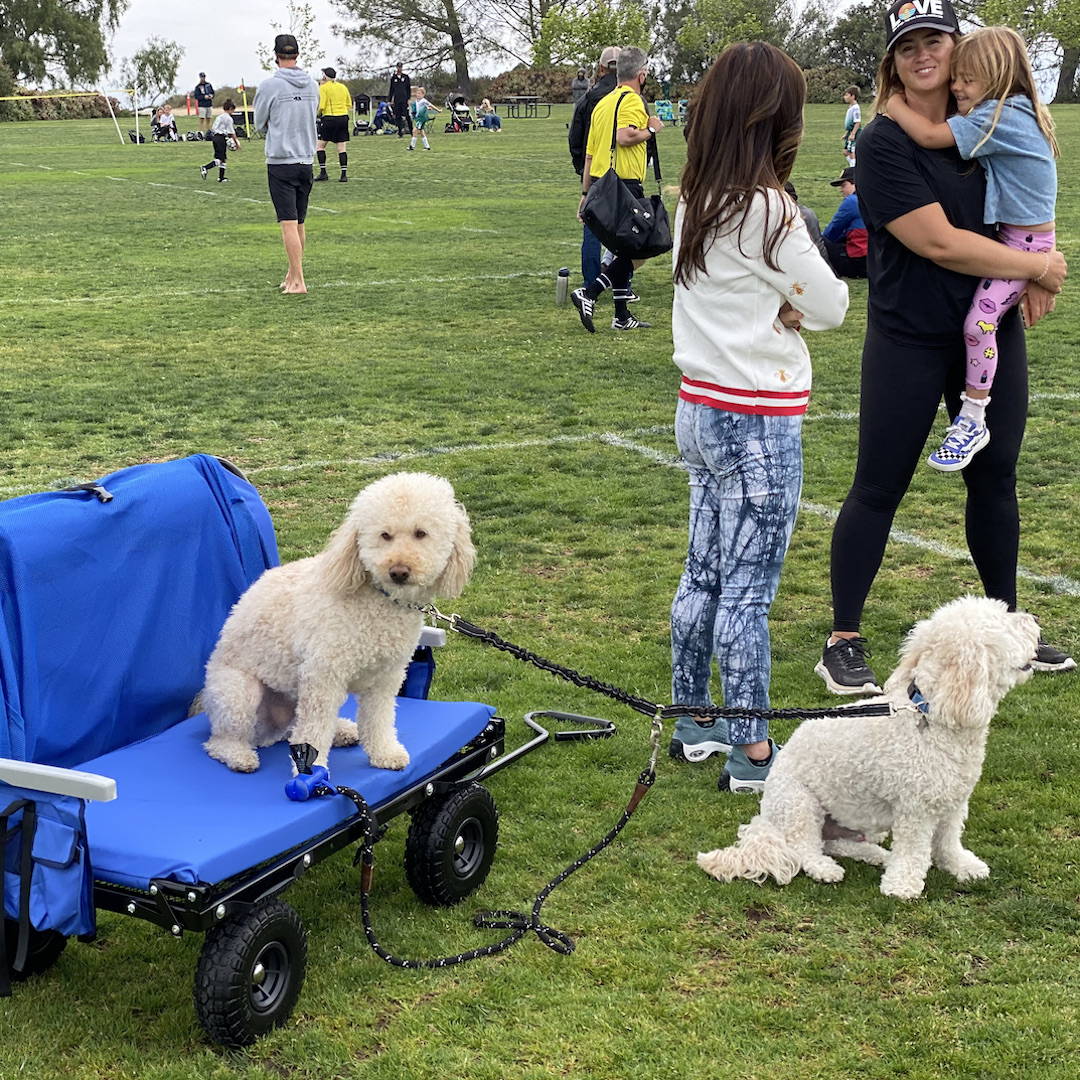 The Ultimate Sports Utility Wagon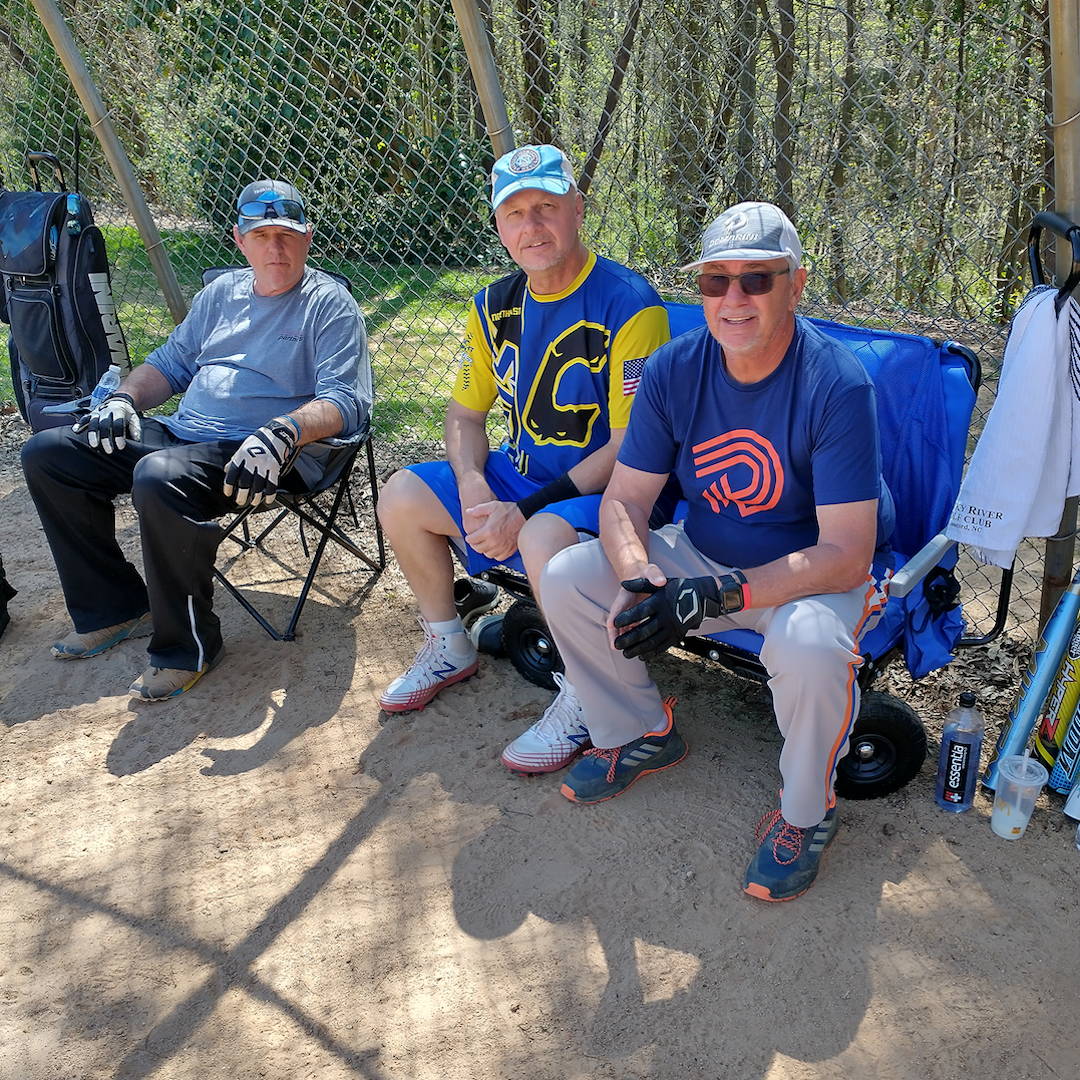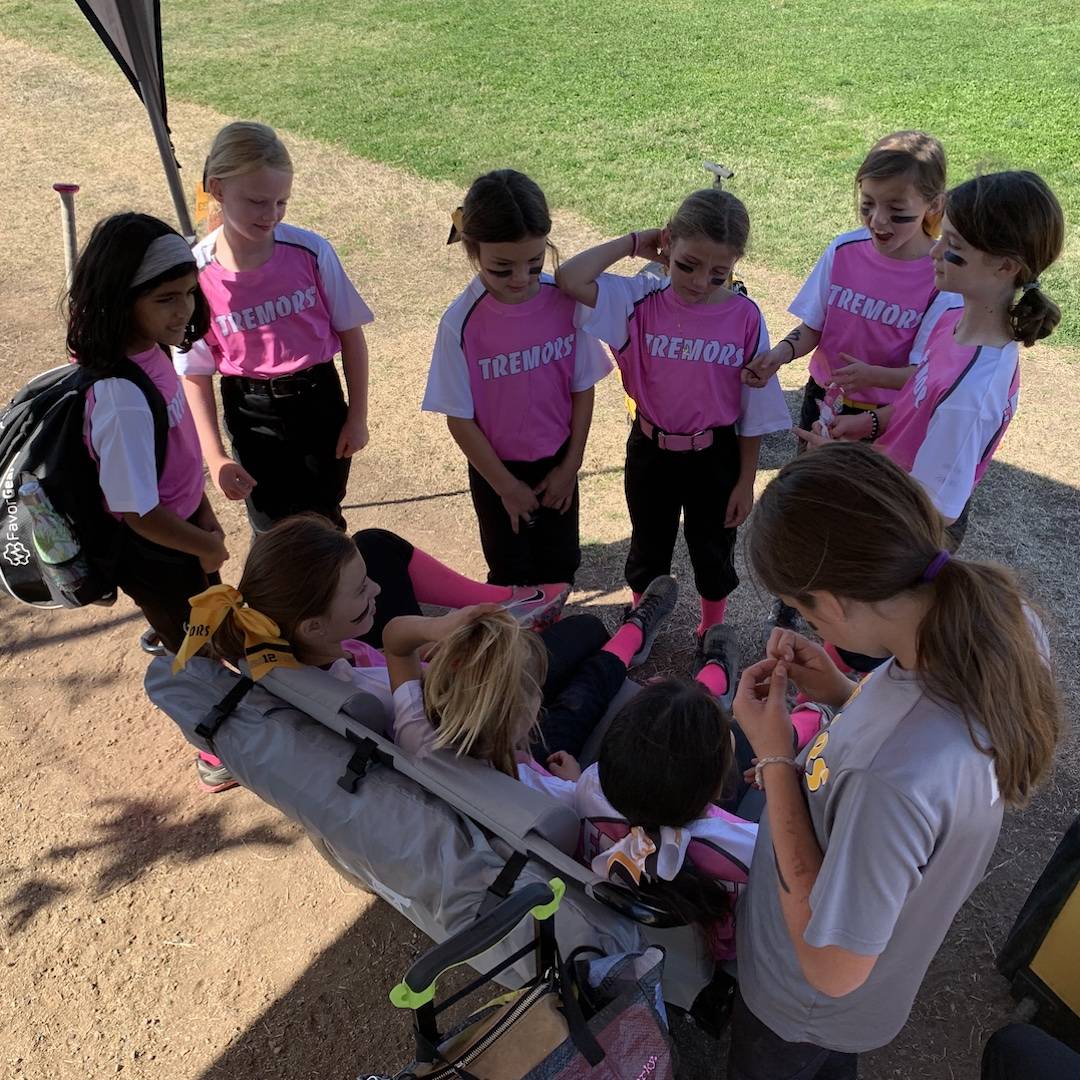 Welcome to the Ultimate Relaxation Companion - The Lounge Wagon™
Discover the perfect outdoor relaxation solution with our Lounge Wagon™. Whether you're headed to a sporting event, the beach, camping, or a picnic, this durable outdoor wagon is designed to enhance your comfort and convenience. With its padded seat, backrest, sun-protection canopy, and cargo net, you'll have everything you need for a relaxing day out. Plus, it's easy to store in your closet or trunk, making it a versatile addition to your outdoor gear.
The Lounge Wagon has a durable frame with canopy umbrella and a padded seat. It is conveninet for gear hauling with the included cargo net.
The Lounge wagon hold two adults and up to 500 pounds.
What Lounge Wagon customers are saying:
"I just wanted to thank you!!! At my son's baseball game, we were watching in comfort in our lounge wagon when my son limped off the field. Eventually coach said "he landed wrong on his foot while running the bases, and its swelling". I literally went to the dugout and had him sit in the wagon with his foot up to take him to the car. Apparently him NOT walking on it to the parking lot (quite a distance away) saved him from surgery! Just a cast and some healing time thanks to you. 💖 Your product is a dream come true for more than just convenience and comfort. THANK YOU!!! - Erin S.
"I bought one for myself back in March or April (to my home address in Falmouth, Maine). I used it for the first time (and tagged you in my FB post) and I received so many compliments. I followed your wagon since its beginning on Kickstarter (but waited to buy once I started seeing scams, not knowing who the REAL seller/company was). The two I just bought I plan to give away at my company to employees for a Summer raffle. Hopefully my efforts in buying three Lounge Wagons earns you more sales from others who see them and instantly fall in love as I have." - Kevin M.
"A gift for my son in law/daughter and 3 grandkids. Makes trips to the beach, soccer and baseball fields a piece of cake, especially with a 20 month old. No more trips back and forth from the car!" - Carolyn S.
WARNING: Sorry our Lawyers made us add this: : When sitting down in the Lounge Wagon, make sure the front wheels are facing straight forward and you have strapped up the pull handle. If the steering wheels are not aligned forward, the wagon can tip backwards."